Twins look to prove resilient again after tough loss
Despite missing an opportunity to gain ground in Wild Card, club aims to bounce back
DETROIT -- From the way they bounced back from their slow start to the season to the way they've been able to rebound from tough losses throughout the year, the Twins have proved to be a resilient group.
But Minnesota is set to face its hardest test of the season down the stretch over its final nine games, as the club lost a heartbreaker to the Tigers, unable to protect a late three-run lead in a 6-4 loss on Friday night at Comerica Park.
The Twins missed out on a prime opportunity to pick up ground on the Astros, who lost to the Rangers, 6-2, on Friday but remain 1 1/2 games ahead of Minnesota for the second American League Wild Card spot.
"This one hurts because we had it set up fairly well going into the final nine outs of the game," Twins manager Paul Molitor. "We just couldn't find a way to finish."
Twins left-hander Glen Perkins, making his fifth appearance since missing nearly three weeks with a lower back strain, took the loss the hardest, as the three-time All-Star gave up the game-tying two-run double to Victor Martinez in the seventh and the go-ahead two-run homer to Rajai Davis in the eighth. Both hits came with two outs.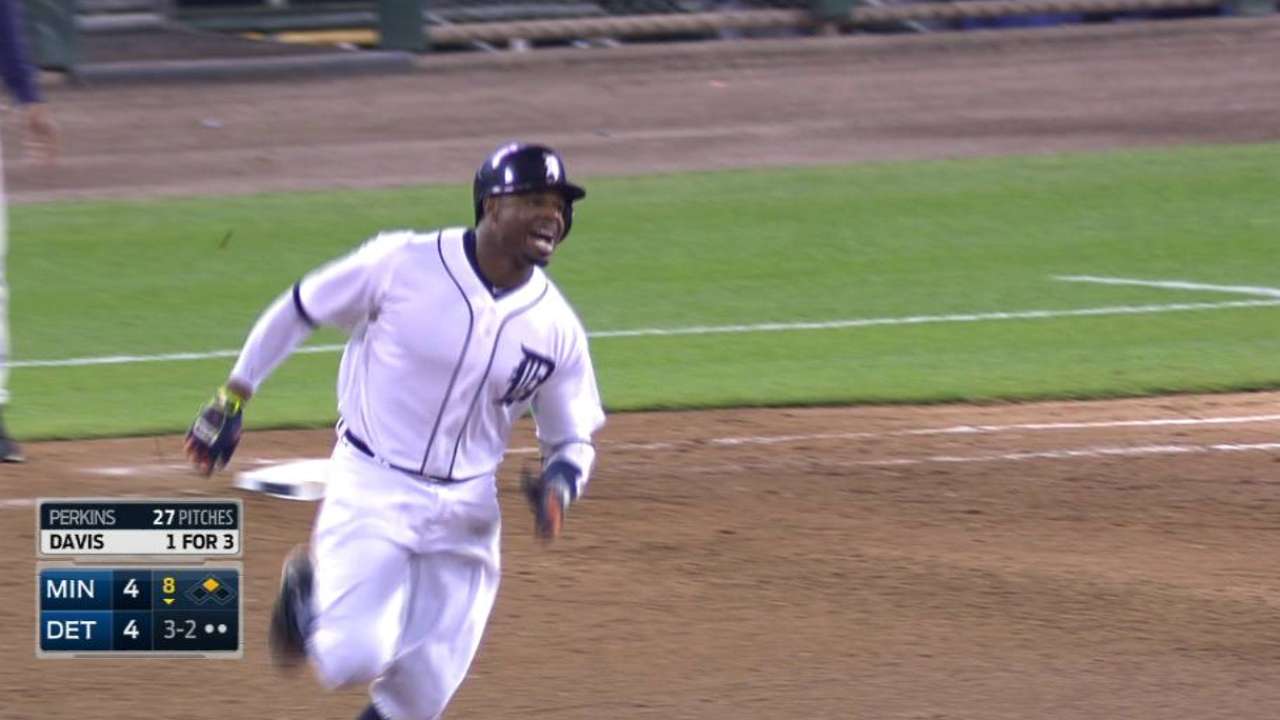 "It's beyond frustrating," Perkins said. "I'm at a loss of words. It's disappointing. This whole second half for me has been torture. If I pitched the way I know that I can and the way I have, we probably would've clinched a playoff spot. We'd be in a better position than we are now, which is frustrating. But all I can do is try as hard as I can, and if it works out, it works out, and if it doesn't, it doesn't. There's not much more to it than that."
It spoiled Mike Pelfrey's bid to win his first game on the road since May 8, as he left with a 4-1 lead after five innings but was stuck with the no-decision.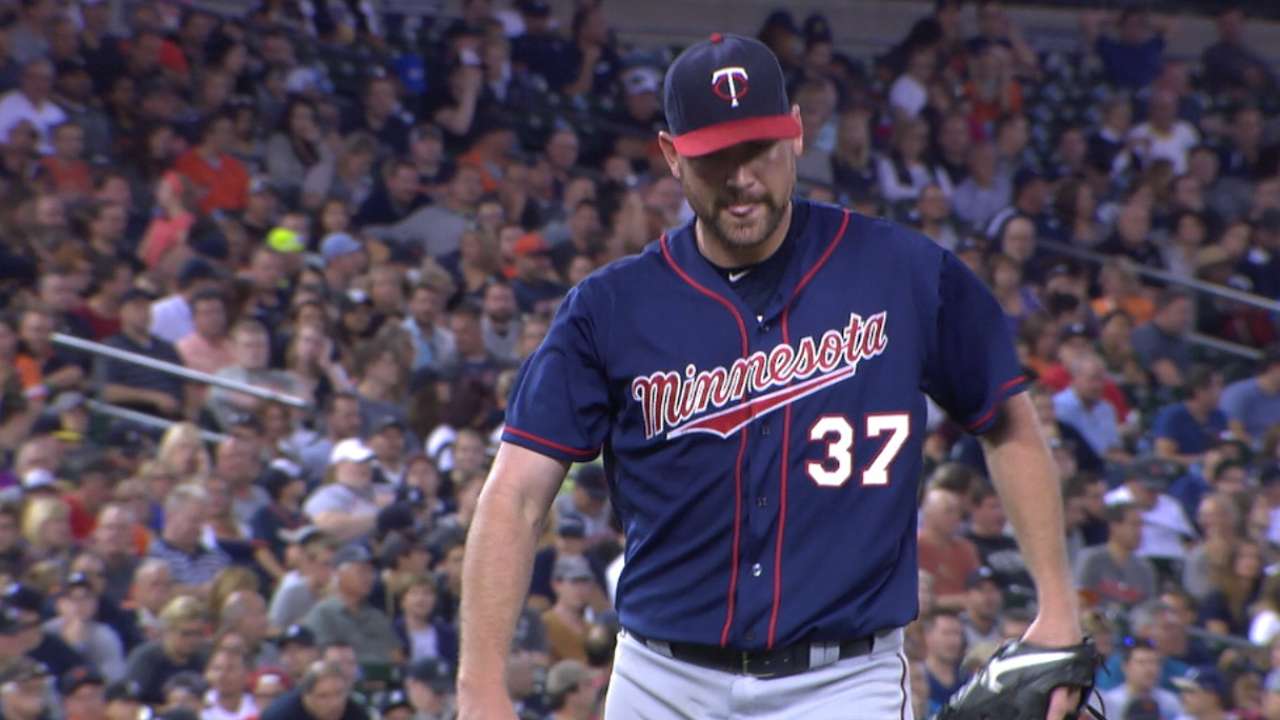 "It's tough," Pelfrey said. "Obviously, we're running out of games here. I saw the Astros were losing, so this would've been a game to gain on them. But the one thing about this team is we've been resilient and we've bounced back, so that's definitely one of those times now."
The offense was also liable for the defeat, as Minnesota managed just two hits with only Eddie Rosario's three-run triple in the fifth leaving the infield. So Molitor was careful not to place the blame on the pitching staff and said it's up to the Twins to bounce back.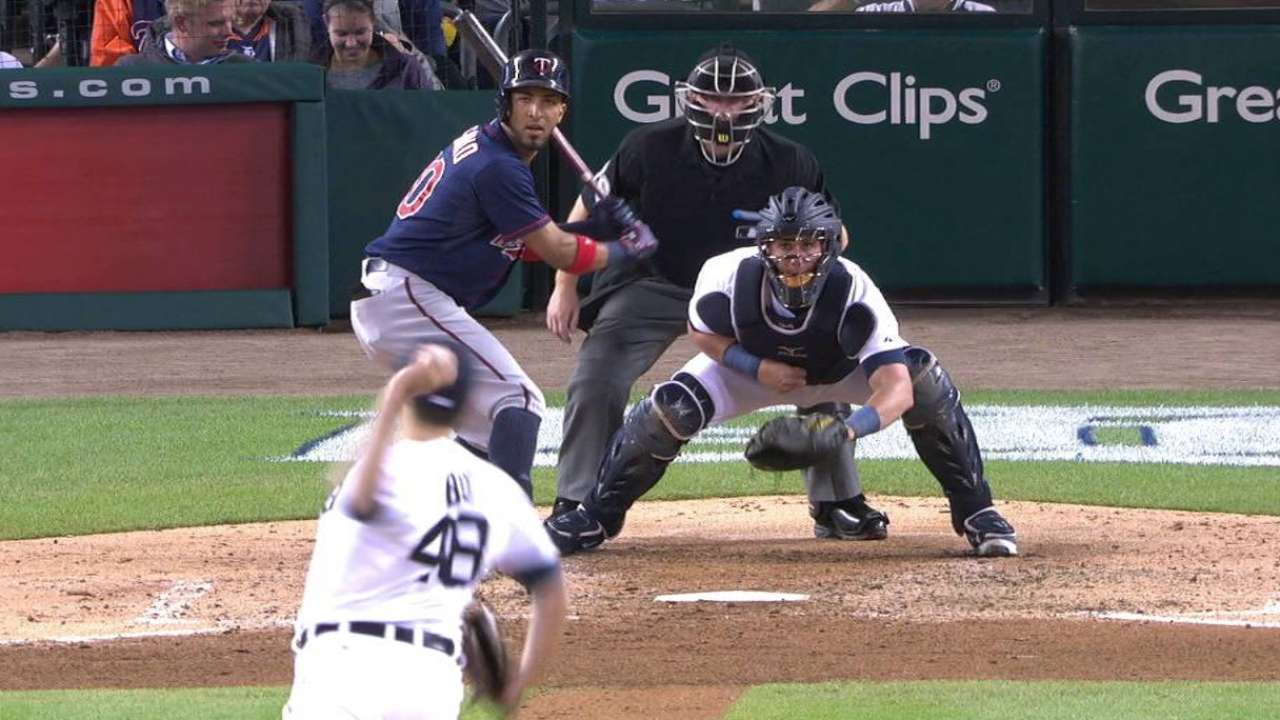 "It's hard to swallow," Molitor said. "We've had tough losses, and we have to move on. We can't control what others are doing. We'll try to bounce back."
Rhett Bollinger is a reporter for MLB.com. Read his blog, Bollinger Beat, follow him on Twitter @RhettBollinger and listen to his podcast. This story was not subject to the approval of Major League Baseball or its clubs.