Rodon shows growth in first big league foray
Rookie battles command, limits damage against Yankees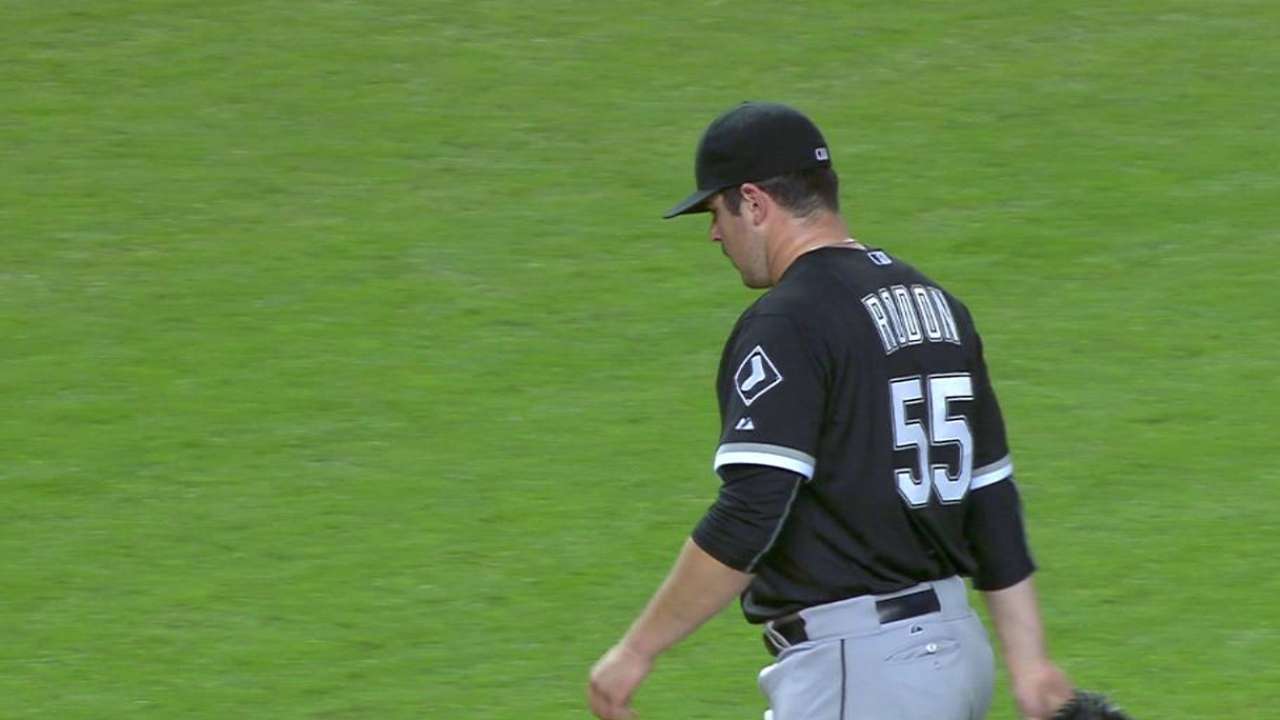 NEW YORK -- Carlos Rodon exited the 2015 season on a very high note in more ways than one during the White Sox 5-2 victory over the Yankees Friday night.
In what White Sox manager Robin Ventura said likely will be Rodon's final start, the prized White Sox rookie faced a first-and-second, one-out situation in a tie game in the sixth, with Brett Gardner at the plate. The count was even at 1-1 when Gardner ripped a hard grounder to shortstop Alexei Ramirez that quickly was turned into one of four White Sox double plays.
It certainly wasn't Rodon's sharpest of starts, especially since an Aug. 5 turnaround, when Rodon has worked his ERA from 5.00 to 3.75. He walked five, after walking five combined over his last three trips to the mound, and threw just 49 of his 91 pitches for strikes in six innings.
But the damage was limited by the southpaw, a sign of his development and maturation. Remember, it was July 31 when Rodon allowed eight runs on eight hits and four walks over three innings to this same Yankees team, marking the second time in three starts that Rodon had allowed seven or more runs.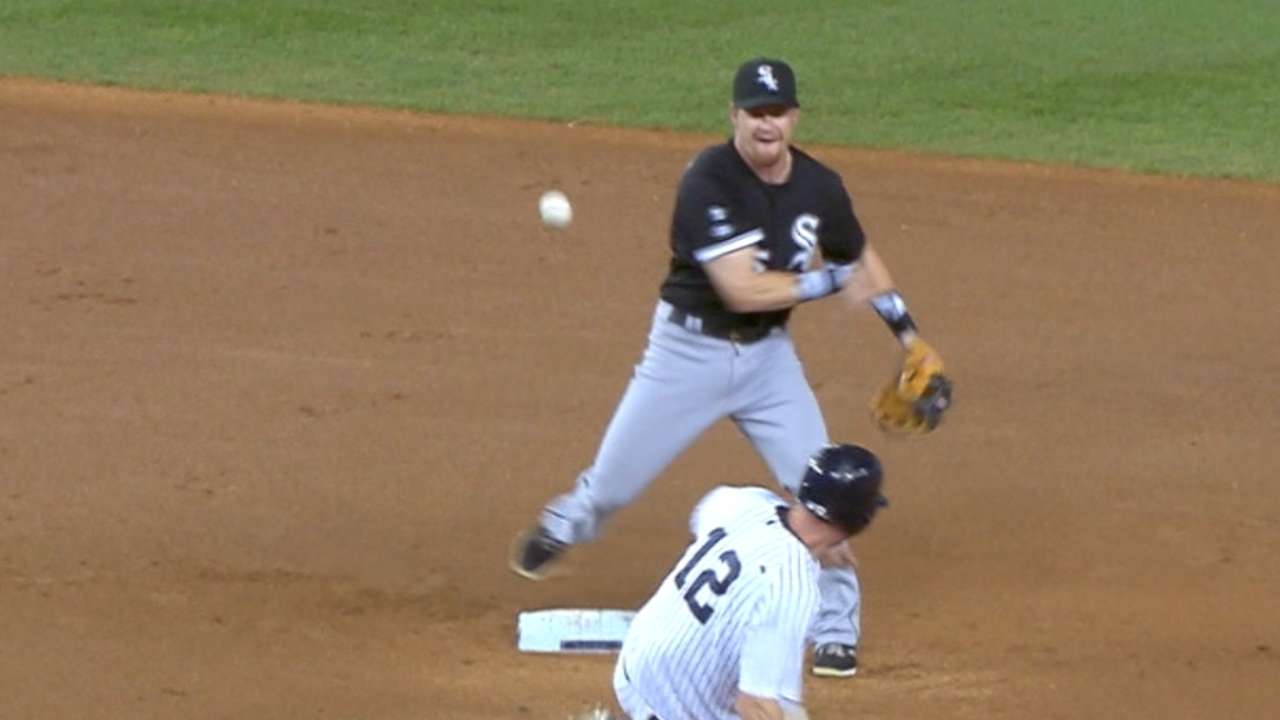 A stretch of eight straight quality starts to end the season began two starts later, with Rodon issuing just 21 free passes during that stretch compared to 50 previously.
"Developed and matured are the right words for Carlos," said White Sox closer David Robertson, who picked up his 32nd save. "He's come a long way since the start. I think he's realizing now he doesn't have to throw full speed all the time to get guys out in the big leagues."
"I've just enjoyed the season," Rodon said. "Great teammates. I guess first full season in pro ball in my professional career and it's been real fun. I did all right. There's room to get better."
This first Major League foray for the team's top pick and No. 3 selection overall in the 2014 Draft ended with a 9-6 record and 139 strikeouts over 139 1/3 innings. A walk total of 71 places him in the Top 5 of that particular category, but he had only two starts with three or more walks over these last eight.
Attacking the strike zone served as a main point figured out by Rodon, which he expressed succinctly after Friday's victory.
"Getting that first strike over," said Rodon, when asked for the biggest lesson he learned. "It sounds easy when you say it, but it's tough when you are out there."
"He's something special, this guy," Robertson said. "He's got exceptional stuff, and I think in the years coming he's going to prove himself as one of the aces in this league."
That proof already began to take root over 26 appearances and 23 starts this season, with his second start against the Yankees a perfect final showing for Rodon.
"Things are learned when you're going through this for the first time," Ventura said. "He did that last time he pitched against these guys, and it was a bit different tonight, even though he didn't have his best control."
Scott Merkin is a reporter for MLB.com. Read his blog, Merk's Works, follow him on Twitter @scottmerkin and listen to his podcast. This story was not subject to the approval of Major League Baseball or its clubs.