Altuve back in lineup after scary collision
Astros second baseman passes all concussion tests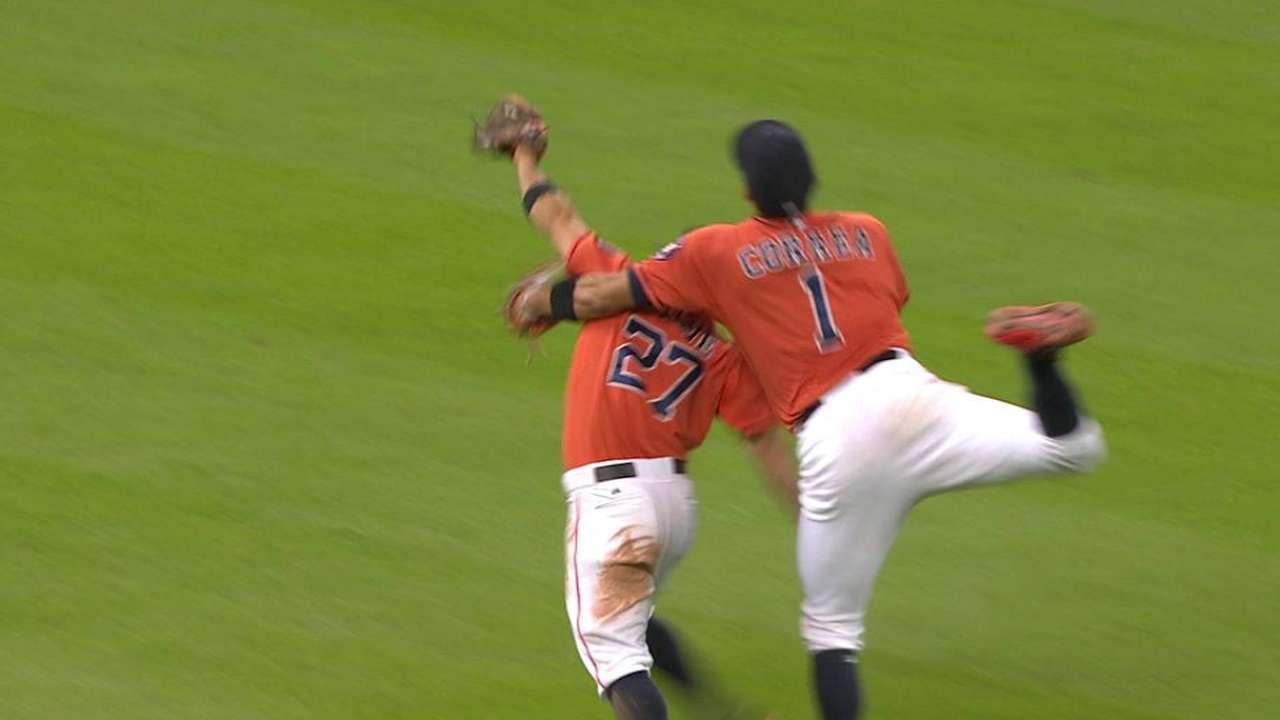 HOUSTON -- After leaving Friday's 6-2 loss following a scary collision in shallow center field, it was determined Astros All-Star second baseman Jose Altuve did not have a concussion, and he was back in the starting lineup on Saturday at second base in his customary leadoff role.
Both Altuve and shortstop Carlos Correa converged on Elvis Andrus' seventh-inning bloop into shallow center field. Altuve actually made the catch, but Correa inadvertently knocked Altuve across the face, leaving him writhing in pain in the ground and causing him to drop the ball.
"I never saw Correa, I guess he never saw me," Altuve said Friday. "I don't blame him, I don't blame me, that's just a difficult play to execute."
Altuve was tended to by assistant athletic trainer Rex Jones and manager A.J. Hinch for several minutes, stretching his jaw, before leaving the field under his own power. Hinch said after the game that Altuve went through the concussion tests with doctors and there were no concussion signs.
"Altuve's obviously sore from running into Correa but well enough to play. We got him in there at the top of the lineup again, and he's ready to go," Hinch said Saturday. "These guys all want to play. I'd be shocked if anyone in there doesn't have any bumps or bruises, his just came a few hours ago. He likes to play, he wants to play."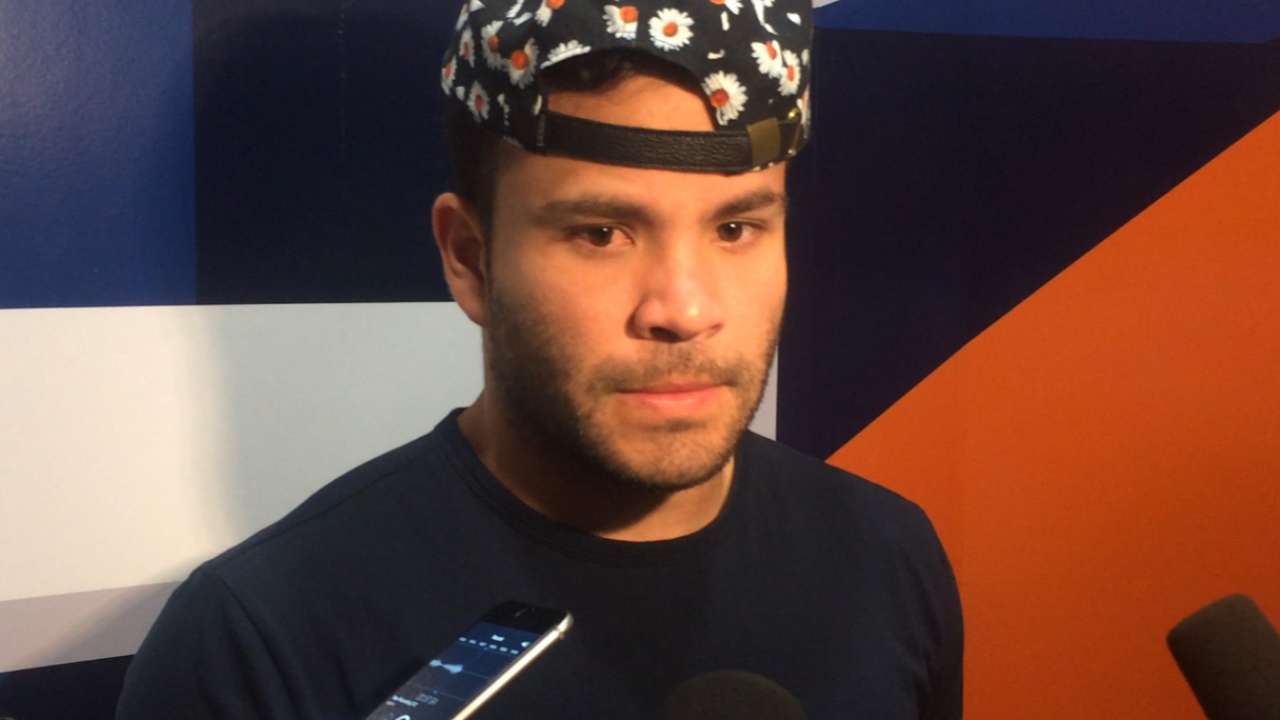 Correa said Altuve was calling for the ball, but by the time he sprinted in, it was too late to get out of the way, leading to the grisly collision.
"When you're camping under the ball and someone calls it, you can hear [them call it]," Correa said. "But when you have a bead on the ball and you try to catch it as well, and by the time the ball is about to hit your glove -- [Altuve] tried to call it -- it's pretty tough to get out of the way."
Chandler Rome is an associate reporter for MLB.com. This story was not subject to the approval of Major League Baseball or its clubs.