Ailing O's Britton, Jones nearing returns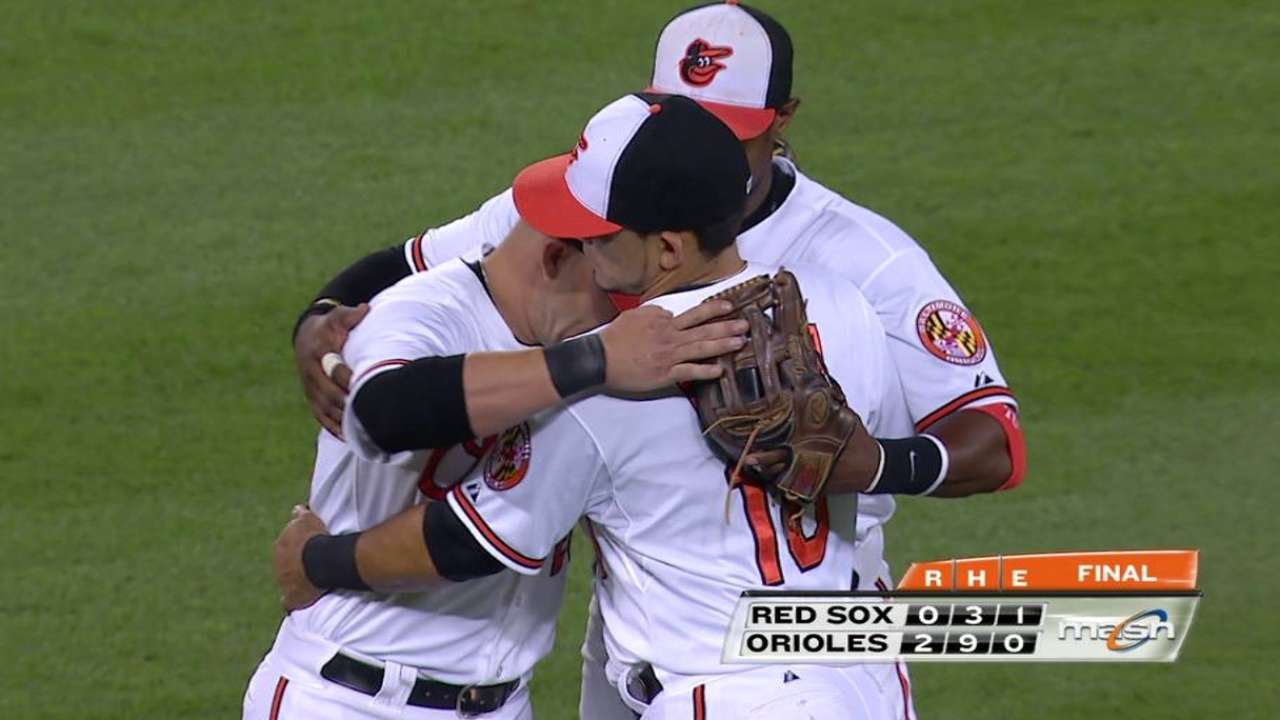 BOSTON -- The Orioles have gone a few days without All-Stars Adam Jones and Zach Britton, but both players were able to get in some work before Friday's 7-0 loss at Fenway Park, with promising results.
"Zach threw, got up on the mound a little bit," said manager Buck Showalter. "He's close. It's encouraging. He and Adam had a very encouraging day. They're real close."
For Britton, who last appeared in a game on Sept. 20 vs. Tampa Bay, Friday was his first opportunity to get out and throw following a left-side lat strain that initially popped up when he threw in back-to-back games vs. Boston on Sept. 14-15, and then again in Tampa on Sept. 19-20.
The left-hander structured his workout in phases, eventually leading to some mound work, where he did his best to replicate game situations.
"I felt good," Britton said. "We played catch. We kind of took it step by step. Wanted to play catch, see how I felt. Went to long toss, felt good. Then I threw flat ground, felt great. Got on the mound and threw about 10 to 15 [pitches]. I tried to let some go to try to simulate a game situation, which is obviously impossible to do that. But it felt great. The plan right now is really up to [pitching coach] Dave [Wallace], [bullpen coach] Dom [Chiti] and Buck."
While Britton said he felt ready to go if called upon on Friday, he did admit that the three days off since he last threw "felt like a week," and that Saturday might be more reasonable for his return.
"I think if anything tomorrow is more realistic," said Britton, who is fourth in the American League with 34 saves. "It felt good enough to where tonight could be an option if there's a need. We jumped over any hurdle that we needed to, to see if I was game ready."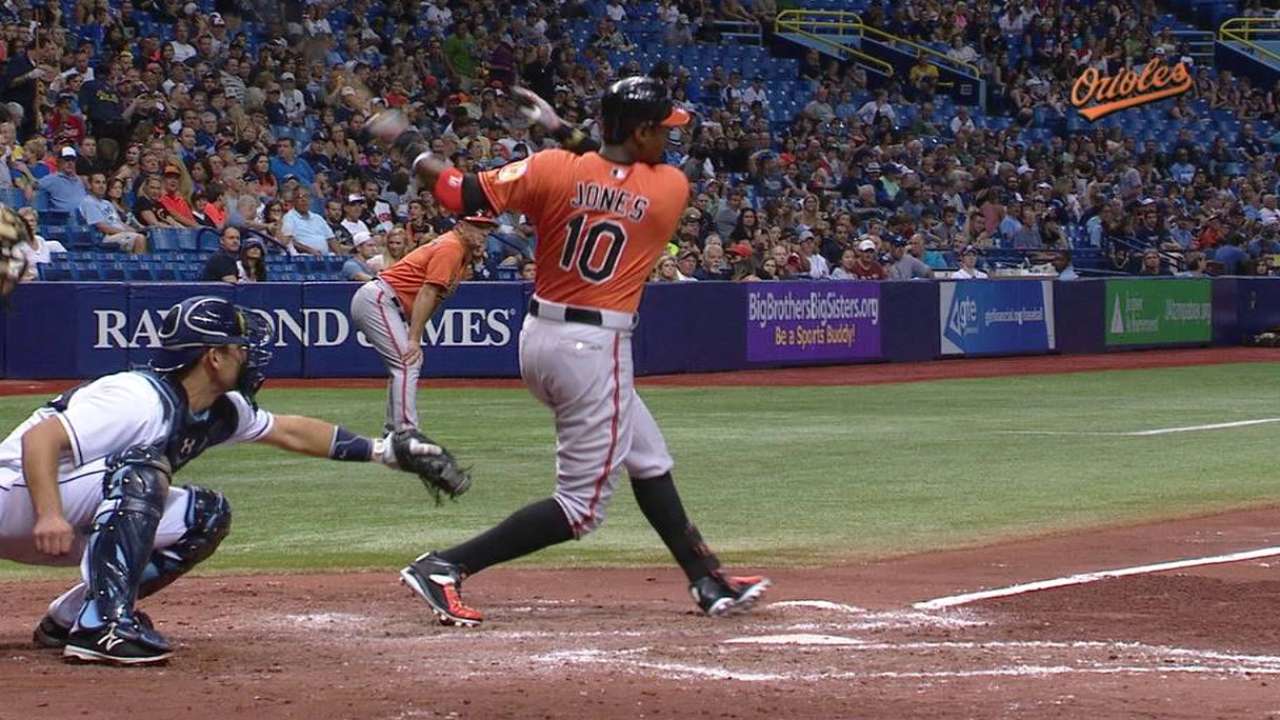 Jones has missed four straight games with back spasms, and he did not start on Friday, but he was able to throw, run and take cuts in the cages earlier in the day and like Britton, came back with an encouraging bill of health.
"He's not 100 percent, but he's close," Showalter said of his center fielder. "His appearance in a game is imminent."
As the Orioles look to close on the second A.L. Wild Card spot, having the availability of these two players will be key to their efforts, and their manager seems reassured by how both of their workouts went in Boston, where they could return to play this weekend.
"It's good to get all the stuff back on Adam and Zach, and to know that we've got to wait it out," Showalter said. "Everything is OK structurally. I think they're very close."
Craig Forde is a contributor to MLB.com. This story was not subject to the approval of Major League Baseball or its clubs.