Duffy produces another strong relief audition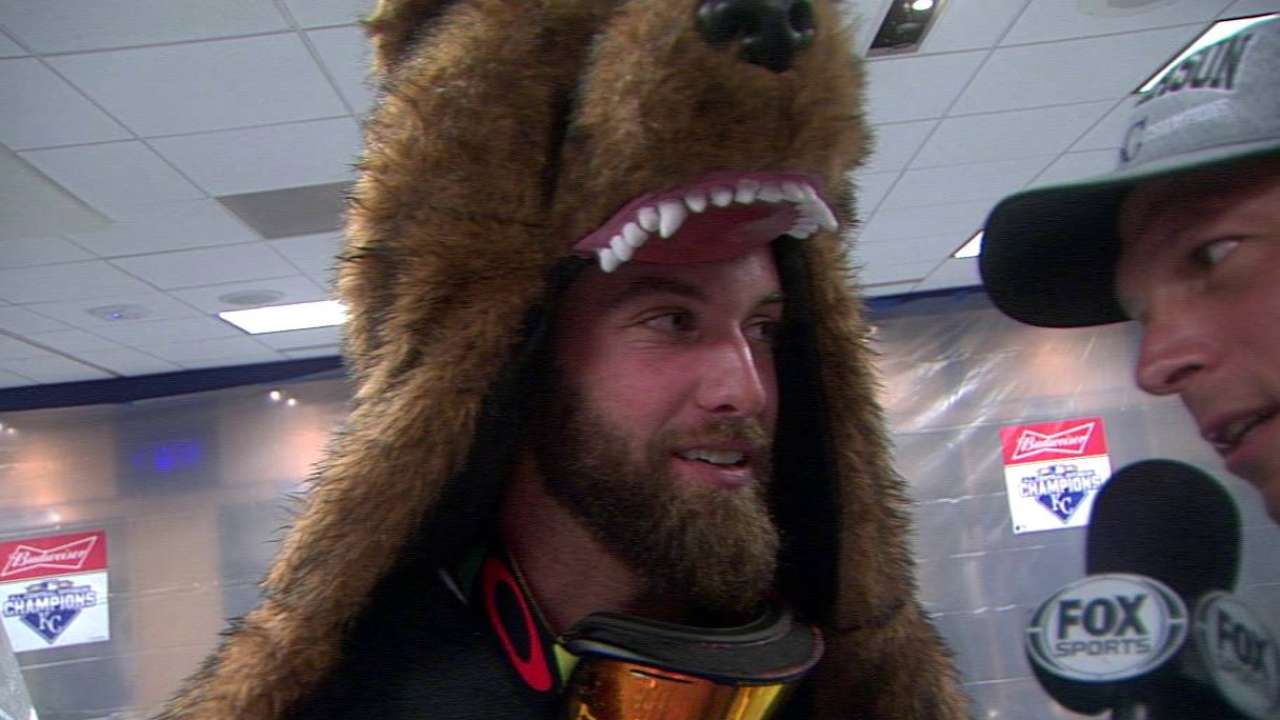 KANSAS CITY -- If there was anything positive coming out of the Royals' 6-0 loss to the Indians on Friday night, it was another solid relief outing from left-hander Danny Duffy.
The Royals are trying to determine the type of relief role Duffy, who had been a starter until recently, could have in the postseason. Manager Ned Yost has said he would like to be able to use Duffy in high-leverage situations late in games.
After tossing four shutout innings in a blowout win last Sunday, Duffy came into Friday's game with two runners on and one out in the seventh, with the heart of the Indians' order up.
Duffy got through it with a groundout, a walk and a popout. Mission accomplished.
"That's exactly what we want," Yost said. "We were looking for an opportunity tonight to bring Duffy in a situation just like that, runners on base, to see if he could hold the fort for us. He came in throwing 96, 97 mph and got through it. That's a nice little test he passed tonight."
Duffy agreed.
"It was good," he said. "I've done it before. I did it a couple of times last season coming out of the 'pen in April. I just wanted to make sure that I kept those runners where they were. Just get out there and do my job.
"I just want to do whatever they need me to do. Whatever my job is on that particular day, I just want to get it done. Hopefully, they have confidence in me to do that. I'm glad they trusted me to do that today. It's a lot of fun."
Duffy said there's a bit of a different mindset coming into a game with inherited runners.
"There's just a little more emphasis that the guy's runners on before you don't score," he said. "We're all trying to pick each other up. They've picked me up plenty of times."
Jeffrey Flanagan is a reporter for MLB.com. Follow him on Twitter at @FlannyMLB. This story was not subject to the approval of Major League Baseball or its clubs.