MLB.com Columnist
Fred Zinkie
16 for '16: Breakout players to consider next year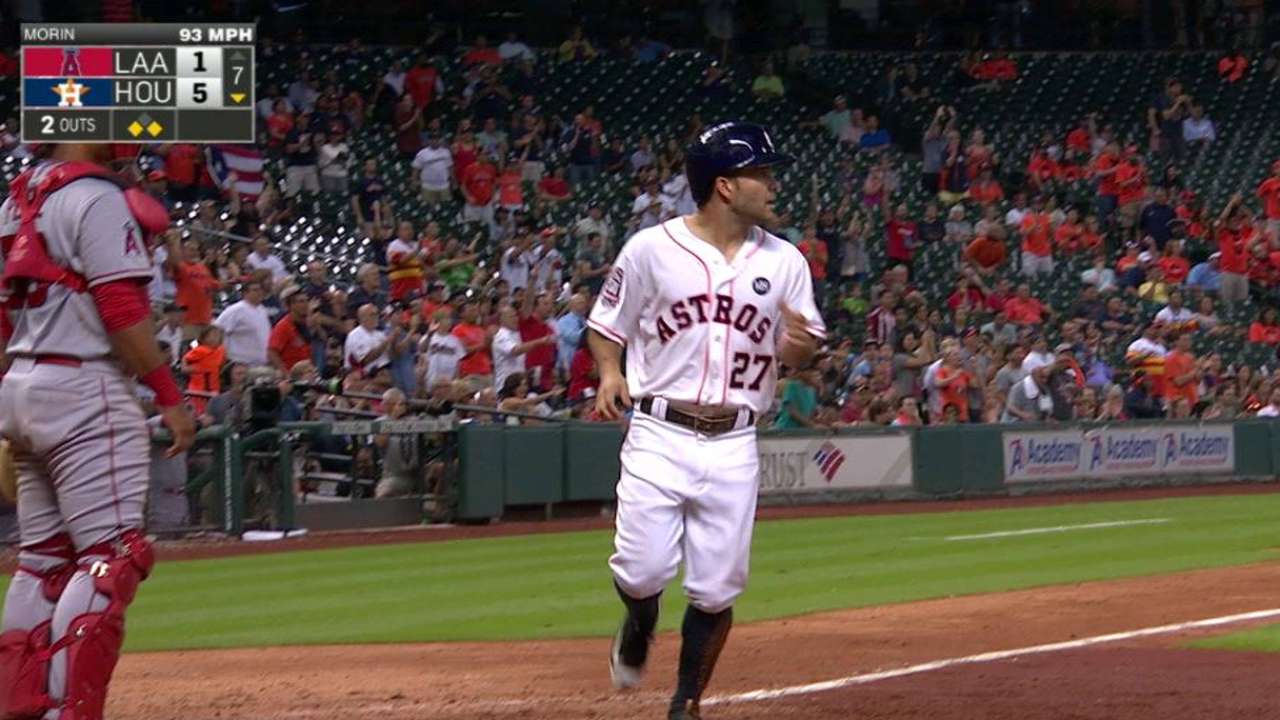 Oh, 2015. What a year. The year of the youngster. Let's take an early look at the next wave of fantasy baseball stars. The following 16 men are no older than 25, but have already helped their clubs during this season's playoff push and are due for even bigger things in the near future.
Carlos Correa, SS, Astros
Correa burst into the big leagues on June 8 and reached the top tier at his position in short order, an extremely impressive feat for a then-20-year-old rookie. With the potential to tally 30 homers and 30 steals next year, Correa could easily be the first shortstop taken in 2016 fantasy drafts.
Andrew Heaney, SP, Angels
This southpaw was a mixed-league contributor in 2015 despite a marginal strikeout rate. But given his career 8.9 K/9 rate in the Minors, the 24-year-old has the potential to be a four-category fantasy asset in his prime.
Rougned Odor, 2B, Rangers
A return to the farm this season benefited the 21-year-old Odor, as he posted an elite batting average and flashed some power upon his return to the big leagues. As early as 2016, Odor could be a top-10 fantasy second baseman.
Luis Severino, SP, Yankees
Just 21, Severino has impressed from the outset. Such success has come as no surprise, though, as the touted rookie posted a 2.30 ERA, 1.03 WHIP and 9.1 K/9 during his four-year Minor League tenure. With the ability to miss bats and limit hard contact, this righty could be a mixed-league asset throughout the 2016 campaign.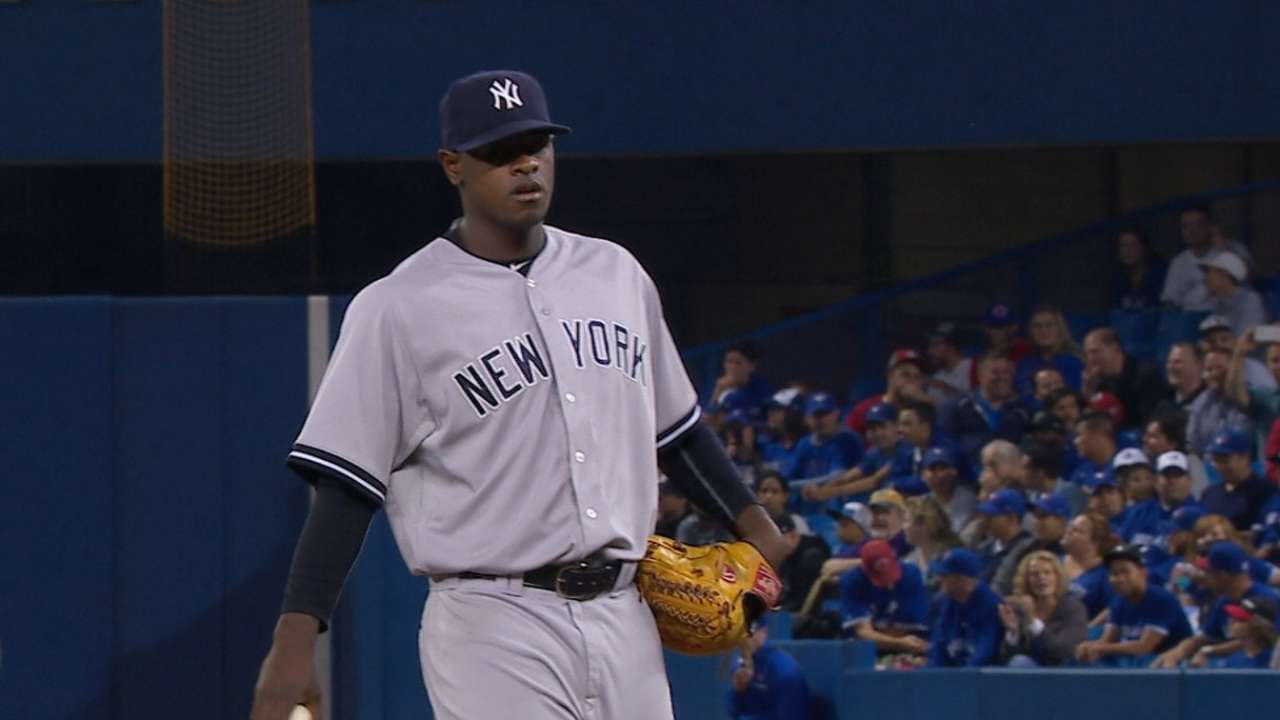 Devon Travis, 2B, Blue Jays
The 24-year-old helped spark Toronto during the season's first month, batting .325 with six homers in 22 games. Although his overall production was limited by a pair of disabled list stints, Travis displayed enough promise when healthy to warrant a 2016 projection of 15 homers and a .300 average.
Jonathan Schoop, 2B, Orioles
The powerful middle infielder made great strides this year, despite his struggles to get on base, as he employed his ever-developing strength to hit more line drives. With even small gains in the K:BB department in '16, Schoop could be a solid player in all fantasy formats.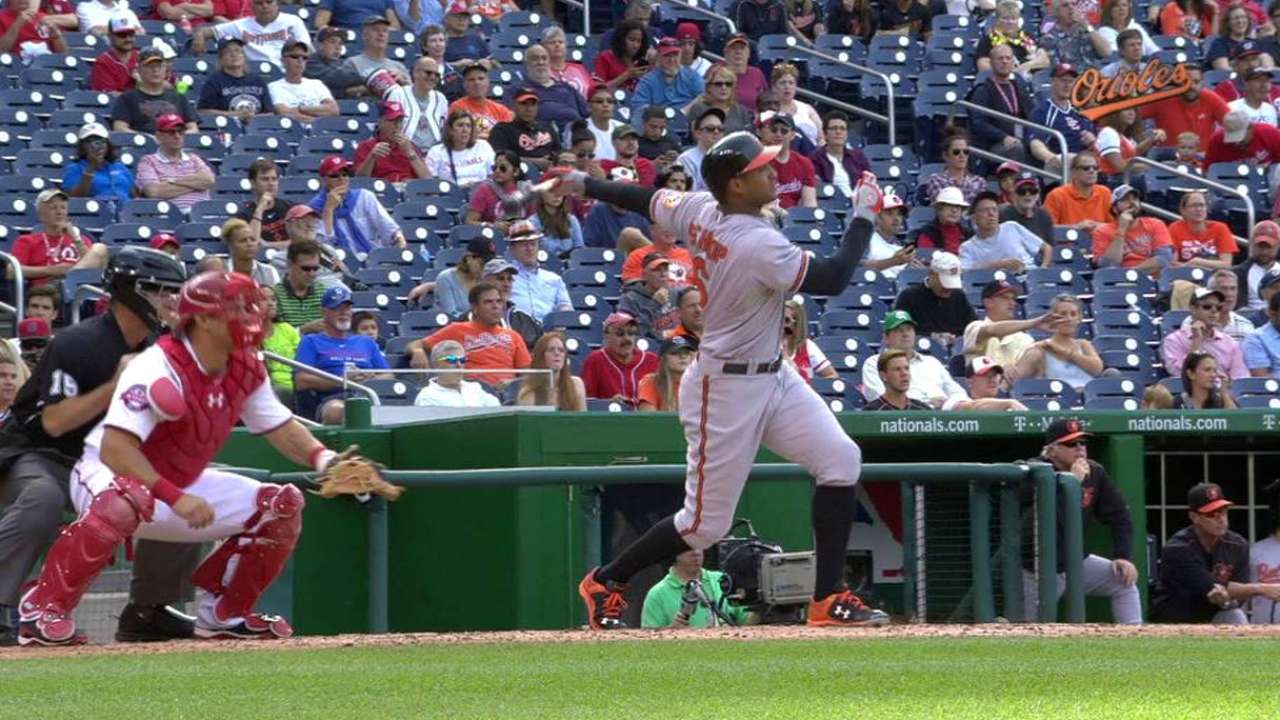 Jake Odorizzi, SP, Rays
The 25-year-old posted a 2.47 ERA and a 1.02 WHIP over 12 starts before landing on the disabled list in early June. He made strides in lowering his fly-ball rate (and, thus, his homer rate) in the past year, though, and could be a strong mixed-league contributor for 2016 if healthy.
Yordano Ventura, SP, Royals
The hard-throwing Ventura is fun to watch, but through two big league campaigns, the right-hander has not parlayed his stellar stuff into elite results. With that said, though, owners who underestimate the 24-year-old now may miss out on a starter with the potential to be a fantasy ace.
Miguel Sano, DH, Twins
Sano blasted 15 longballs in 241 at-bats on the farm before joining Minnesota during its unexpected late-season chase for October. After launching another 17 homers in his first 70 Major League games, the 22-year-old could rank among the American League's best in home runs and on-base percentage in 2016.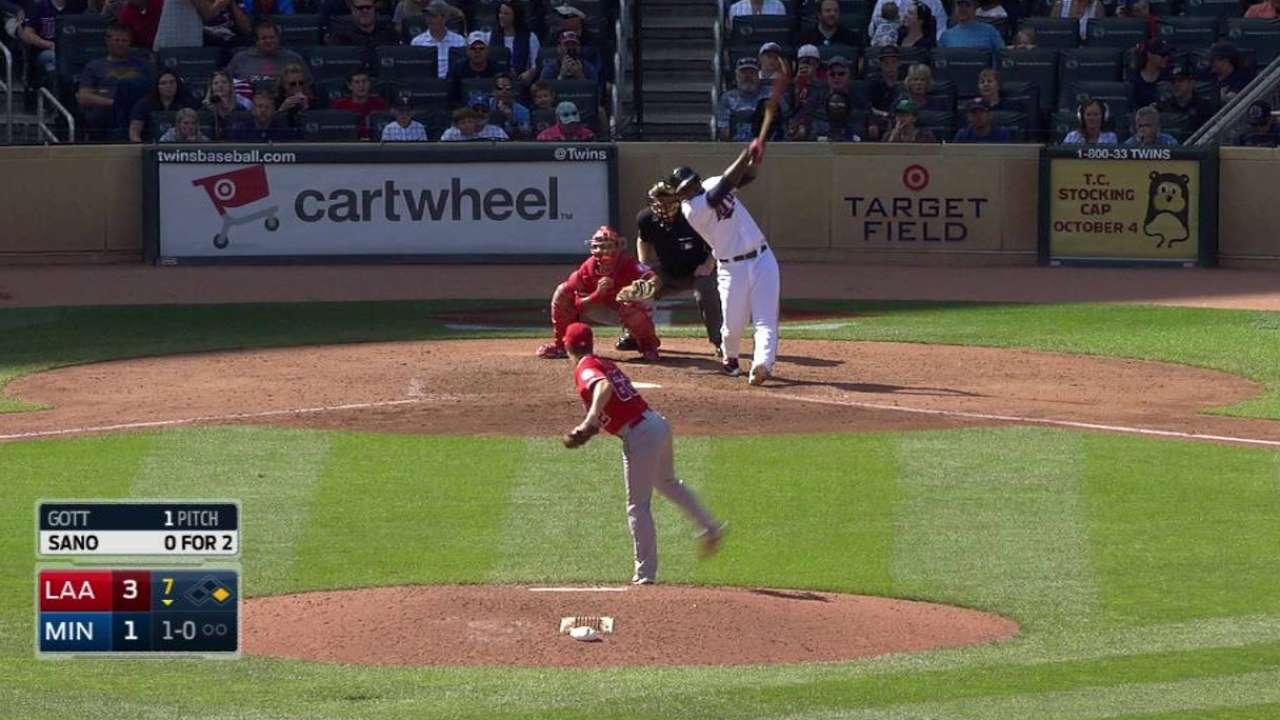 Francisco Lindor, SS, Indians
Since the All-Star break, Lindor has posted an elite average and become one of the most effective offensive players in the Junior Circuit. Looking ahead, he may be able to approach both 20 round-trippers and 20 swipes.
Steven Matz, SP, Mets
Matz forced his way into a talented Mets rotation in June and has the ability to post a low ERA and WHIP alongside a high strikeout rate. He could be on his way to becoming a long-term rotation fixture, and even now, he's worthy of No. 3 starter status in mixed leagues.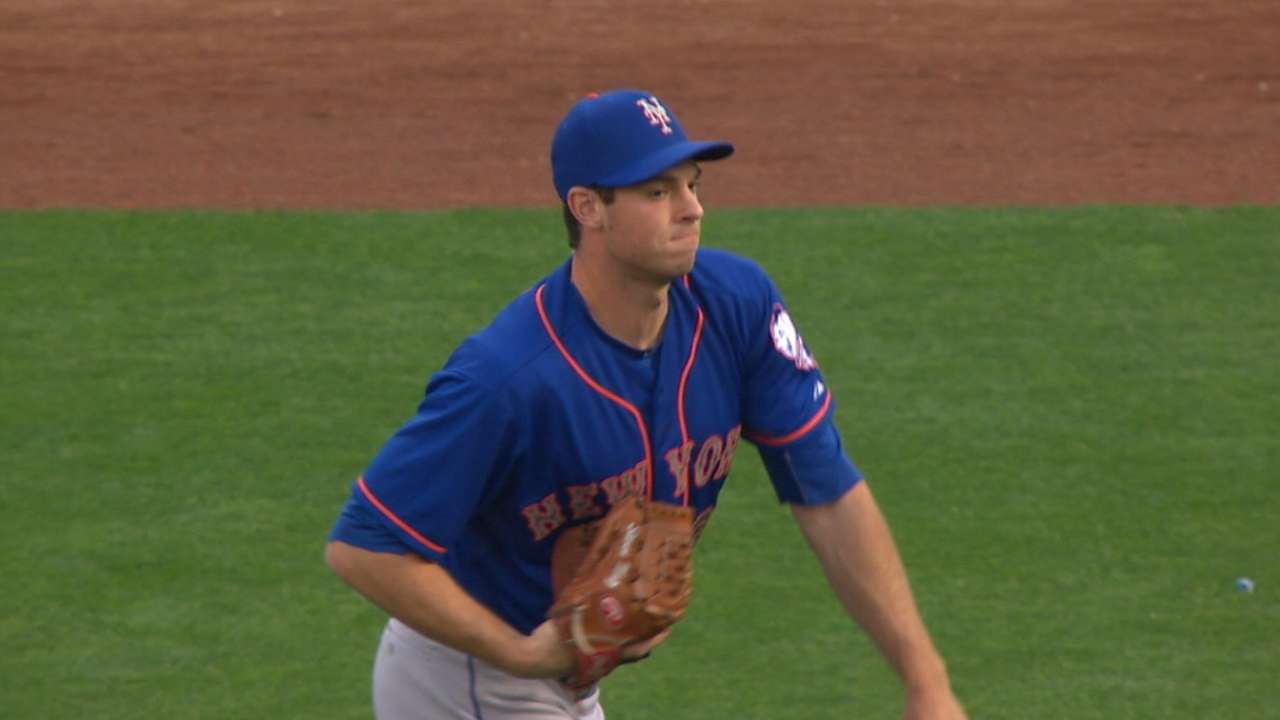 Randal Grichuk, OF, Cardinals
From May 16 through Aug. 16, the 24-year-old wielded one of the veteran-laden club's most dangerous sticks. During that 279-at-bat stretch, Grichuk hit .287 with 14 homers and generated some of the hardest contact in the game. He shouldn't be ruled out as a 30-homer candidate for 2016.
Gregory Polanco, OF, Pirates
Polanco earned a promotion in June 2014 amid great expectations. But due to his struggles against left-handers, the 24-year-old has fallen short of the hype thus far. With improvements against southpaws in 2016, the speedy youngster could deliver 35 steals and score 95 runs.
Kyle Schwarber, C, Cubs
After belting 34 longballs in 519 Minor League at-bats, Schwarber continued his hard-hitting ways once thrust into the Cubs' 2015 plans, playing well enough to bat near the top of the resurgent club's lineup. The 22-year-old may already be the second-best fantasy backstop for 2016, behind only Buster Posey.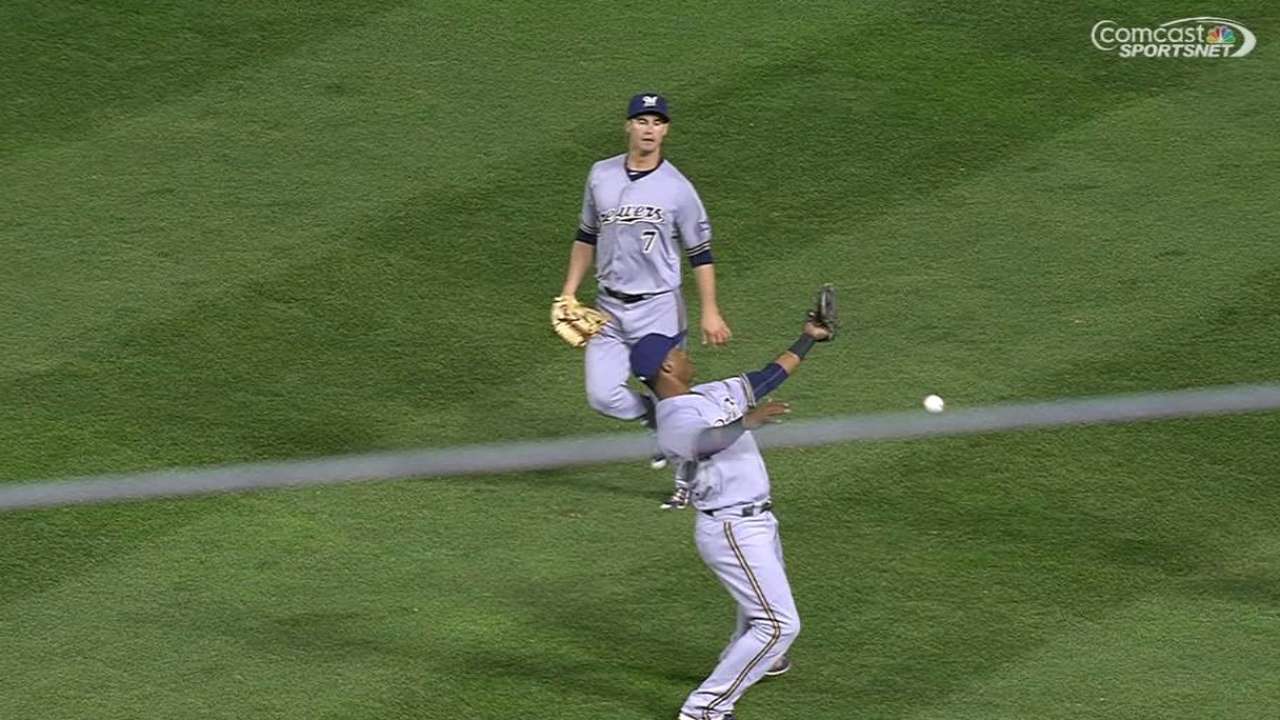 Joc Pederson, OF, Dodgers
Pederson displayed elite power and speed in the Minors before taking the bigs by storm in early 2015 and mashing 20 homers by the end of June (not to mention 39 in the Home Run Derby). The 23-year-old slugger cooled off in the summer, but with an offseason to hone his swing, he could duplicate his first-half success in '16.
Matt Duffy, 3B, Giants
After hitting for a high average and displaying speed during his Minor League tenure, Duffy ascended from a reserve role to a starting job at third for San Francisco in 2015. The 24-year-old could post a 15-homer, 15-steal campaign in 2016.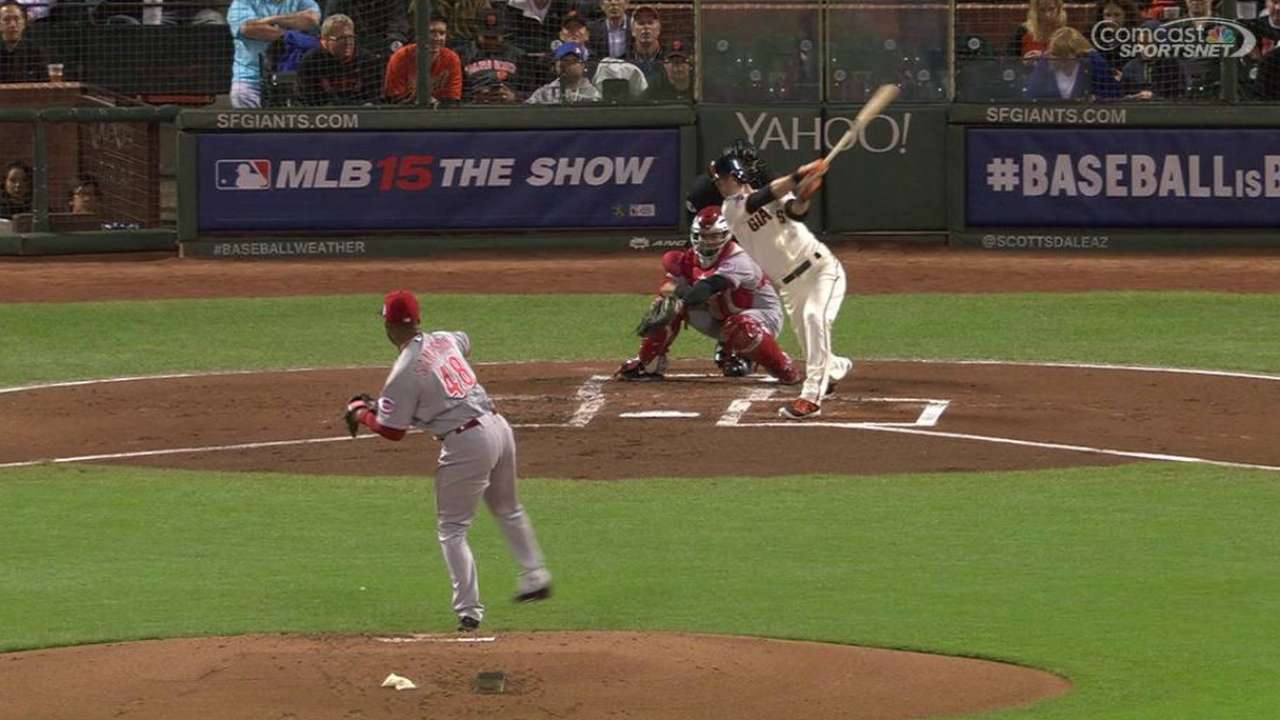 This story appears in the 2015 Official MLB World Series Program.
Fred Zinkie is a senior fantasy baseball writer for MLB.com. Keep up with MLB.com's fantasy coverage on Twitter, @fantasy411. This story was not subject to the approval of Major League Baseball or its clubs.