Buchholz pain-free after throwing off mound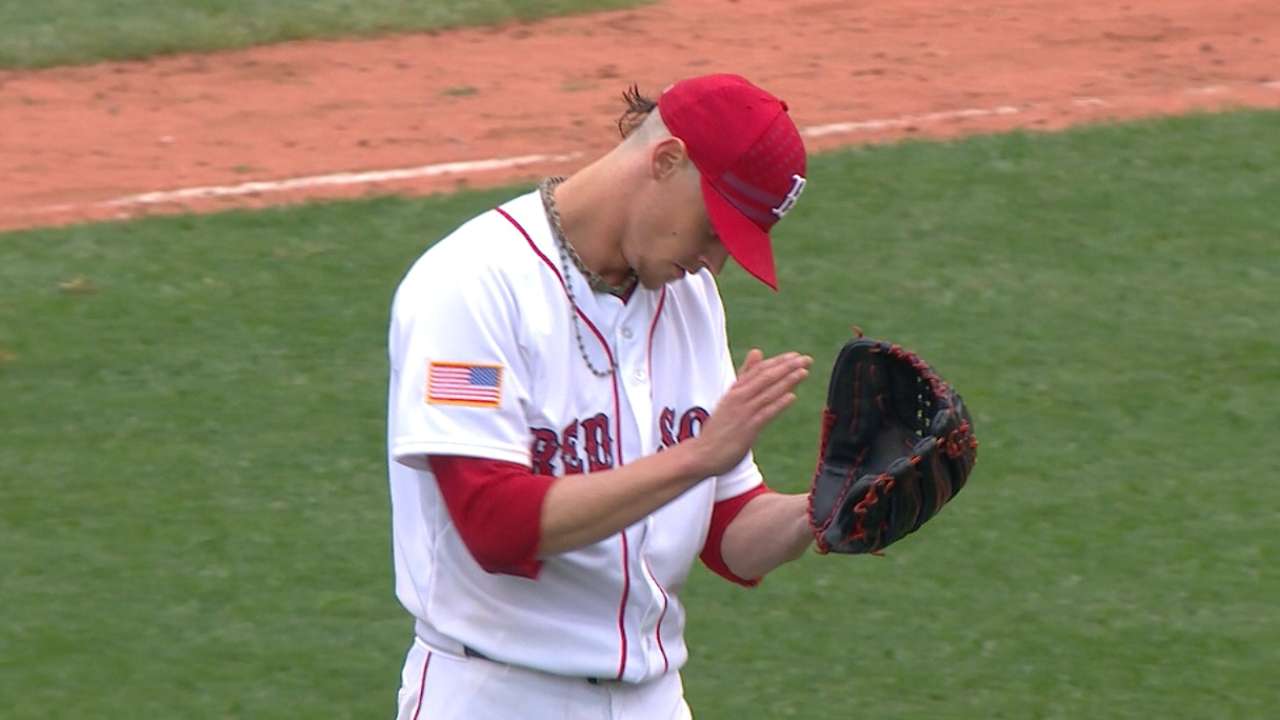 BOSTON -- Clay Buchholz was finally able to climb on to a pitching mound on Friday, throwing a 25-pitch session in which the catcher crouched almost on top of home plate.
It was the first time Buchholz has thrown off a mound since he strained the right flexor in his elbow that effectively ended his season on July 10.
"He felt great," said interim manager Torey Lovullo. "The reports were there was a lot of energy, a lot of intensity, and he's finishing his pitches. The conversation I had with Clay afterwards, he was very encouraged and was pain-free, and those are things we're looking for."
Buchholz has been on record several times saying he'd like to throw at least an inning in a game before the season ends. However, there likely just isn't time for that.
"Considering how long that he's been down, I think it's going to be very risky to give him a start," Lovullo said. "I don't think that's in the cards. Whether it's an inning or a start, we're unsure right now, we just don't want to put him in harm's way, we want to make sure he's healthy with step one, which was today. Step two will be the bullpen.
"It's the idea, just getting him on a mound, with the slant, feel the rubber, feel the dirt on his spikes. There's a lot to be said for that for a player that's trying to build confidence and is coming back from an injury. Step one is very good. I don't want to look too far beyond that."
The Red Sox hold a $13 million option on Buchholz for next season. President of baseball operations Dave Dombrowski said that the club will pick up the option as long as they are sure Buchholz is healthy.
Ian Browne is a reporter for MLB.com. Read his blog, Brownie Points, follow him on Twitter @IanMBrowne and listen to his podcast. This story was not subject to the approval of Major League Baseball or its clubs.