Altherr goes in 'n' out against Nationals
Rookie hits inside-the-park slam in 3rd, adds over-the-wall shot in 5th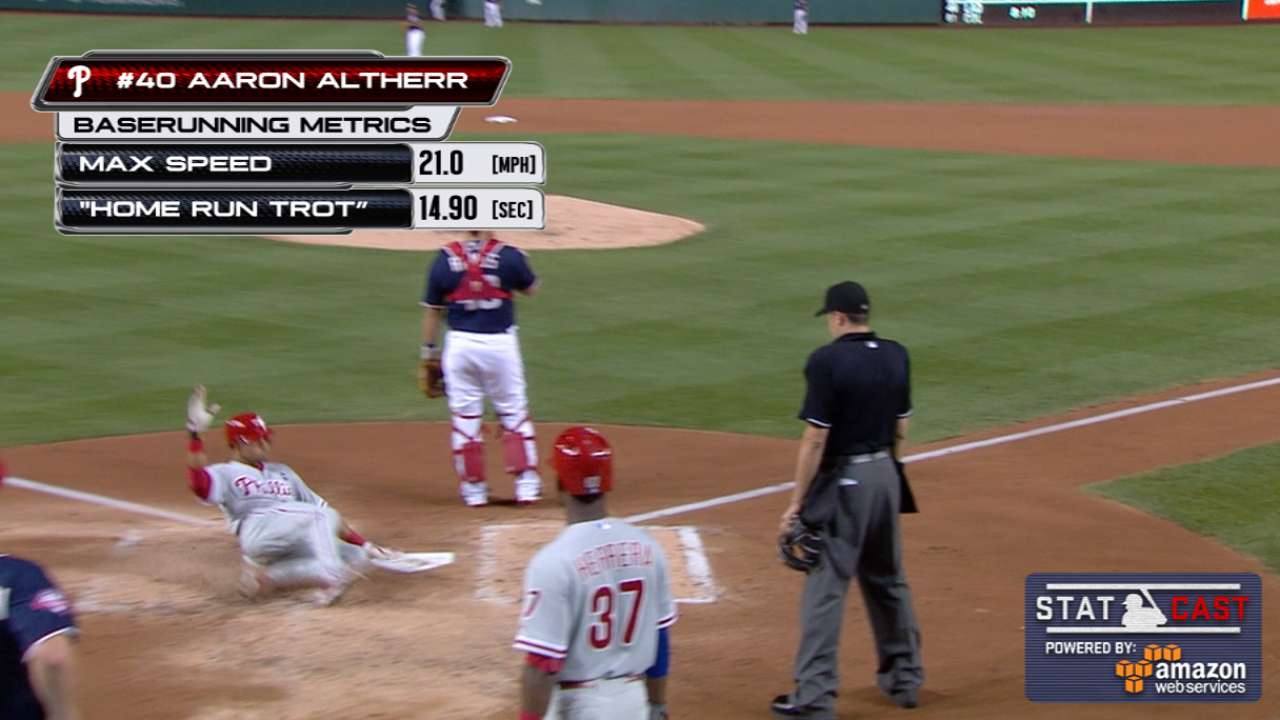 WASHINGTON -- Phillies outfielder Aaron Altherr had never done that before.
Of course, who had?
Altherr hit an inside-the-park grand slam in the third inning of Friday night's 8-2 victory over the Nationals at Nationals Park. It was the Phillies' first inside-the-park grand slam since Aug. 8, 1956, when Ted Kazanski hit one against the New York Giants at Polo Grounds, according to Elias Sports Bureau. It was the first inside-the-park grand slam in MLB since Oct. 3, 1999, when Tampa Bay's Randy Winn hit one at home against the Yankees.
• Cut4: Altherr hits inside-the-park grand slam
Altherr also hit a solo home run to left field in the fifth, a double to right-center field in the seventh and a single to right in the ninth for the first four-hit game of his career. He had 11 total bases on the night. The Nationals had 11.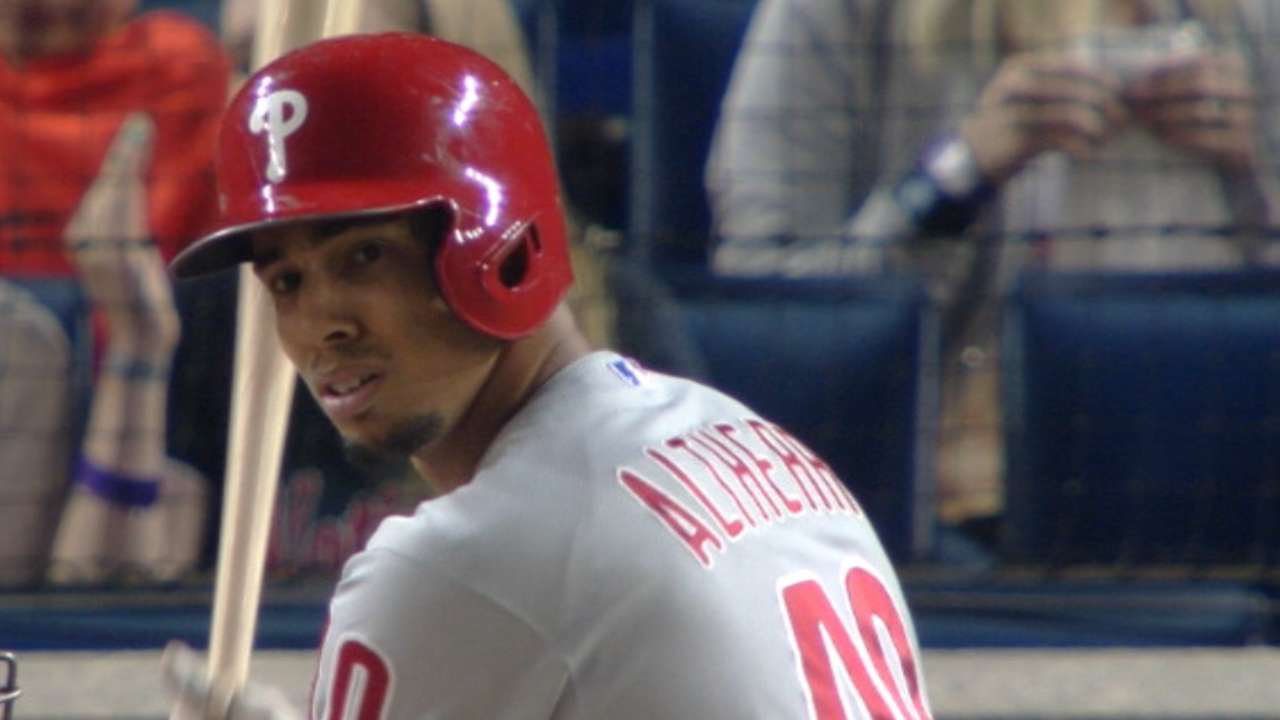 "I don't know. It was a good day, I guess," Altherr said with a smile. "It was a lot of fun."
Altherr became the first player to hit an inside-the-park grand slam in a multi-homer game since 1987.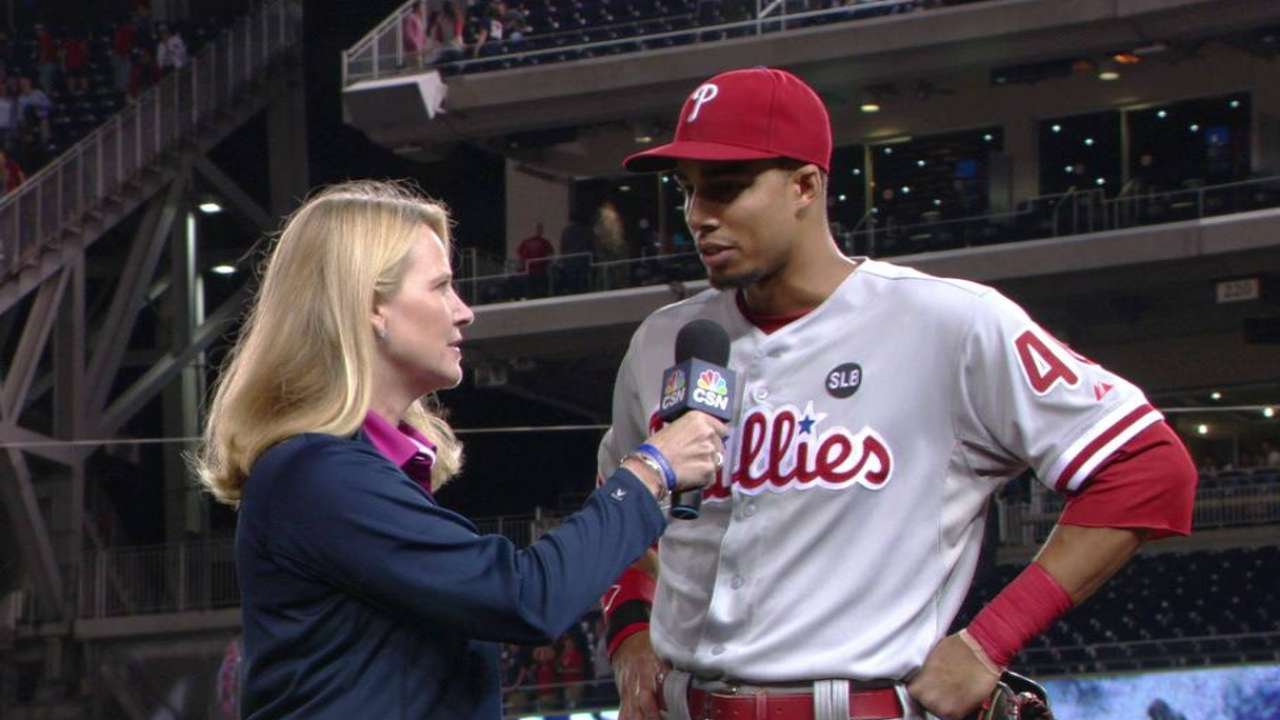 He ripped a line drive to Nationals center fielder Michael Taylor, who dove for the ball. But Taylor missed and the ball flew behind him toward the center field wall.
"My heart stopped a little bit," Altherr said. "Then I saw it go by and I was like, 'Oh, man, I might have a chance here.' I just tried to run as fast as I could. I saw Rock (third base coach John Mizerock) still sending me home when I was about halfway to third, so I was like, 'I might have a chance here.' I tried to get there as fast as I could."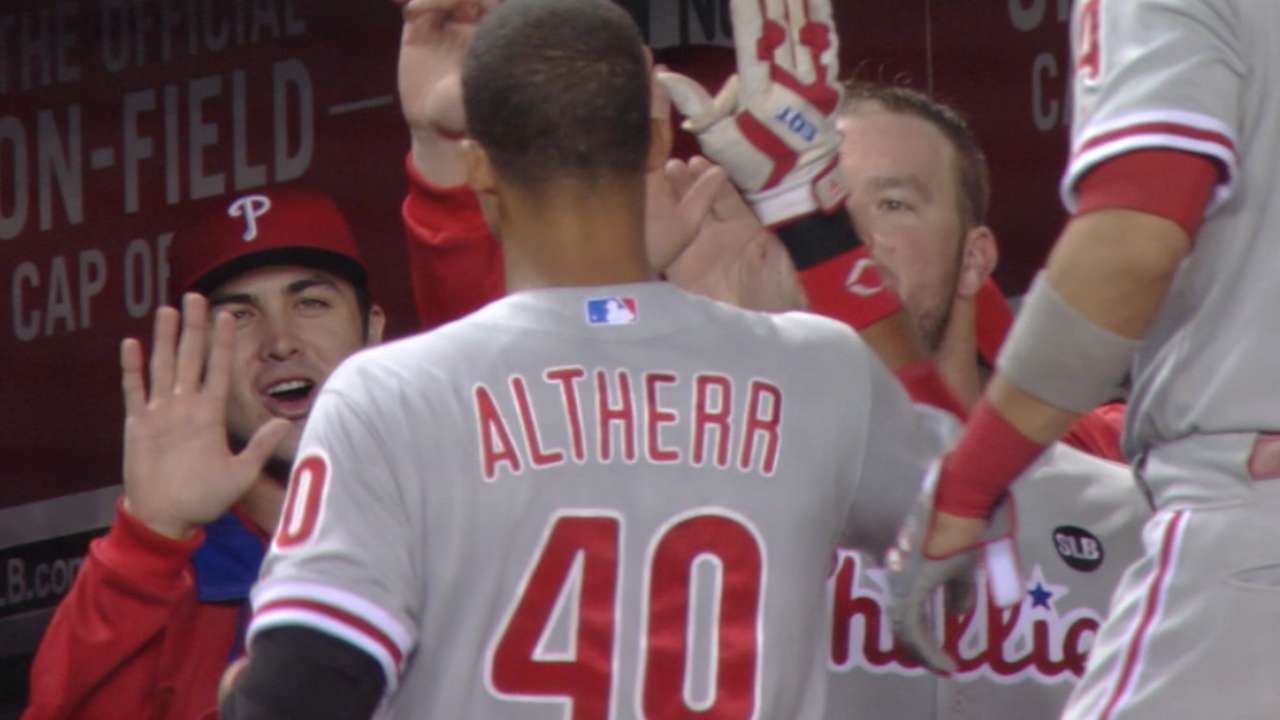 "Sometimes it's a tough call right there," Taylor said. "Right there, I felt like I had a good bead on the ball. I thought I had a chance on it. I know in that situation you better catch the ball, and I wouldn't have gone for it if I didn't think I could. It's still a bad play once I miss it, so, it's a tough play."
Altherr has good speed, so he scored without even a throw to the plate.
It was the Phillies' first inside-the-park home run (any variety) since July 31, 2012, when Jimmy Rollins hit one against the Nationals in DC. Darin Ruf and Cody Asche also homered for the Phillies, who tied a season high with four homers in the win.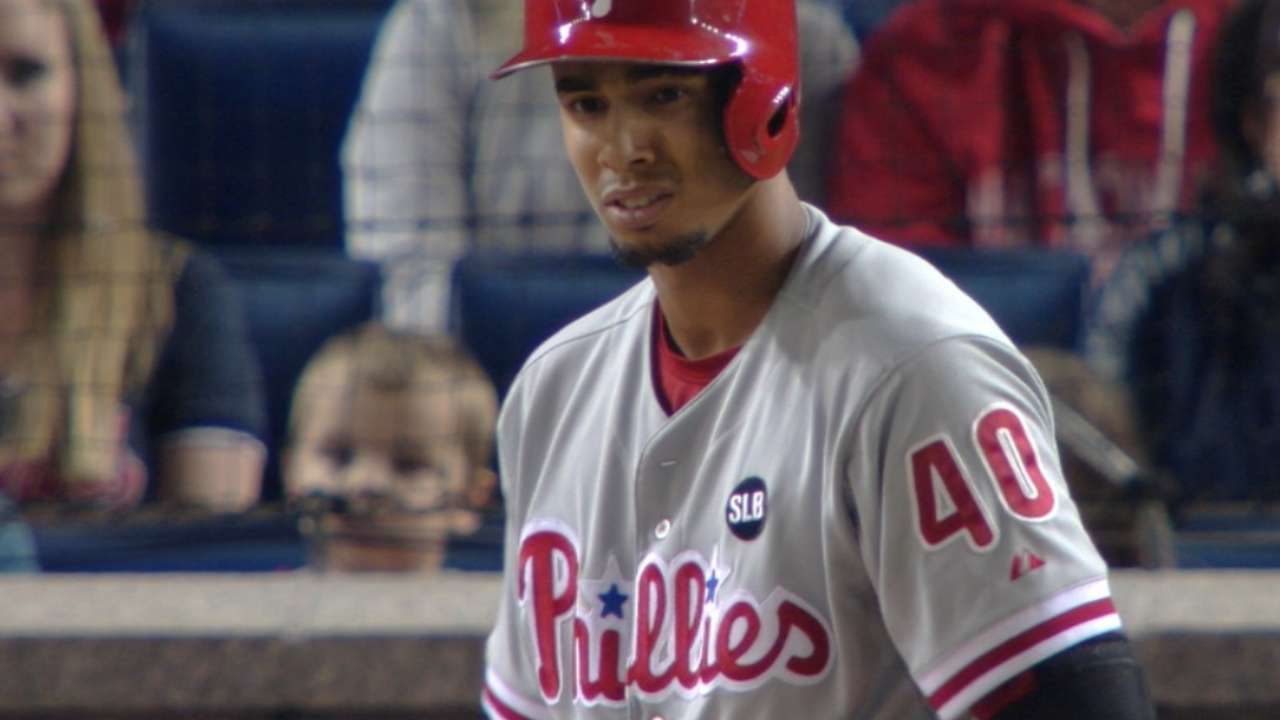 "I had an inside-the-park homer in rookie ball or something, but it doesn't really matter," Altherr said. "Rookie ball doesn't count."
Altherr entered the night hitting .171 (7-for-41) with a .658 OPS in his last 12 games after hitting .262 (16-for-61) with an .837 OPS in his first 18. He is back to .252 (27-for-107) with nine doubles, three triples, five home runs, 16 RBIs and an .866 OPS in 31 games.
"I've felt pretty good the past couple days," Altherr said. "Hopefully I can keep riding that feeling the rest of the year."
No matter what happens in the Phillies' final eight games, Altherr has made a strong case for more playing time in 2016. Friday night's effort drove home that point.
Todd Zolecki is a reporter for MLB.com. Read his Phillies blog The Zo Zone, follow him on Twitter and listen to his podcast. This story was not subject to the approval of Major League Baseball or its clubs.