Tejada seeing action as Mets try to rest Flores
Collins says fatigue is reason for shortstop's recent lack of playing time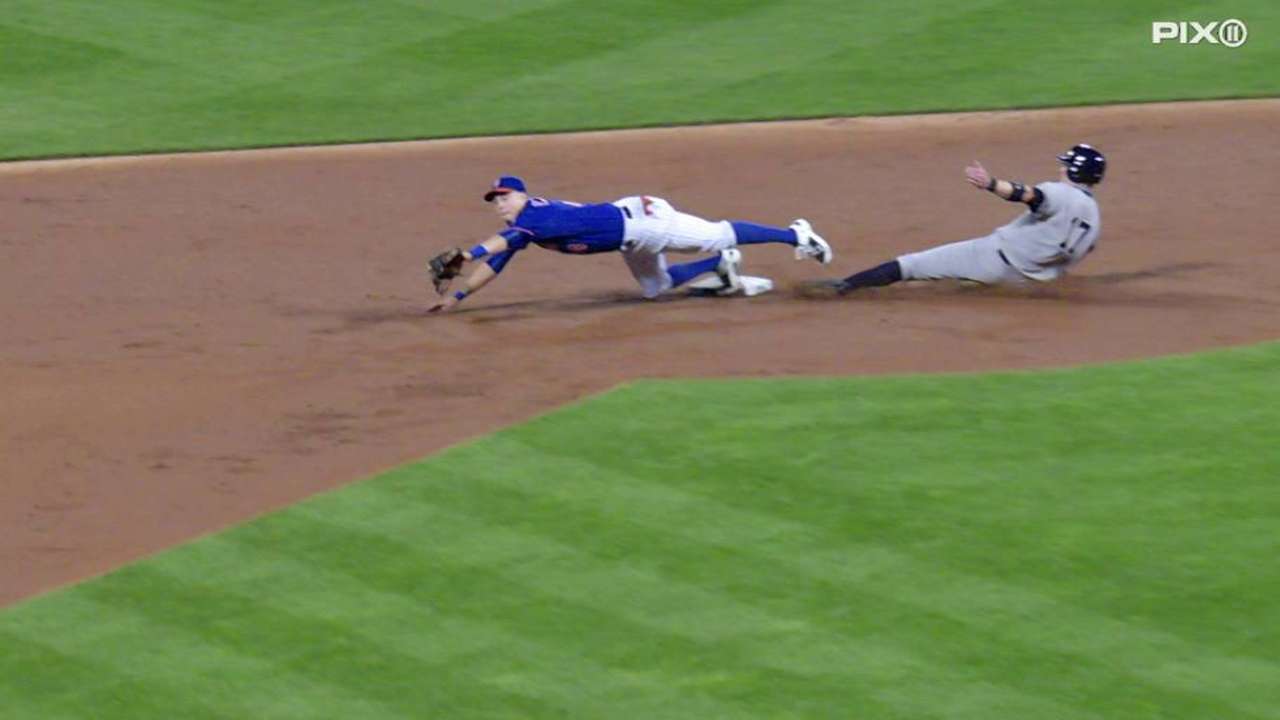 CINCINNATI -- As the postseason approaches, Wilmer Flores appears to be losing his grip on the Mets' starting shortstop job.
Ruben Tejada started at short for the third straight night and the fifth time in six games Friday, hinting at the Mets' intentions come October. But manager Terry Collins insisted the situation is due more to concern for Flores, who has appeared in a career-high 135 big league games and may be tiring down the stretch. A conversation with members of his coaching staff this week confirmed that much for Collins.
"They all thought Flo was starting to run out of gas a little bit," the manager said, citing third-base coach Tim Teufel and hitting coach Kevin Long in particular. "So I said, 'You know what? We'll play Tejada for a few games and see if we can get Flo's energy back, because his bat is such a big weapon.'"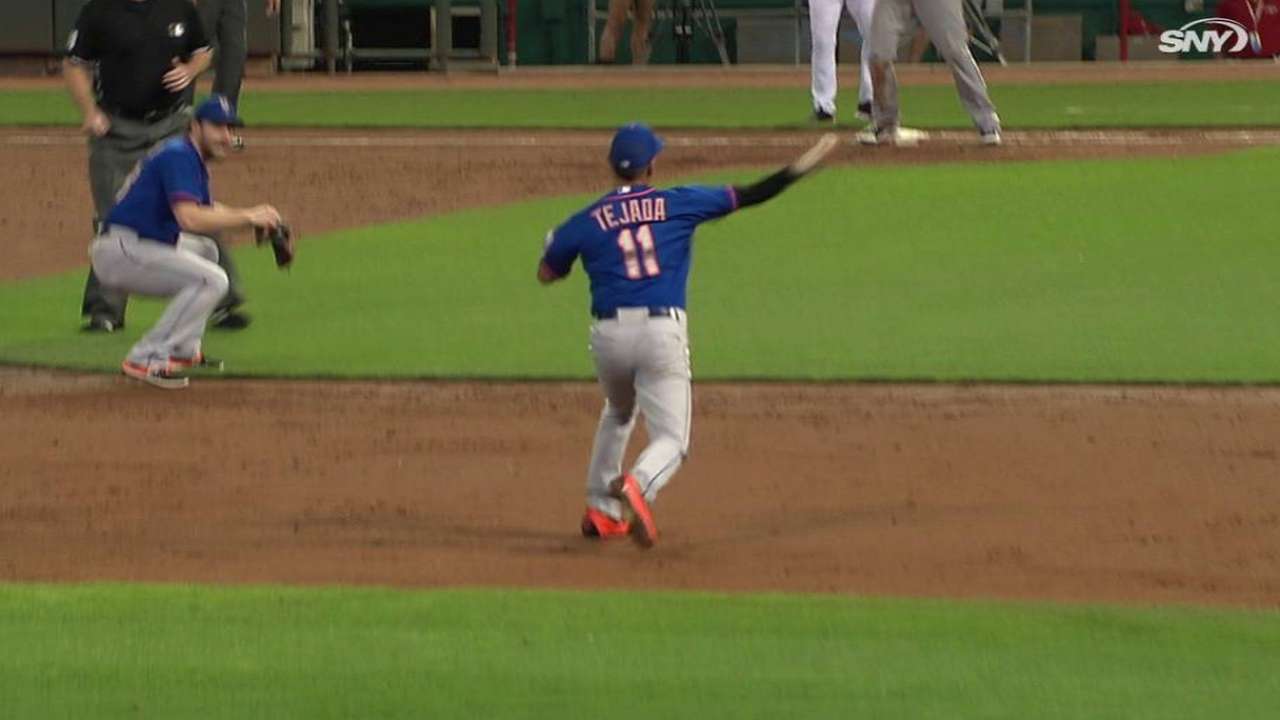 One of the Mets' hottest hitters in August -- he hit .347 with a .943 OPS during one 21-game stretch -- Flores started almost every day that month and in early September. He subsequently slipped into a time-share with Tejada, who has since received the lion's share of starts.
It is little secret that the Mets consider Flores a superior offensive player to Tejada, who is a significantly better defender. Given the stark differences in the skill sets of those two, the Mets are liable to give both playing time in October.
"If he's tired, he's not going to hit," Collins said of Flores. "That's what we've got to make sure he does. Right now, we're going to play Tejada."
Anthony DiComo is a reporter for MLB.com. Follow him on Twitter @AnthonyDiComo and Facebook, and listen to his podcast. This story was not subject to the approval of Major League Baseball or its clubs.