McGee to be available for Rays this weekend
Lefty reliever has been sidelined due to a left knee injury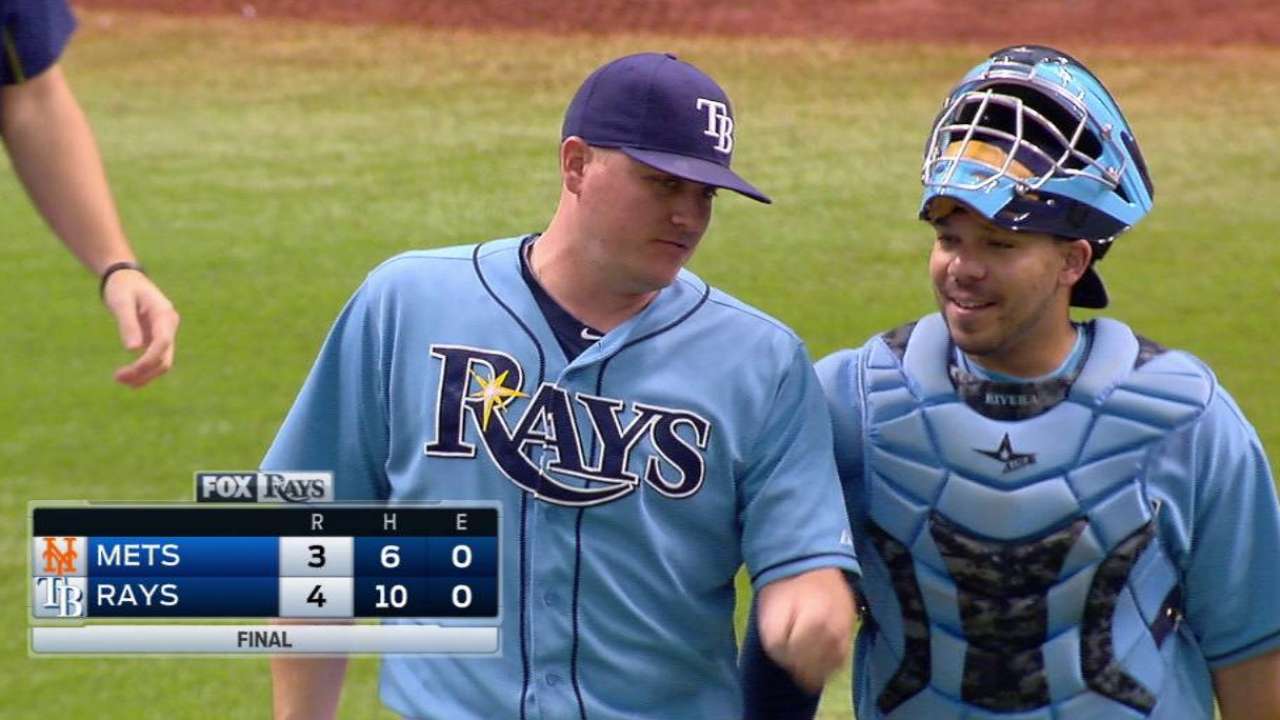 TORONTO -- Kevin Cash said on Thursday that left-hander Jake McGee would be available for use out of the bullpen on Friday. Well, the Rays' manager apparently jumped the gun.
"I misspoke on that one," Cash said. "I think I got a little excited knowing that he was close to coming back. So all's good. Just one more day. An extra day of rest, recovery, from the sim games."
Turns out, it wasn't that big of a deal, according to McGee, who will be returning from a meniscus tear in his left knee.
"I didn't tell anyone that I was active today," McGee said. "The whole plan was Saturday to give me two days since my last sim game, because I was going to push it a little more my last sim game. Felt really good. [Thursday] I did some [pitchers' fielding practice] stuff and made sure that I could cover first real well. Then today a rest day. Active tomorrow."
Thus, McGee said there was not a setback.
"No, not at all," McGee said. "It's just kind of the timing, too. If I don't throw tomorrow, I'll probably definitely throw Sunday. We have Monday off anyways. So I'd be available Tuesday. If I throw Saturday, I'll have two days off. If I throw Sunday, I'll have one. That should work out well. Just kind of easing into it."
McGee could not hide his excitement about getting back on the mound.
"I've been itching to get back out there," McGee said. "Especially being on the road and being in the bullpen. Watching everybody else pitch, you want to get out there and do well, too."
Bill Chastain is a reporter for MLB.com. This story was not subject to the approval of Major League Baseball or its clubs.