Young Cubs sample postseason environment
Tight loss to Pirates part of 'learning experience' as season winds down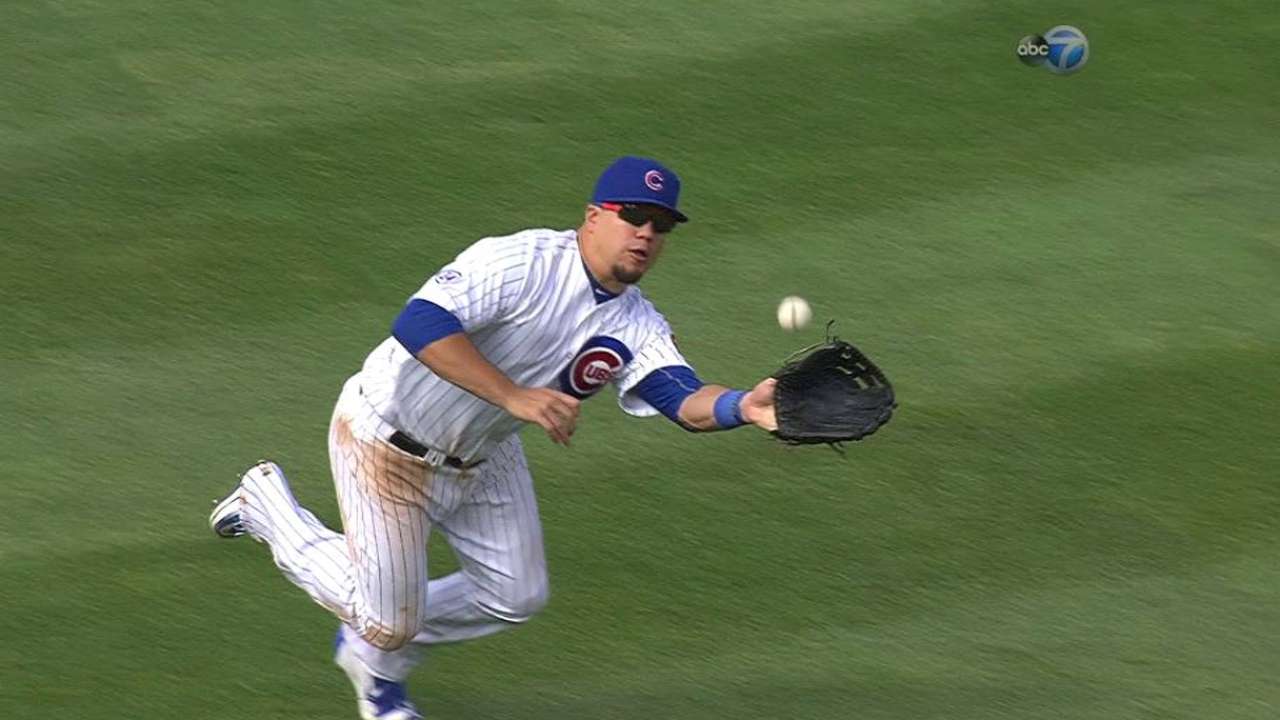 CHICAGO -- It wasn't the outcome they wanted, but the Cubs still clinched their first postseason berth since 2008 after the Giants lost to the A's late Friday night in Oakland.
David Ross knows what it's like to play in the postseason. His young Cubs teammates do not, and on Friday, they got a little taste of what it might be like.
"That's a special moment that you get to be a part of as a baseball player when you've got 40,000, 50,000 people on their feet cheering for your team," Ross said after the Cubs' 3-2 loss to the Pirates on Friday. "It was a great atmosphere."
Chicago had the game-tying run at third with one out in the ninth against Pittsburgh closer Mark Melancon, who struck out Jorge Soler and Javier Baez to end the game.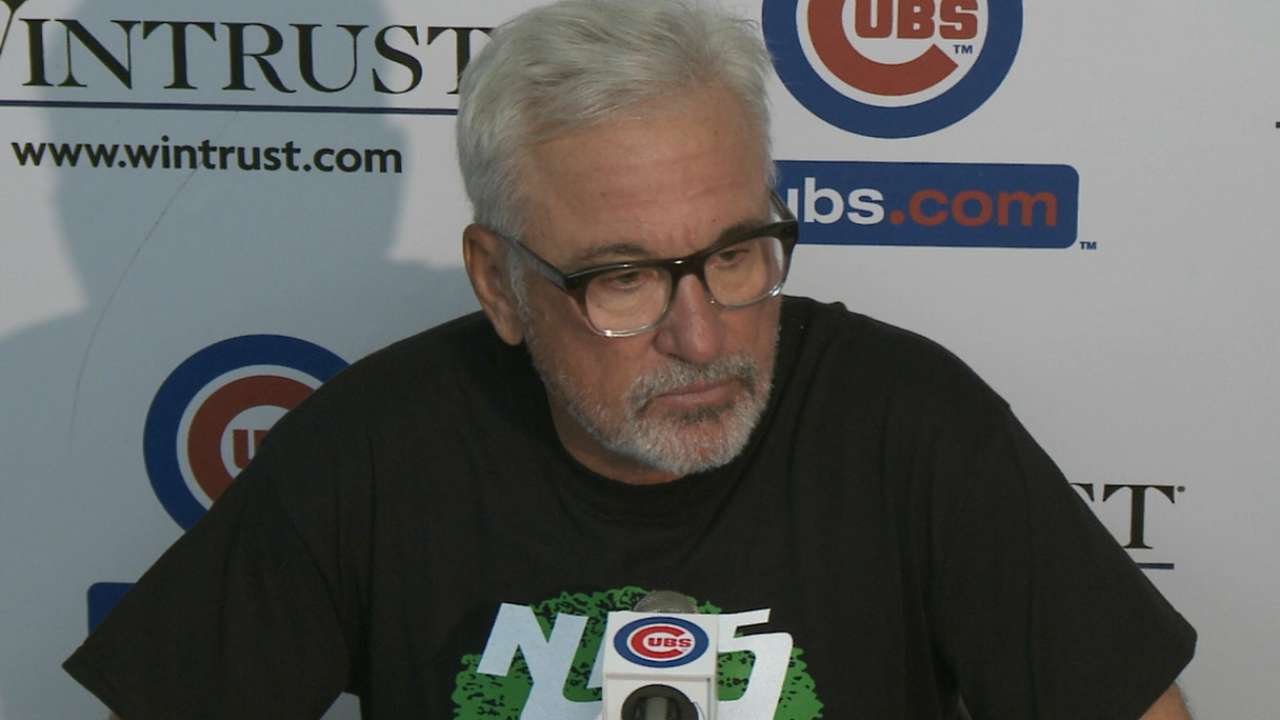 "You look at our team in general with a runner on third and less than two outs; we're not really good," Cubs manager Joe Maddon said. "Just try to get the run in. It doesn't have to be over the fence. There may have to be an adjustment. I say, 'Move the ball, move the ball.' We have to get better at moving the ball."
It's all part of the learning process.
"The plays that Addison Russell is making defensively are amazing," Ross said of the rookie shortstop. "You look across the board and guys are having great at-bats. It seems like we're in every inning with a chance to score, and that's a really good guy they have pitching on the other side."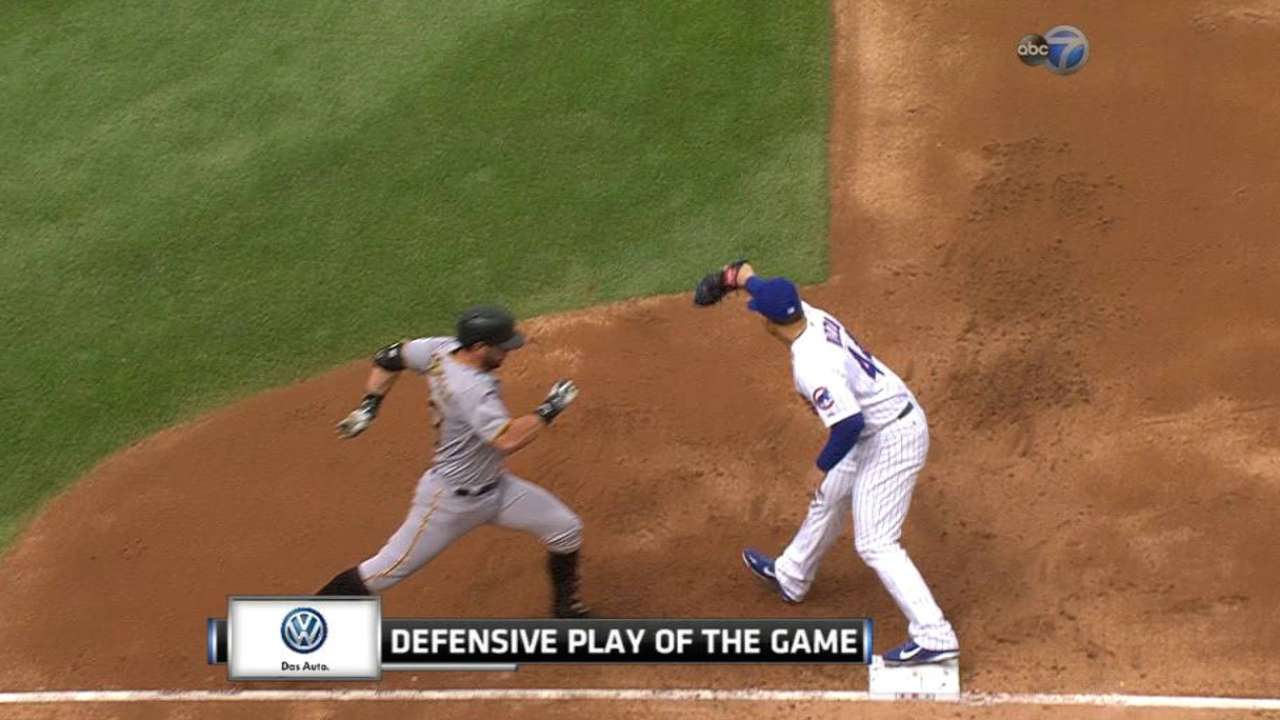 The Pirates started Gerrit Cole, who will most likely face the Cubs in the National League Wild Card Game presented by Budweiser on Oct. 7. Chicago's Jon Lester, who took the loss Friday, believes the kids are ready.
"I don't think there's much more to learn until you get to the battle," Lester said. "We can talk about playoff atmosphere and playoff intensity and all that stuff, but until you're actually there, it's something you can't really describe and explain to guys. We all know what's in front of us, and [the Pirates] will probably be our opponent. I think guys have been learning all year."
Ross, the elder statesmen at 38, sees it, too.
"They keep learning, they keep answering the bell when the fight's brought to them," Ross said. "They do a really good job of that. They're poised. For such a young group and the character that they feature, it's fun to watch on a daily basis how they keep growing."
Carrie Muskat is a reporter for MLB.com. She writes a blog, Muskat Ramblings. You can follow her on Twitter @CarrieMuskat and listen to her podcast. This story was not subject to the approval of Major League Baseball or its clubs.