Solid starts save bullpen prior to Cubs series
In sweep over Rockies, Pirates rotation averaged more than five innings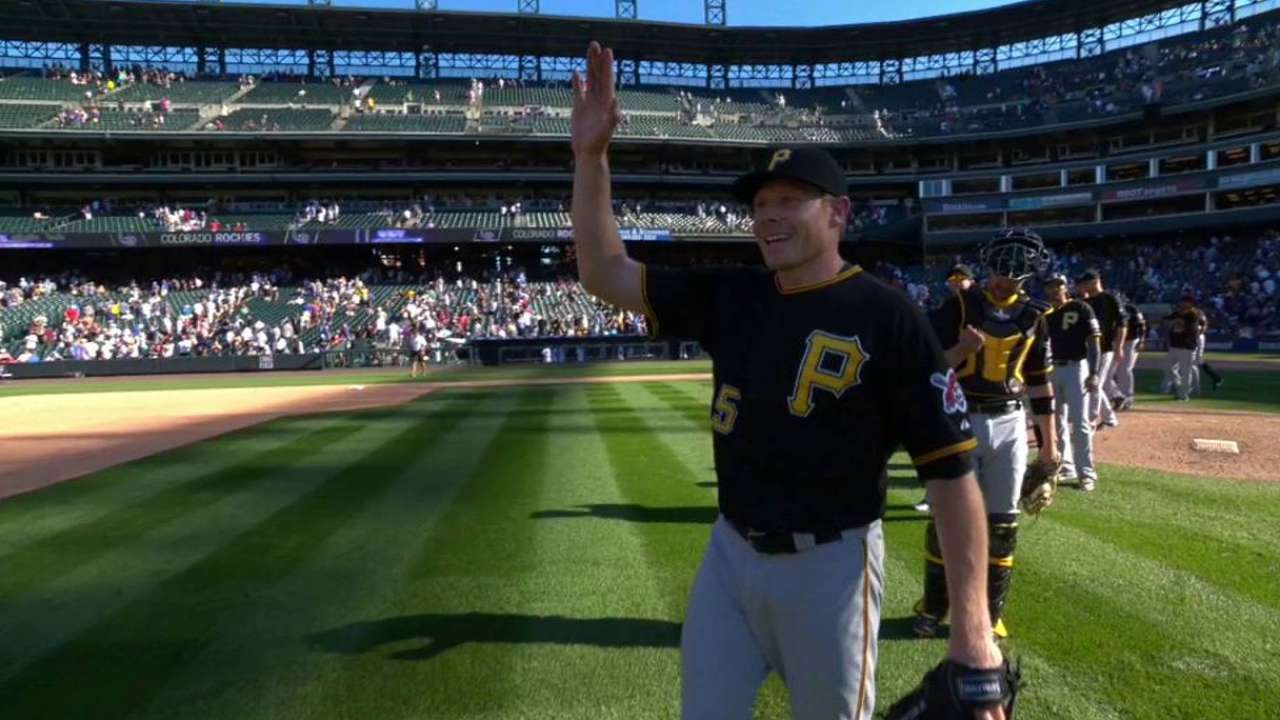 CHICAGO -- Clint Hurdle, who knows Coors Field better than anybody, had one major worry heading into the four-game series with the Rockies, with the Cubs waiting on the other side: working his relievers ragged, to neutralize the Pirates' biggest edge for a series with critical postseason implications.
Avoiding that issue pleased Hurdle most about the Bucs' stay in Colorado -- besides, that is, sweeping the four games.
"Try to get more out of your pitchers in Coors Field, you're spitting in the wind," said Hurdle, referring to starters' load. "Anything after five [innings] is gravy."
There was no pitching au jus for the Bucs, with their four starters averaging a a tick over five innings. So the bullpen added a new chapter to its remarkable story, combining for 15 innings in which it allowed one run and seven hits. And nobody had to be overworked to do it, with eight relievers contributing.
"Nobody got overtaxed," Hurdle said. "That was one of the things on my list, to make sure we didn't whip the bullpen before we came into this series, and we didn't at all."
Helping in the middle of it all was the six-run ninth-inning outburst on Wednesday that made unnecessary an appearance by Mark Melancon, who was appreciative that the chance for save No. 50 did come up the next day.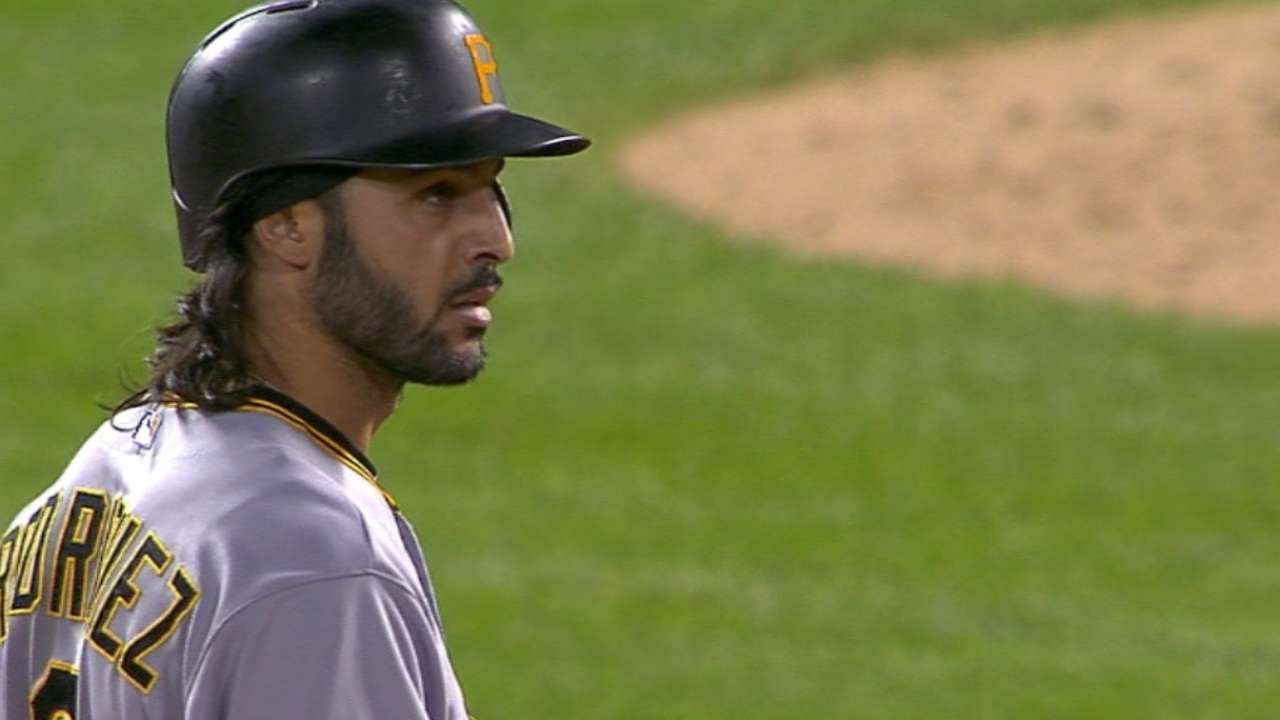 "That made it special. It was very nice," said Melancon, a Golden, Colo., native and resident, who was able to share the occasion with a large group of relatives.
Touching all the bases
• First: Dean Treanor and Tom Prince, manager and pitching coach of Triple-A Indianapolis, respectively, joined the Bucs to help and to be recognized for their contributions.
"If the other team pulls up players from their league, they'll have a nice snapshot of them," Hurdle said. "And it's also to give them somewhat of a reward for the hard work they've done, and to give them a glimpse of the game as Major League speed, which is very important for anybody in an evaluation role."
• Second: Starling Marte tied an 87-year-old Pirates record in Colorado with 13 hits in a four-game series [Pie Traynor, 1928) -- but, amazingly, it was Marte's second 13-hits-in-four-games spree on the season. He did it June 12-15 split between two series against the Phillies and White Sox.
• Third: The Bucs have navigated the season tied for the fewest starting pitchers used by any MLB team (eight, matching the Orioles and Padres). The Dodgers have gone through the most with 16.
• Home: In observance of One-Hit Wonder Day, Hurdle offered his favorite: 1970's "All Right Now," by Free.
Hurdle could also have gone with A.J. Burnett's gem right here on July 31, 2012, the last complete-game one-hitter by a Bucs pitcher.
Tom Singer is a reporter for MLB.com and writes an MLBlog Change for a Nickel. He can also be found on Twitter @Tom_Singer and on his podcast. This story was not subject to the approval of Major League Baseball or its clubs.