MLB.com Columnist
Anthony Castrovince
12 players set to break postseason droughts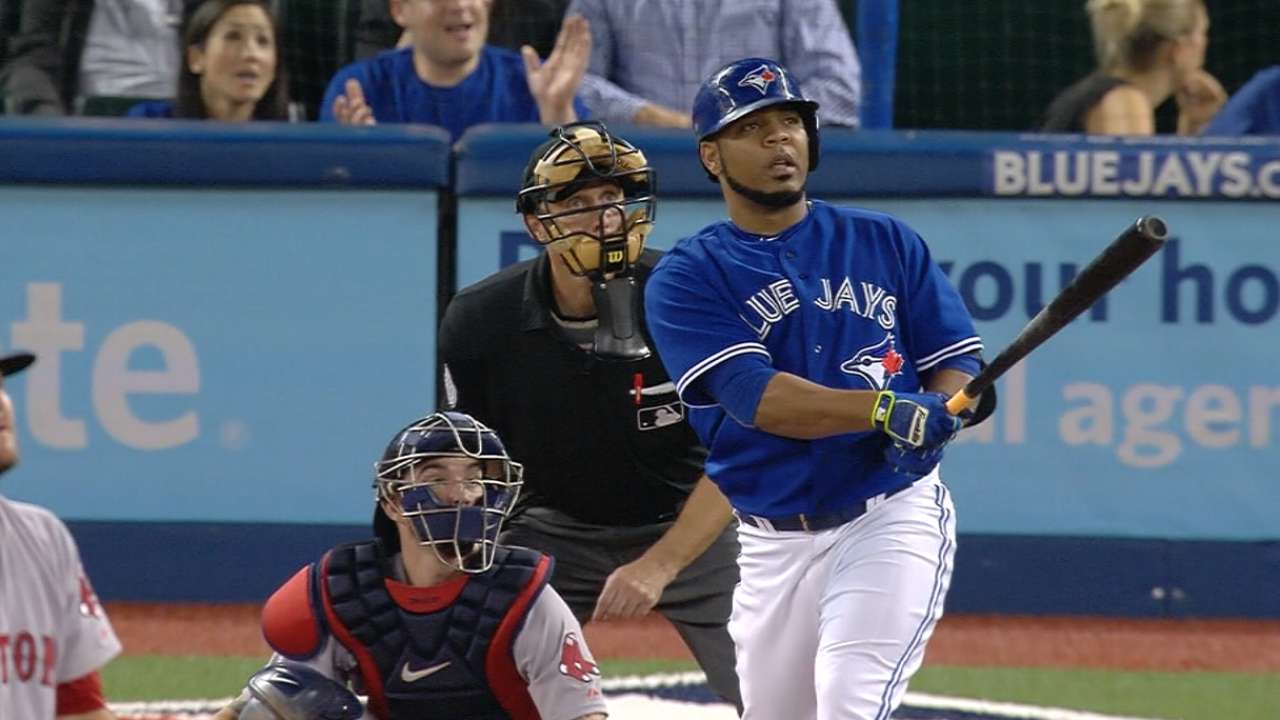 You know the Blue Jays are on the verge of ending baseball's longest team-wide October drought at 22 years. But what about the individual players across the Major League landscape who have waited an eternity to get this close to a clinch?
Well, it just so happens that many of the longest waits are about to end. Per research made possible by the indispensable Baseball Reference, eight of the 10 active leaders in career games played without a postseason appearance are on teams either certain to be or very likely headed to October, as are a few pitchers whose waits have been particularly prolonged relative to their peers.
For these 12 players, the champagne would taste especially sweet.
1. Alex Rios, Royals, 1,681 games played
Rios would obviously like to remember this season for something other than the broken left hand he suffered in April or the chicken pox he was stricken with in August. His first postseason, 12 seasons into his big league career, ought to take care of that.
The way Rios, 34, has swung the bat since the bout with chicken pox (19-for-53 with two homers and five doubles), it's pretty clear he'll remain the Royals' regular in right field, after all that recent chatter about him losing time to a combination of Jarrod Dyson, Paulo Orlando and Jonny Gomes.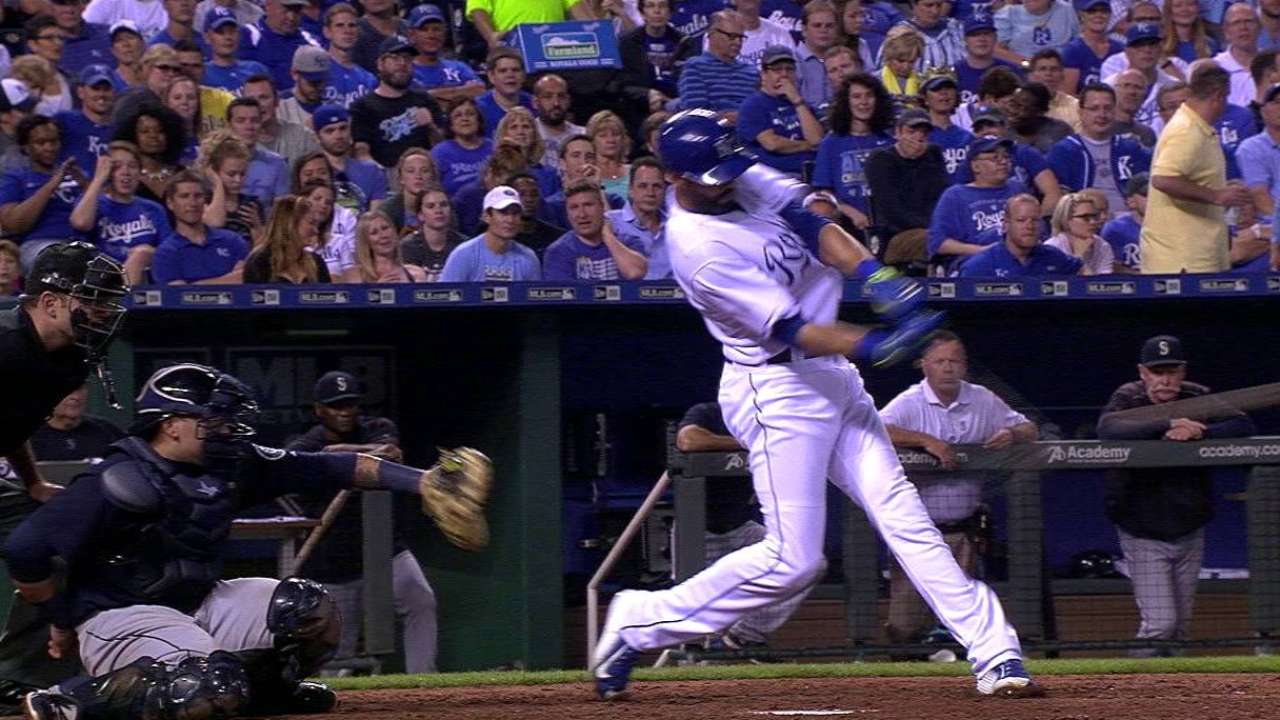 2. Jose Bautista, Blue Jays, 1,395 games played
Somebody else is going to have to wear the Best Active Hitter to Never Appear in the Postseason label, because Joey Bats is finally crossing the threshold.
From 2010-14, Bautista, who will turn 35 in October, averaged 37 homers and a .952 OPS. Alas, the Blue Jays in that time never finished closer than 11 games from first place in the American League East or five back in the Wild Card race.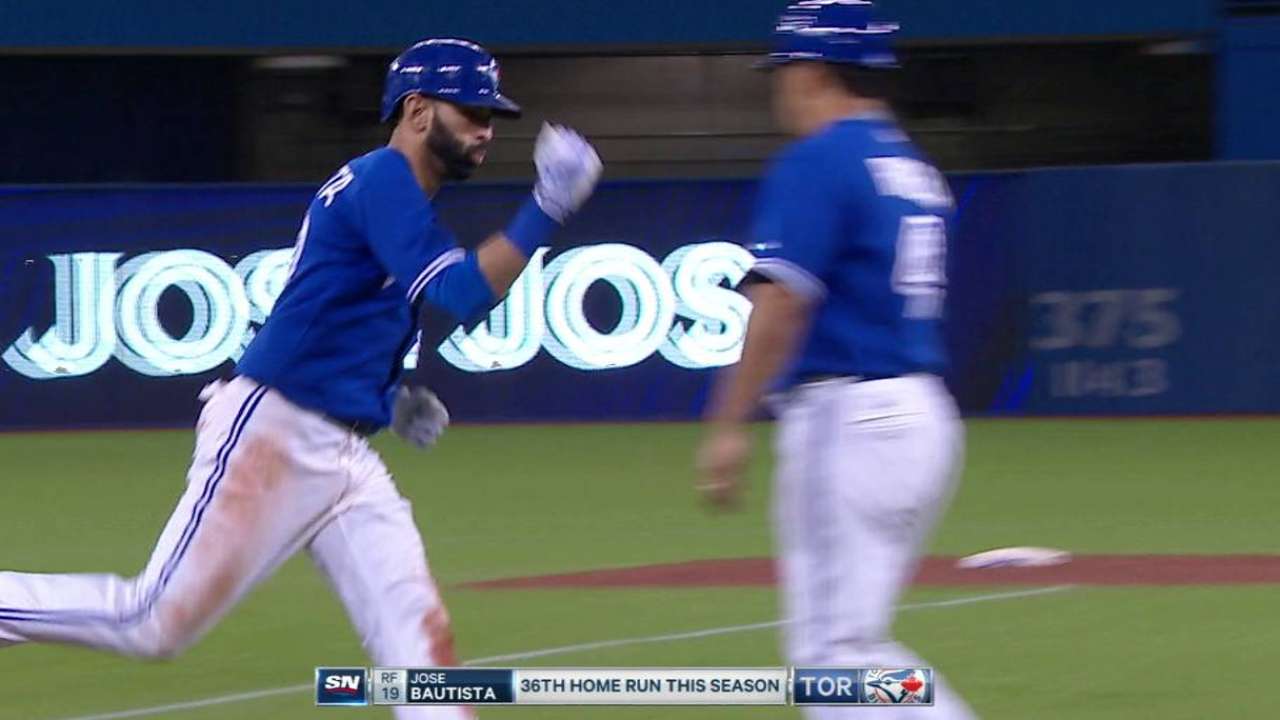 3. Edwin Encarnacion, Blue Jays, 1,345 games played
Bautista's drought is even more absurd given that he had a dude alongside him in that Toronto lineup averaging 32 homers and 30 doubles over the last three years.
Encarnacion was traded from the Reds a year before they won their first National League Central title in 2010. He was claimed on waivers and then ultimately dropped by the A's a year before they began a string of three straight postseason appearances (they found somebody else to man third base … his name was Josh Donaldson). The 32-year-old Encarnacion and his imaginary parrot are finally in the right place at the right time.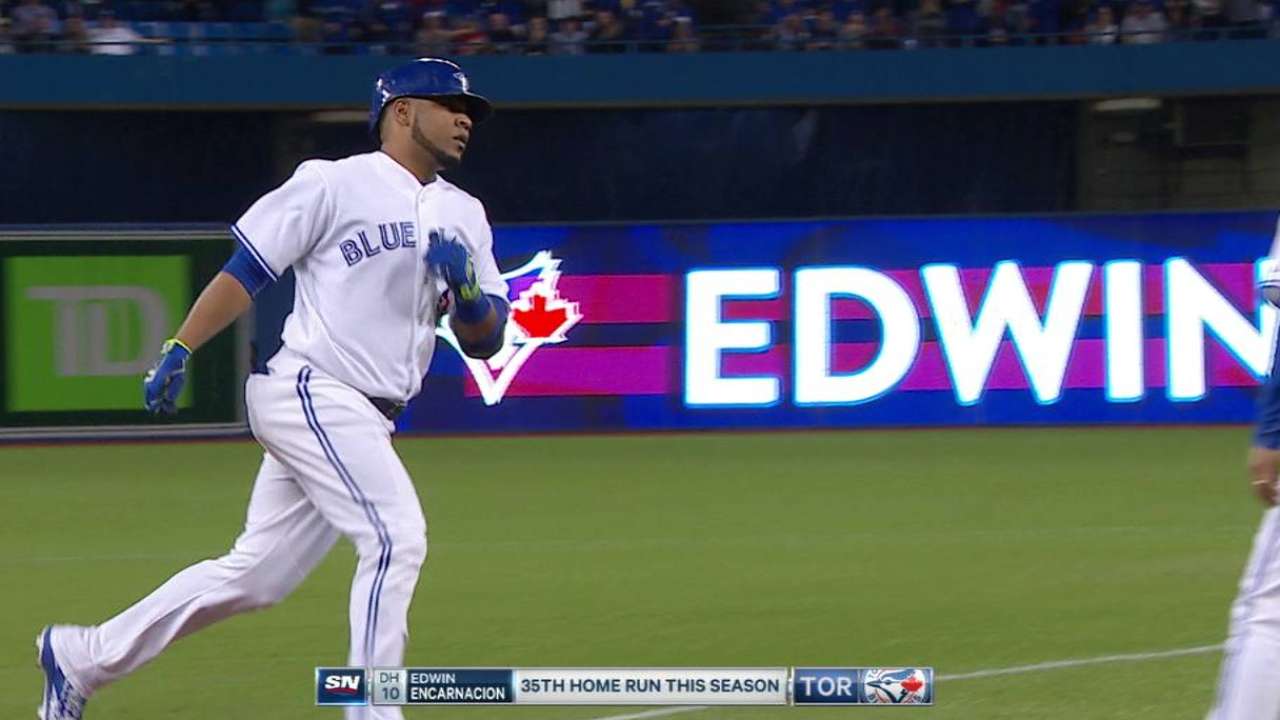 4. Chase Headley, Yankees, 1,112 games played
Speaking of near-misses, the Padres' second-place finish behind the Giants in 2010 (they would have been the NL's second Wild Card club, had the current format been in place) is as close as the 31-year-old Headley has come in his career. But the power of the pinstripes is about to fix that.
There are 14 players aged 30 or older on the Yankees' active roster and disabled list. Headley and reliever Andrew Bailey, who is also 31, are the only ones who have never appeared in a postseason game.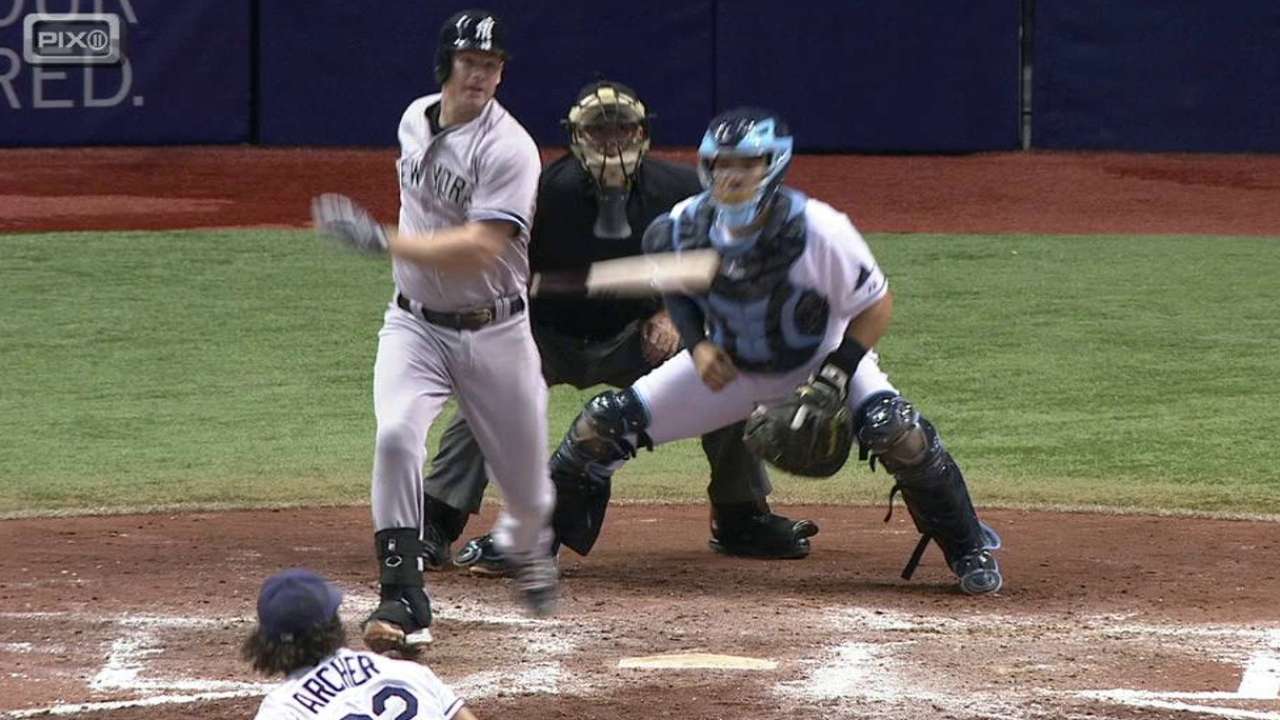 Active players with most games played without postseason appearance
Alex Rios, 1,681
Jose Bautista, 1,395
Edwin Encarnacion, 1,345
Chase Headley, 1,112
Adam Lind, 1,094
Will Venable, 947
Daniel Murphy, 895
Starlin Castro, 882
Mike Aviles, 804
Chris Denorfia, 799
Active pitchers with most games started without postseason appearance
Aaron Harang, 379
Felix Hernandez, 333
R.A. Dickey, 238
Kevin Correia, 221
Jorge De La Rosa, 217
Mike Pelfrey, 211
Jon Niese, 177
Trevor Cahill, 173
Zach Duke, 169
Josh Johnson, 160
Source: Baseball Reference
5. Will Venable, Rangers, 947 games played
Another player who had to leave sunny San Diego to potentially get to his first baseball fall. The Rangers acquired the 32-year-old Venable, a part-timer with speed and defense, in an Aug. 18 waiver deal. He hasn't really hit a lick since that trade, but he's provided value as a glove off the bench. It remains to be seen how much action he'd get if the Rangers advance, but this is Venable's first legitimate shot at postseason action.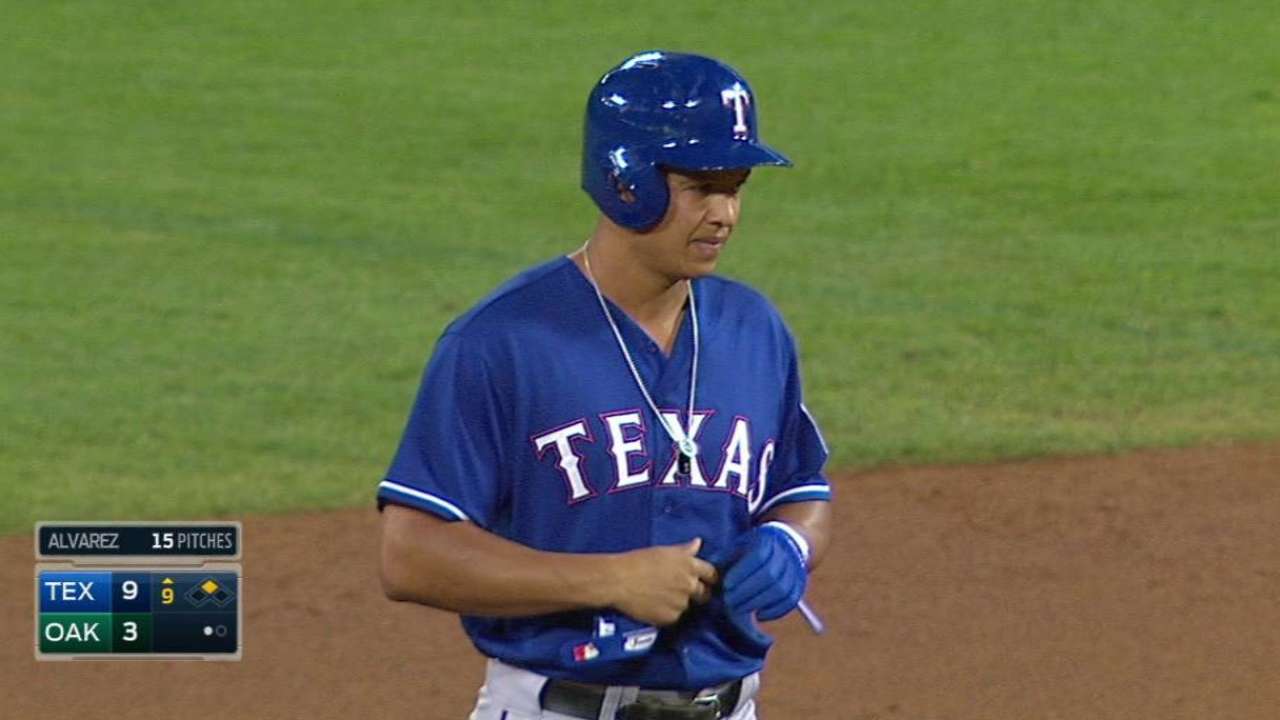 6. Daniel Murphy, Mets, 895 games played
Murphy is the second-longest-tenured Met, behind David Wright. But unlike Wright, he wasn't around for the 2006 NL East title (or, for that matter, for the 2007 collapse). So Murphy certainly won't let the quadriceps issues that have hampered him this year get in the way of his first postseason berth. He already provided one of the more dramatic moments of the Mets' late-season run, hitting a game-tying, three-run homer when the Mets were down to their last out in Atlanta on Sept. 13.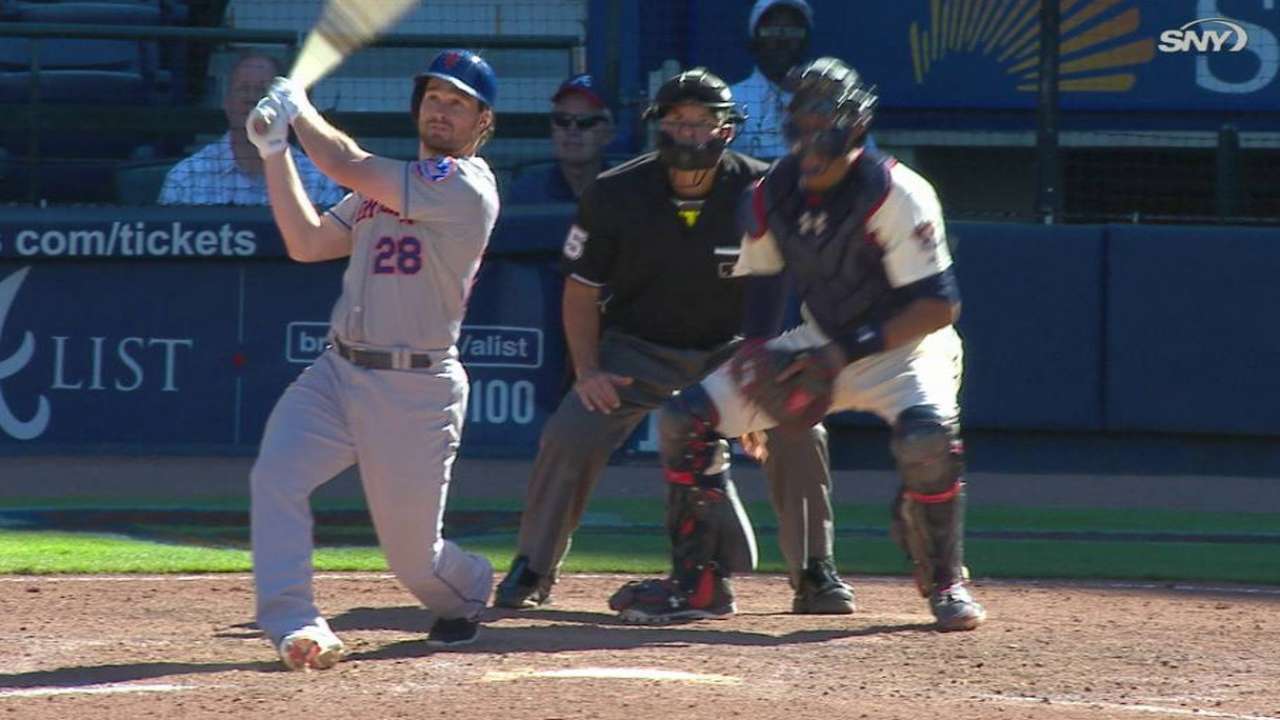 7. Starlin Castro, Cubs, 882 games played
At 25, Castro is by far the youngest player on this list. But he has obviously been around a while, and this is the first time he's been on a Cubs team that's won even half its games, let alone posted one of the best records in baseball. Castro ceded his starting shortstop spot to Addison Russell, but he's flourished in a part-time role at second base and deserves credit for the way he's handled that middle-infield upheaval with grace.
Though Joe Maddon has difficult decisions with his lineup on a nightly basis, thanks to the Cubs' overload of position-player talent, it would be significant to see Castro get the start at second in the NL Wild Card Game presented by Budweiser.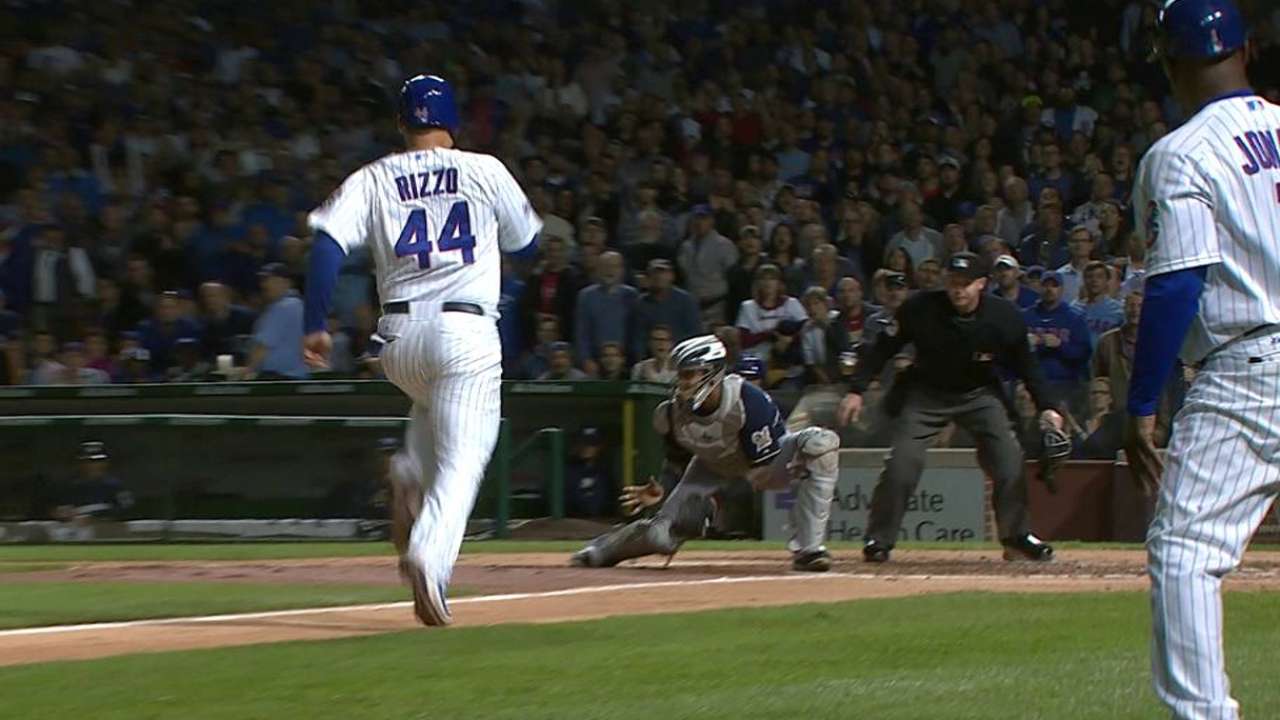 8. Chris Denorfia, Cubs, 799 games played
Actually, the Cubs have two part-time veteran outfielders who have never ascended to the postseason in Denorfia and Chris Coghlan (657 games). But Denorfia has the longer track record of the two.
Denorfia was on that aforementioned 2010 Padres team that fell two games shy of a division title. And he was a midseason acquisition last year on a Mariners team that fell one game short of a Wild Card spot. So while this isn't his first taste of meaningful September baseball, it's the first time he's on a club that is definitively postseason-bound. As with Castro, it's hard to say for certain that Denorfia (or Coghlan, for that matter) will appear in the Wild Card Game. But you'd have to imagine he'd get involved somehow if the Cubs advance.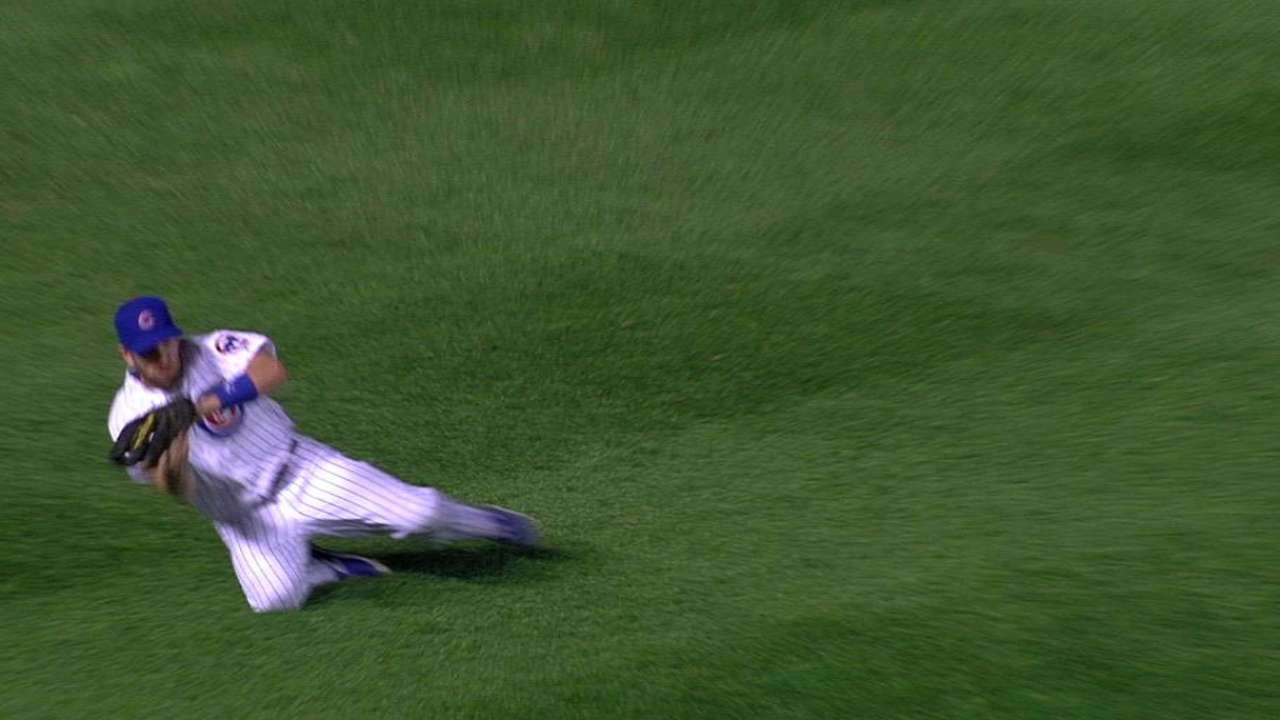 9. R.A. Dickey, Blue Jays, 238 starts
The two active pitchers who have made the most starts without appearing in the postseason are Aaron Harang (378), the workhorse right-hander who has bounced around with various organizations in recent years, and King Felix Hernandez (333), who is, without question, the pitcher we're most hopeful of finally seeing on the postseason stage one day.
Then there's Dickey. He's third on that list, having debuted way back in 2001 with Texas. Dickey did pitch out of the bullpen for the 2009 Twins team that won the AL Central, but he was designated for assignment in August of that year (this was before he mastered the whimsical art of the knuckleball). And of course, he was a member of that highly touted 2013 Blue Jays team that fell flat.
Dickey has a 2.98 ERA in the second half but is not necessarily a lock for the Blue Jays' postseason rotation. If he were to get a start in the postseason, he'd be the first knuckleballer to do so since Tim Wakefield of the Red Sox in 2008.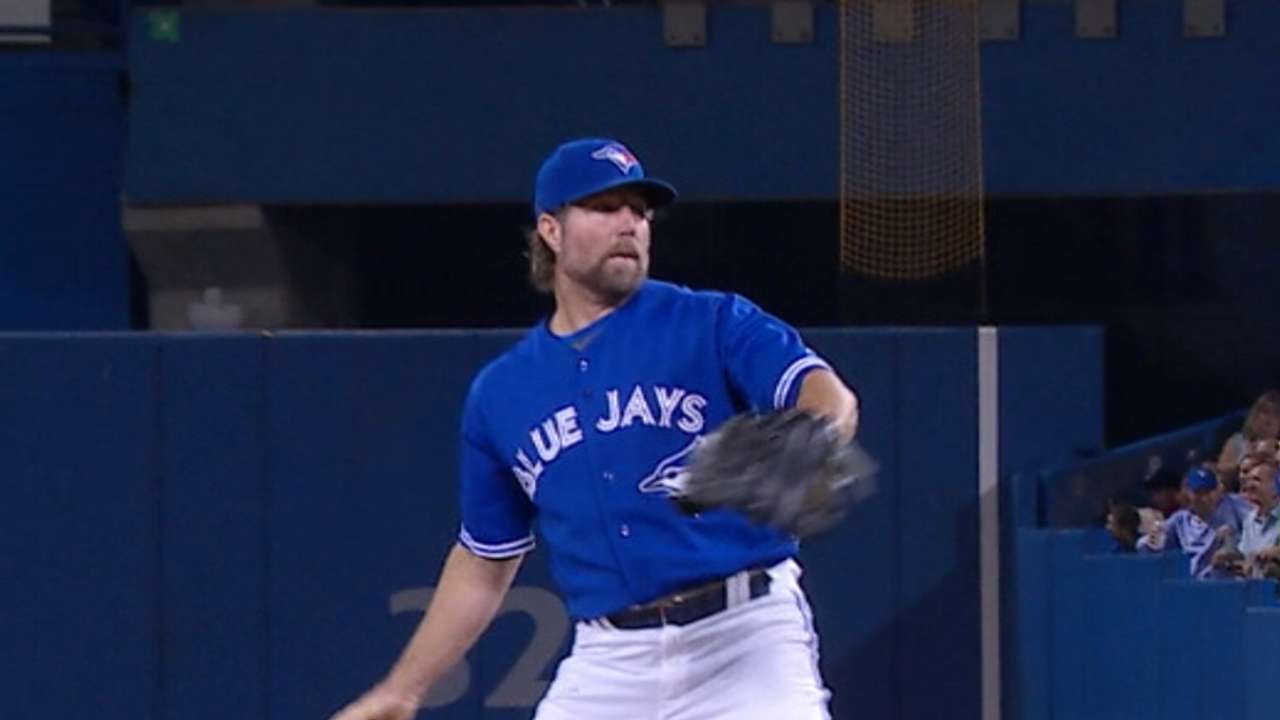 10. Mike Pelfrey, Twins, 211 starts
The Twins keep hanging around in the AL Wild Card race, and Big Pelf ranks sixth among active pitchers in games started without a postseason appearance. He's had a nice comeback season, on the whole, though he does have a 7.23 ERA over his past five starts, entering Friday. Obviously a lot has to happen here -- the Twins not only have to reach the Wild Card Game presented by Budweiser but advance (likely against a Yankees team they've notoriously struggled to beat over the years), and then Pelfrey has to be included in the postseason rotation plans. So there are a lot of tall orders there, even for a guy who stands 6-foot-7.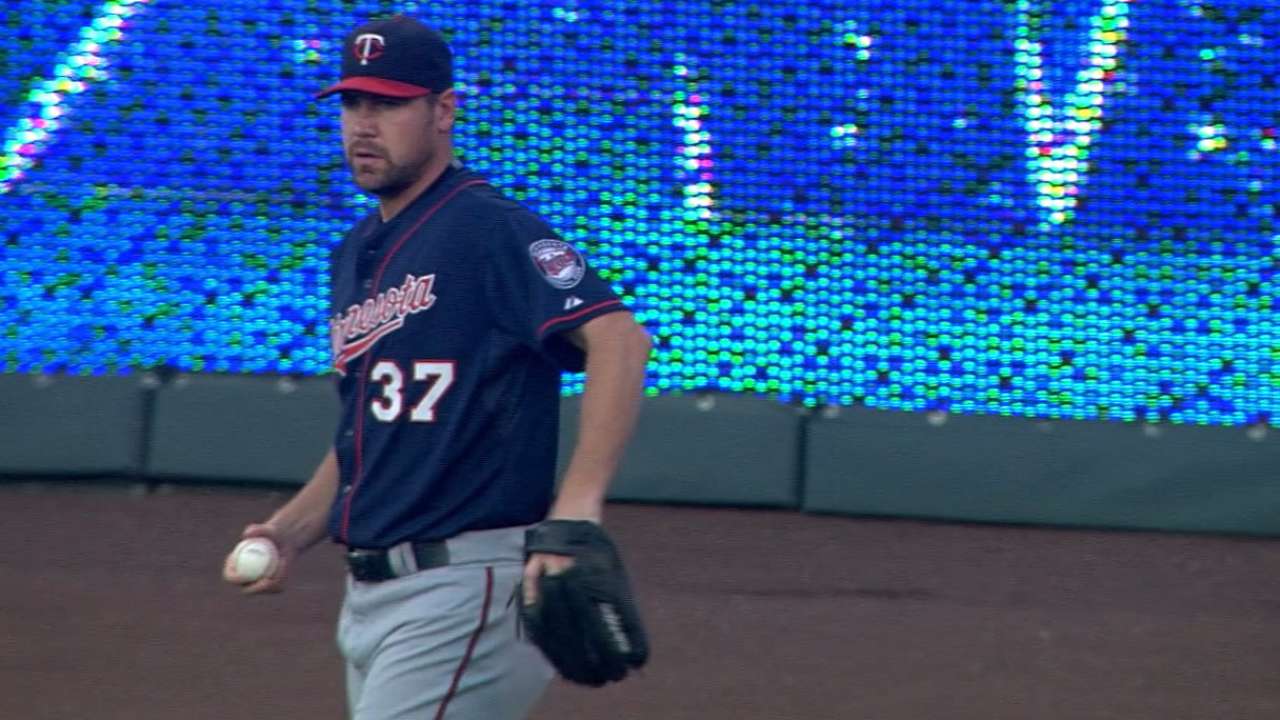 11. Jon Niese, Mets, 177 starts
Niese, 28, is seventh on the aforementioned pitchers list. His postseason role with the Mets is also uncertain, what with Matt Harvey, Jacob deGrom and Noah Syndergaard all guaranteed rotation spots and Steven Matz and Bartolo Colon in the mix for the fourth slot. At the very least, Niese kept himself in the conversation with the six shutout innings he tossed against the Braves earlier this week.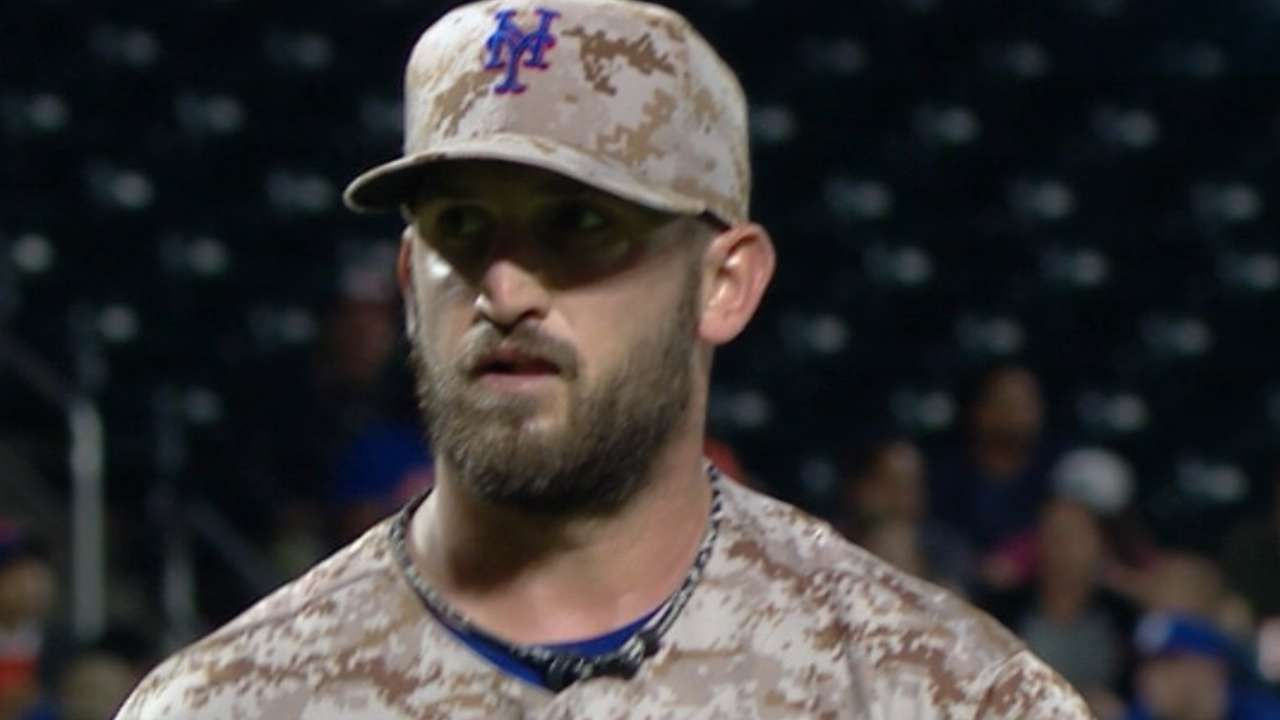 12. Tony Sipp, Astros, 416 relief appearances
The left-handed Sipp is an underrated element of the Astros' rise up the standings this season, with a 2.16 ERA and career-best 187 ERA+ through 56 appearances. The only reliever in baseball with more appearances than Sipp without a postseason appearance is Casey Janssen of the Nationals. The Astros still have their work cut out for them if they're going to claim a spot, but it would be nice to see Sipp get a taste of the postseason.
Anthony Castrovince is a reporter for MLB.com. Read his columns and follow him on Twitter at @Castrovince. This story was not subject to the approval of Major League Baseball or its clubs.