InTENse: KC clincher cranks up final-10 frenzy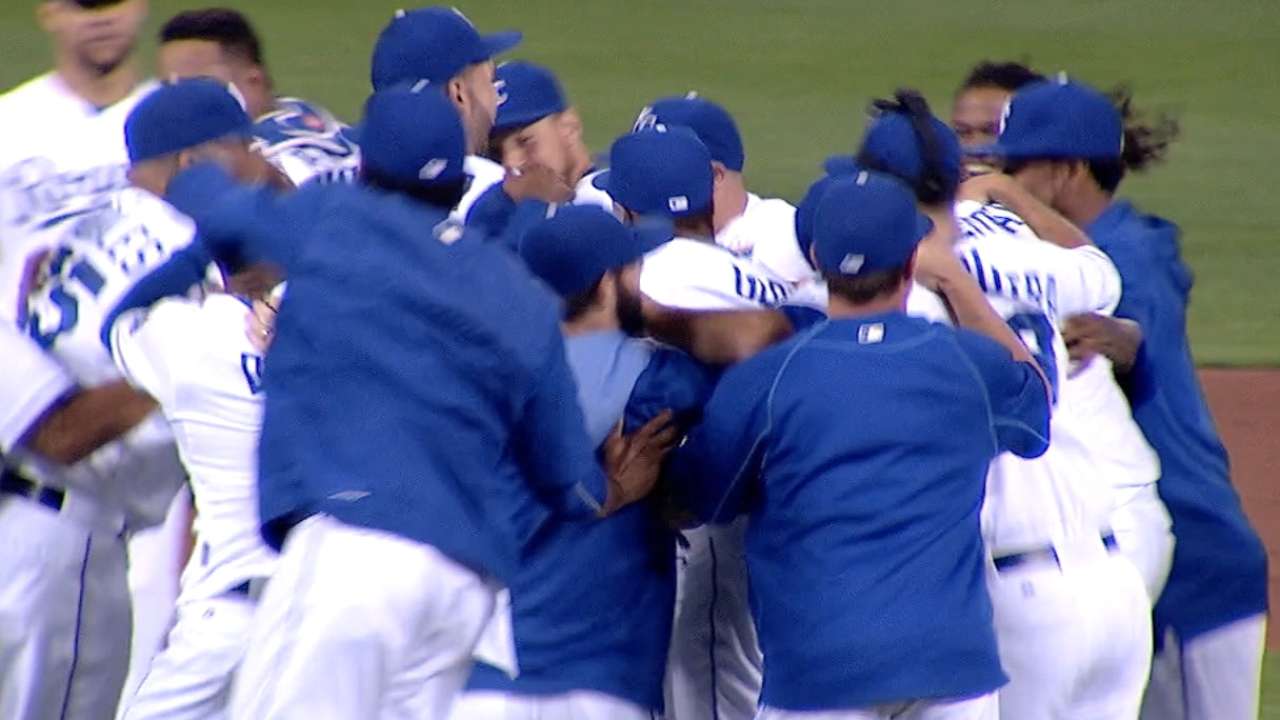 Ten days remain. Ten days to determine 10 postseason teams, all playing out -- as summer turns to fall -- in ballparks across the Majors, on flat screens and on smartphones around the world.
It's time to get into playoff shape as teams, players and, yes, fans push forward into the postseason. This isn't the end of the line; it's the start of baseball's most exhilarating stretch. So get MLB.TV -- now just $3.99 through the end of the season -- on your screen. Fire up the At Bat App. Set MLB Network as your favorite channel.
Watch your team. Pay attention to your rivals. Familiarize yourself with the players and storylines that will define October. We're here to help. Here are 10 reasons to tune in to the final 10 days and nights of regular-season baseball in 2015.
1. Because it ain't over
Entering today's slate of games, here is the complete list of teams to officially clinch a division title: the Kansas City Royals. That's it. There's a lot left to be determined -- especially in the American League -- with not much time to do it.
Only one team has been mathematically eliminated in the AL (the A's). Five teams are within five games of the second AL Wild Card spot. Think that's too big a mountain to climb? Think again.
The 2012 A's were five games back with 10 to play, and they won their division. The 2007 Rockies were 4 1/2 games out of a Wild Card spot, and they wound up winning the pennant.
It's only 10 days, but that may be more time than you think.
"We've got our work cut out for us," said manager Terry Francona, whose Indians are four games out of a playoff spot. "But at least we get to keep playing."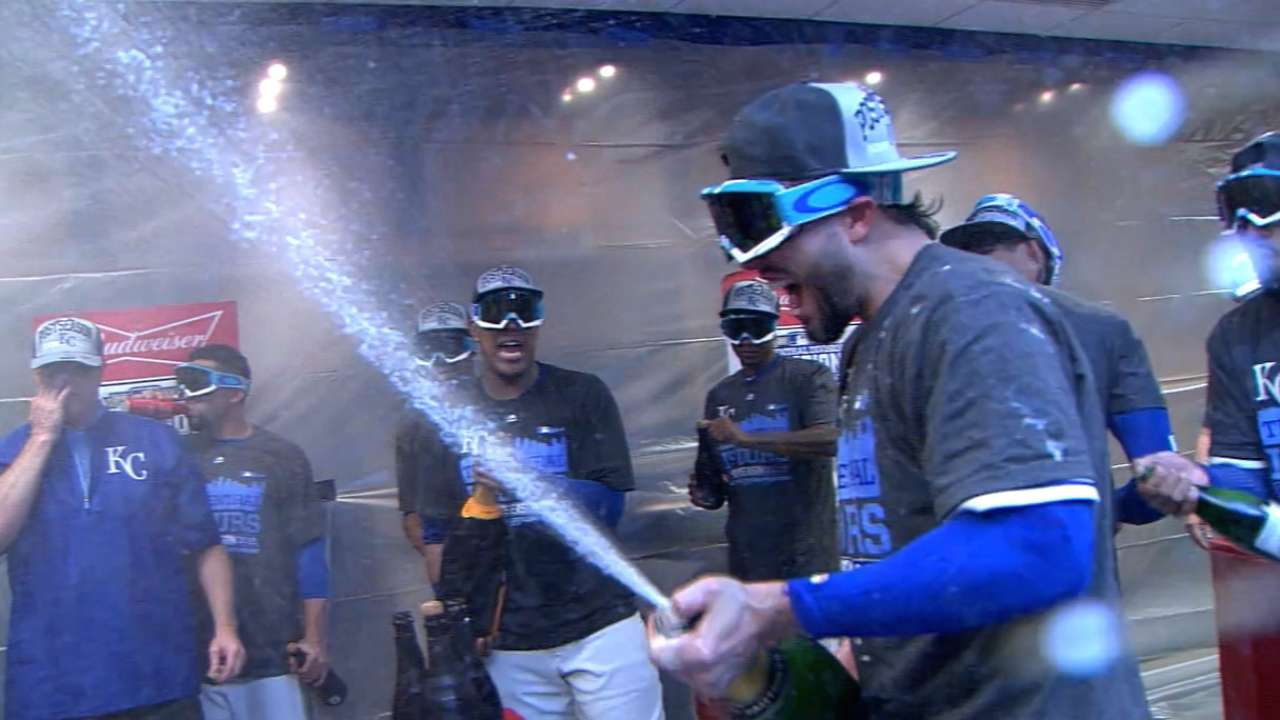 2. Texas-sized showdown
For much of the season, it appeared as if the Astros were going to cruise into late September in the AL West driver's seat. But then came the Rangers, sliding past Houston to take a 3 1/2-game lead heading into a critical weekend series against their in-state rival.
The Astros have a chance to claw back into the mix at Minute Maid Park, or the Rangers could push them further down the standings.
"We have the same mindset -- take care of business one day at a time and play our style of baseball," Texas first baseman Mitch Moreland said. "We still have 10 games to go, so we still have business to take care of."
3. Wild, Wild, Wild, Wild Card
You know it's a tight race when we're not ruling out the possibility of a four-way tie. But that's still on the table in the AL Wild Card race. Yes, it's going to be a mad scramble to the finish line.
With a 4 1/2-game lead, the Yankees have a firm grip on the top AL Wild Card spot. Whom will they play on Oct. 6? Right now, it would be the Astros. But check back in 10 days. It could be the Angels, Twins, Orioles, Indians or perhaps even the Rays -- all sitting within five games of the Astros.
"You punch back. Our guys have been punching back," Orioles manager Buck Showalter said. "They're refusing to give in, still trying to get to our goal that we started in Sarasota a long time ago."
4. Oh, Canada
Led by Trade Deadline acquisition David Price and a power-hitting lineup, the Blue Jays are poised to return to the postseason for the first time since winning the 1993 World Series.
By doing so, Toronto would snap the longest active postseason drought in the Majors.
5. An Amazin' run
The Mets have a chance to turn the late-season collapses of 2007 and '08 into distant memories. Powered by Yoenis Cespedes, David Wright and a rotation full of young aces, the Mets are only a few wins away from pushing aside the Nationals to claim their first National League East title since 2006.
"It's fun," Mets second baseman Daniel Murphy said. "That's the easiest way to describe it. You don't need a lot of adjectives: It's fun. This is a great group of guys and we're having a whole lot of fun right now."
6. Three-headed Cy Young race
Zack Greinke, Clayton Kershaw or Jake Arrieta? It seems like there is no wrong choice in the NL Cy Young Award race, but they can try to create some separation in voters' minds in the final days of the regular season.
With 281 strikeouts, Kershaw has a shot at 300. Greinke, his Dodgers teammate, can try to lower his historic 1.65 ERA. Arrieta, meanwhile, was the Majors' first 20-game winner and the first to do so for the Cubs since 2001.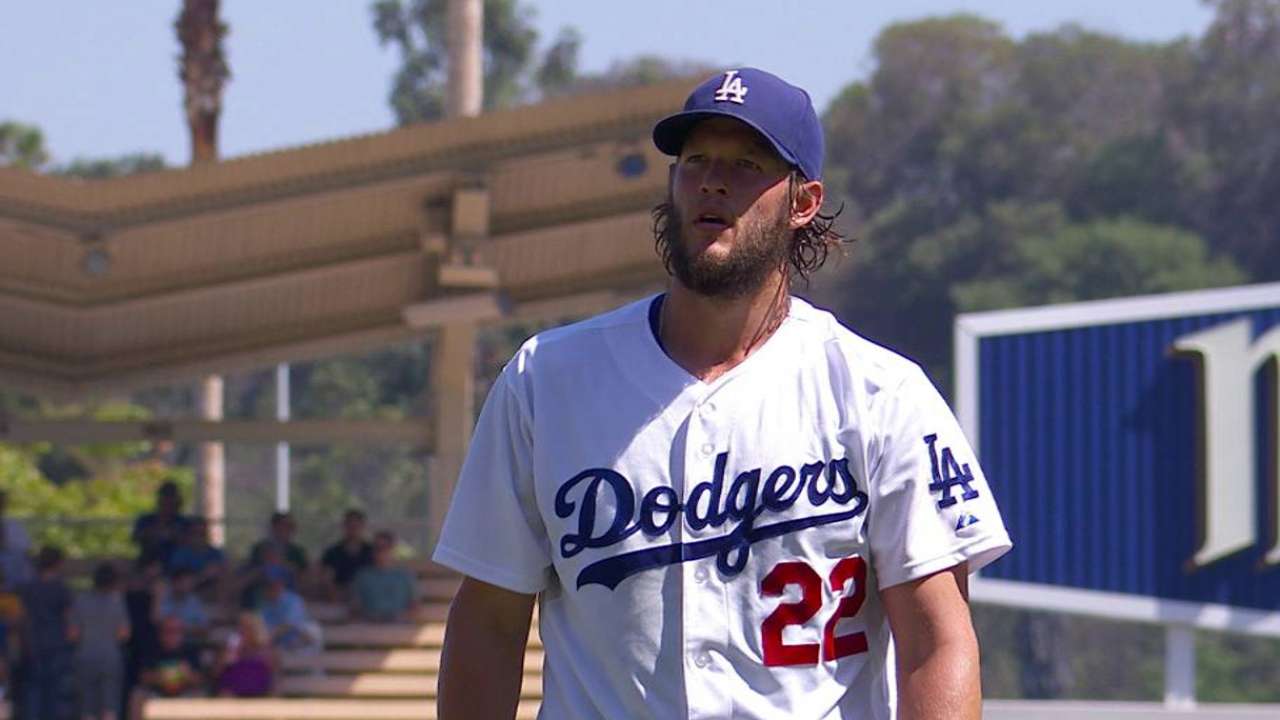 7. Trout vs. Donaldson
That's not the only tight race entering the final stretch. Try picking the AL MVP. Is it Angels center fielder Mike Trout, who has hit 40 homers while leading the league with a .984 OPS and 8.5 WAR?
Or is it Blue Jays third baseman Josh Donaldson, who has driven in a MLB-leading 120 runs while narrowly trailing Trout with 8.4 WAR?
This MVP race for the ages might come down to the wire.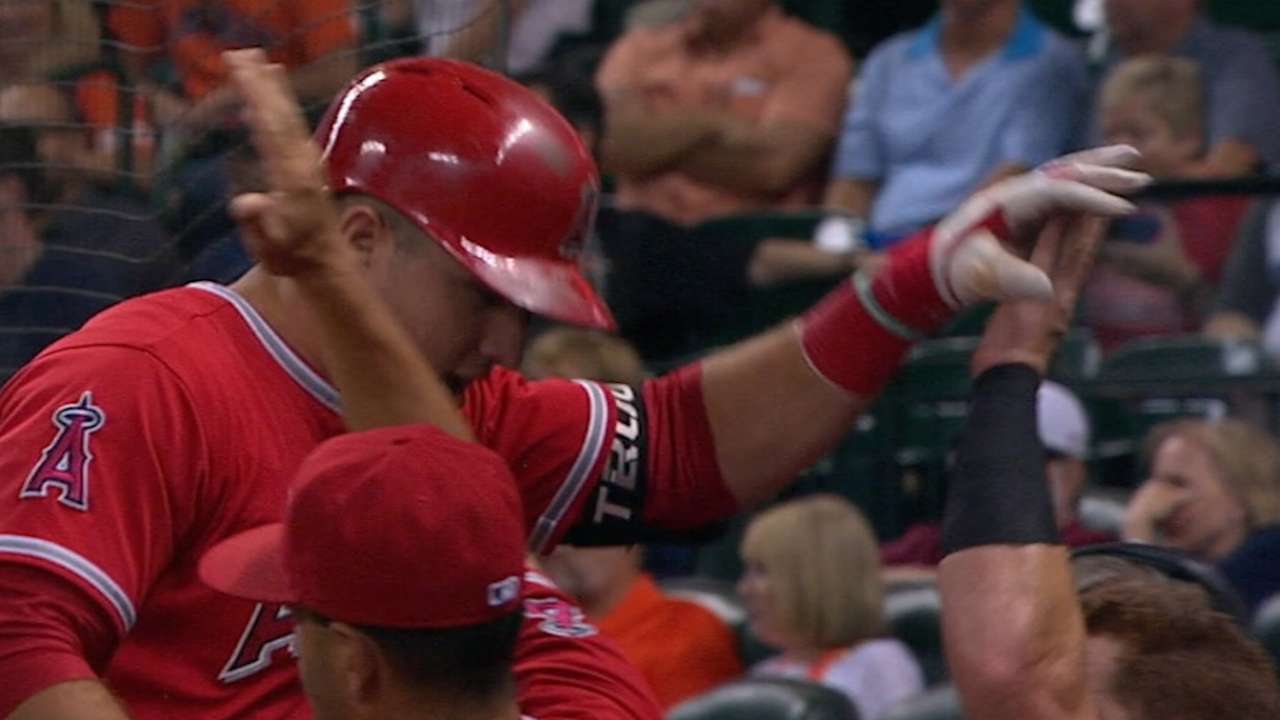 8. Southpaw showdown
The AL Cy Young Award could come down to a pair of lefty starters: Price and Astros southpaw Dallas Keuchel, both still trying to pitch their teams into the postseason.
Price is aiming to lock down his second AL ERA title -- his first came during his 2012 Cy Young campaign with the Rays -- while Keuchel (14-0 at Minute Maid Park this season) will try to finish off a perfect season at home Sunday against the Rangers.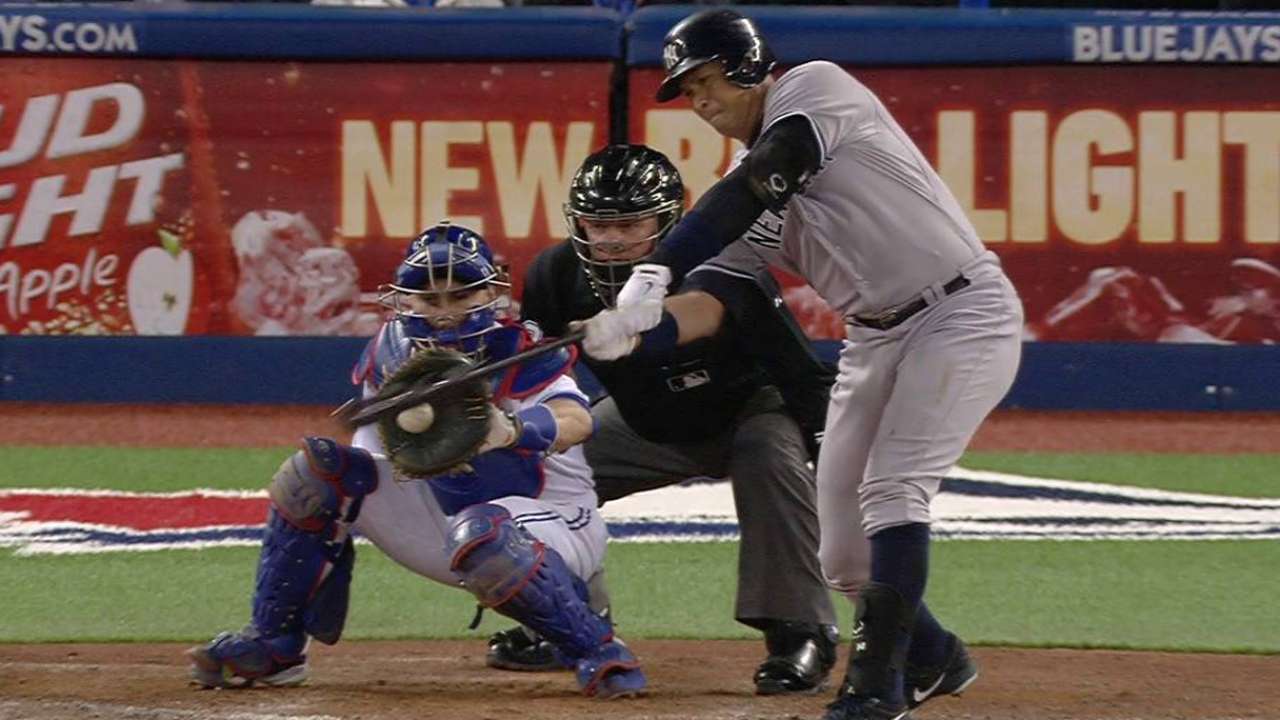 9. Ready at Wrigley
The Cubs haven't hosted a postseason game at Wrigley Field since 2008. But expect a playoff atmosphere this weekend, when they host the Pirates with a shot to chip away at the Pirates' 3 1/2-game lead in the NL Wild Card race.
If the Cubs can at least pull even with the Pirates in the standings, they'll host the NL Wild Card Game presented by Budweiser on Oct. 7.
10. The Central reigns supreme
If you're truly supposed to save the best for last, then this is where the NL Central belongs. The Cardinals, Pirates and Cubs own the NL's top three records.
Having already punched its postseason ticket, St. Louis has a chance to secure the Majors' first 100-win season since the 2011 Phillies. But the Cardinals must also hold off the Pirates, who would like to avoid a third straight Wild Card Game.
But even after clinching a playoff spot Wednesday, the Bucs must also check their rearview mirror to keep an eye on the Cubs.
• NL Central tiebreaker possibilities
There are only 10 days left, so don't blink. With all the different ways to follow the action -- smartphone, ballpark, wherever -- you won't want to miss any of the big swings as we count down to the postseason ... in ... 10 ... 9 ... You get the idea. This will be a blast.
Adam Berry is a reporter for MLB.com. Follow him on Twitter at @adamdberry. This story was not subject to the approval of Major League Baseball or its clubs.