Indians' bats erupt early in critical win
Looking up at four clubs in WC race, Tribe backs Anderson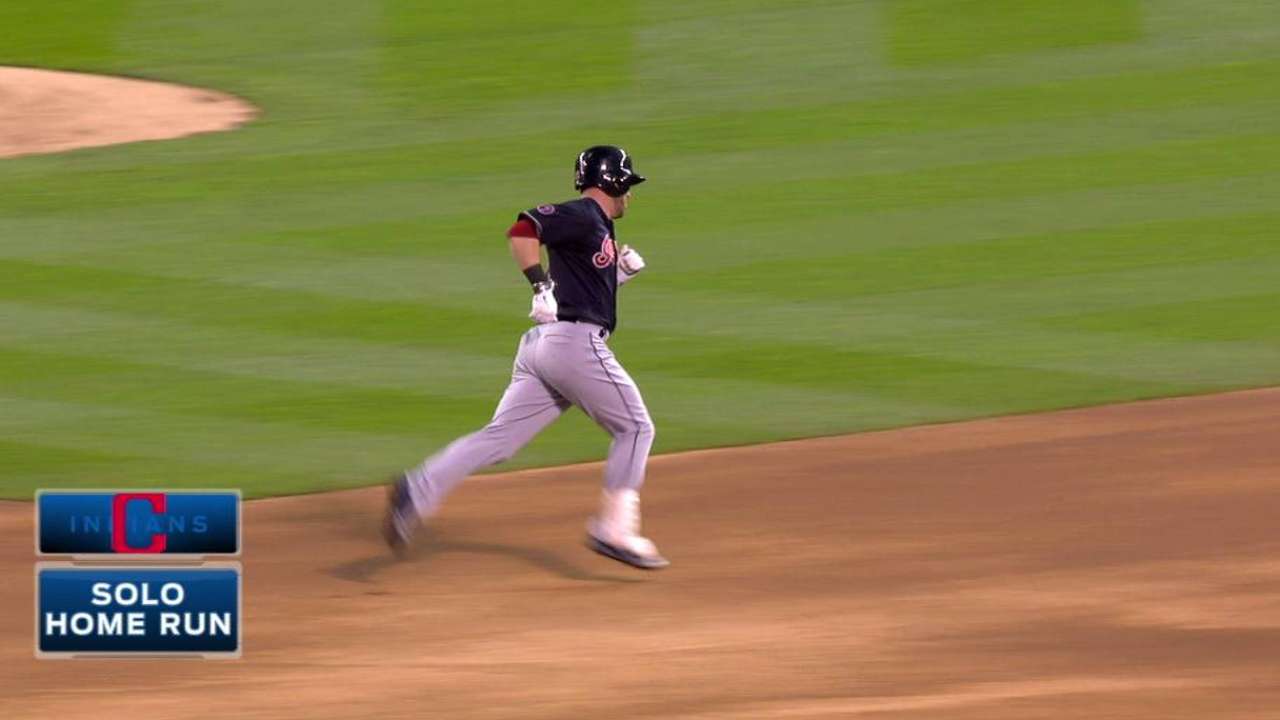 MINNEAPOLIS -- The Indians managed just 12 hits and three runs in 18 innings in the first two games against the Twins -- both losses. For the Tribe to stay alive in the American League Wild Card chase, that wasn't going to cut it.
On Thursday, Cleveland's offense was better from the get-go. Jason Kipnis homered on the third pitch of the game, giving the Indians an instant lead -- their first of the series and one they wouldn't relinquish in a 6-3 victory.
With just 10 games left, the Indians sit four games behind the Astros for the second AL Wild Card. They have to pass the Twins, Angels and Orioles to grab the final spot, meaning they must play at a fairly high clip and rely on some help.
"When Kip got his leadoff home run, it felt good just to be able to be on the scoreboard first and then we kind of stayed after them a bit, which was good," manager Terry Francona said.
The home run gave the Indians a jolt. After all, the Indians didn't score until they had two outs in the ninth in Wednesday's loss. They piled on in the first with a two-out, two-run Lonnie Chisenhall single. In the third, they began with four straight hits. The third hit -- a three-run home run from Carlos Santana -- essentially put the game out of reach.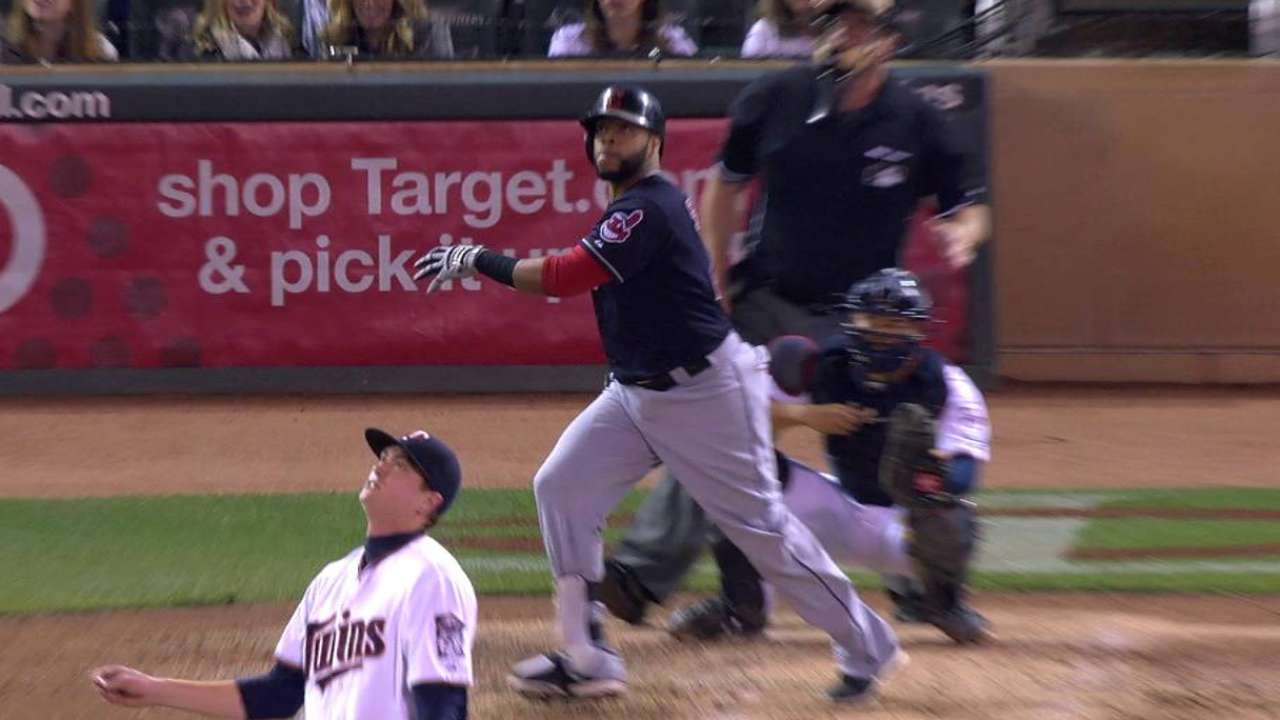 That type of offensive support, in turn, gave starter Cody Anderson some breathing room.
"Any time you can score first and then score next, it's a good formula," Francona said. "It's a lot harder [to do] than it is to say it, but it works."
Anderson did give up a solo home run to Torii Hunter, but because of the offensive run support behind him, it didn't make much of a dent. Santana's homer, which helped seal the win, was his second in as many games. Francona said that when Santana gets hot, he can help put the team on his shoulders for four or five days.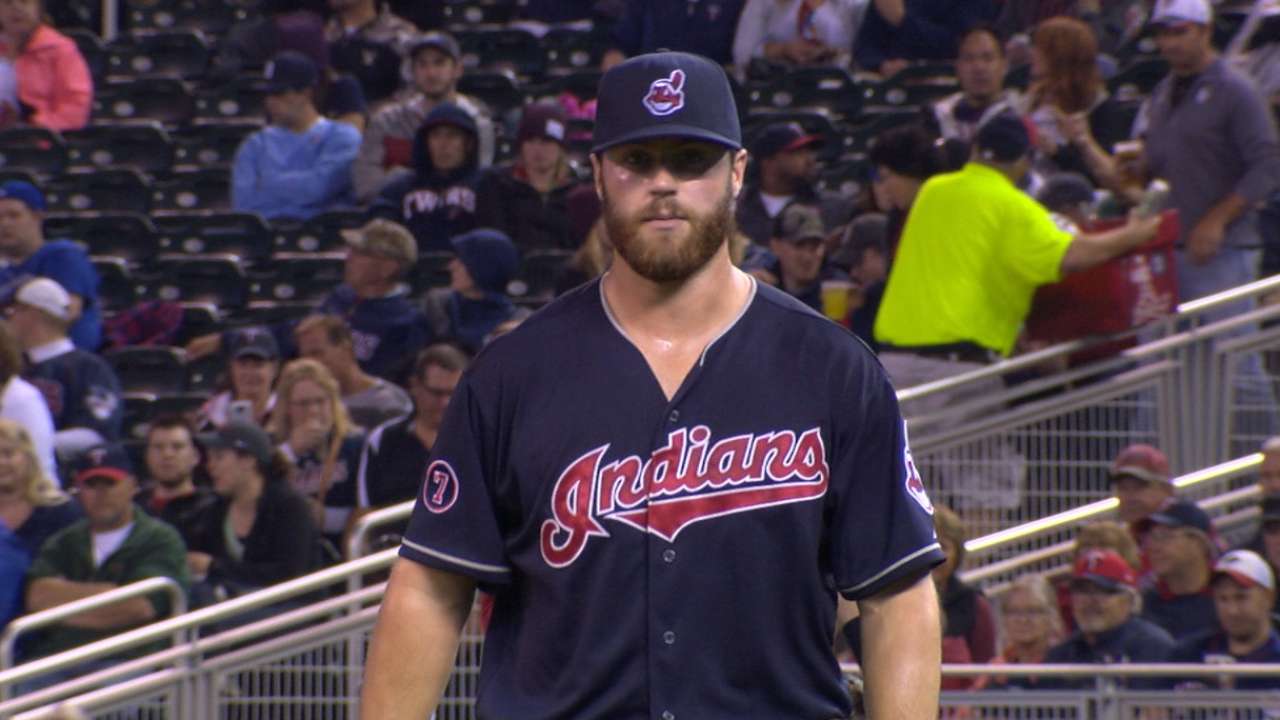 "We're trying to win as many games as we can," Chisenhall said. "That hasn't changed from Day 1. You're trying to win every game no matter what the circumstance. I know we've got a chance and that's something to play for."
A loss Thursday would have pushed the Indians five games back of the Astros and would have essentially put a dagger in their season.
"Our goal is to win today and we did, so, good," Francona said. "Now we get to move on and we've got our work cut out for us, but at least we get to keep playing."
Betsy Helfandis an associate reporter for MLB.com. This story was not subject to the approval of Major League Baseball or its clubs.