Youngest fan ever? Baby boy born at Petco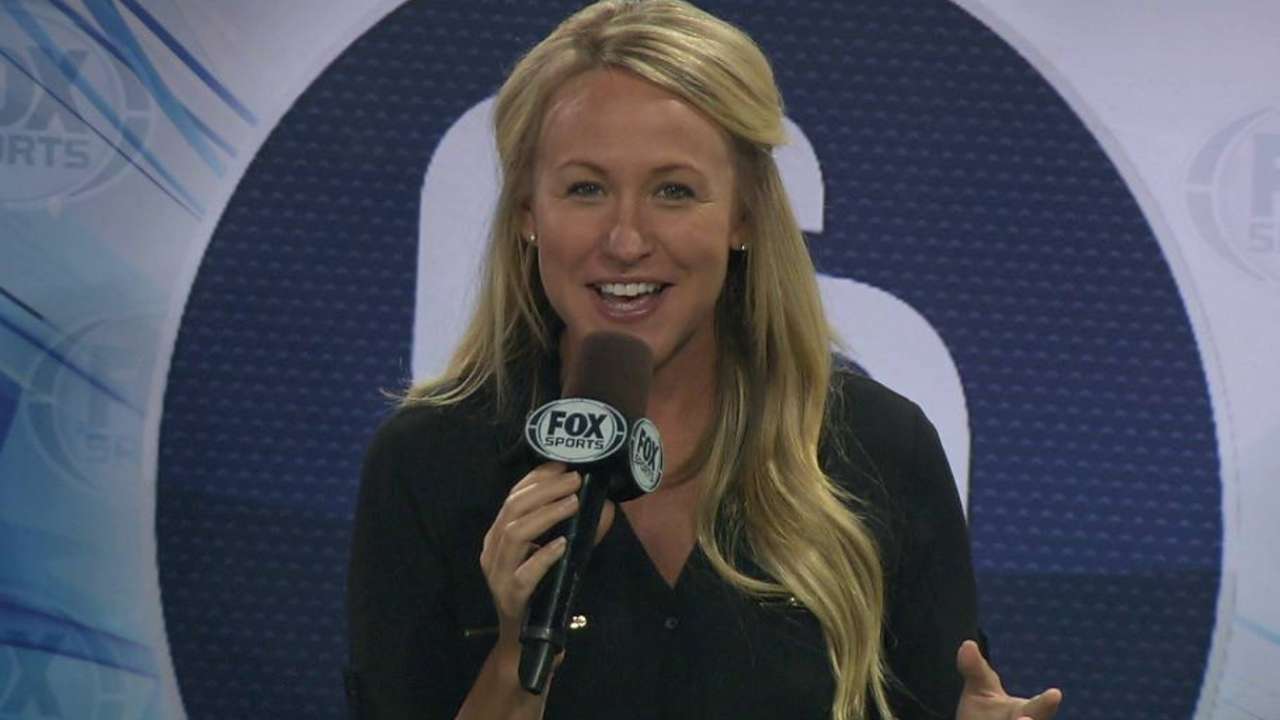 SAN DIEGO -- There was a notable first for the Padres on Thursday at Petco Park.
No, the franchise -- which was born in 1969 -- is still awaiting the team's first no-hitter.
This was a different kind of birth, that of a baby boy -- the first baby born at the team's downtown ballpark, which opened in 2004.
We welcomed a baby boy to the world in Palm Court Plaza earlier this evening. First baby to be born at Petco Park!

— Petco Park (@PetcoPark) September 25, 2015
Right around the fourth inning of the Padres' 5-4 win over the Giants, a boy, Levi, was born near the team store, which is located outside of the Gaslamp Gate to the ballpark.
While this might well have been the first birth at Petco Park, coming in its 966th regular-season game, this was old hat for Donna Borowy, who delivered the baby.
Borowy, a registered nurse and also a midwife who has worked for the team since 1988, estimated that she has delivered "three to four thousand" babies.
But none, she said, outside of a hospital. Not before Thursday.
"Usually, we transport zero and maybe six or seven people to the hospitals each game, depending on the crowd," Borowy said. "It can be seizures, heart attacks but mostly it's trip-and-falls and little boo-boos."
On Thursday, the lead EMT at Petco Park got a call just before 7 p.m. -- the game began at 6:10 p.m. -- in which a female was in labor. Borowy got into a cart and, along with two EMTs, drove to the spot just outside the team store.
"When I got there she was completely dilated and having to push," Borowy said of the female, who was at 39 weeks. "She was perfectly calm. She said, 'I'm having my baby, can I make it to the hospital.'"
That was never going to happen, though. Within five minutes, Levi was born. The Padres were not releasing the name or hometown of the mother.
"We had a nice view of the palms," Borowy said, smiling.
Borowy said that from the time she and the EMTs arrived, including the birth and when the ambulance left, the entire event took about 20 minutes.
Borowy was quick to thank her team, especially her EMTs, and the security at the ballpark which helped secure the area for the new mom.
Less than two hours after the birth, Borowy's head was still spinning. And she was still smiling.
"This is the youngest Petco fan we'll ever have," Borowy said.
Corey Brock is a reporter for MLB.com. Keep track of @FollowThePadres on Twitter and listen to his podcast. This story was not subject to the approval of Major League Baseball or its clubs.