Resilient Twins head out on crucial trip
Minnesota drops series finale, but remains firmly in hunt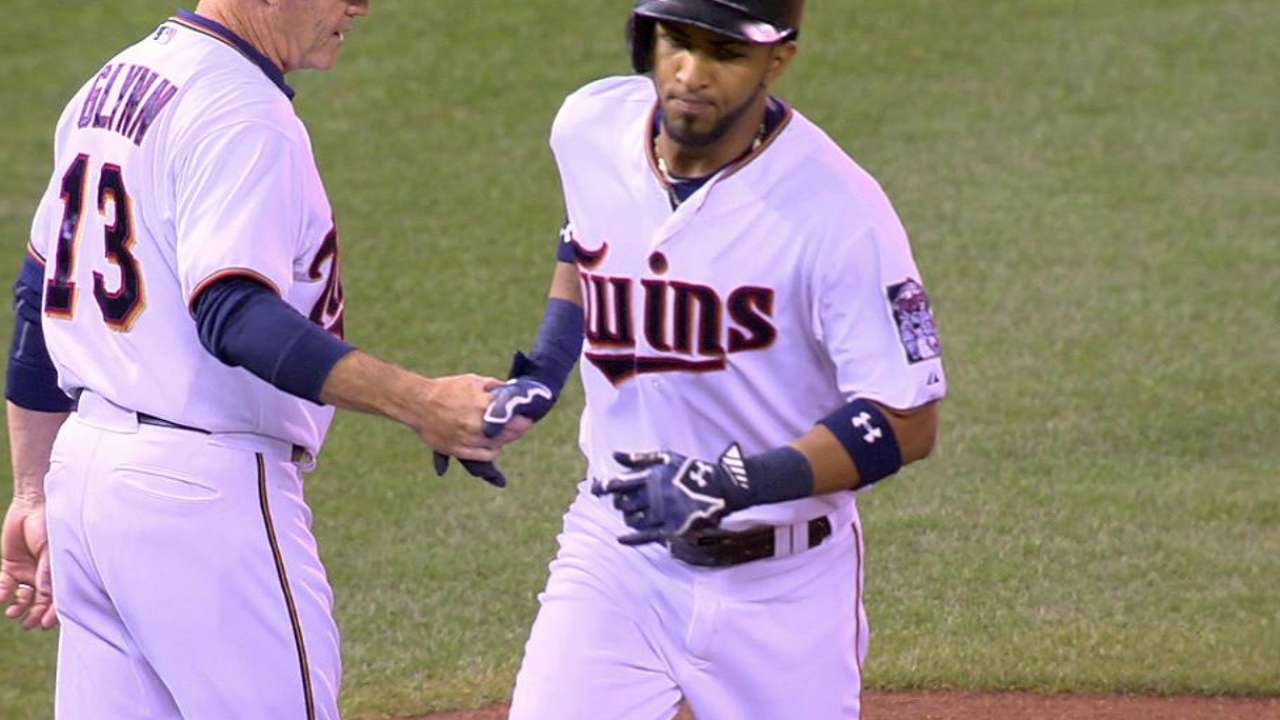 MINNEAPOLIS -- After losing five straight games at home for the first time all season, the Twins bounced back to win three straight games with a chance to finish a three-game sweep of the Indians on Thursday night.
But their 10-game homestand ended on a sour note with a 6-3 loss at Target Field. The Twins went 4-6 on their homestand and head on a crucial seven-game road trip through Detroit and Cleveland trailing the Astros by 1 1/2 games for the second American League Wild Card spot.
The Twins won the series against the Indians, but lost out an opportunity to gain ground after a rough start from Kyle Gibson, who lasted as season-low 2 2/3 innings, allowing six runs, including two homers.
"I think series [wins] are still important, but I've always tried to get greedy when the opportunity presents itself," Twins manager Paul Molitor said. "I don't know if you call it a missed opportunity not winning today because other teams weren't playing. But we've backtracked a little bit in the past and found ways to regroup. We're getting down to it, and it's still fun."
As Molitor noted, the Twins have shown resiliency all season, as they've been able to put an end to cold streaks. They won three of four heading into their road trip and are hoping that momentum will carry despite their loss in the series finale.
"You'd like to win every game this time this year, but you try to step back and look at things," Twins veteran first baseman Joe Mauer said. "We won the series, which is good. So we have to look forward and if we keep winning series and keep playing the way we've been playing, we'll be all right."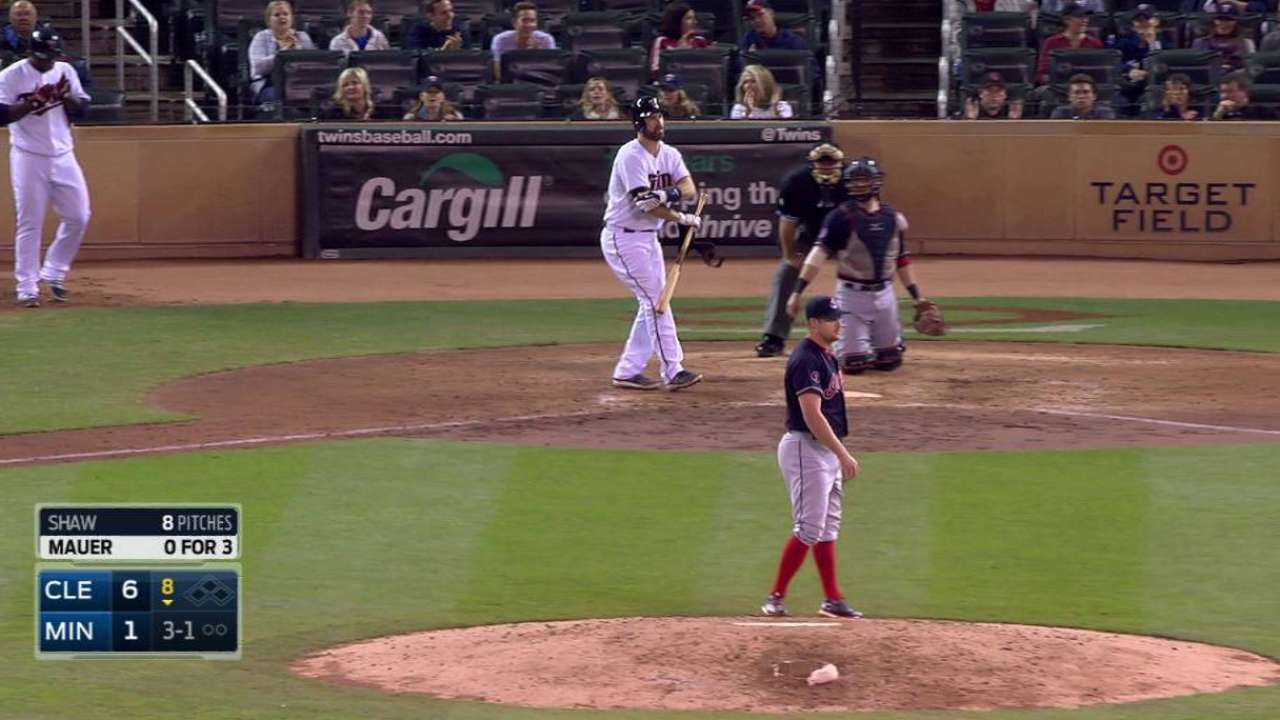 Gibson was more frustrated with himself as he entered with a 3.21 ERA in four September starts but couldn't keep it going, allowing three runs in both the first and third innings. But like Mauer, Gibson said he's confident the Twins will rebound.
"I think we're a team that tries to forget losses and move on," Gibson said. "We have a team that bounces back and is resilient so we'll look to do that in Detroit. We'll try to move on and not let it fester too much and spoil the next game."
Gibson added the Twins are trying not to put too much pressure on themselves with 10 games left. They have three games in Detroit, four in Cleveland and finish with three games against Kansas City at Target Field.
"I don't think we're going to put too much weight on the next game," Gibson said. "We've played Detroit and the division pretty well this year. But we have to take it one game at a time and not put too much pressure on ourselves. You can't try to make yourself play harder or anything like that. You just have to execute your game plan."
Rhett Bollinger is a reporter for MLB.com. Read his blog, Bollinger Beat, follow him on Twitter @RhettBollinger and listen to his podcast. This story was not subject to the approval of Major League Baseball or its clubs.