Matz showcases high upside against Reds
Mets lefty dominant at times while giving up three runs, 10 hits in 5 2/3 innings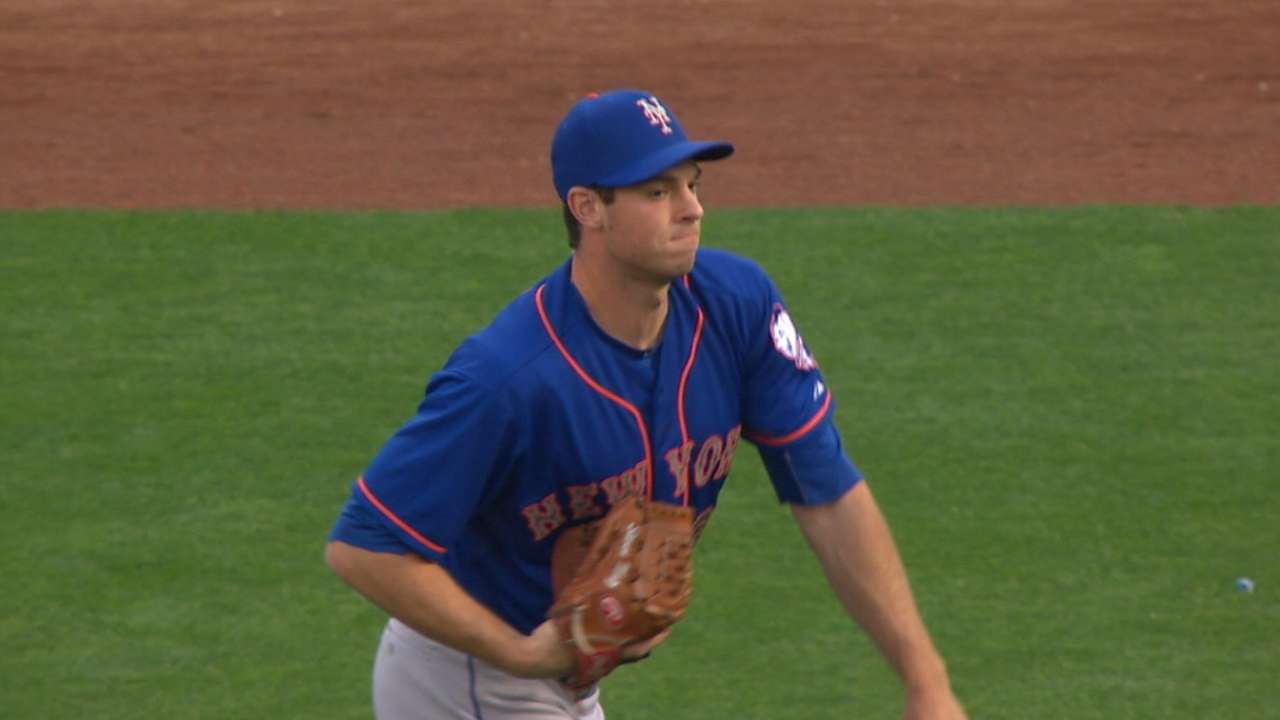 CINCINNATI -- Six starts into Steven Matz's big league career, the left-hander's learning curve is still plain to see. After giving up 10 hits and three runs -- not all his fault, but more on that later -- in a 6-4 win over the Reds on Thursday, Matz spoke about refining his curveball command. Manager Terry Collins talked about his desire to see more changeups from the rookie.
Yet on the whole, everyone agreed that those are mere quibbles. At times, Matz looked strong -- dominant, even. And although he remains relatively untested with October looming, the Mets trust in Matz's ability to continue improving.
"Every start you go out there, you want to try to get better each time," Matz said. "That's what I'm just going to try ... to continue to do."
Given Matz's physical tools -- it's rare to see a left-handed starter regularly reach the mid-90s with his fastball -- he possesses more margin for error than most others. Exhibit A unfolded in Cincinnati, where Matz was able to work around his 10 hits with relative ease, stranding six of them on base over the game's first five innings.
Matz walked no one, struck out eight and would have allowed only two runs if not for the sixth, when Eugenio Suarez rapped the Reds' only extra-base hit off him into center field. Two batters later, pinch-hitter Adam Duvall sent a chopper to third base, where it glanced off David Wright's glove. Ruled a hit, that gave the Reds their third run and stuck Matz with a no-decision.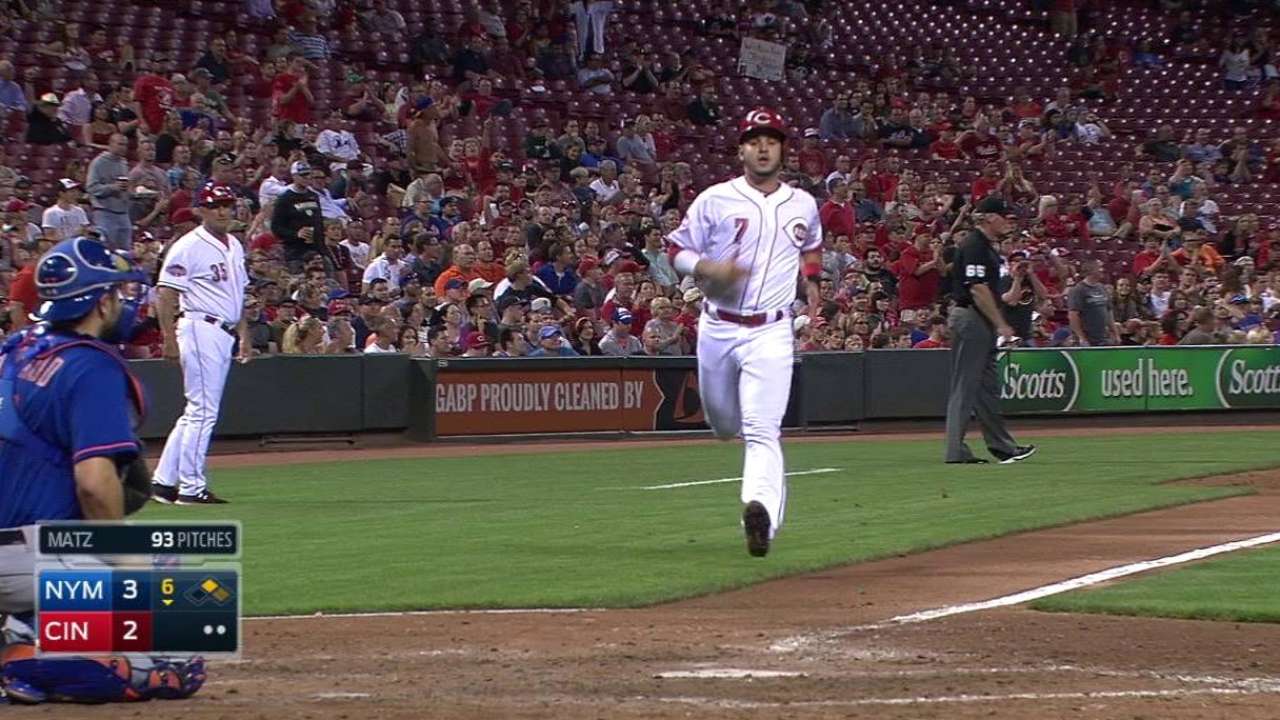 No one in the visiting clubhouse seemed to care an hour later, after the Mets rallied for a victory that moved them to the precipice of a National League East title, their magic number now at 3.
"It's a lot of fun playing in September, and going out there and competing to win games," Matz said. "We won the game today. It's pretty good."
If the Mets want to win more games in October, they will need Matz to continue developing along the way. Though there is still a chance Matz could end up in the bullpen, the starting quartet of he, Jacob deGrom, Matt Harvey and Noah Syndergaard will likely prove too tempting for the Mets to pass up. It's a risk; Matz has yet to prove his ability to pitch deep into games, and he will be as untested as any probable starter in this year's postseason.
But the Mets adore Matz's upside and feel he's close to reaching it.
"His stuff was better tonight than it was his last couple of starts," Collins said. The arm action on his curveball was much better, much faster. He threw some pretty good sliders."
"It's definitely the best I've felt with commanding everything, commanding the zone," Matz added. "It felt pretty good."
Anthony DiComo is a reporter for MLB.com. Follow him on Twitter @AnthonyDiComo and Facebook, and listen to his podcast. This story was not subject to the approval of Major League Baseball or its clubs.