Yankees honor O'Connell with moving tribute
Navy seaman, father of New York sports writer, club's honored military guest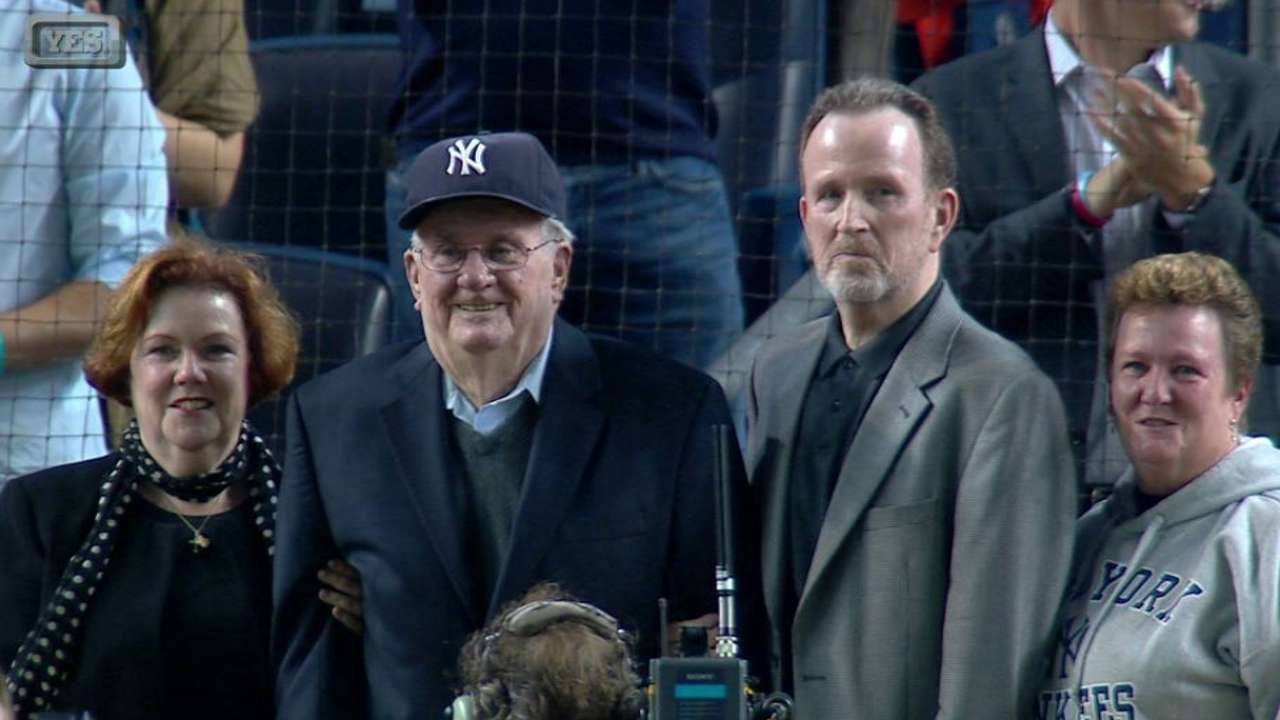 NEW YORK -- There was a part of Jack O'Connell that struggled to fight back the tears. He looked up to the large video board in center field, saw his father's face and immediately felt the rush of emotions.
O'Connell, a longtime baseball writer who has covered Major League Baseball for 35 years, stood by his father, John, who was recognized as the Yankees' honored military guest in the seventh inning of the Yanks' 3-2 win over the White Sox on Thursday night. John is a World War II veteran who served with the Navy in Okinawa and Hiroshima.
"It's hard to describe. I've been on the field for years -- I'm a sports writer, so I'm used to being on the field," Jack O'Connell said. "But, obviously, my sisters and my father have never been that close [to the field].
"I almost lost it at one point because I saw his face on the screen, and I said, 'Oh boy. It's quite a moment.'"
Jack O'Connell is the national secretary-treasurer of the Baseball Writers' Association of America. He covered the Mets for nine seasons and the Yanks for 11 for three New York newspapers.
But on Thursday, Jack was just a son -- proud to see his father being recognized for his service.
"He served on a ship called the Auburn -- the USS Auburn," O'Connell said. "In fact, he was on the ship that went to Okinawa at the time of the climb up the hill of Iwo Jima. They took back on his ship the photographer who took that famous picture. He gave to every seaman on the ship -- he gave them that picture. So he has an original photograph of the raising of the flag on Iwo Jima."
Jack said that when he was a child, his father didn't talk much about his experiences in World War II. His time in Hiroshima was a graphic episode he chose not to share in detail, and Jack quickly learned that his only mission was to make it back home safely.
• Yanks remember Berra in pregame ceremony
On Thursday, the Yankees also honored the late Yogi Berra, who also served in the Navy. And though Jack didn't initially know that Berra's passing would mean his father and Berra would be honored on the same night, he said the timing couldn't have been better.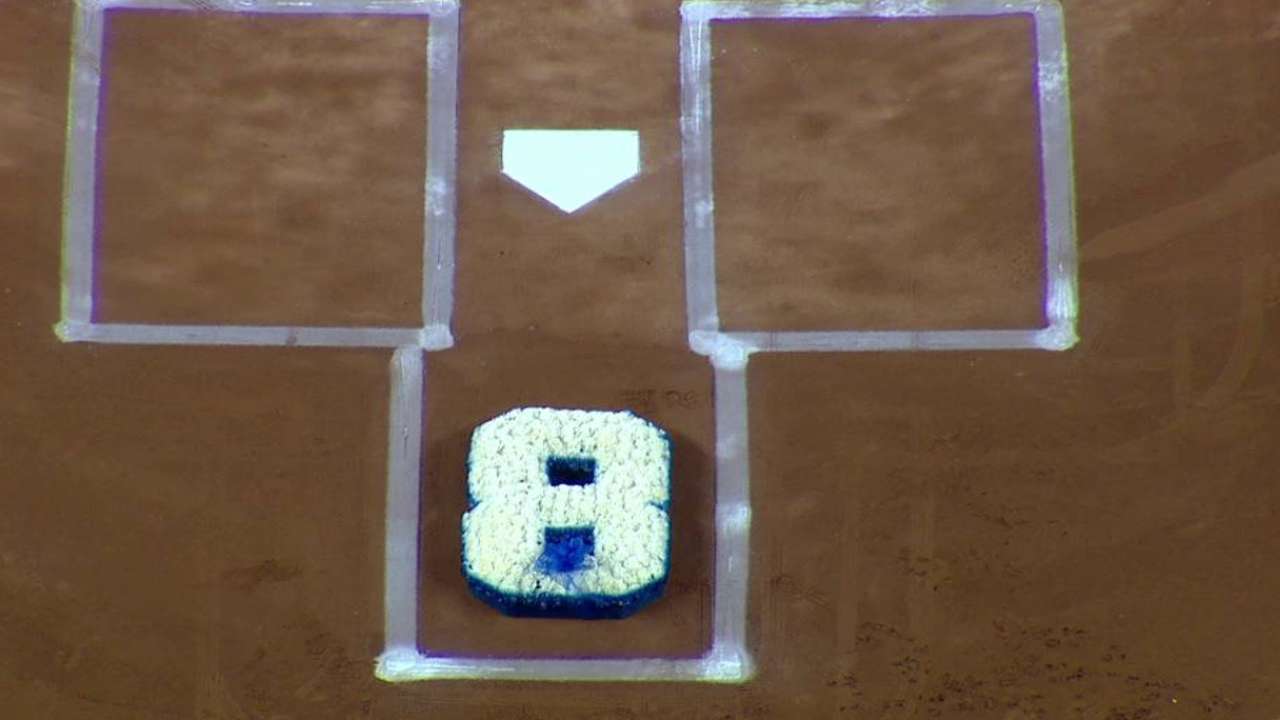 "I had a relationship with Yogi in his years as a manager. I covered him when he was a manager, I got to know him really well," Jack said. "[My family] knew it was a moving night for me, but ... they were both in the Navy, and I think they both had the same attitude: 'I want to do my job, and I want to get home.'
"It's a really special night for the family."
Grace Raynor is an associate reporter for MLB.com. This story was not subject to the approval of Major League Baseball or its clubs.