Miami glove story: Marlins' D steals show vs. Phils
Rojas' over-the-shoulder grab caps big night on defense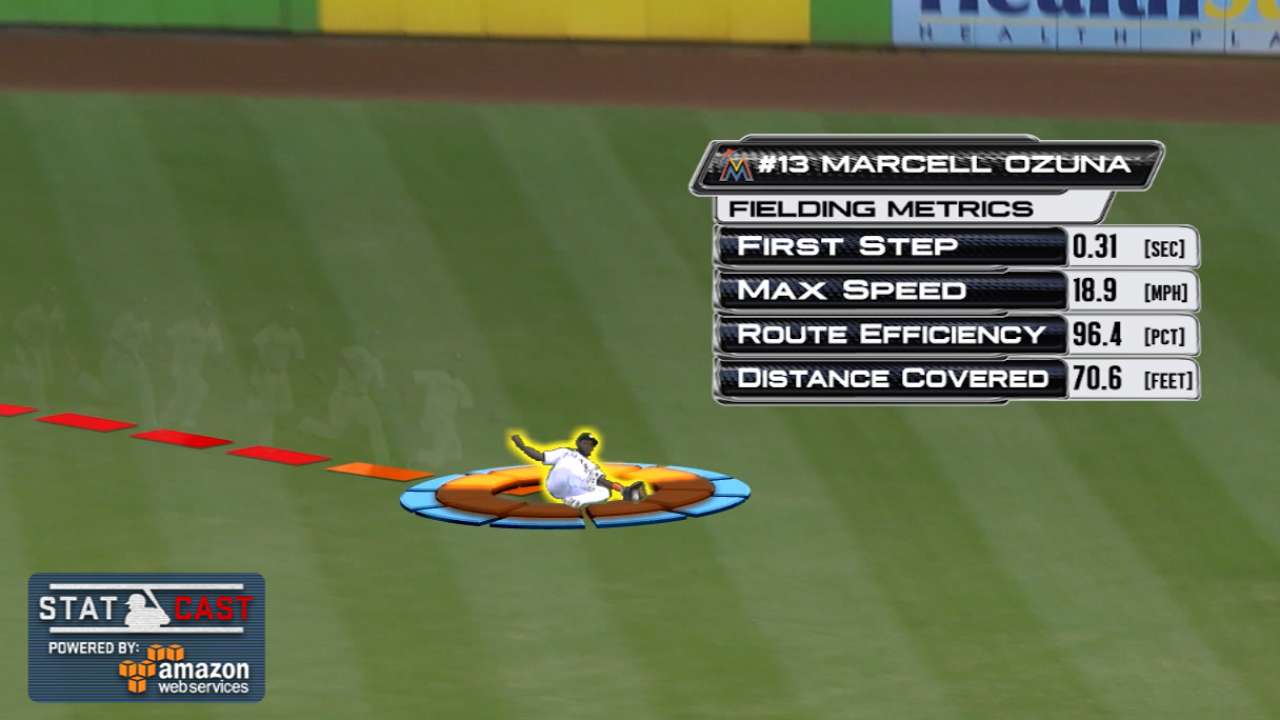 MIAMI -- Who needs hits when you play defense like that? From the first inning through the final out on Thursday night, the Marlins turned in one of their finest defensive efforts of the season.
Fittingly, it was a gem of a play by shortstop Miguel Rojas that capped Miami's 1-0 win over the Phillies at Marlins Park.
Rojas, who prevented a run in the first inning with a nice stop on Darin Ruf's sharp grounder, saved his best effort for last. With Miami's outfield playing a no-doubles defense, there was plenty of room in short left field. And Cody Asche nearly lofted a fly ball into that vacated space. But Rojas raced back and made an over-the-shoulder grab to seal the game and a series win.
"These guys were flashing leather all night," manager Dan Jennings said. "It's good to see. When you win a game, 1-0, you know that you've got to have quality pitching and tremendous defense. We had that."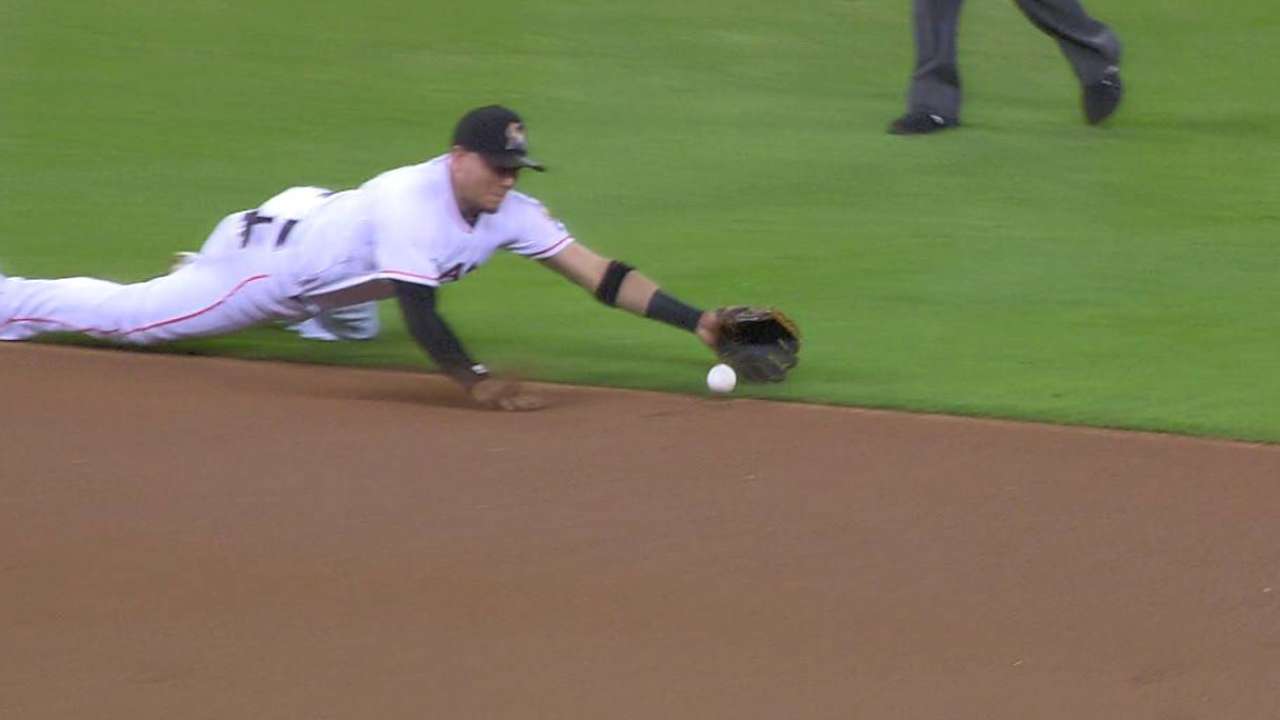 On the final out, Rojas joked that he was trying to one-up second baseman Dee Gordon, who made his own terrific over-the-shoulder catch in the 11th inning of Miami's 4-3 win on Wednesday night.
The grab on Asche's fly ball prevented the Phillies from tying it off A.J. Ramos, who hit Odubel Herrera with the first pitch he threw in the ninth.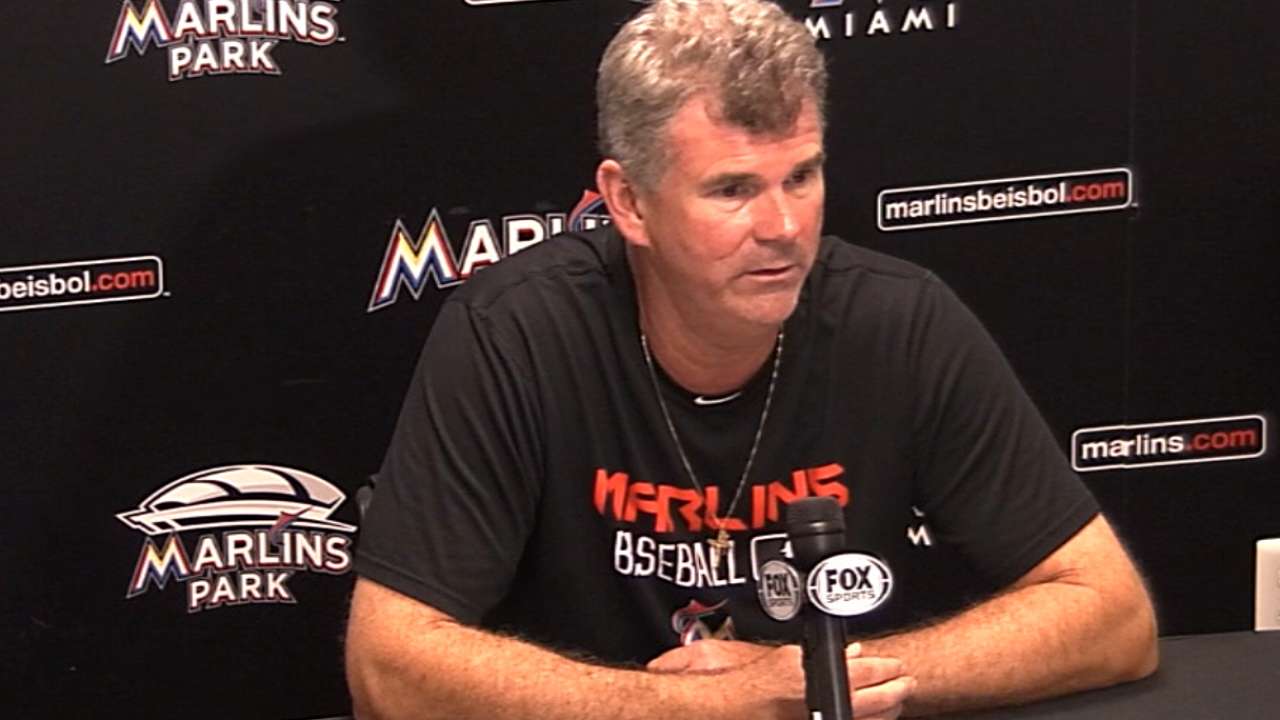 "In that situation, when the outfielders are playing no-doubles, you've got to be aware of that play," Rojas said. "For the over-the-shoulder, you've got to go because the outfielder is not going to be able to get the ball. I was running and I was trying to emulate Dee Gordon from last night.
"I started running as hard as a I can with my head down. Then I looked up, and I saw the ball start going to my left. I was trying to get my glove there, and fortunately, I got the ball."
In the first inning, with Freddy Galvis at second, Rojas went up the middle to get Ruf's grounder for the third out.
Along with Rojas, third baseman Derek Dietrich made two nice backhanded plays at third base.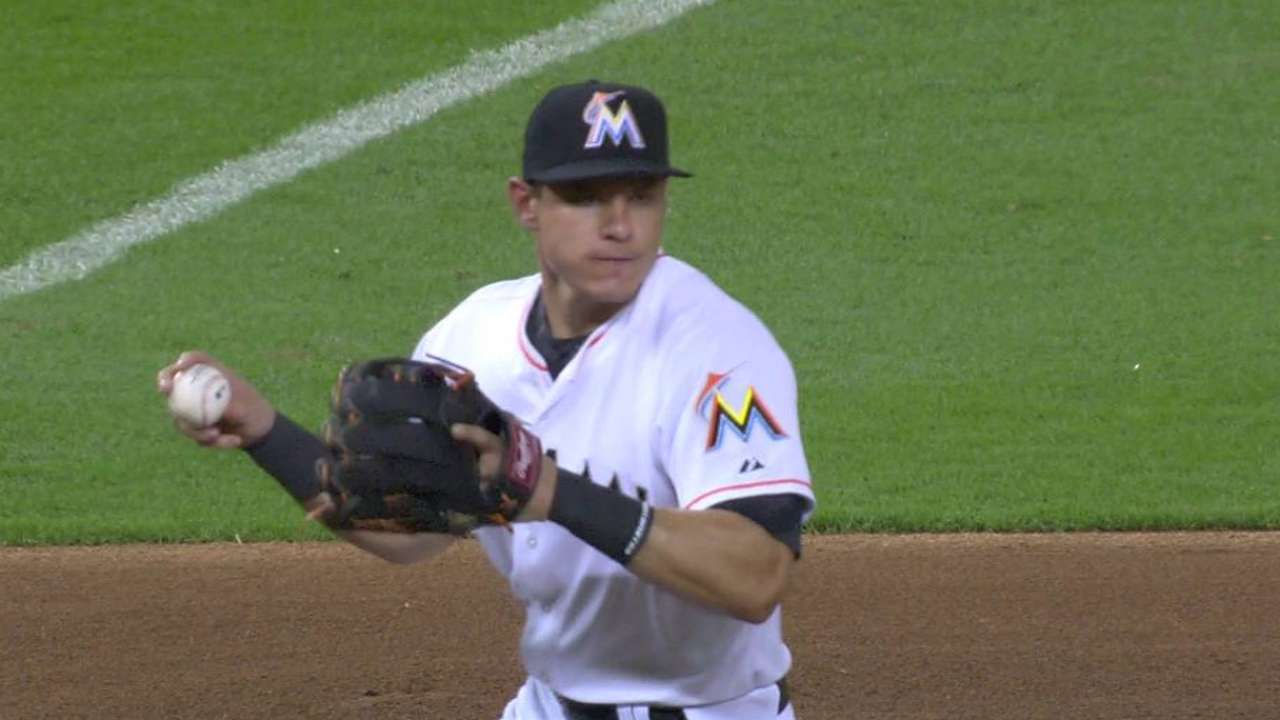 In the fourth inning, he robbed Ruf, and in the seventh inning he made a similar play on Cameron Rupp's hot smash.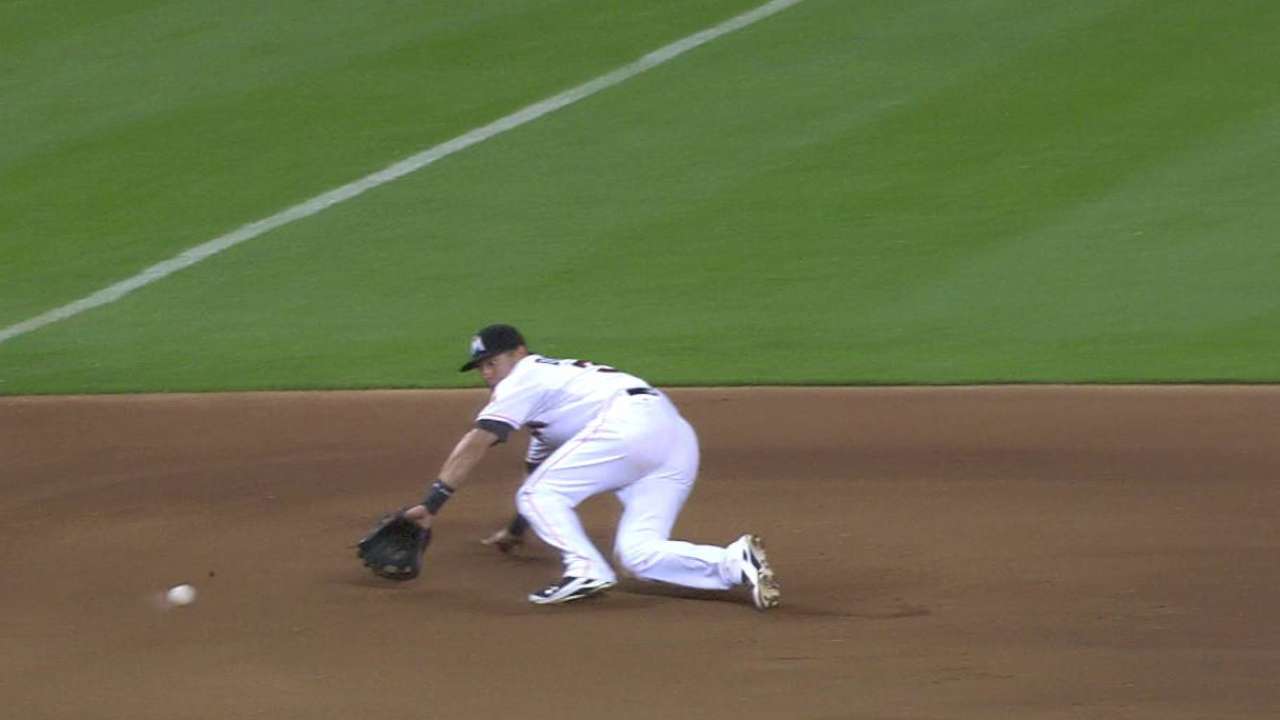 And to end the eighth inning, center fielder Marcell Ozuna made a sliding catch on Darnell Sweeney's fly ball.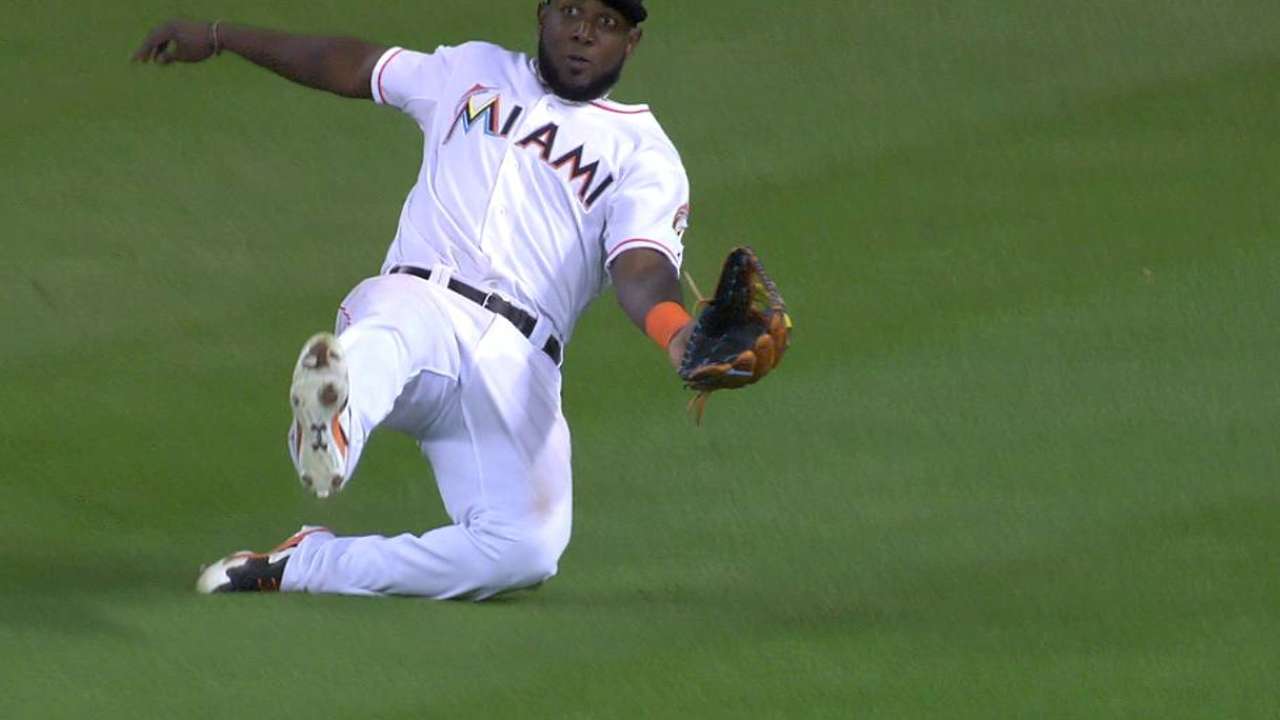 "How about the defense tonight," Jennings said. "You've got to start there. Rojas with that glove-side sliding play. Then to end the game, a shortstop going that deep in left field, that's pretty impressive to do that."
Joe Frisaro is a reporter for MLB.com. He writes a blog, called The Fish Pond. Follow him on Twitter @JoeFrisaro and listen to his podcast. This story was not subject to the approval of Major League Baseball or its clubs.