Longo reaches 20-HR mark for 7th time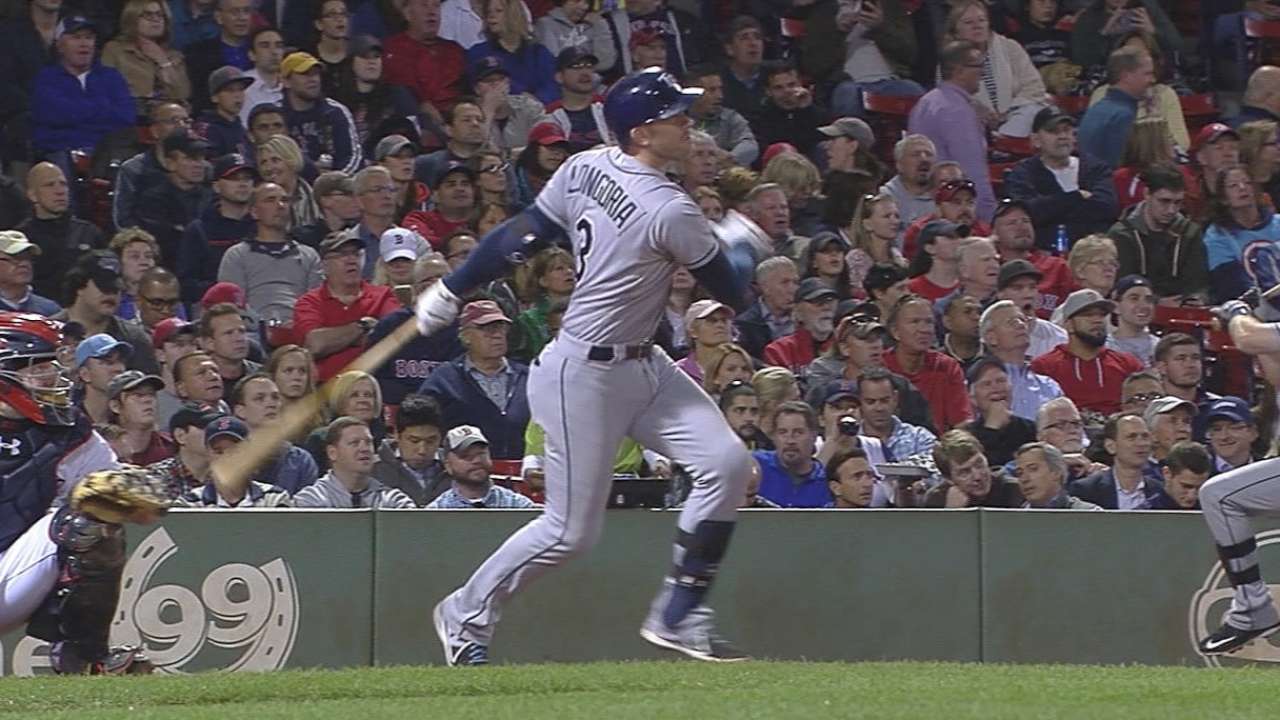 BOSTON -- Evan Longoria's consistency has been a mark of his excellence. His 20th home run of the season further validated that consistency.
Longoria homered off of Boston's Wade Miley in a three-run sixth that fueled a 4-2 Tampa Bay win Thursday night at Fenway Park.
Longoria has now reached the 20-homer mark for the seventh time in his career. Only three other third basemen in Major League history have hit 20 home runs in seven of their first eight seasons: Eddie Mathews, Chipper Jones, and Scott Rolen.
"I think it's a testament to how durable he is and to how good a player he is," Rays hitting coach Derek Shelton said. "And he's done it in situations, in some difficult situations. But I think it's a testament to him, how much he's on the field, and how good a player he is."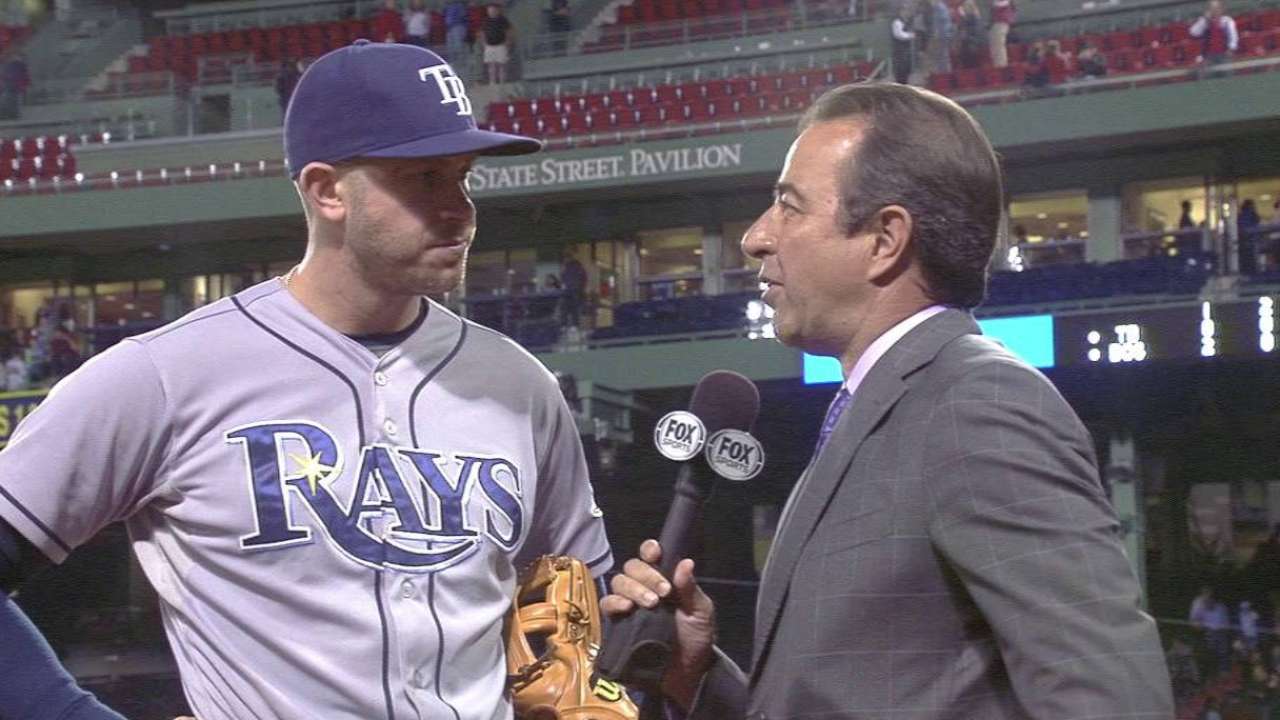 In addition, Longoria became the seventh AL third baseman (minimum 50 percent of games were played at third base) with seven 20-home run seasons in their career, joining Graig Nettles (10), Adrian Beltre (7), Alex Rodriguez (7), Dean Palmer (7), Eric Chavez (7) and Gary Gaetti (7).
"It's pretty cool," Longoria said. "Again, it's just one of those things I'll be able to look back at the end of my career and tell my kids about it. I guess just reflect on it when I get a chance to. The names are awesome and it's just an honor to be included in that group."
Longoria's 19th homer came on Sept. 9 at Detroit.
"I saw it somewhere that I needed one more [home run] to have seven of my first eight seasons," Longoria said. "Ever since then I've just been trying to hit home runs every time I go up there. It's bad news when you go up there and try to do that. You try to go up there and swing for the fences and it never works.
"Miley, really the perfect guy in the sense that I don't see him very well. Normally he's pitched me really tough and I haven't had a whole lot of success against him. It was kind of just a situation where I was trying to battle, put the ball into play and make hard contact. And it works out that way when you don't try to do too much."
Longoria extended his hitting streak at Fenway Park to 14 games. Since June 1, 2014 he has hit .423 (22-for-52) at Boston.
"I like playing here," Longoria said. "I think it's a great atmosphere for baseball. Coming into an environment like this, knowing it's hostile. Fans are into it. It helps you get up and it helps with just playing your best, I guess."
Longoria is finishing strong. After going 3-for-4 with a home run and a double Thursday night, he now has 11 hits in his last 23 at-bats. The strong finish comes on the heels of what had been a trying season for the Rays slugger.
"I guess that's why the season's so long," Longoria said. "Because it seems like halfway through the year, if you're struggling, it's never going to get any better. By the end if you keep going out there and believing and grinding, it can turn around."
Bill Chastain is a reporter for MLB.com. Listen to his podcast. Jamie Ross is an associate reporter for MLB.com. This story was not subject to the approval of Major League Baseball or its clubs.