Weiss stands by test for Diaz in pivotal spot
Skipper trusts Rockies reliever in key situations despite lead-changing homer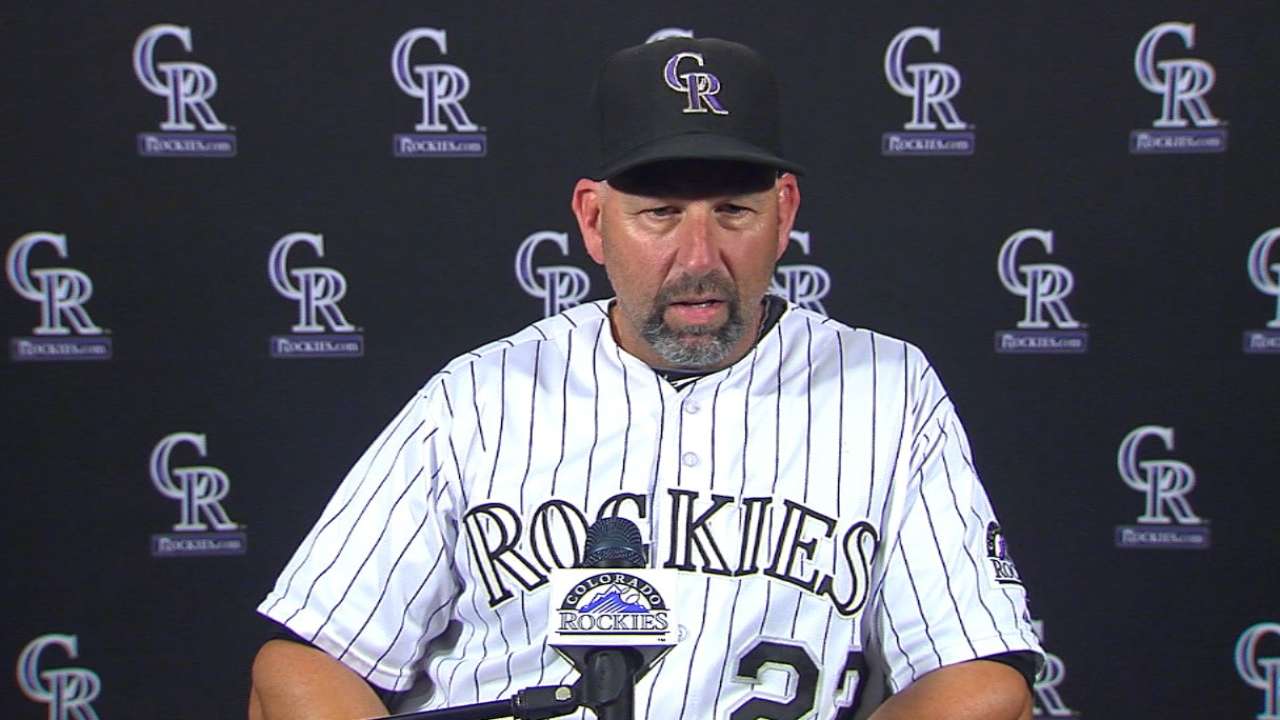 DENVER -- Rockies rookie Jairo Diaz walked off the mound during Thursday afternoon's 5-4 loss to the Pirates with a 3.00 ERA -- microscopic by Coors Field standards.
But he walked onto the mound in the eighth inning because of the 1.29 ERA he'd accumulated through 16 previous appearances in purple pinstripes.
The elevated ERA came as a result of a three-run homer off the bat of Pedro Alvarez, giving the Pirates a lead they would keep en route to a sixth straight win.
"It was a fastball away, but I missed," Diaz said of the pitch.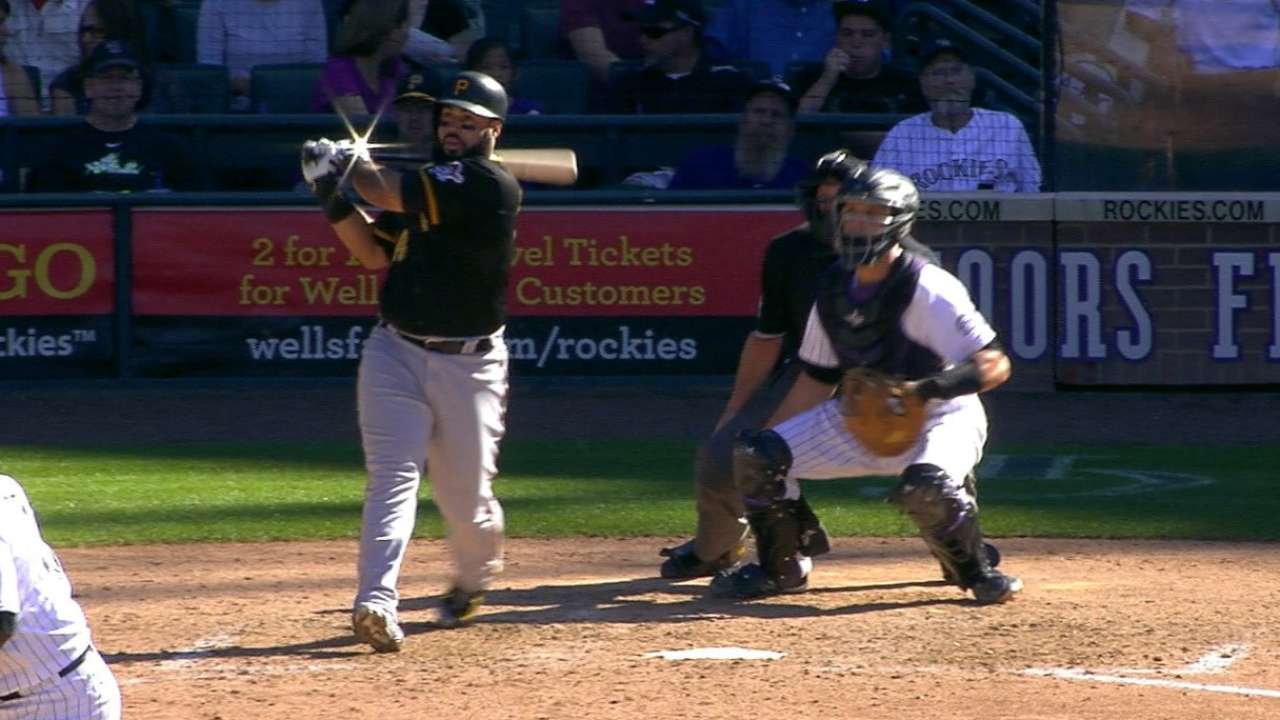 The opportunity was another test for Diaz, who started the season with five big league games under his belt and has earned a coveted spot at the back of the Rockies' bullpen through his performance in pressure-packed situations, having retired his first batter faced in 15 of his 17 appearances.
"Jairo's been our guy in the eighth inning," manager Walt Weiss said. "He's been lights-out. The reason why he's in that eighth-inning role is that he's done real well with it. He's been in that role for a few weeks now, and he's done an outstanding job for us. He'll continue to do so. It's a good-looking arm. He gets both righties and lefties out. He's got the swing-and-miss breaking ball to go along with the power fastball, so he's got all the weapons. It's been a great learning experience for him."
Diaz has emerged from under the radar, and Alvarez was prepared for a tough matchup. With a 2-1 count, two outs, two on and the Bucs down by two, Alvarez knew he had his work cut out for him.
"He's a guy that has a very good fastball and a good slider," said Alvarez, whose homer was projected by Statcast™ to land 421 feet from the plate. "If you're not ready with him, he can eat you up pretty easily."
Second-guessers may have wondered why Weiss stuck with a right-hander against the left-swinging Alvarez, but Weiss knew that if he brought a lefty in from his bullpen, Pirates manager Clint Hurdle would have several right-handed-hitting weapons with which to counter on his bench. Diaz has earned his manager's confidence by being effective against all comers in the late innings, and Thursday's blown save didn't shake the resolve of either man.
"If I pull the string with [left-hander Boone] Logan right there, go get him, it gives them the upper hand in matchups for the next two hitters," Weiss said.
"It's going to happen," Diaz said, adopting the short memory needed to thrive in the back of a bullpen. "I just let it go."
Owen Perkins is a contributor to MLB.com. This story was not subject to the approval of Major League Baseball or its clubs.