MLB.com Columnist
Jim Callis
Rookies with the most long-term potential
Correa, Bryant top list of 25 first-year players with the brightest futures
The 1982 rookie crop included four Hall of Famers (Wade Boggs, Tony Gwynn, Cal Ripken Jr. and Ryne Sandberg), setting a standard unmatched in the last 50 years. While it's far too early to start enshrining any members of the Class of '15, several of them have the potential to wind up in Cooperstown two decades from now.
Rather than debate which rookies have had the best 2015 seasons, we're going to forecast which will be the most valuable over the course of their careers. Our top two choices may very well win league Rookie of the Year awards, but current-year performance is only a minor factor. Players who debuted this year but won't lose their rookie/prospect status, such as Corey Seager and Steven Matz, weren't considered.
1. Carlos Correa, SS, Astros
While he seemed destined for greatness, becoming arguably the best shortstop in baseball at age 20 wasn't expected. Correa is an even better hitter and defender than scouts believed he was when Houston drafted him No. 1 overall in 2012, and he's just beginning to tap into his prodigious raw power.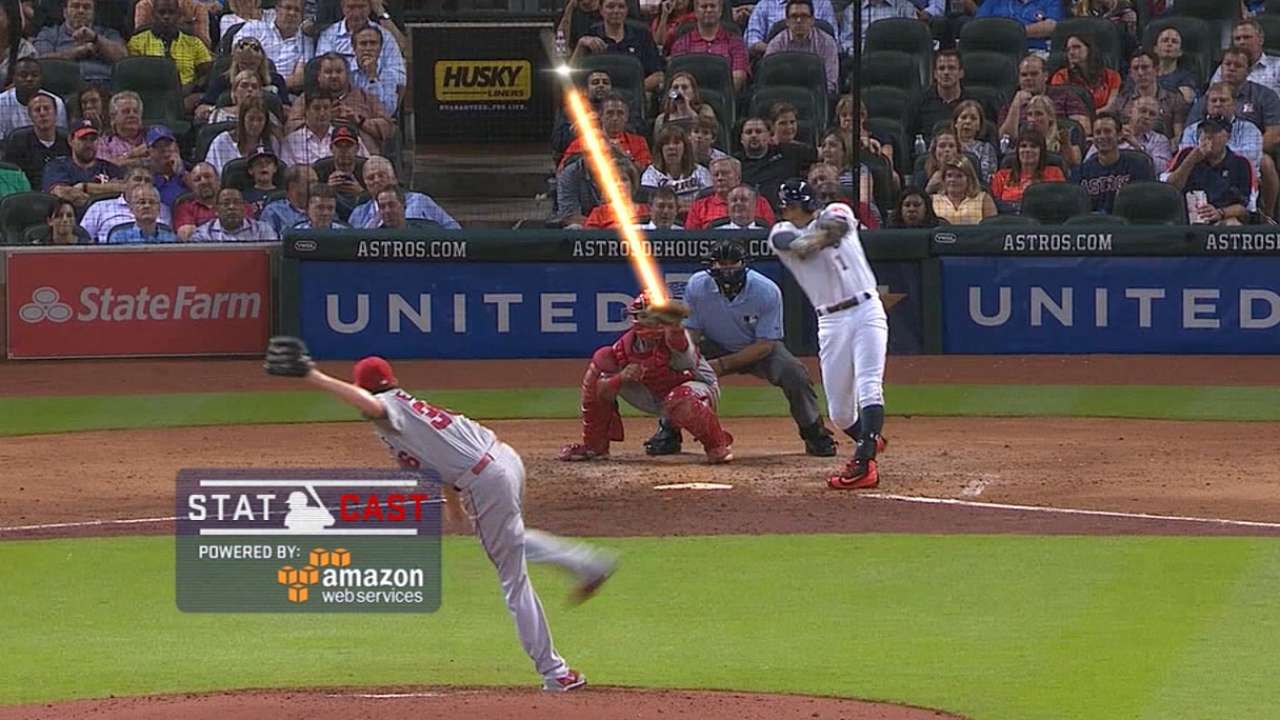 2. Kris Bryant, 3B, Cubs
The best rookie power hitter in the Cubs' 140-season history, he can effortlessly drive the ball out of any park to any field. It will be fun watching Bryant and fellow Las Vegas native Bryce Harper battle Giancarlo Stanton for NL home run supremacy in the next few years.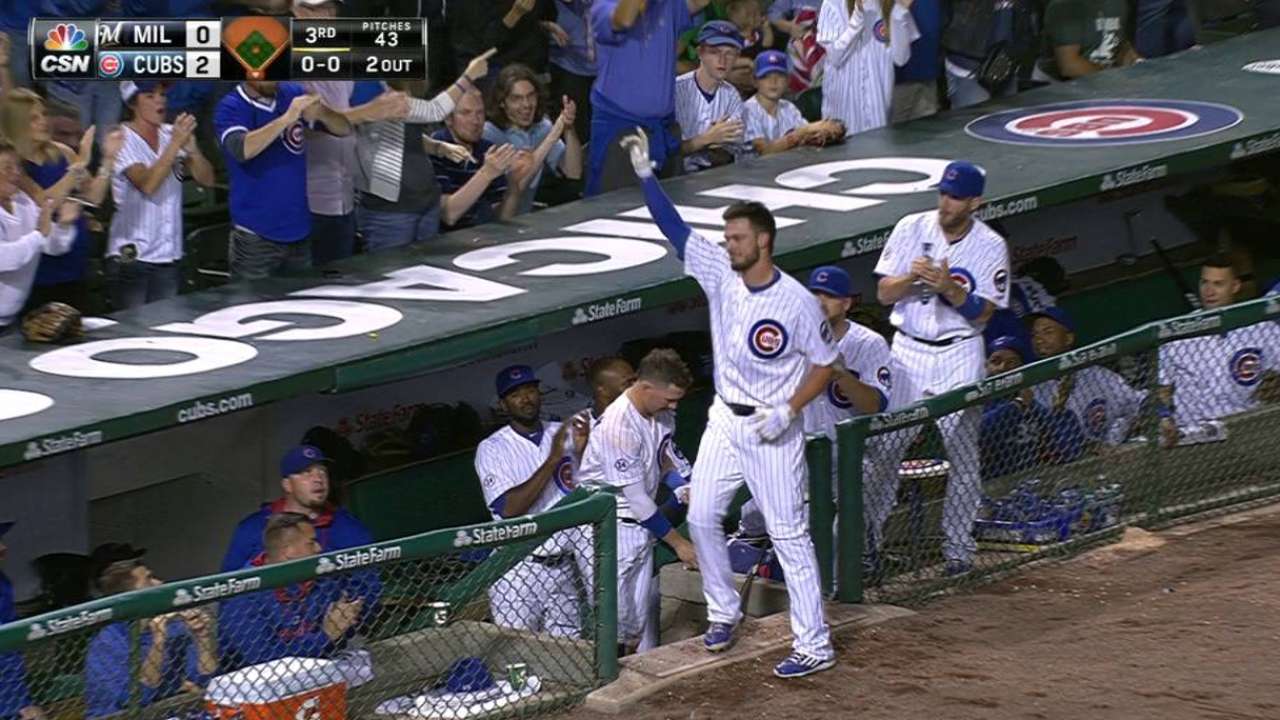 3. Byron Buxton, OF, Twins
He doesn't have the glittery stats of the other players on this Top 10, but none of them can match his pure tools. Once Buxton stays healthy, his well-above average hitting ability, speed and center-field prowess and plus power should make him a star. (Note: Buxton has yet to exceed the rookie/prospect limit of 130 big league at-bats but is on pace to do so by season's end.)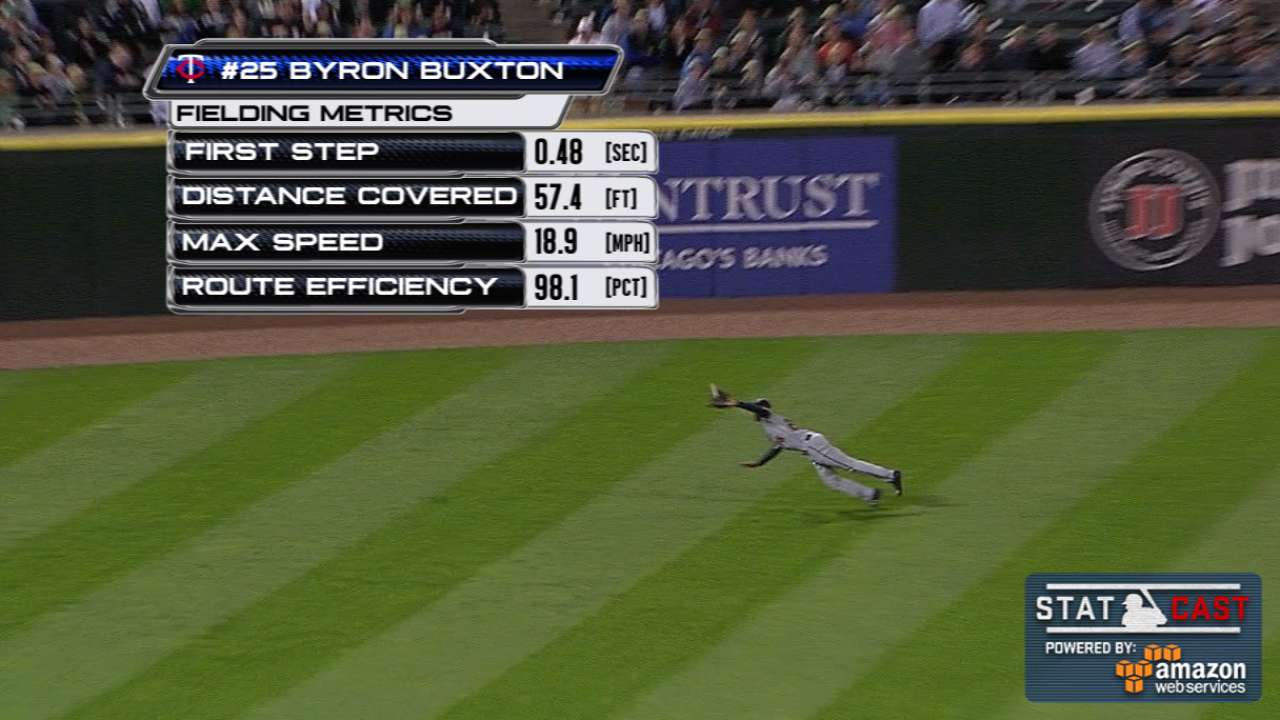 4. Franciso Lindor, SS, Indians
While he was coming up through the Minors, his glove consistently overshadowed his bat. Lindor not only has had a huge impact on Cleveland's defense but also has driven the ball for more power than he had shown previously. He's the most valuable defender on this list.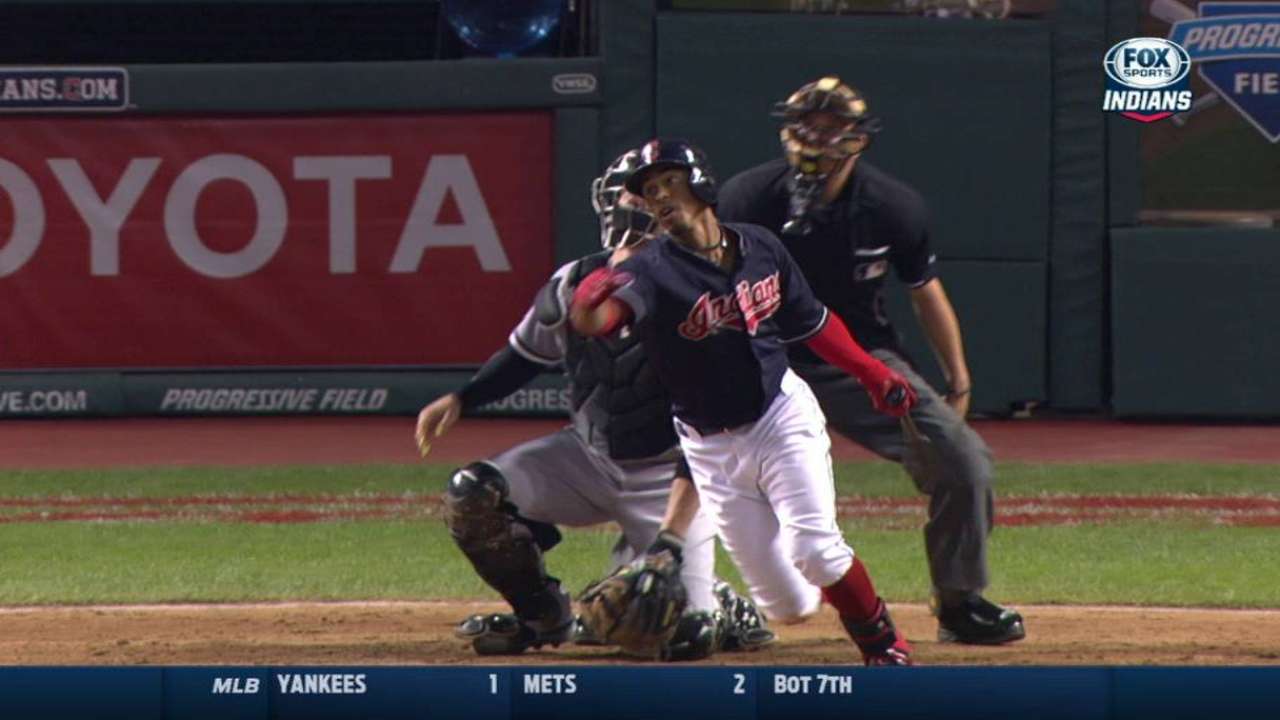 5. Addison Russell, SS, Cubs
He doesn't have Correa's pop or Lindor's Gold Glove ability, but Russell is a better defender than Correa and has more offensive upside than Lindor. He arrived in Wrigley Field sooner than expected, so he hasn't been nearly as consistent at the plate as he will be.
6. Miguel Sano, 3B, Twins
Despite missing all of 2014 recovering from Tommy John surgery and never playing above Double-A, he is tied for the tenth-best OPS (.955) in baseball since Minnesota called him up on July 2. Sano would rank higher if he had defensive value, but he'll wind up at first base or DH.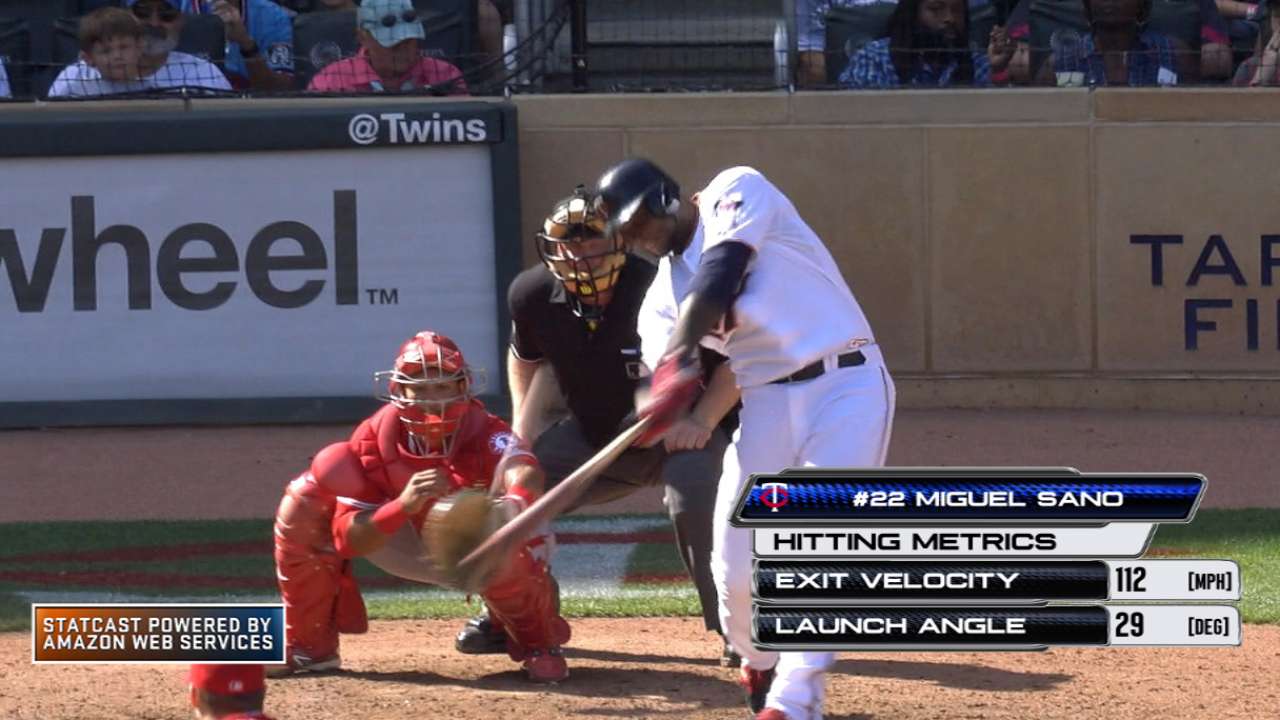 7. Noah Syndergaard, RHP, Mets
At age 22, Matt Harvey was getting roughed up in Double-A and Jacob deGrom was having Tommy John surgery after pitching in Rookie ball. By contrast, Syndergaard has averaged more than a strikeout per inning while pitching New York to an unexpected division title.
8. Joc Pederson, OF, Dodgers
While he's hitting just .214, he has provided Los Angeles with 25 homers, 87 walks and a significant defensive upgrade in center field. Pederson batted .302 in the Minors and will bring that average up in the Majors -- along with his other numbers as well.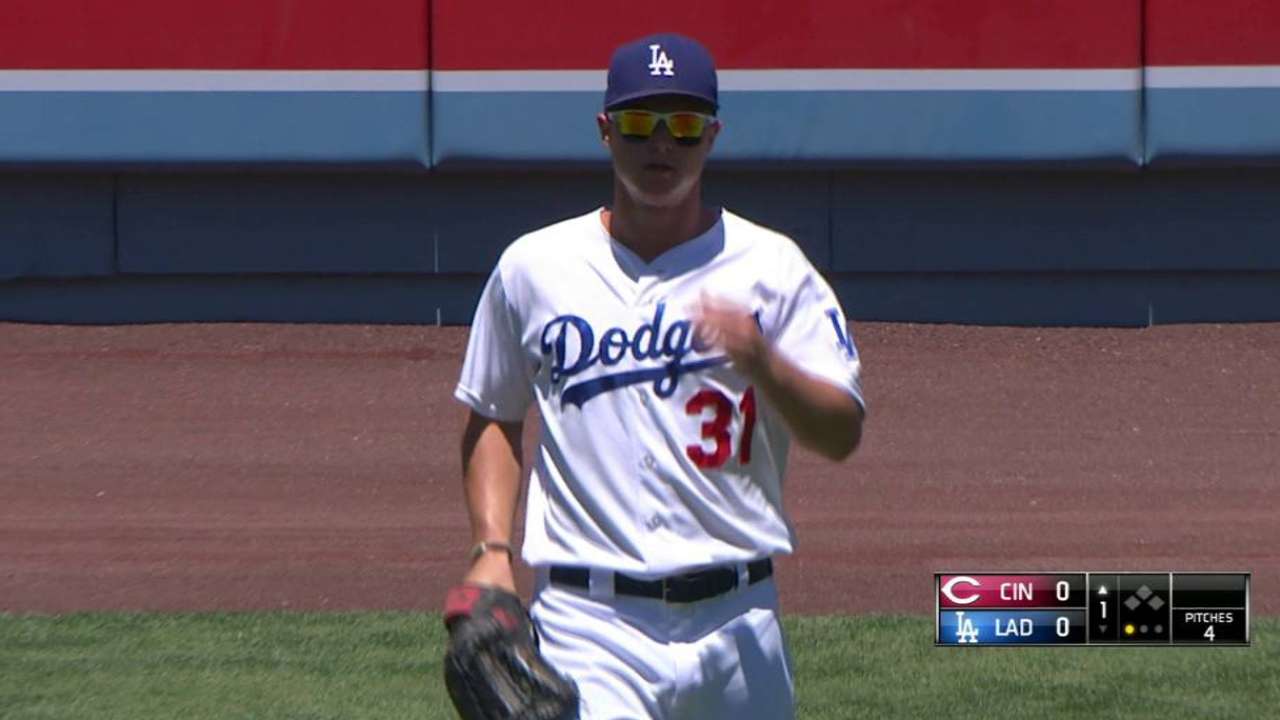 9. Carlos Rodon, LHP, White Sox
Stunned to find him available with the No. 3 overall choice in the 2014 Draft, Chicago promoted him to the big leagues in late April and its rotation two weeks later. Rodon continues to devastate hitters with his slider just like he had in college and in the Minors, and he'll become an ace if he can refine his command.
10. Kyle Schwarber, OF/C, Cubs
Selected one pick after Rodon, Schwarber was the best college hitter available in the 2014 Draft. He also was considered somewhat of a signability choice at No. 4, but not any longer after he batted .333/.429/.613 in the Minors and slammed 16 homers in his first 61 big league games. Though he won't stick at catcher and will be limited to left field or first base, he'll hit enough to be a star.
The Next 15
11. Blake Swihart, C, Red Sox
12. Luis Severino, RHP, Yankees
13. Lance McCullers, RHP, Astros
14. Eduardo Rodriguez, LHP, Red Sox
15. Jorge Soler, OF, Cubs
16. Michael Conforto, OF, Mets
17. Aaron Nola, RHP, Phillies
18. Joe Ross, RHP, Nationals
19. Daniel Norris, LHP, Tigers
20. Maikel Franco, 3B, Phillies
21. Greg Bird, 1B, Yankees
22. Andrew Heaney, LHP, Angels
23. Raisel Iglesias, RHP, Reds
24. Ketel Marte, SS, Mariners
25. Stephen Piscotty, OF/1B, Cardinals
Jim Callis is a reporter for MLB.com and writes a blog, Callis' Corner. Follow @jimcallisMLB on Twitter.
This story was not subject to the approval of Major League Baseball or its clubs.