Mesoraco vows to be ready for Spring Training
Reds catcher's rehab from left hip surgery going as planned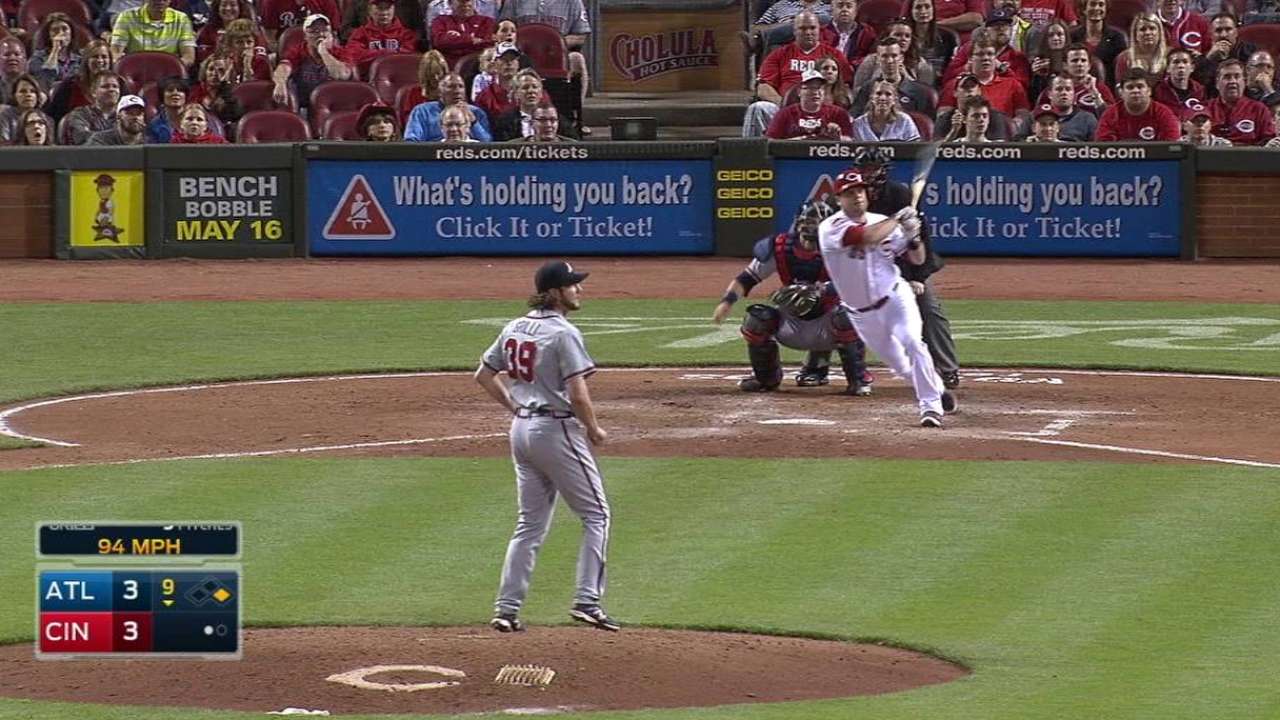 CINCINNATI -- With his progress going in the right direction in his rehabilitation from left hip surgery, Reds catcher Devin Mesoraco is optimistic he will be 100 percent ready for the 2016 season.
"I don't have any doubts that I will be coming into Spring Training as if none of this has ever happened," Mesoraco said on Thursday. "I'll be good to go."
An impingement in his left hip made it impossible for Mesoraco to catch in a game after April 12, leaving him to only pinch-hitting and being a designated hitter. After all other therapy alternatives were exhausted, Mesoraco had season-ending surgery in late June.
Recovery and rehabilitation was expected to take at least four months.
"It's great. Everything is going as planned," Mesoraco said. "The range of motion all feels very good."
Mesoraco has been doing agility drills and other exercises. He has yet to do any squatting in the catcher's position.
"I can do half squats," he said. "They don't want me doing full squats for a couple of weeks. But we'll get into that more later on. We're not in a super big hurry on the squatting stuff."
There hasn't been any baseball activity performed yet, such as hitting or throwing.
"It doesn't make a ton of sense now to do a whole lot," Mesoraco said. "I'll start all my stuff a month or month-and-a-half earlier than I have in the past. I'll start Dec. 1 hitting and throwing and be good to go."
Mesoraco, 27, hit .178/.275/.244 with two RBIs in 45 at-bats over 23 games. He was in the first season of a four-year, $28 million contract.
Worth noting
Reds center fielder Billy Hamilton's arthroscopic surgery on his right shoulder, originally slated for Friday, is now scheduled for Tuesday. The change was made to allow Hamilton to leave town to attend his sister's wedding this weekend, something he would not have been able to do if he were healthy and playing.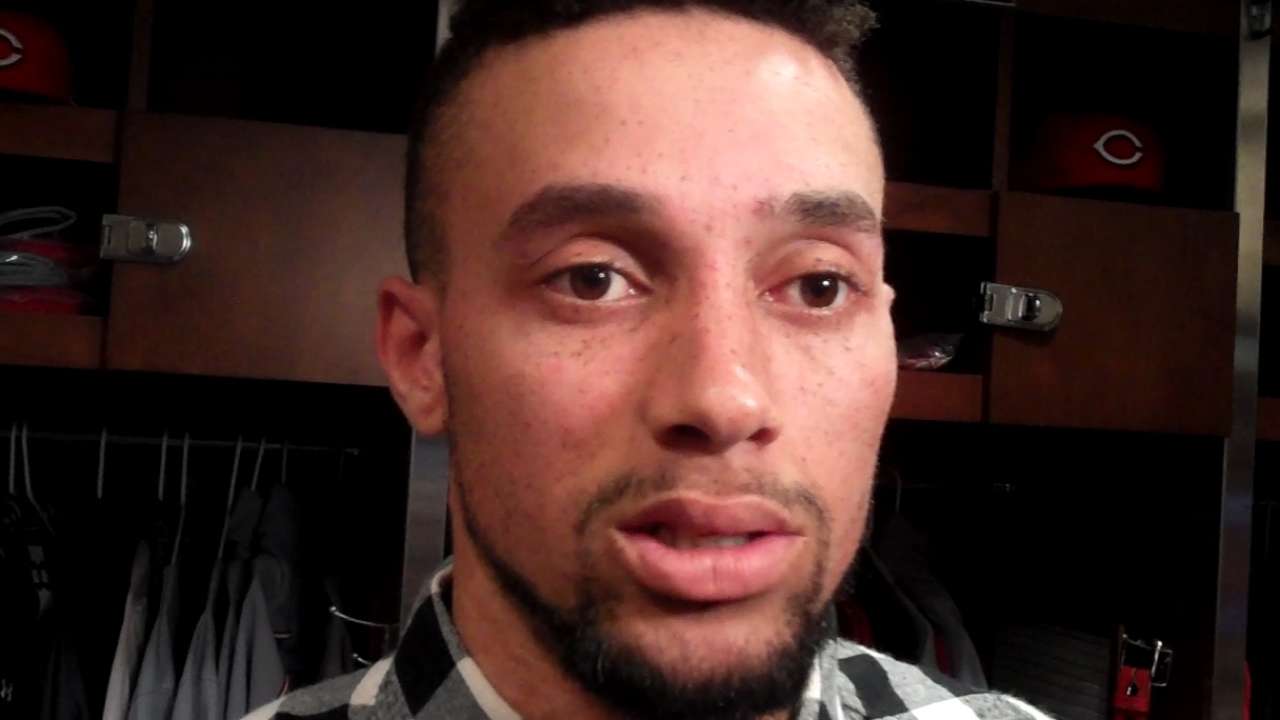 "Since we don't anticipate the surgery taking an extended period to recover from, we're going to have him go back and be with his family during the wedding and come back and have the surgery on Tuesday," Reds manager Bryan Price said.
With the timetable unaffected, Hamilton will likely rehab in either Cincinnati or Arizona and resume normal offseason activity in November. After a poor offensive season in which he hit .226/.274/.289 in 114 games with 57 steals, work to bring improvement to his game is being planned.
"There may be some specialty coaching involved," Price said. "He might even spend some time with [hitting coach] Don Long. He may even spend some time with someone else really focusing, not just on his swing, but how to utilize that speed to his offense in particular with his bunting. His bunting has room to grow."
Mark Sheldon is a reporter for MLB.com. Read his blog, Mark My Word, follow him on Twitter @m_sheldon and Facebook and listen to his podcast. This story was not subject to the approval of Major League Baseball or its clubs.