O's turn to O'Day for third save of series
Orioles bullpen steps up in absence of injured Britton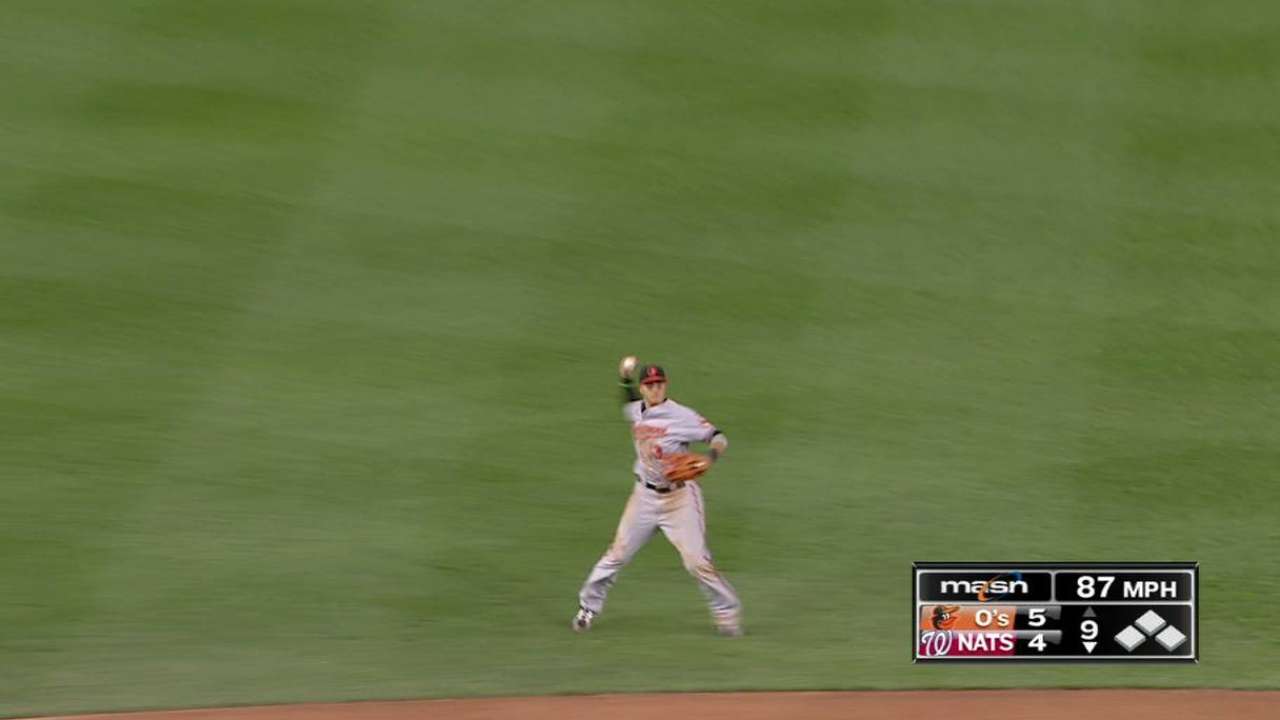 WASHINGTON -- As the baseball sailed through the September sky, fresh off the bat of Orioles catcher Matt Wieters and headed several yards beyond the center-field fence at Nationals Park in the eighth inning, the question again arose as to who would replace injured Orioles closer Zach Britton in the next frame.
For the third time in the Orioles' Beltways sweep that was capped by Thursday's 5-4 win, moving them within 3 1/2 games of the second AL Wild Card spot, manager Buck Showalter's answer was Darren O'Day.
"It was definitely unexpected," said O'Day, who had 13 saves in his eight-year career before the trip to Washington. "I couldn't imagine it would happen. Three saves means three wins, so it's obviously really exciting."
Each night, O'Day dispensed the Nationals' effort to resurrect the game and their season, allowing only one baserunner on an error over the three-game span. He struck out five of the 10 hitters he faced, and Thursday he retired Bryce Harper for the game's final out.
"It's nice for him to be able to step in and make some good pitches," said Wieters. "Like I said, he can fill any role you need in the bullpen. We feel comfortable with him going out there in the ninth inning."
Britton, who has 34 saves, has been out since Sunday with a sore left lat, and with O'Day filling in as closer, others were counted on to step up.
"Without Zach, we have to keep a couple of guys available each game," Showalter said. "We had to do some things that we normally like to do with a game."
Brad Brach and Mychal Givens tossed five innings over the three games, each coming in late, high-leverage situations. Together, they combined for seven strikeouts, one hit, two walks and no runs.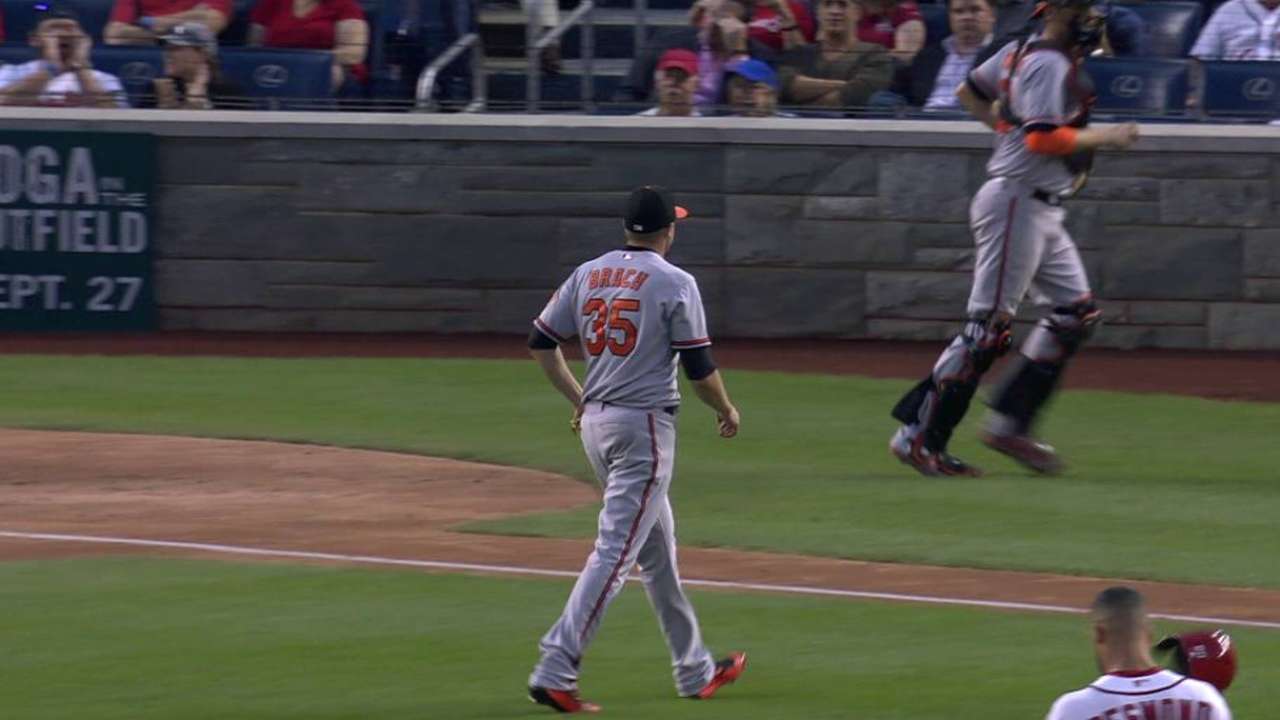 In 102 innings between them this year, Brach and Givens have allowed 26 runs, for a 2.29 ERA.
"Getting Zach back would be able to give us some line," Showalter said. "Brad stepped up. Kind of pushed him back into a little deeper role and he's been there for us. And Mychal, hopefully will continue to be an option. I've got Mychal back tomorrow. The question is whether we'll have Darren back to pitch tomorrow."
Jacob Emert is an associate reporter for MLB.com. This story was not subject to the approval of Major League Baseball or its clubs.