Pinto, Knapp named Phillies' top Minor Leaguers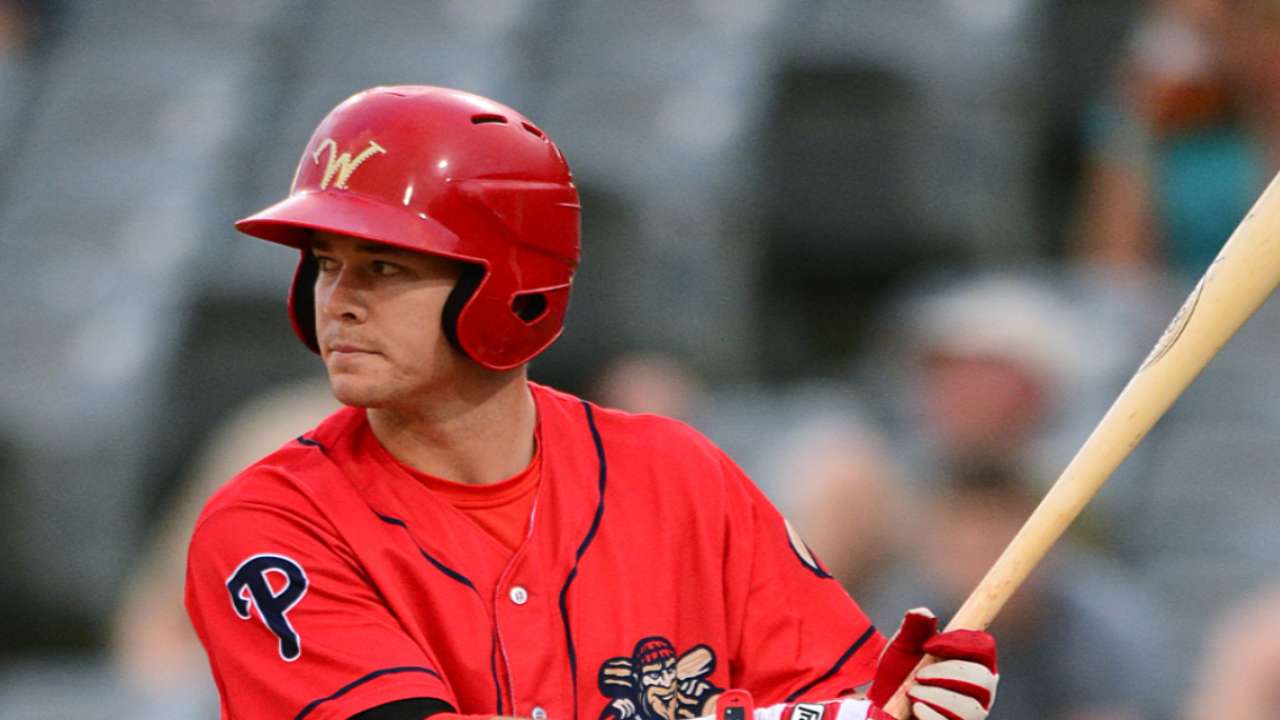 MIAMI -- For the first time in a long time it seems the Phillies had multiple candidates to win the Paul Owens Awards.
The Phillies on Thursday named catcher Andrew Knapp and right-hander Ricardo Pinto as their Minor League player and pitcher of the year, respectively. Knapp, 23, hit .308 with 35 doubles, 13 home runs, 84 RBIs and an .876 OPS in 118 games with Class A Clearwater and Double-A Reading. Pinto, 21, went 15-4 with a 2.97 ERA in 24 starts with Class A Lakewood and Clearwater.
"We are extremely proud of these young men," Phillies player development director Joe Jordan said in a statement. "They are both very deserving."
It should be interesting to watch Knapp continue to develop, considering the Phillies just acquired catcher Jorge Alfaro from Texas in the Cole Hamels trade. It gives the Phillies two legitimate frontline catching prospects. Alfaro is the Phillies' No. 4 prospect and No. 61 prospect nationally, according to MLBPipeline.com. Knapp ranks No. 17 in the organization.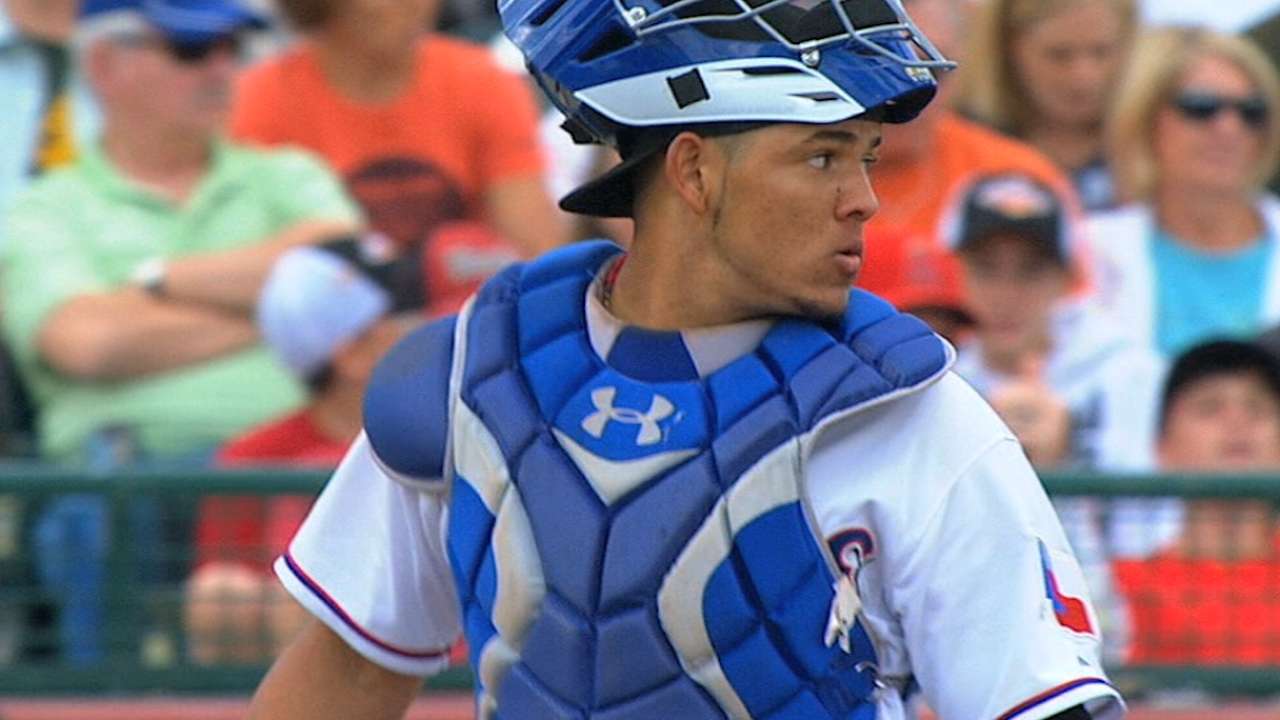 But Knapp, whom the Phillies selected in the second round of the 2013 Draft, clearly raised his game in Reading. He hit .360 with 21 doubles, 11 home runs, 56 RBIs and a 1.050 OPS in 55 games. He got a hit in 46 of those games, including 24 multi-hit games.
"He's an aggressive hitter and the strike zone gets a little bit smaller as you move up and the umpires get better," Reading manager Dusty Wathan said Thursday, when asked about Knapp's surge in Reading. "He stopped swinging at balls down and out of the zone. I think that got him in trouble in Clearwater. He's got tremendous hand-eye coordination. You put that together with bat speed and it's a good combination."
Knapp projects as an average defensive catcher, although the Phillies think he can improve. He had Tommy John surgery in 2013, so he has caught only 157 games professionally.
"To be where he is in Double-A says a lot about how much he has come along," Wathan said. "His bat is in front of his defense, but I think he's improved a lot since I saw him halfway through the season. We project him as more of an offensive catcher, but you always get a little better defensively as you go."
Much of the attention this season has focused on pitching prospects like Aaron Nola, Jake Thompson, Zach Eflin, Ben Lively and others. Pinto has flown under the radar a bit by everybody except the Phillies.
"Coming into the year, very few people outside of our organization knew of Ricardo Pinto," Jordan said. "Based on his 2015 performance, that has certainly changed. Ricardo is one of our most talented young arms, but equally one of our most determined, competitive and driven players."
Pinto signed as an amateur free agent in Dec. 2011. He has a 2.77 ERA in 62 career Minor League appearances.
Dallas Green Award: The Phillies named international scouting director Sal Agostinelli their 2015 Dallas Green Award winner. The award honors an amateur or professional scout who "best exemplifies the Phillies' standard for scouting while demonstrating the same loyalty, work ethic, dedication and passion as the award's namesake."
Agostinelli has been with the Phillies since 1993. He was the international scouting supervisor for 15 years before being named to his current position in 2012. He has been involved in signing players like Carlos Ruiz, Maikel Franco, Cesar Hernandez and Freddy Galvis.
"I'm flattered and I can't believe it," Agostinelli said. "Dallas Green is such a special guy to me and my family."
Todd Zolecki is a reporter for MLB.com. Read his Phillies blog The Zo Zone, follow him on Twitter and listen to his podcast. This story was not subject to the approval of Major League Baseball or its clubs.