Pirates exercise caution with nicked-up players
Aramis, Polanco get breather with key sets vs. Cubs, Cardinals on horizon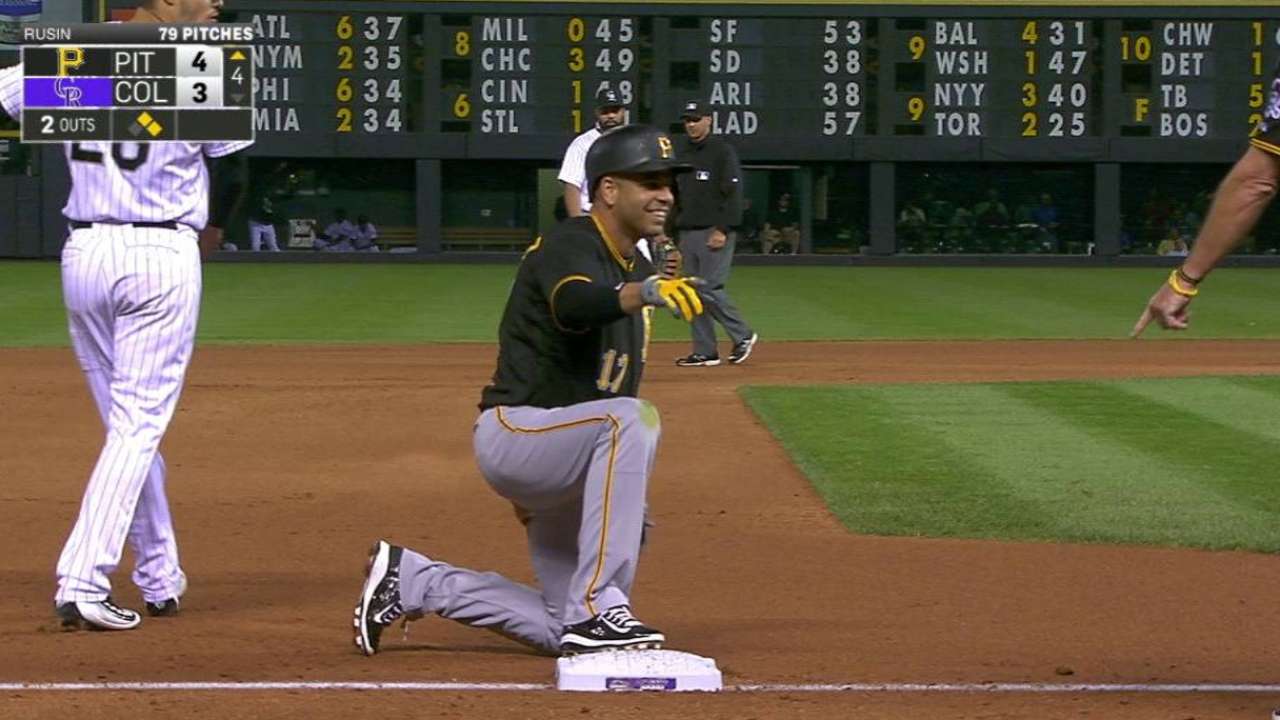 DENVER -- Right fielder Gregory Polanco and third baseman Aramis Ramirez were not in the starting lineup on Thursday afternoon, but their absences had nothing to do with rest after the Pirates clinched a postseason berth for a third straight year with their 13-7 win over the Rockies on Wednesday night.
Ramirez also sat out on Wednesday after straining his left groin while running out a triple on Tuesday and leaving that game. Polanco has a sore left knee, the result of an awkward slide into second base after he hit a double in the ninth inning on Wednesday.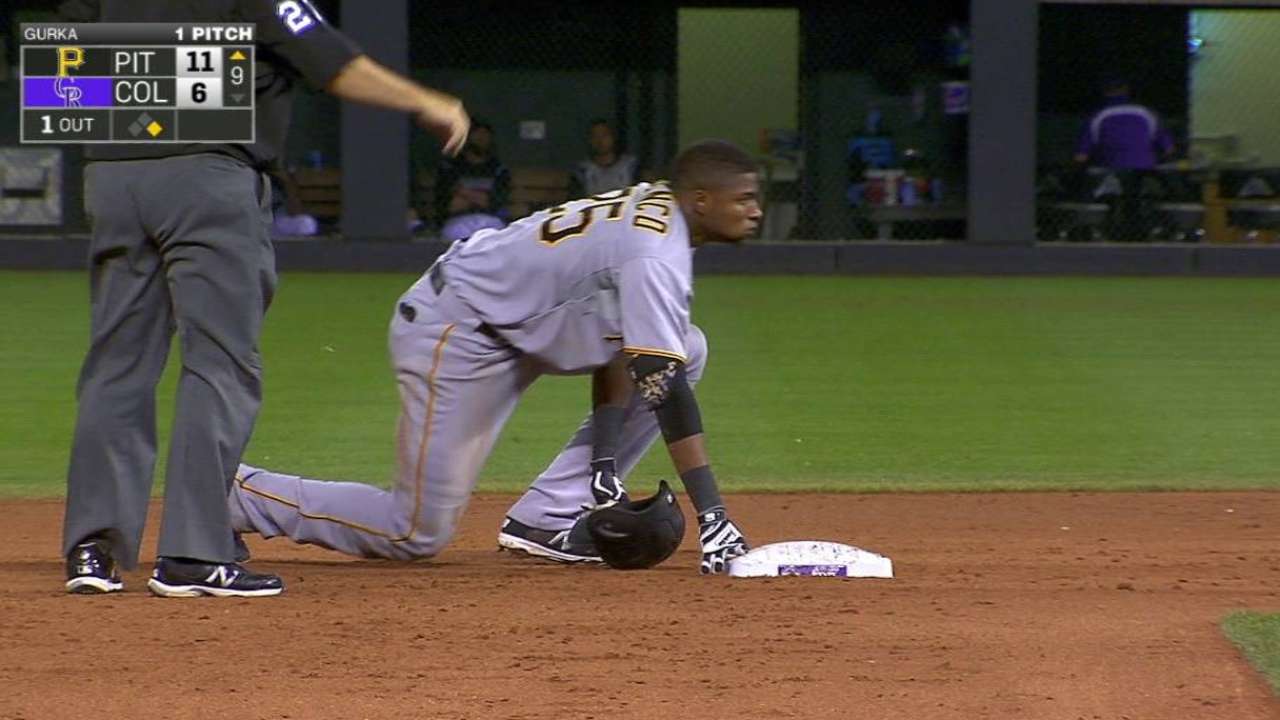 The Pirates entered Thursday with their sights set on overtaking the Cardinals in the race for the National League Central title. With 10 games remaining entering Thursday, the Pirates were four games behind the Cardinals, who will visit PNC Park for three games starting on Monday. First, though, is a three-game set at Wrigley Field against the Cubs, who trailed Pittsburgh by three games for the top NL Wild Card spot entering Thursday. So giving their regulars time off is not part of the Pirates' equation.
"This is not about rest at all," manager Clint Hurdle said. "This is about injury prevention or maintenance of a physical area. This is about guys who just got dinged up and are best served giving them a blow today rather than pushing them. Four days at altitude is challenging in and of itself, when you don't play here all the time."
Jack Etkin is a contributor to MLB.com. This story was not subject to the approval of Major League Baseball or its clubs.