Gray's 'conviction' gives Rockies high hopes
Organization believes young righty will overcome struggles at Coors Field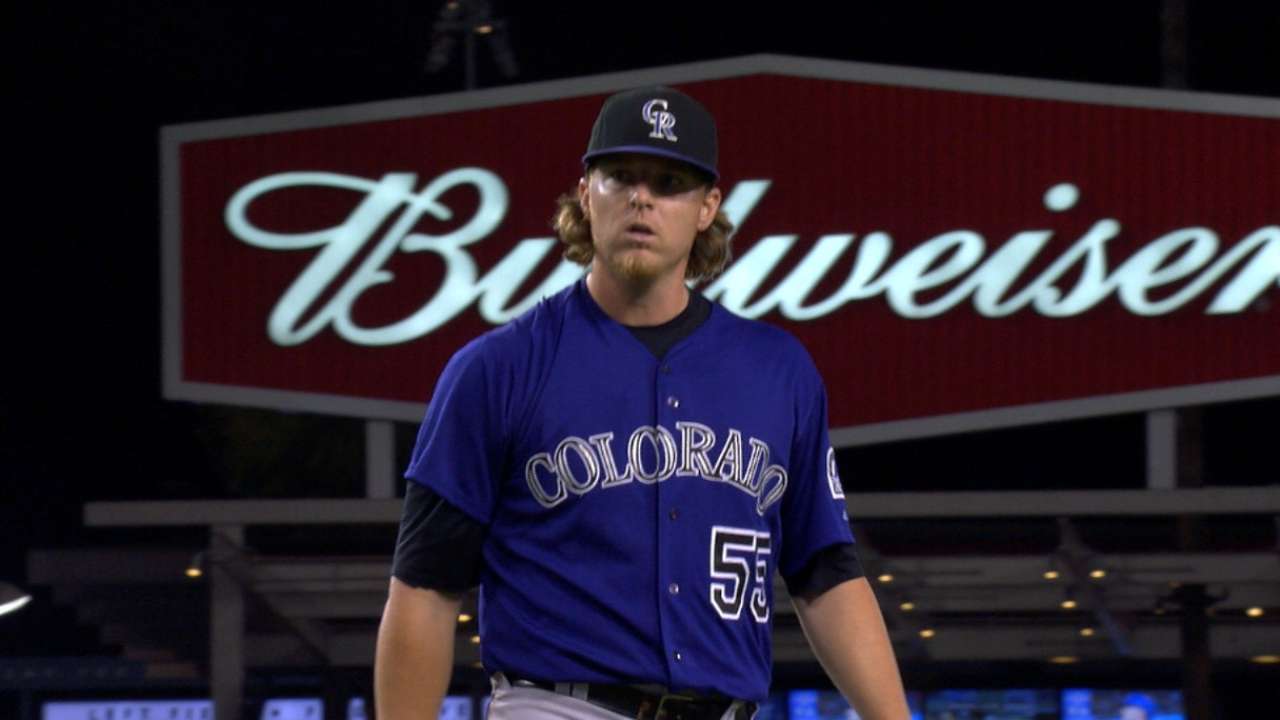 DENVER -- Manager Walt Weiss gave a vote of confidence to rookie Jon Gray after the Rockies shut the rookie right-hander down for the season due to his innings limit. Gray, 23, made nine starts for the Rockies, posting an 0-2 record and a 5.53 ERA.
"I see a tremendous amout of growth," Weiss said. "I see a guy that has a lot of confidence on the mound. I see him throwing pitches with conviction. I think he's tightened up the secondary aspects of the position. More than anything else, I like the confidence. He's a young, confident pitcher -- for good reason."
Gray threw 155 innings between Triple-A Albuquerque and the Majors this season after throwing 124 1/3 at Double-A Tulsa in 2014.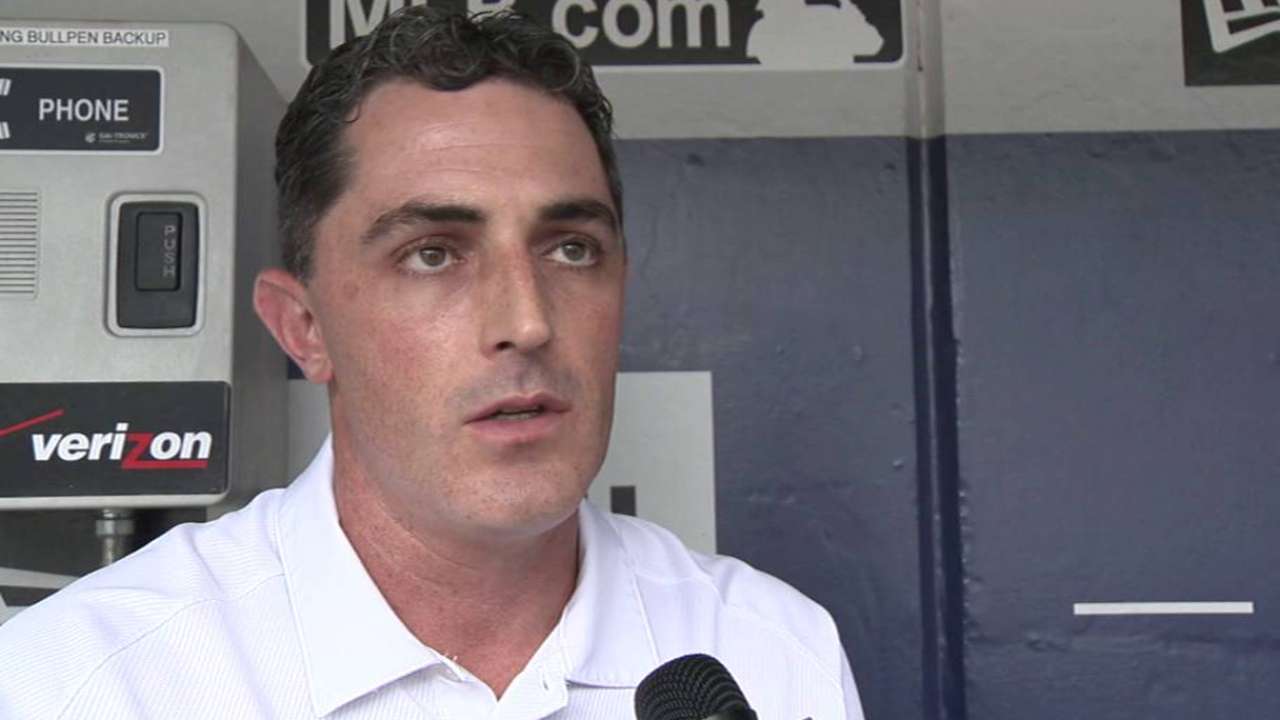 Gray raised a few eyebrows in his last start, a series-opening loss to the Pirates on Monday, when he gave up five runs on nine hits and a walk in 4 2/3 innings, raising his Coors Field ERA to 8.27. Gray has posted a road ERA of 2.70.
"I've pitched fine on the road," Gray said after Monday's outing. "I just can't find that whatever it is to make an adjustment and pitch in this place. My road numbers are pretty good, and here they're pretty bad. I've got to make a change fast to pitch here."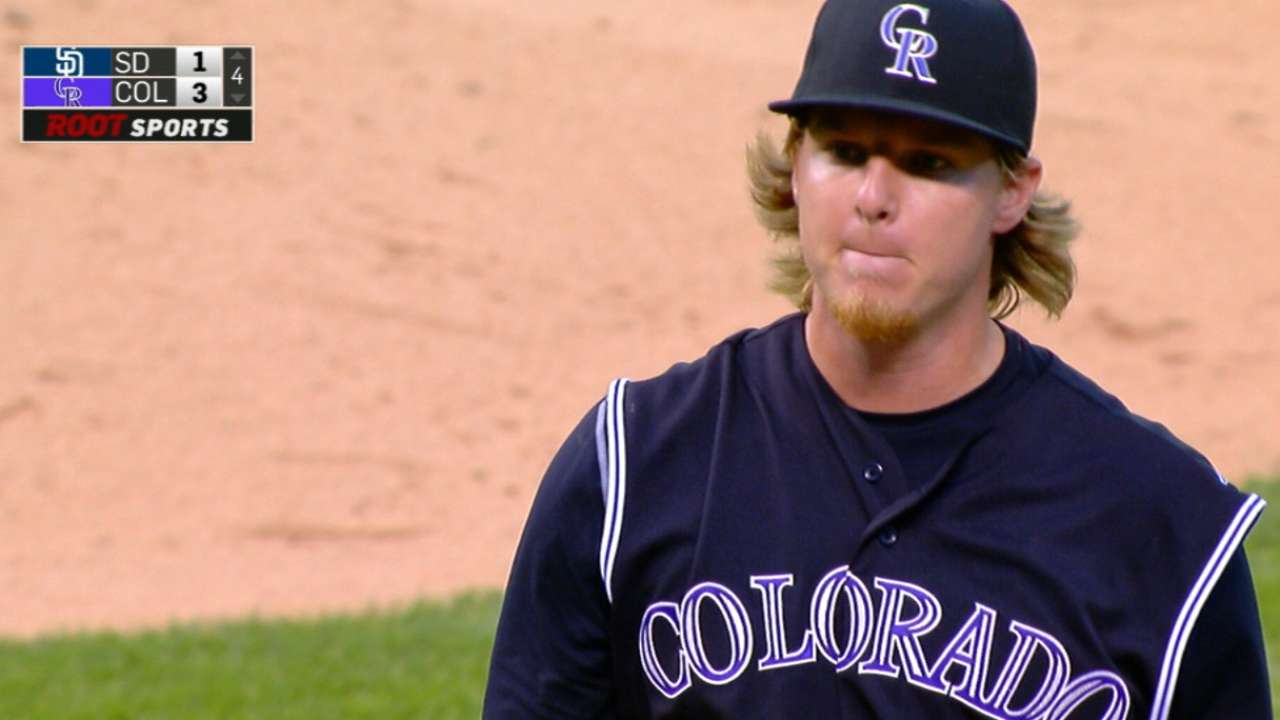 Weiss chalked it up to exaggerated rookie candor.
"He's in a good place," Weiss said. "We talked about it. I don't think he meant to make too much of that. He believes he can pitch anywhere. Any time a young pitcher makes comments like that here, because of the history, people run with it. I wouldn't read too much into it. My impression after my conversation with him is he feels like he can pitch anywhere."
Worth noting
Outfielder Brandon Barnes was out of the lineup for Thursday afternoon's series finale with the Pirates after leaving Wednesday night's 13-7 loss with a mild left hamstring strain. Barnes sustained the injury on a sliding play earlier in the game and tried to play through the pain but exited after two more at-bats. Weiss said Barnes is "very sore" and couldn't specify when the outfielder might return.
"Hamstrings are one of those injuries that can linger," Weiss said, admitting the possibility that Barnes' season may be over. "I don't know if that's going to be the case, but it's certainly possible."
Owen Perkins is a contributor to MLB.com. This story was not subject to the approval of Major League Baseball or its clubs.