Blue Jays have many postseason roster options
Tulowitzki's health will have a domino effect on makeup of bench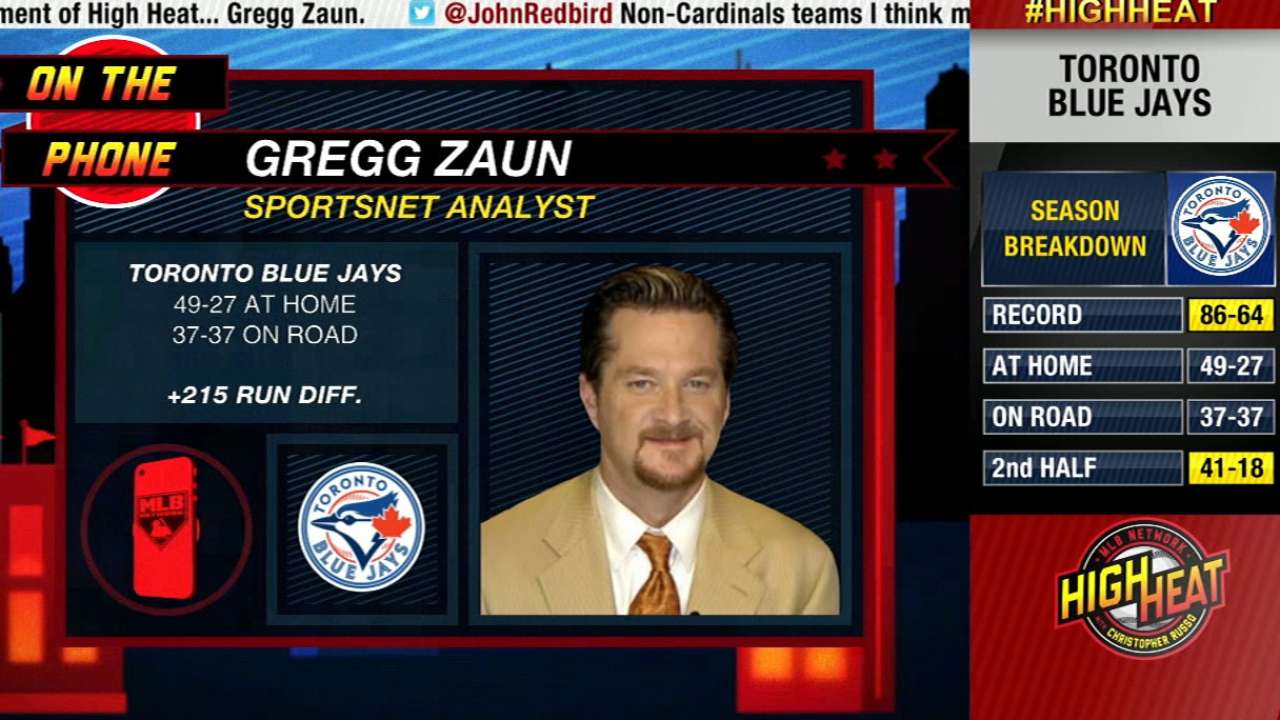 TORONTO -- The Blue Jays used a series victory over the Yankees to take a 3 1/2-game lead in the American League East. And with the magic number sitting at eight, it seems like only a matter of time before the club finds a way to clinch.
Toronto still has a lot of work to do over the next several days before preparations for the postseason can officially begin, but there are several hot items that are already being discussed in the city and across the country.
The Blue Jays will have to make some very difficult decisions on a 25-man roster that is not set in stone. Here's a look at three areas with a lot of uncertainty about who would make the postseason roster:
The rotation
The starting rotation has been the biggest talking point surrounding this team in the weeks leading up to the postseason. Toronto will go with David Price in Game 1 of the AL Division Series if the Blue Jays can avoid the AL Wild Card Game presented by Budweiser, but after that, there is a lot of uncertainty about what the club will do.
Right-hander Marcus Stroman has all but officially guaranteed his spot after three strong outings in his return from left knee surgery. There will always be a level of skepticism about R.A. Dickey and the effectiveness of a knuckleball in October, but he has been a very valuable pitcher since the All-Star break (7-1, 2.98 ERA in 13 starts), and that should be enough for him to have a spot locked down as well.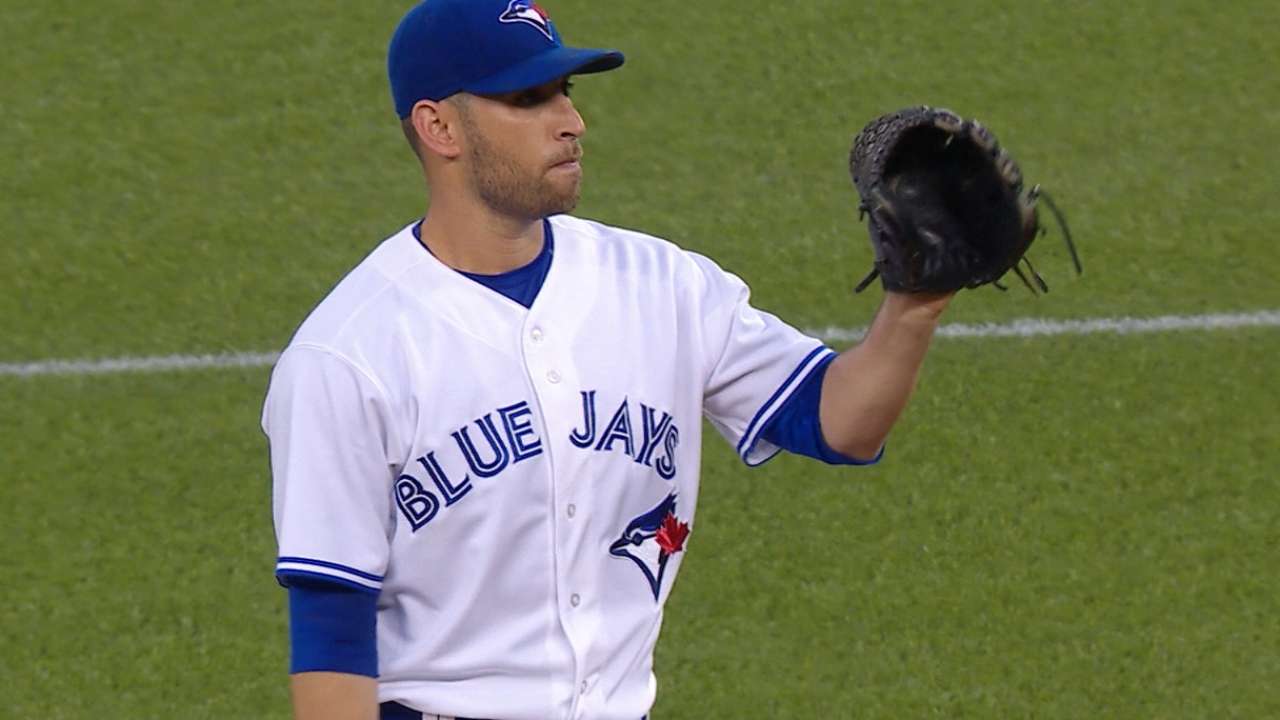 That leaves Marco Estrada and Mark Buehrle for the final job. For a long time, it was assumed that Buehrle would be a lock, but that seems a lot more questionable after he struggled and admitted to being "banged up" in recent weeks. Estrada has been one of the most consistent pitchers in the league all year. And with a 3.28 ERA as a starter, it wouldn't make a lot of sense to move him to the bullpen. Estrada deserves to start, and he appears to hold a clear edge over Buehrle in this race.
The bullpen
Toronto's biggest decisions when it comes to the bullpen are how many relievers will make the postseason roster, and whether the club needs to have a second left-hander. The locks are pretty obvious with Roberto Osuna, Mark Lowe, Brett Cecil and Aaron Sanchez forming the core of the Blue Jays' 'pen. LaTroy Hawkins and Liam Hendriks also seem like sure bets, which leaves one or two spots remaining.
Ryan Tepera and Aaron Loup appear to be the favorites for the final two spots. Tepera gives Toronto another option to throw multiple innings, which would be valuable in games that go to extras. Loup has struggled for most of the year, but if the Blue Jays are matched up against a team like the Yankees, Toronto may be forced to put him on the roster because of the need for a second lefty.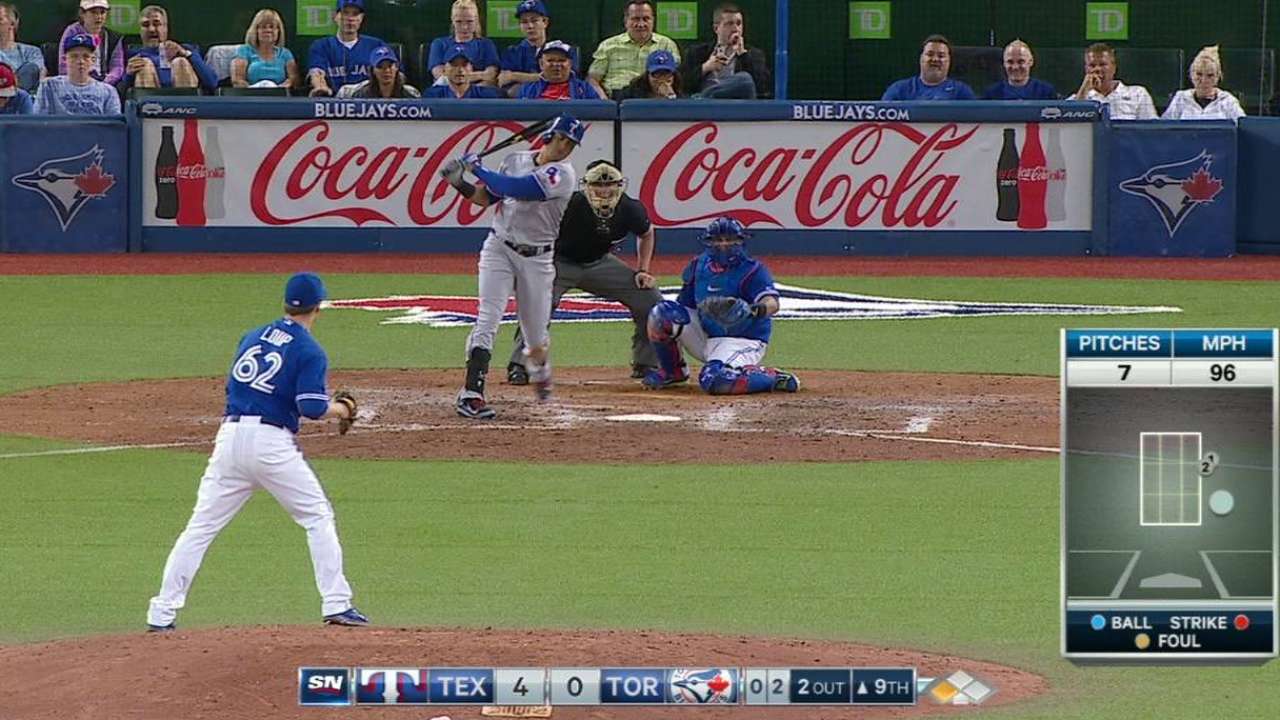 The Blue Jays will likely make their decision based on matchups. If Toronto's opponent has a predominantly left-handed-hitting lineup, then Loup would likely get a spot. Otherwise, he'll be left off the list. Estrada would further complicate things if the Blue Jays make a surprise decision not to include him in the starting staff. If that happens, Tepera would likely be the odd man out.
The bench
Dioner Navarro will be the backup catcher, while the platoon of Chris Colabello and Justin Smoak at first base takes up another spot on the bench. If Troy Tulowitzki returns from a cracked shoulder blade for the postseason, Cliff Pennington will serve as the primary backup infielder. If Tulowitzki is not ready, then Pennington would start at second and Munenori Kawasaki will make the postseason roster.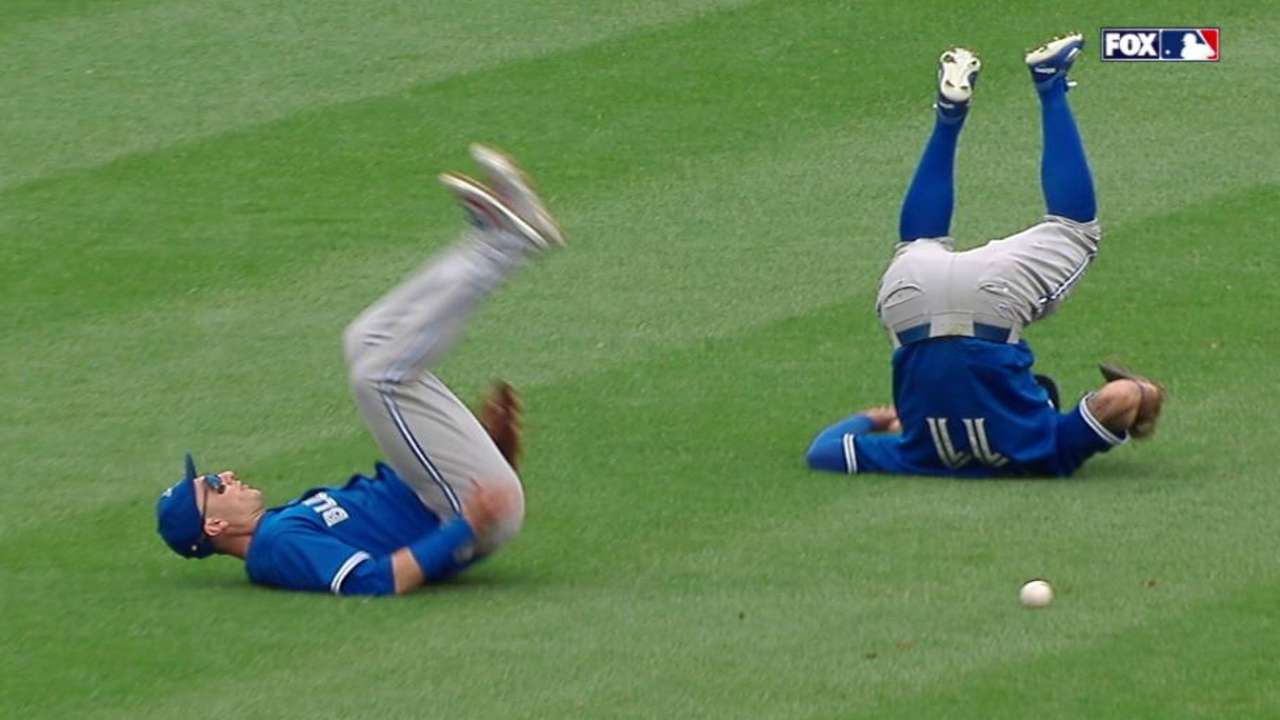 That leaves one guaranteed spot remaining, and the club will have to choose between Dalton Pompey and Ezequiel Carrera for the backup outfielder spot. Carrera has received more playing time this year, and he seems to have earned a bit more trust from John Gibbons. But Pompey is the better baserunner, and that's a crucial asset to have off the bench in the postseason.
Toronto could create another spot by going with seven relievers instead of eight. That would allow both Carrera and Pompey to make the team, or the Blue Jays could instead add a pinch-hitting specialist like Matt Hague to the roster. Hague likely would only be needed if Tulowitzki isn't ready to go, and there's a scenario where both Ryan Goins and Pennington could be lifted for pinch-hitters.
Gregor Chisholm is a reporter for MLB.com. Read his blog, North of the Border, follow him on Twitter @gregorMLB and Facebook, and listen to his podcast. This story was not subject to the approval of Major League Baseball or its clubs.