Hernandez progressing toward return to Dodgers
Puig, Peraza experiencing slower recoveries from hamstring injuries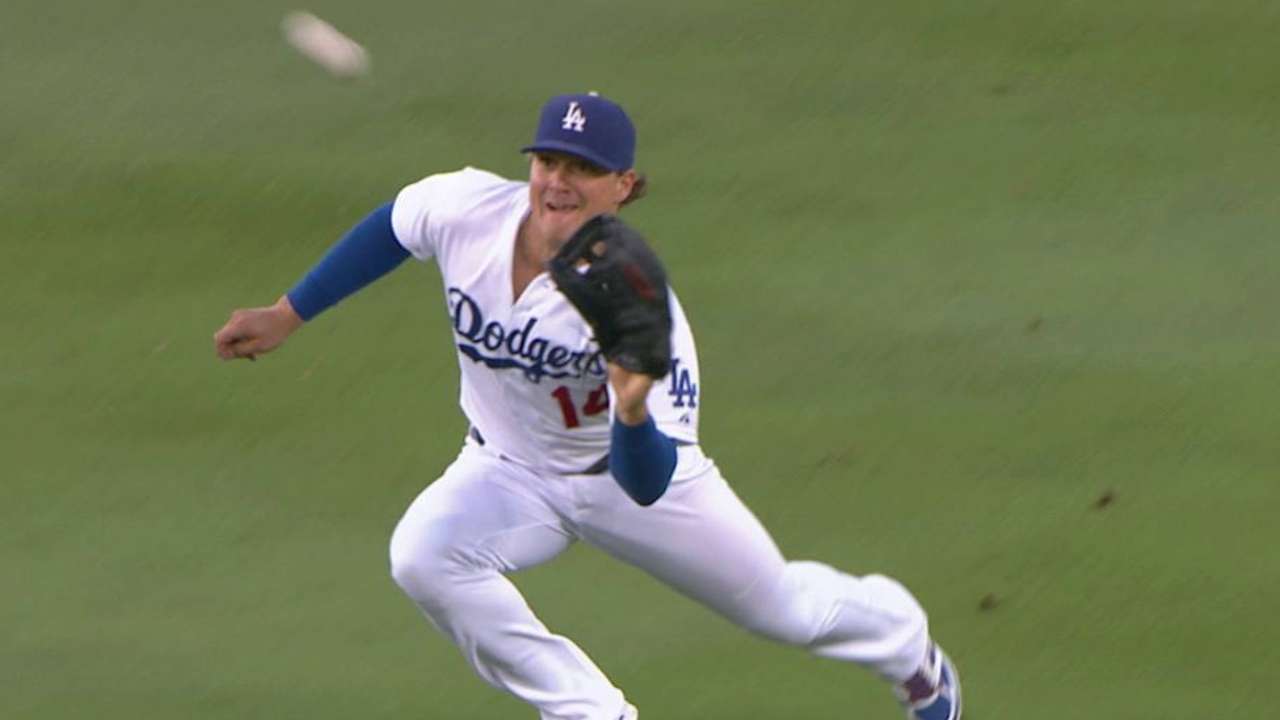 LOS ANGELES -- Dodgers manager Don Mattingly said he fully expects utility man Kiké Hernandez to return this season as the Dodgers close in on a playoff berth.
Entering Thursday's finale vs. the D-backs, the Dodgers' magic number to clinch the National League West was five. Hernandez -- along with outfielder Yasiel Puig and second baseman Jose Peraza -- is at Camelback Ranch, the Dodgers' extended spring facility, to get live at-bats in the next few days. All three are recovering from strained hamstrings; Hernandez has been out of the lineup since Aug. 30, Puig since Aug. 27 and Peraza since Sept. 13.
"Kiké for me, 100 percent, he's going to play this season. Unless he has a setback in these next few days," Mattingly said. "He's been running at full speed -- or really close to it -- three or four times and bounced back and recovered every time."
As for Puig and Peraza, the outlook is much murkier.
"Yasiel, the most I've seen on a report is 70 percent. He's still having problems running," Mattingly said. "That's more along the Howie Kendrick lines that we hit at 20 days, where it ended up being almost 40. [With] Yasiel, I don't feel nearly as confident that he's going to get back. Kiké, I feel better. Peraza is more in the Yasiel boat, but we'll see."
Once any of them return to game action, there will be a transition period to getting back into playing every day, as Kendrick found out. The second baseman missed a month with a strained hamstring and has been eased back into the lineup as he works his way back into game shape.
"Just like we found out with Howie, Howie thought he'd be able to jump back in there and play every day," Mattingly said. "But after that first day he felt like he got hit by a truck. Getting back to game intensity is harder than it looks."
Steve Bourbon is an associate reporter for MLB.com. This story was not subject to the approval of Major League Baseball or its clubs.