Wilson content with role, looks to show closer stuff
Reliever started season at Triple-A, now one of Tigers' most reliable 'pen arms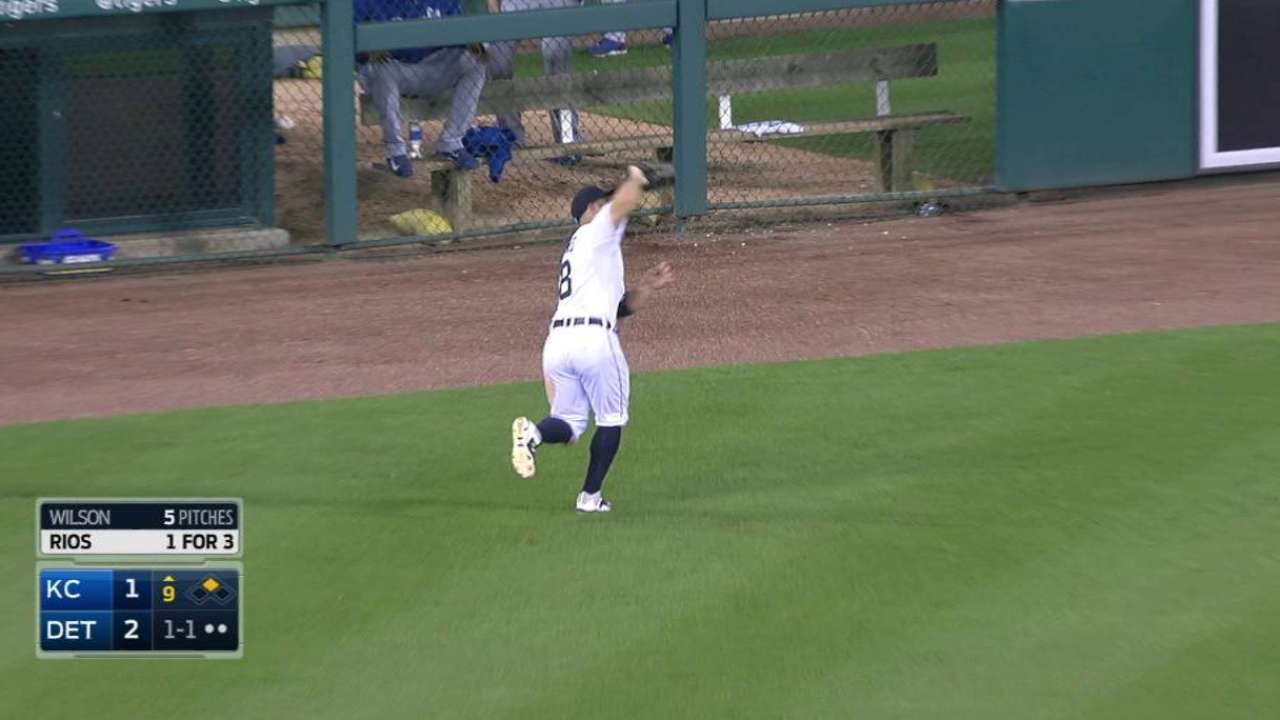 DETROIT -- Asked earlier this week about which of his players had surprised him the most this season, Tigers manager Brad Ausmus named James McCann, the backup-turned-everyday catcher. But Ausmus quickly added reliever Alex Wilson as a close second, a label that the righty endorses.
Wilson began the 2015 season at Triple-A Toledo, but he has become Detroit's most reliable reliever; he boasts a 2.22 ERA and a 1.029 WHIP over 69 innings (58 outings).
"I couldn't be happier," Wilson said after the Tigers' 7-4 victory over the White Sox at Comerica Park on Wednesday. "It's been fun. It's been something I've been looking forward to my entire career -- getting to this point where I feel established in the bullpen.
"To finally get that feeling, it's a special one for me."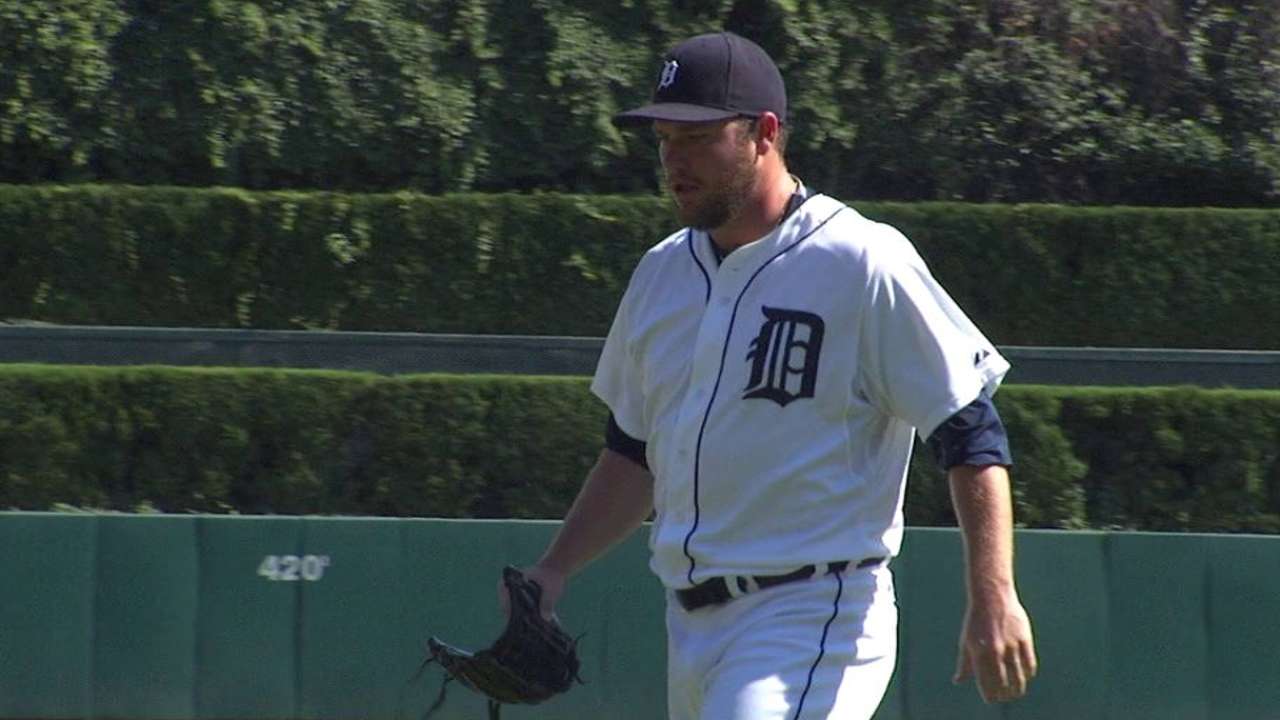 It has also come with a cost, though. Wilson has thrown 74 1/3 innings between the Minors and Majors -- his most since 2011, when he was a starter in the Red Sox's farm system -- and he is dealing with shoulder fatigue and a dip in velocity.
"I'm a little tired right now," Wilson said. "I'm fighting the good fight, but the ball just isn't coming out the way it was."
That soreness was the reason Ausmus didn't use Wilson on Tuesday, when Detroit was three outs away from the club's first combined no-hitter. Since closer Bruce Rondon had been sent home earlier that day due to a lack of effort, the manager turned to midseason acquisition Neftali Feliz, who yielded two hits and a run.
But with Thursday's off-day leading into six games against playoff-hopeful teams, Wilson is eager to prove himself as a reliable closer. He already has two saves this year, including a five-out effort in a one-run game against the Orioles in July.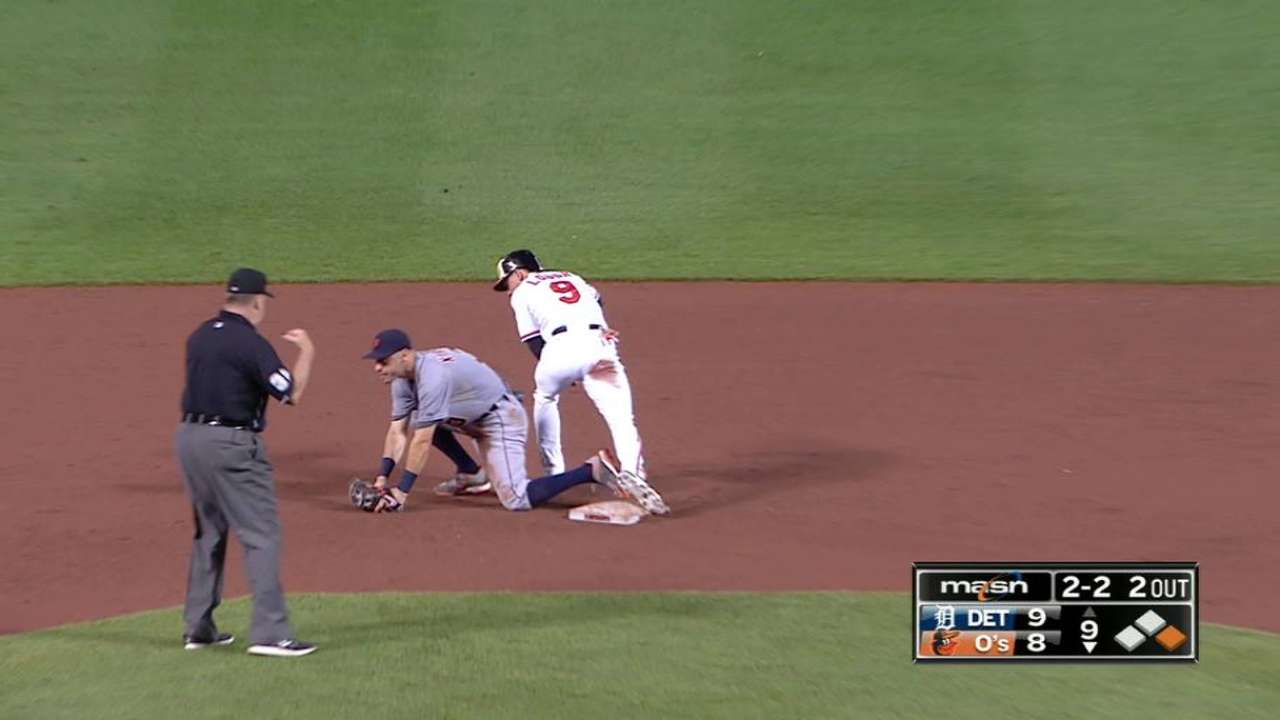 "It's something I want to work toward," Wilson said. "If you're in the bullpen, you always want to be in the back end of the 'pen. For me, being a closer would be special. It's something I would enjoy. It's something I would take seriously every single day.
"If I get the opportunity, it's exactly where I want to be."
And Wilson may have a few more of those opportunities as the Rondon-less Tigers navigate the final three series of the regular season.
"For a guy who started in Triple-A this year, everything that I've ever thought about professionally has come to fruition this year," Wilson said. "It's been a fun ride."
Alejandro Zúñiga is an associate reporter for MLB.com. Follow him on Twitter @ByAZuniga. This story was not subject to the approval of Major League Baseball or its clubs.