Bundy, Harvey, Xu join draftees at O's instructs
First-rounder Mountcastle, third-rounder Cleavinger among top 2015 picks on roster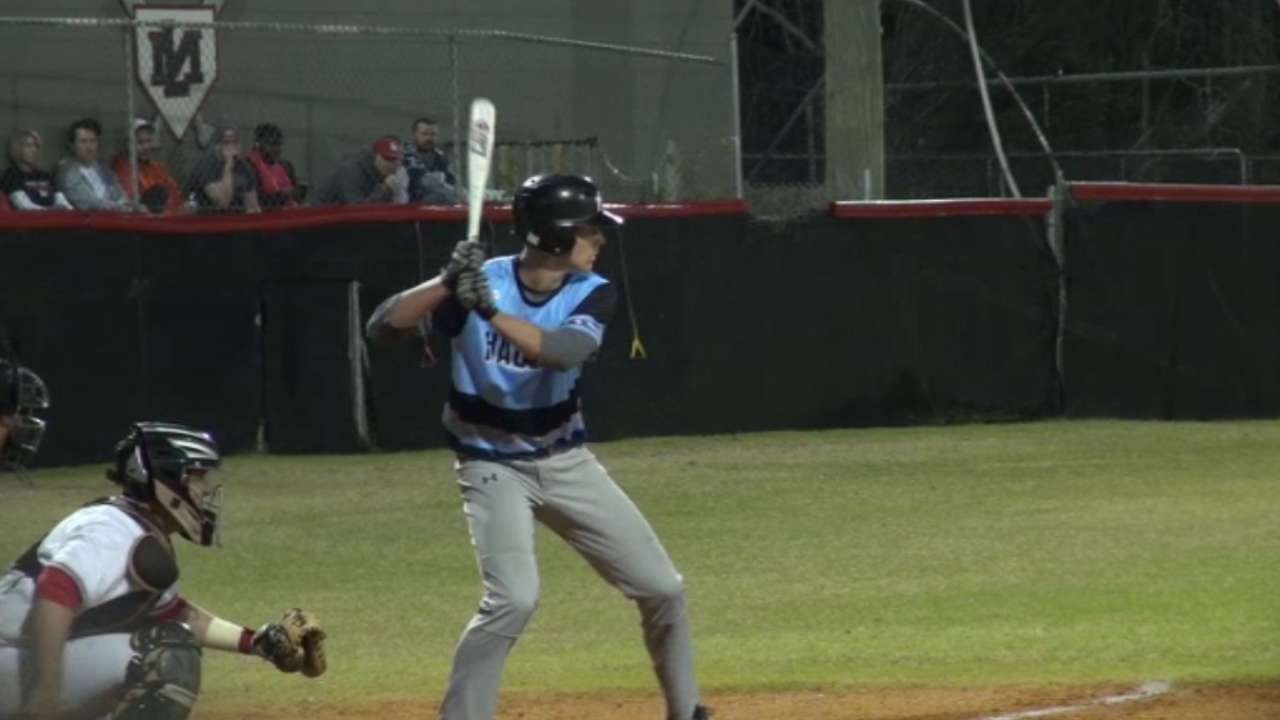 Every year, teams assemble fall rosters comprised of its younger, inexperienced prospects -- players who would benefit from the additional work and instruction.
For the Baltimore Orioles, this group includes several of their top Draft picks from 2015, such as Ryan Mountcastle, D.J. Stewart and Garrett Cleavinger, as well as shortstop Guiyuan (Itchy) Xu, who made history back in July when he became the first player to be signed out of MLB's Development Center in Wuxi, Jiangsu, China.
The Orioles' instructional league roster also features prized right-handers Hunter Harvey and Dylan Bundy, the team's No. 1- and 2-ranked prospects, both of whom were sidelined by injuries in 2015.
Mountcastle, Cleavinger looking to build off strong pro debuts
Mountcastle and Cleavinger, two of the O's top picks from the 2015 Draft, opened eyes this summer in their first tastes of professional baseball, with both finishing the season at Class A Aberdeen.
Mountcastle, the Orioles' No. 11 prospect, was assigned to the Gulf Coast League after signing with Baltimore (No. 36 overall Draft pick), and he more than held his own with the GCL Orioles, with a .313/.349/.411 batting line, three home runs, seven doubles and 10 stolen bases in 43 games. The 18-year-old shortstop didn't fare as well following a promotion to Aberdeen, though, as he batted just .212 with a .509 OPS over the team's last 10 regular-season contests.
At 6-foot-3, 185 pounds, Mountcastle has good bat speed and raw power from the right side of the plate, and he demonstrates a natural feel for turning around inner-half velocity. However, his swing is geared toward pull-side contact as he tends to open early with his front side, which in turn makes him vulnerable to both velocity on the outer half and quality secondary pitches. Those issues were highlighted by Mountcastle's 46/9 strikeout-to-walk ratio this summer in 53 games between both levels.
Cleavinger, Baltimore's No. 30 prospect, enjoyed immediate success after the O's nabbed him in the third round, although his lengthy college campaign at Oregon led to a reduced workload this summer with Aberdeen. That said, the 21-year-old southpaw still dominated in 19 appearances for the IronBirds, posting a 6-1 record, 2.16 ERA and 1.28 WHIP in 25 innings. While the former college closer proved he could miss bats with his plus fastball and average secondary offerings, he also struggled with his command at times, which speaks to his 32 strikeouts against 18 walks on the season. However, Cleavinger managed to offset the extra baserunners by regularly generating weak contact, as he held opposing hitters to a .165 average and a .583 OPS in his professional debut.
After an outstanding career at Florida State University, many expected Stewart, the No. 25 overall pick in the 2015 Draft, to make quick work of the New York-Penn League. However, the club's No. 3 prospect -- perhaps feeling the effects of a long college season -- never quite found his rhythm during his time with Aberdeen, batting just .218/.288/.345 with six home runs and 52 strikeouts in 62 games. Stewart demonstrated excellent plate discipline with the Seminoles, finishing his 177-game career with a .481 on-base percentage, courtesy of 147 walks compared to 117 strikeouts.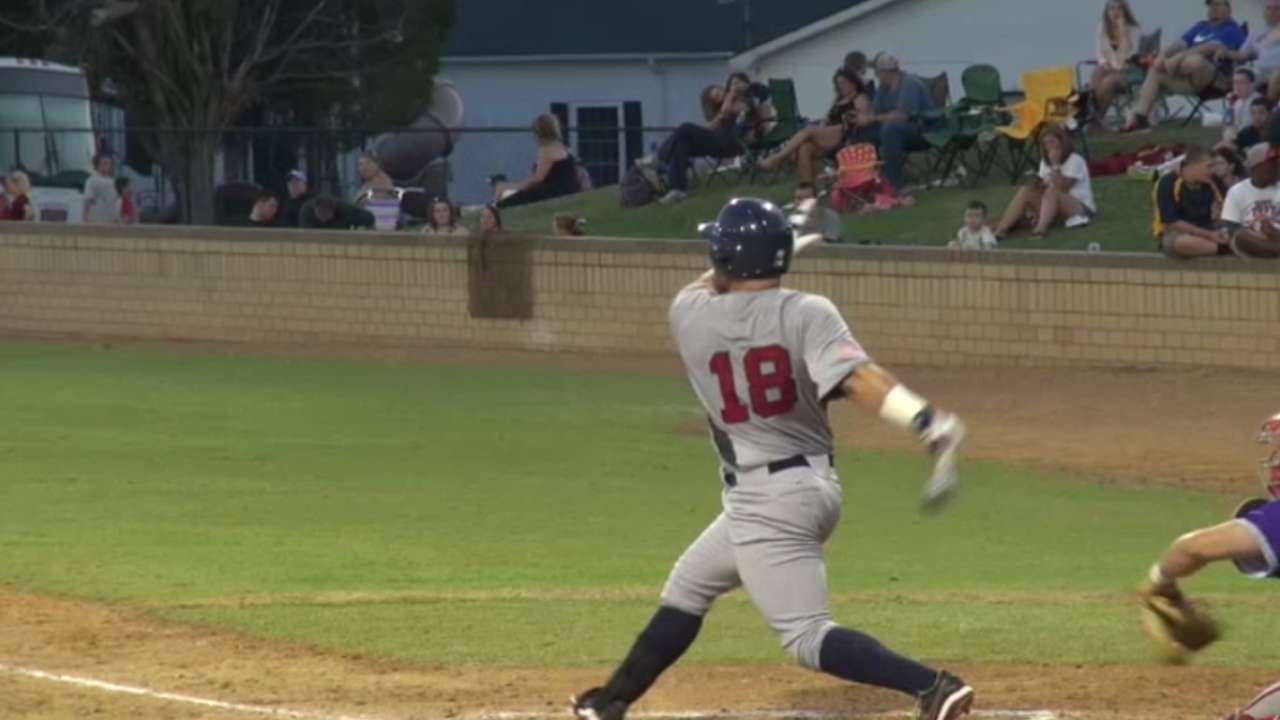 The 21-year-old left-handed hitter tried to adopt a more aggressive approach this summer, though, which led to him chasing too many pitches out of the zone, even in advantageous counts. Stewart has all the offensive tools to be at least a serviceable big leaguer, but first he'll need to determine the type of hitter he is moving forward.
Xu preparing for first taste of stateside action
The start of instructional league means Xu's highly anticipated stateside career is officially underway. Back in July, he became the first player from MLB's Development Center in China to sign a professional contract.
During his amateur career, Xu was named MVP of China's National Youth Baseball League in both 2012 and '14, and he was also a two-time MLB Taiwan Elite Camp All-Star, earning the recognition in 2013 and '14. On top of that, Xu won the 2012 China National Youth Baseball League Home Run Derby.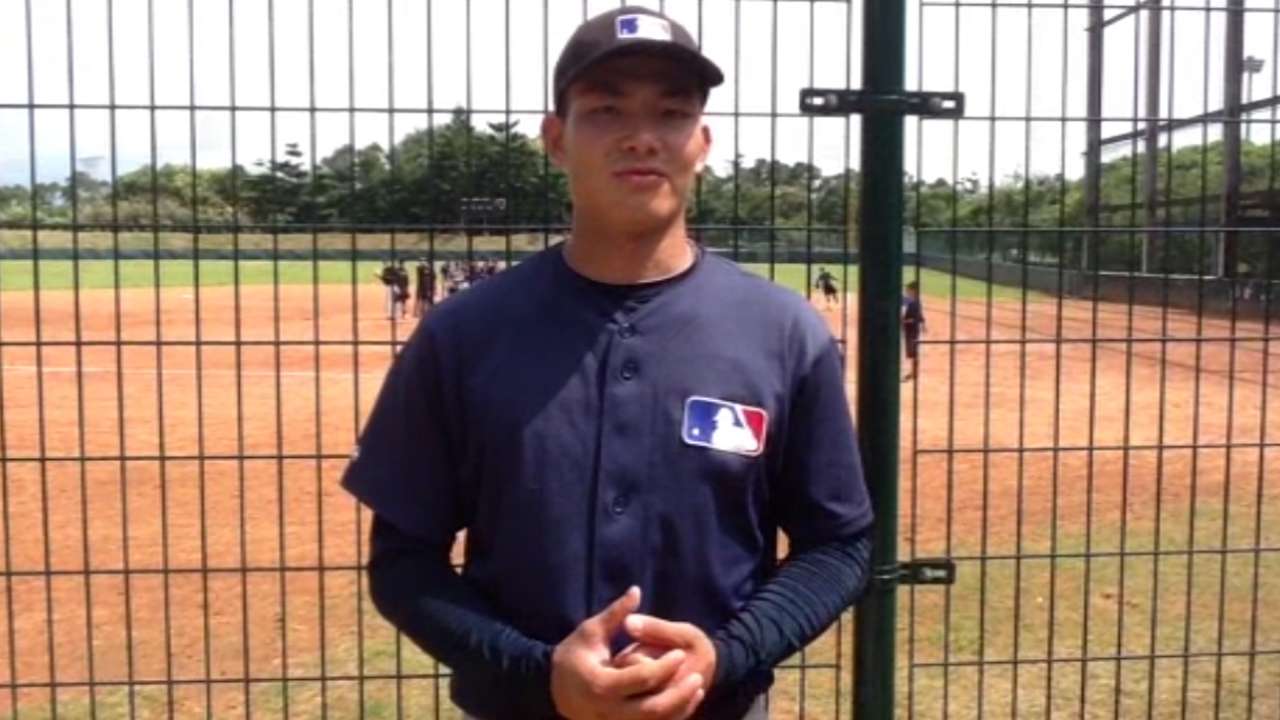 Although little is known about the 19-year-old outfielder/first baseman, Orioles executive vice president of baseball operations Dan Duquette praised Xu's offensive potential: "He has excellent balance at the plate and very good left-handed power, which we think will play well at Oriole Park at Camden Yards."
Rick Dell, MLB's director of game development in Asia, also offered high praise for the young player.
"With Itchy, you have to like his hitting," Dell said. "He really swings the bat well and has been doing a lot to continuously improve. He's a lefty hitter with a good swing and good bat speed."
Injured hurlers Bundy, Harvey working toward returns
The 2015 season was a lost one for Bundy and Harvey, the O's first-round Draft picks in 2011 and '13, respectively.
Bundy has never been the same since reaching the Major Leagues in 2012 in his first professional season. The 22-year-old missed parts of the next two seasons recovering from Tommy John surgery, but he was expected to be fully healthy for the start of 2015. Bundy made just eight starts at Double-A Bowie before suffering a shoulder injury which ultimately sidelined him for the remainder of the season. There is good news, however, as Bundy was officially cleared to resume throwing on Aug. 31.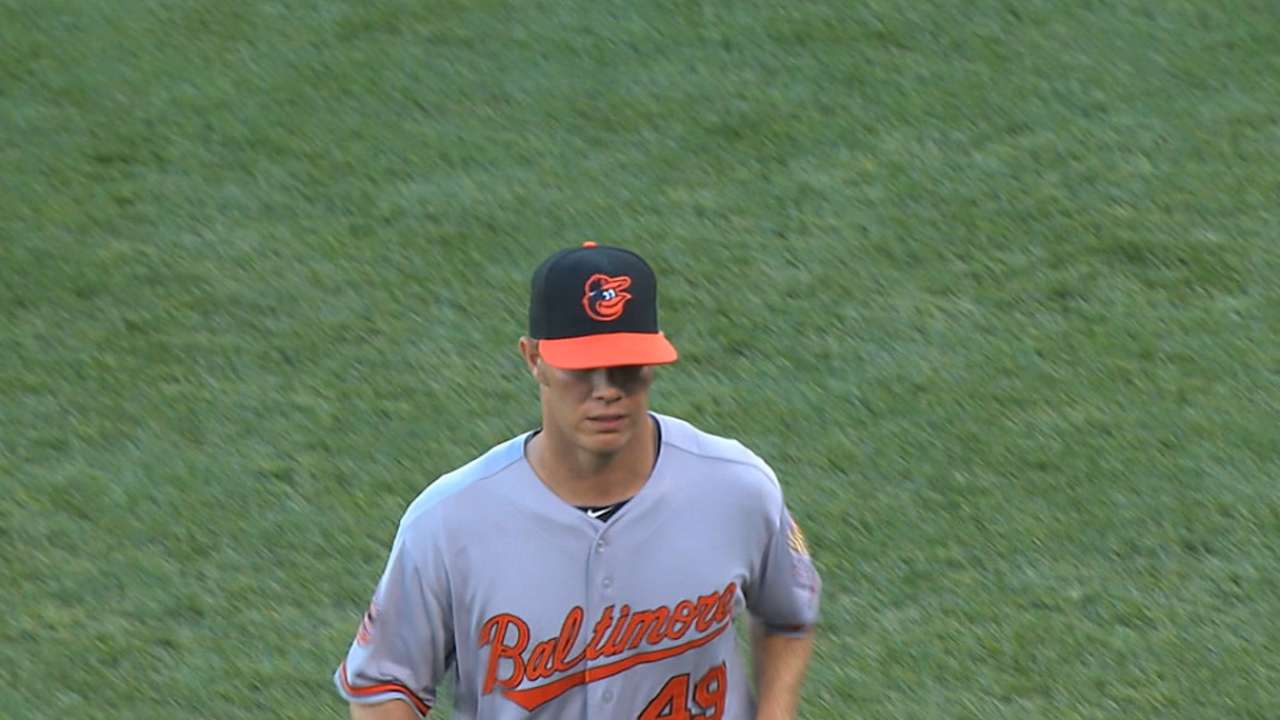 Harvey was unable to take the mound this season, first due to a fractured right fibula, and then a lingering right elbow injury, for which he received a PRP injection and saw Dr. James Andrews on multiple occasions. After resuming his bullpen sessions in late August, it appeared as though the 20-year-old right-hander might be on track to make up the lost time in this year's Arizona Fall League. Unfortunately, that possibility was squashed earlier this week when Harvey was once again shut down with discomfort in his right elbow and forearm.
Mike Rosenbaum is a reporter for MLB.com. This story was not subject to the approval of Major League Baseball or its clubs.