For Leyland, Yogi went from idol to close friend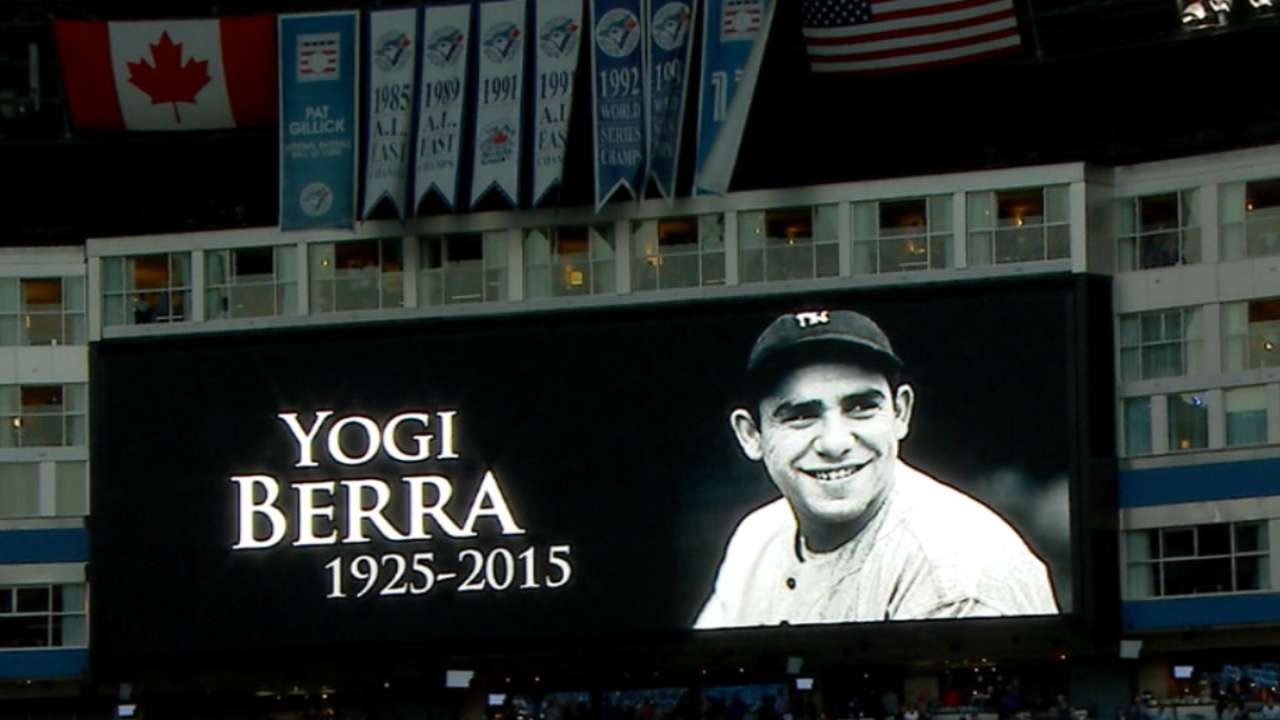 DETROIT -- Jim Leyland can let out a good cry, as some of his postseason celebrations showed. But sometimes in the moments of greatest sorrow, he doesn't want to. When it comes to remembering the late Yogi Berra, who passed away at age 90, Leyland would rather celebrate a life.
"It's a tough loss," Leyland said, "but I think about the great times that I had with Yogi and the most unbelievable thing -- that I got to know him. He was my childhood hero, and not only did I get to know him, but we became pretty good friends.
"I thought that was a helluva thing that worked out. When I was a kid and bought my first Yogi Berra catching mitt, I never imagined we'd be friends."
It was an unlikely friendship: a Hall of Fame catcher who will go down as one of the greatest Yankees of all time and a manager from Ohio who never played in the big leagues. But once they met during Leyland's coaching days, they not only stayed in touch for 30 years, they made a point to visit each other.
Early in Leyland's career, they'd talk about managing, Berra recalling his days in charge of the Mets and Yankees, Leyland getting a grasp of managing in the Majors. But they'd also talk about life, trade jokes and stories and share laughs.
"He gave me a lot of advice over the years," Leyland said. "He didn't come out and say, 'You've gotta do this, you've gotta do that.' He talked about handling players, the way baseball's gonna change. He talked about his experiences, the way he did things. And then you put it in your own personality. It was a treat."
Leyland heard the Yogisms, sure, and he laughed. But he also heard his hero talking about what made him great, an All-Star every year from 1948-62, a three-time American League Most Valuable Player Award winner, a 14-time World Series participant and 10-time champion. And Leyland took it to heart.
"He really in some ways gave hope to all little guys," Leyland said. "He wasn't a very big guy. I loved him because I used to ask him questions like, 'Why you were such a great hitter? What was your philosophy?' And he said, 'I looked for the ball, and if I thought I could hit it, I'd swing at it.' I just appreciated his straightforward approach to the game, nothing too tricky. …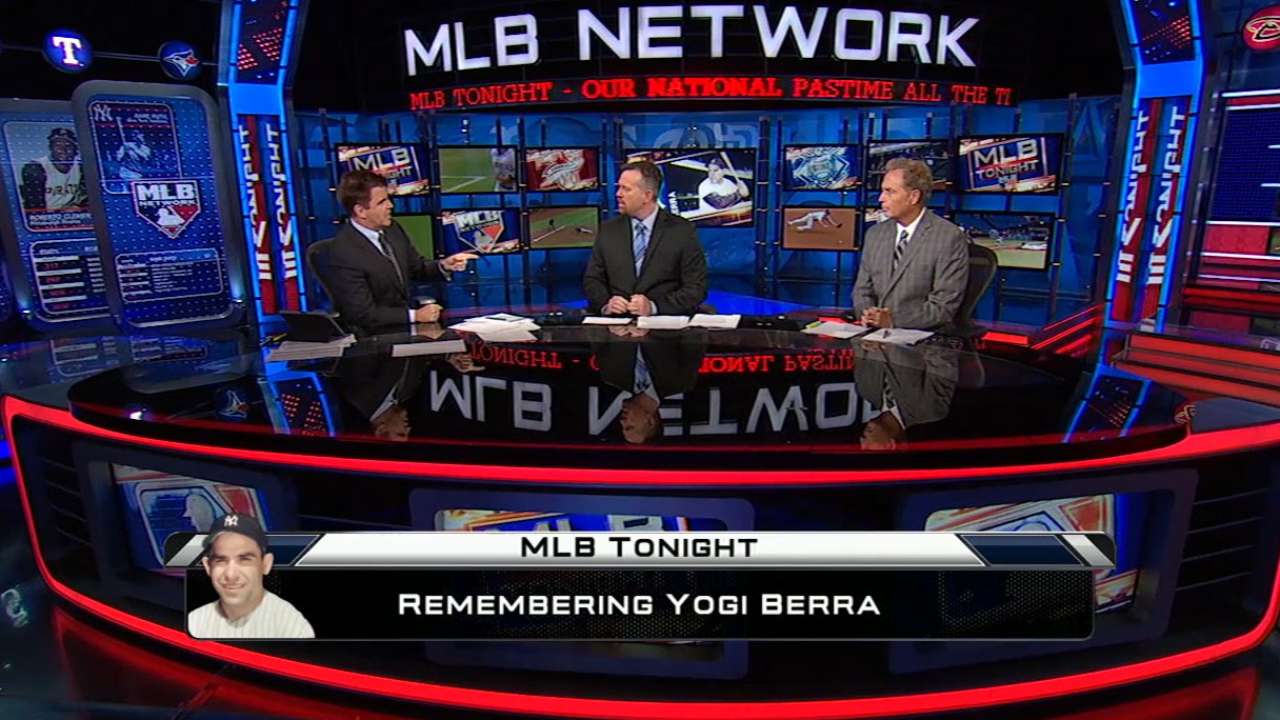 "I think people have that image of him being a character and the Yogisms and everything, and that's part of it. But there's so much more than that. I knew there was so much more there than that. There was a great substance to Yogi, a bright mind talking about baseball, experiences and such."
And through it all, they bonded.
"When I got to know him, he treated me like I'd been a big leaguer all my life, like you'd treat a teammate, and I couldn't get over that," Leyland said. "He was a left-handed-hitting Hall of Fame catcher, and I was a right-handed-hitting, can't-hit-nothing catcher. I met a lot of great people in baseball, and Yogi was right up there."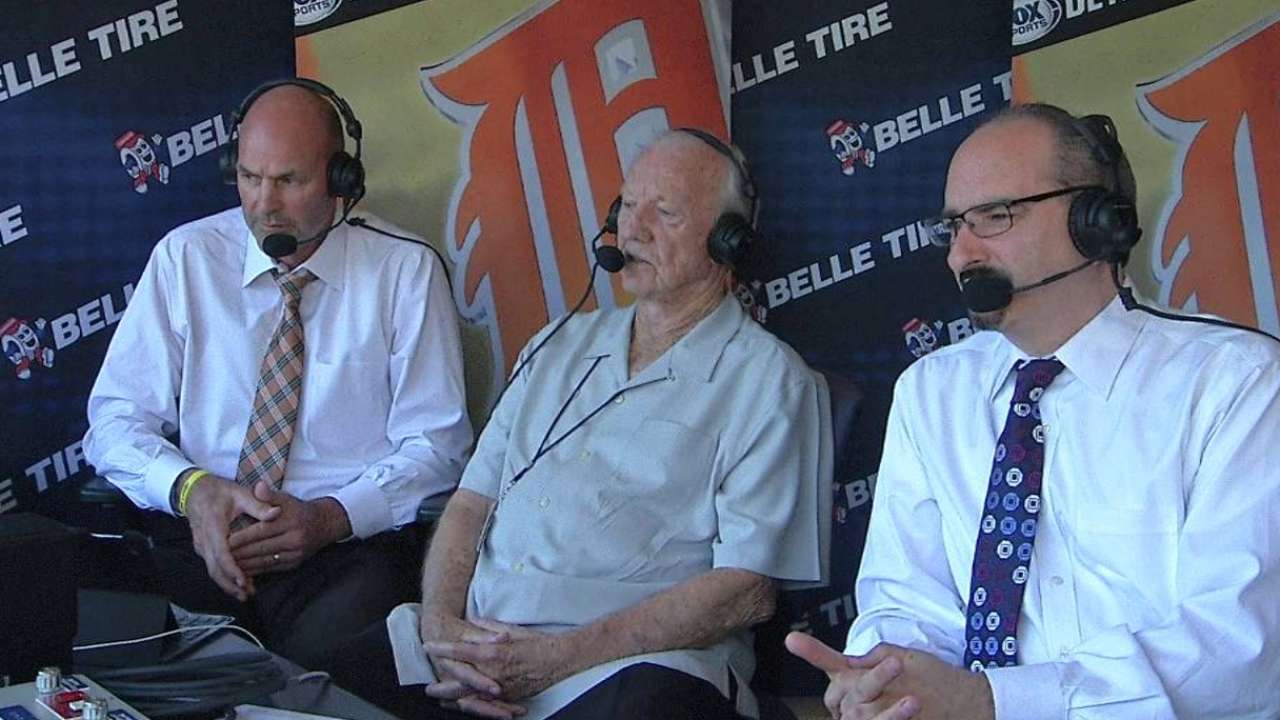 Every time Detroit headed to New York during Leyland's tenure, the Tigers manager would have a visitor in his office, usually before the first game of the series. That was Yogi. Later, he invited Leyland to the Yogi Berra Museum and Learning Center in New Jersey for dinner. Leyland went back a couple of years ago to join Tony La Russa, Joe Girardi and others for a managerial roundtable.
But if there's one favorite memory of Yogi that sticks with Leyland, it's from October. It wasn't Yogi's postseason, but Leyland's. When the Tigers had to go back to Yankee Stadium for a winner-take-all Game 5 in the 2011 AL Division Series, having lost a potential clinching Game 4 in Detroit, Yogi was there to see it, just like another series.
"'May the best team win, kid,'" Leyland remembers him saying. "He congratulated me after that, too. I'll never forget it."
Jason Beck is a reporter for MLB.com. Read Beck's Blog, follow him on Twitter @beckjason and listen to his podcast. This story was not subject to the approval of Major League Baseball or its clubs.