MLB.com Columnist
Roger Schlueter
Stats of the Day: Jays soar over Yanks in '15
Toronto wraps up 13-6 season series win with third shutout against New York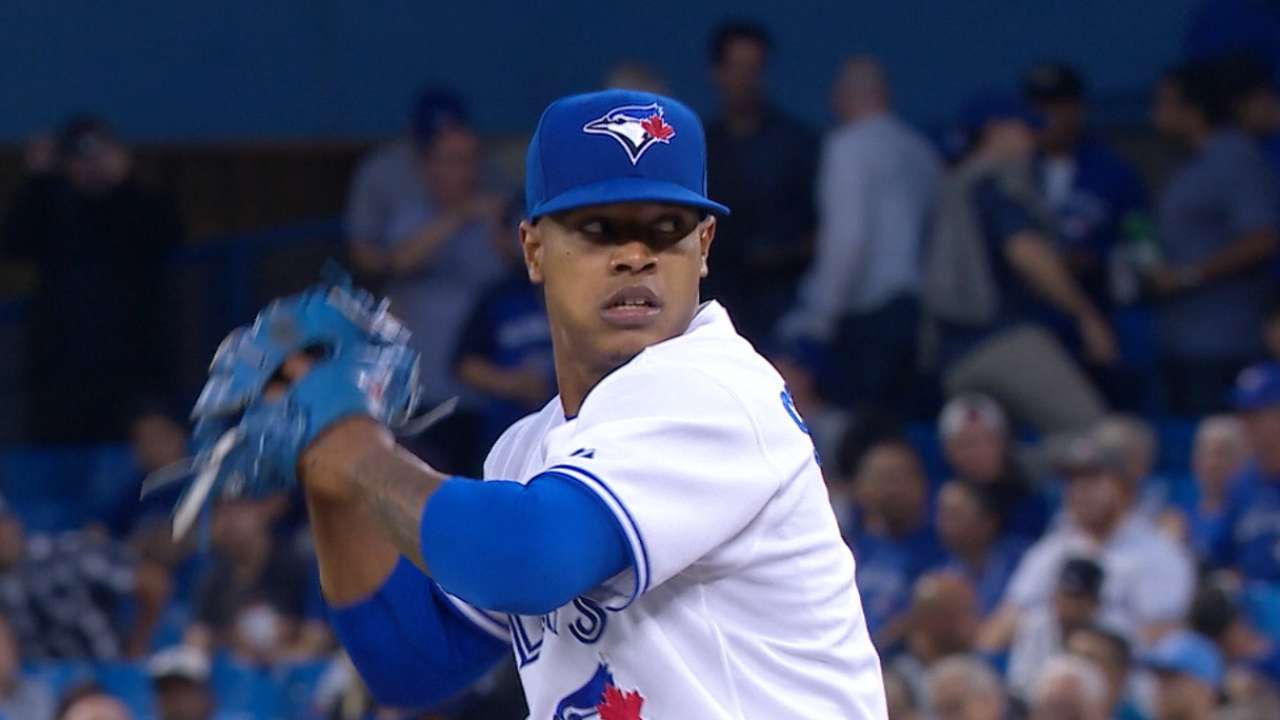 Here are four interesting items from around the big leagues Wednesday …
• Marcus Stroman (seven innings, five hits allowed) and two Toronto relievers combined on a six-hitter, as the Blue Jays blanked the Yankees, 4-0. It was their third shutout of the Bronx Bombers this year, and the Blue Jays finished the season series having posted a 13-6 record and a 2.76 ERA vs. the Yanks. They are one of only 12 teams to post a season winning percentage of at least .684 (minimum 15 games played) vs. the Yankees since New York won its first American League pennant in 1921.
• Led by Matt Carpenter's two home runs, the Cardinals powered past the Reds, 10-2. Carpenter has 26 long balls this season, with 20 of them coming while batting out of the top spot in the order. He is the second Cards player to have at least 20 as a leadoff man, joining Lou Brock (21 homers in 1967). Carpenter has a 1.011 OPS in 322 plate appearances out of the leadoff spot. Since 1914, only five players with at least 300 trips to the plate as the No. 1 hitter in the order have had a higher OPS out of the top spot: Kal Daniels in '87 (1.076), Paul Molitor in '87 (1.037), Brady Anderson in '96 (1.029), Mike Hargrove in '79 (1.020) and Rickey Henderson in '90 (1.018).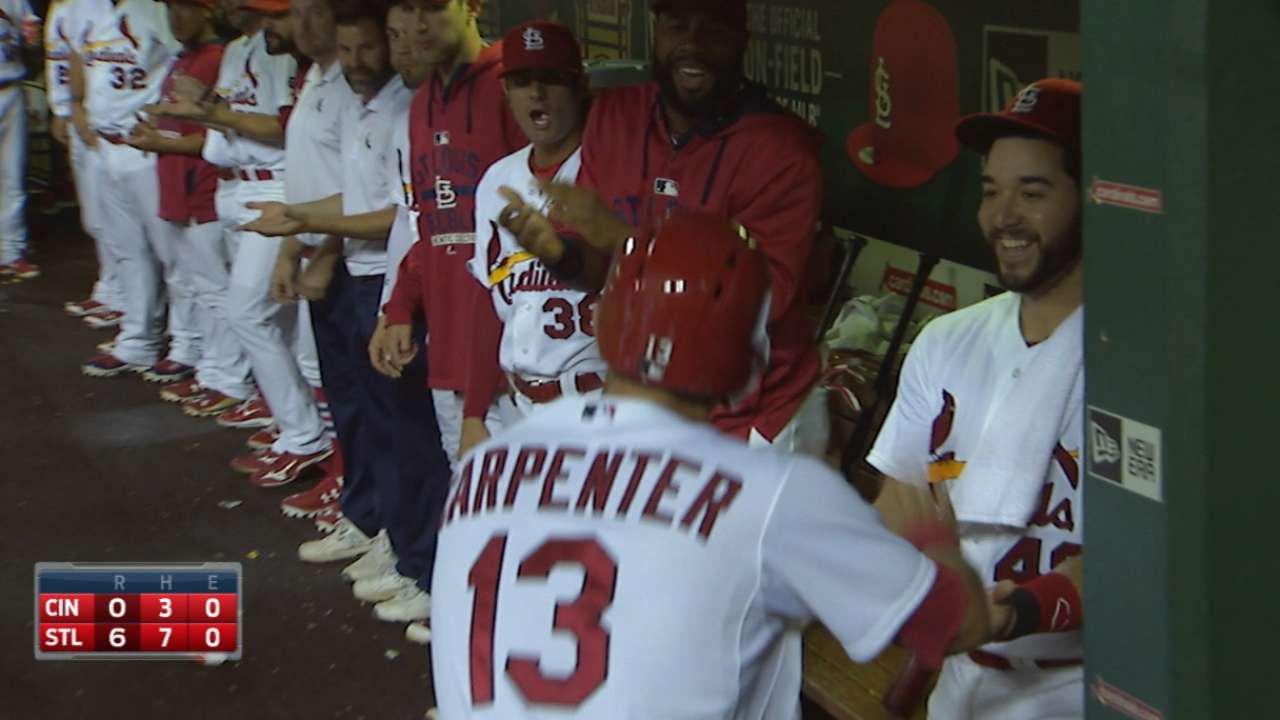 • Robinson Cano's single in the eighth inning of the Mariners' 4-3 loss to the Royals on Wednesday provided the second baseman with his 2,000th career hit. Cano became the 14th player in history -- and first second baseman -- to have at least 2,000 hits through his first 11 seasons.
• In the Orioles' 4-3 over the Nationals, Manny Machado hit his 30th home run to become the second player in franchise history to reach that milestone in his age-22 season or younger. Boog Powell, who walloped 39 homers in 1964 in his age-22 season, was the first. Machado is one of two players in their age-22 season to hit at least 30 homers this year, joining the Nats' Bryce Harper (41 homers) and marking just the seventh season in history in which two players have accomplished the feat.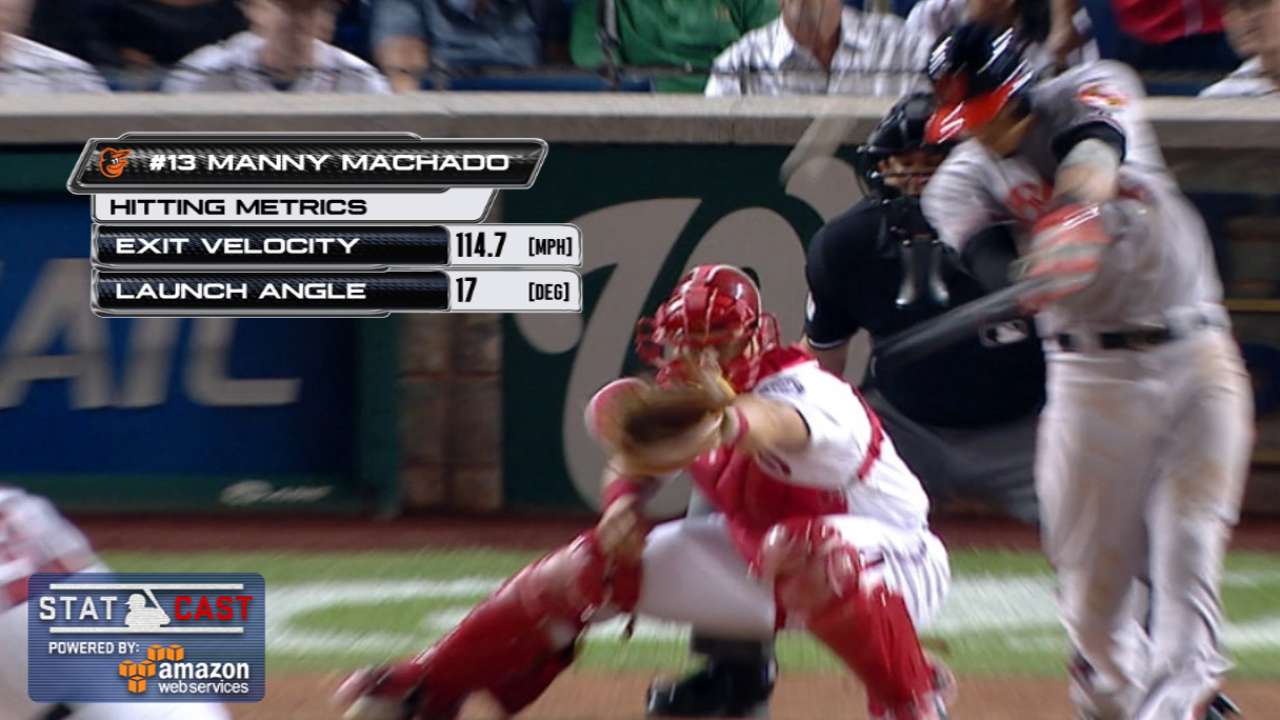 Milestone watch for Thursday
• Chris Sale (259 strikeouts) needs 10 K's to tie Ed Walsh (269 in 1908) for the single-season White Sox record. And with 996 career K's, Sale is four strikeouts shy of becoming the 11th pitcher in franchise history with at least 1,000. Sale needs 11 punchouts to tie Joe Horlen (1,007) for 10th on the list.
• Cole Hamels (197 strikeouts) is three shy of producing his fourth career 200-strikeout season. Hamels would be the 13th left-hander to have at least four such years.
• With his next strikeout, Madison Bumgarner (219 K's entering his start) will set a new career high. And in doing so, he will establish a new mark for the third most for a left-hander in a season in Giants history. He currently trails Cy Seymour's 239 in 1898 and Rube Marquard's 237 in 1911.
• Clayton Kershaw (272 K's) needs eight punchouts to become the eighth left-hander since 1893 to record at least 280 strikeouts in a season. The seven southpaws who have reached this height: Randy Johnson, Rube Waddell, Sandy Koufax, Sam McDowell, Steve Carlton, Mickey Lolich and Vida Blue.
Roger Schlueter is a contributor to MLB.com. This story was not subject to the approval of Major League Baseball or its clubs.