MLB.com Columnist
Mike Bauman
Postseason is time for stars to shine bright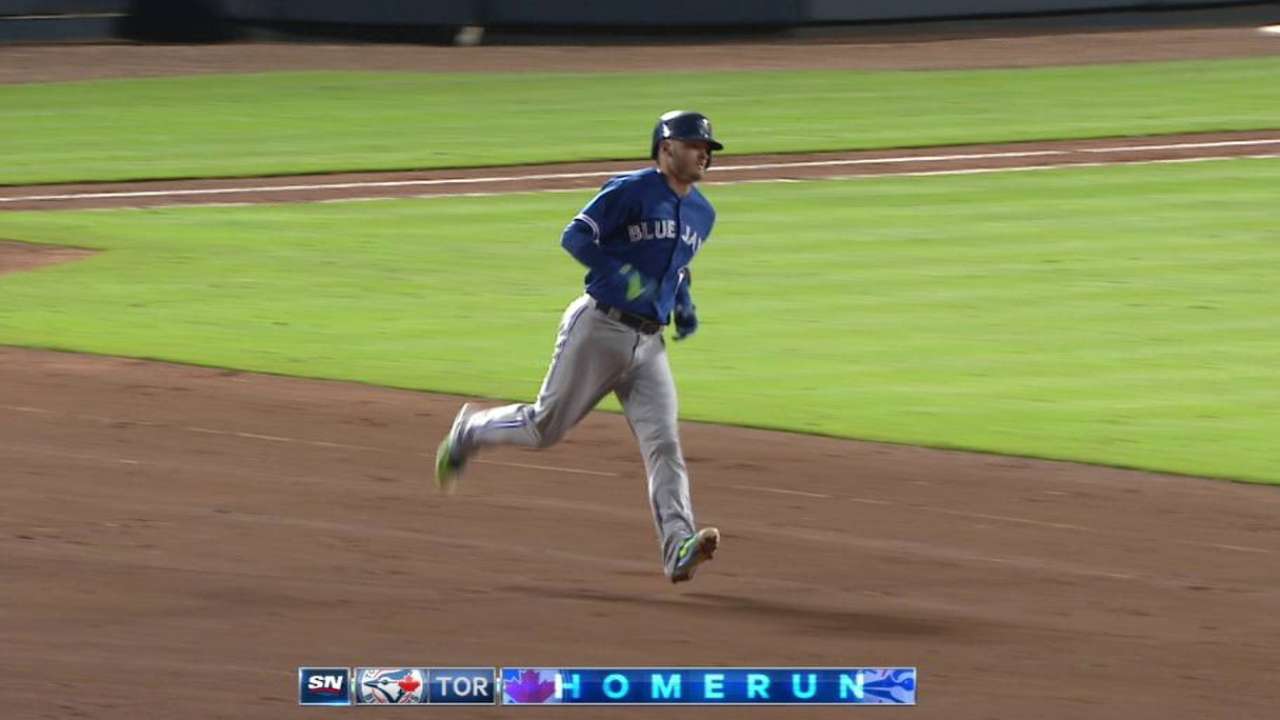 Winning the World Series is typically a 25-man operation. But at this late date in the regular season, who are the players most likely to lead their club to baseball's summit?
And for that matter, who are the players whose top-shelf performance could be absolutely essential to their team's postseason success?
Reasonable people may differ, but here's a list of 2015 candidates who fit into the categories of potential and/or necessary stars:
Josh Donaldson, Blue Jays
Toronto's lineup is loaded, but the standout among standouts is Donaldson. The likely American League MVP Award winner, Donaldson ranks second in the AL in Wins Above Replacement (WAR), and his postseason stardom would be a logical development.
Masahiro Tanaka, Yankees
The question is not only can Tanaka pitching superbly, but can he pitch, period? The right-hander was held out of Wednesday night's start against the Blue Jays because of a Grade 1 right hamstring strain. The Yankees lost the game, 4-0. But Tanaka would be the logical choice to start the AL Wild Card Game presented by Budweiser. Tanaka is a must for the Yanks to succeed in the postseason.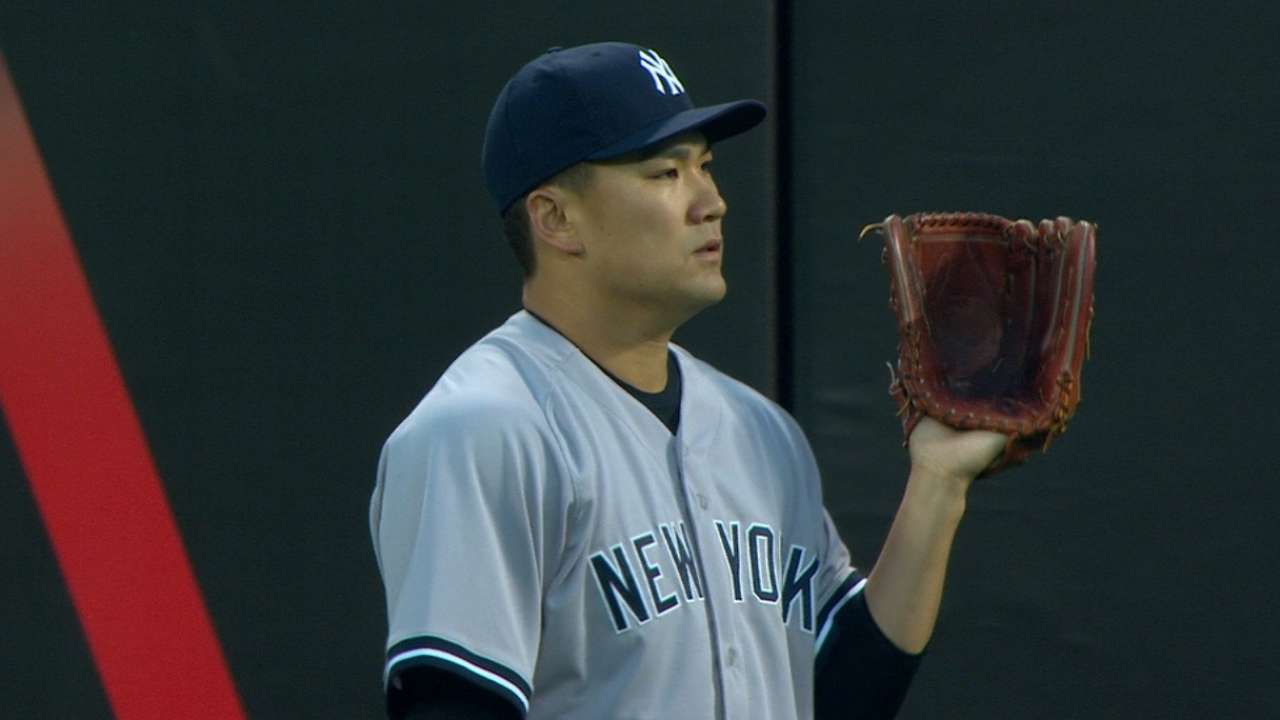 Wade Davis, Royals
We know from the 2014 postseason how the Royals' bullpen carried this club. Now, Davis has been installed as the closer, because Greg Holland has suffered from right elbow soreness. Davis has terrific stuff and he succeeded in the closer's role when Holland was unavailable earlier in the season, and he will need to be just as good in the postseason.
Miguel Sano, Twins
It's typically a dicey proposition -- putting this kind of load on a rookie. But Sano can handle it. He's made a huge difference in the Twins' lineup since coming up at midseason. A source of power and run production, Sano has a slash line of .282/.399/.563.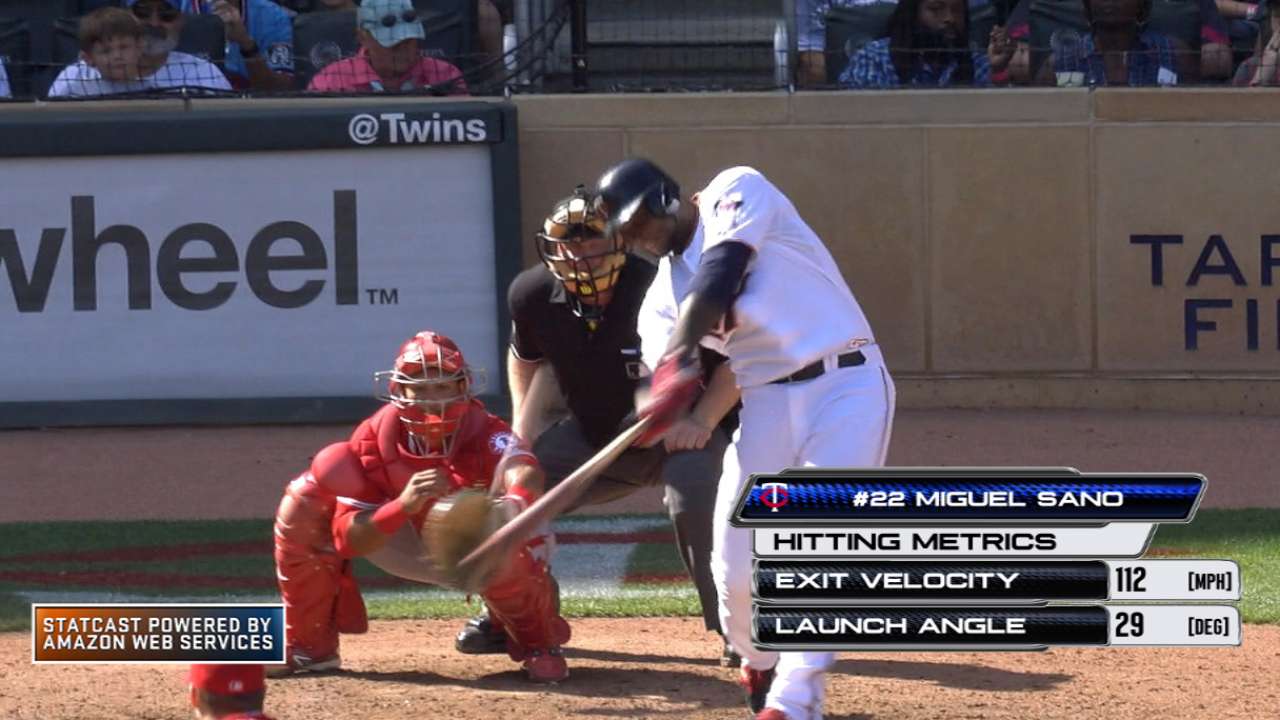 Francisco Lindor, Indians
Lindor, another rookie, has been a sparkplug, helping the Indians climb into the AL Wild Card race. He has provided a lift offensively, but Lindor may have had an even bigger impact with his stellar play at shortstop. He is a logical candidate for a large postseason role.
Prince Fielder, Rangers
Team success follows Fielder, and it's no accident. One of 12 canddiates for the Esurance Best Bounceback Player Award, he is having a great season coming off neck surgery in 2014. He's a leader in the clubhouse, and he also leads on the field. Fielder could be a major difference maker for the Rangers.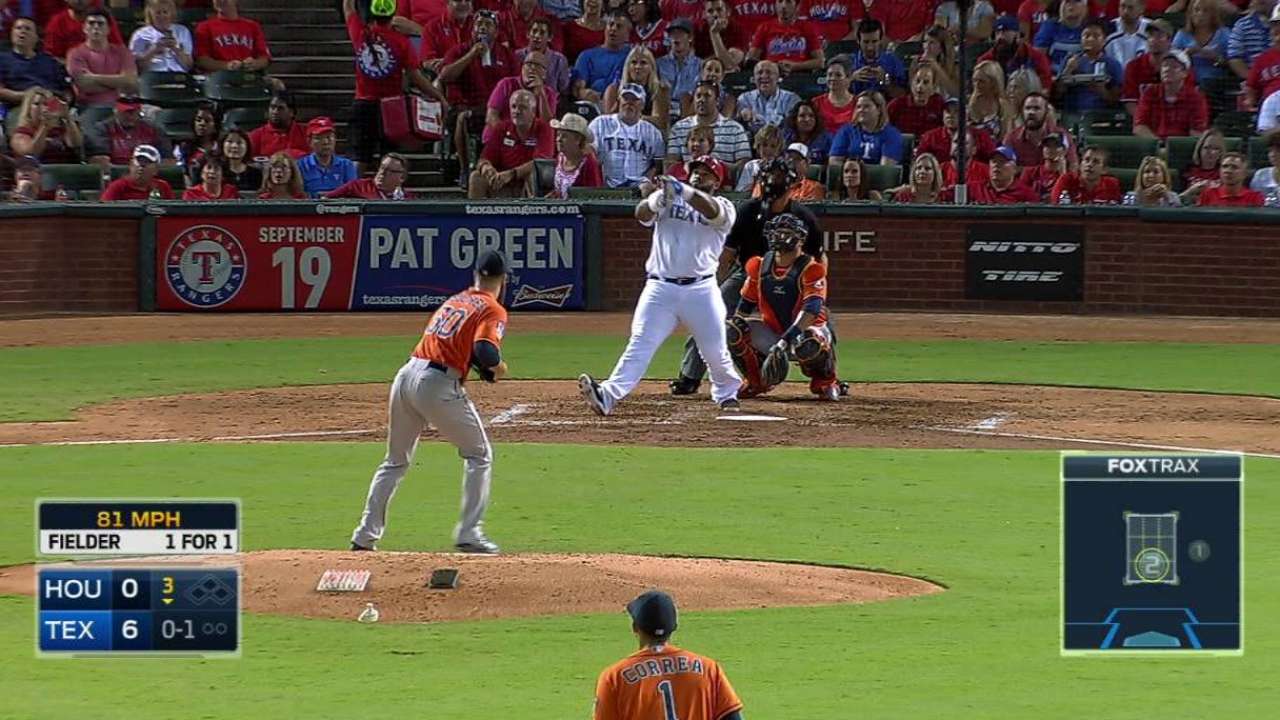 Dallas Keuchel, Astros
Whether it's a one-game AL Wild Card Game or Game 1 of an AL Division Series, the Astros are going to require Keuchel to pitch like the ace he has been for the vast majority of this season. For a young team without a great deal of postseason experience, this kind of pitching performance would be something like mandatory.
Mike Trout, Angels
This is another year in which Trout is not the first name mentioned in AL MVP Award discussions, and yet he ranks first in WAR in the Junior Circuit. A star of the first magnitude, the postseason would be the perfect place for Trout to demonstrate his incomparable game.
Matt Harvey, Mets
After all the fuss regarding an innings limit and the "will he?" or "won't he?" debate, the next act has to be stardom in the postseason, doesn't it? Nobody doubts Harvey's ability or his competitive will. But if you're going to be The Dark Knight, you can't be The Joker in October.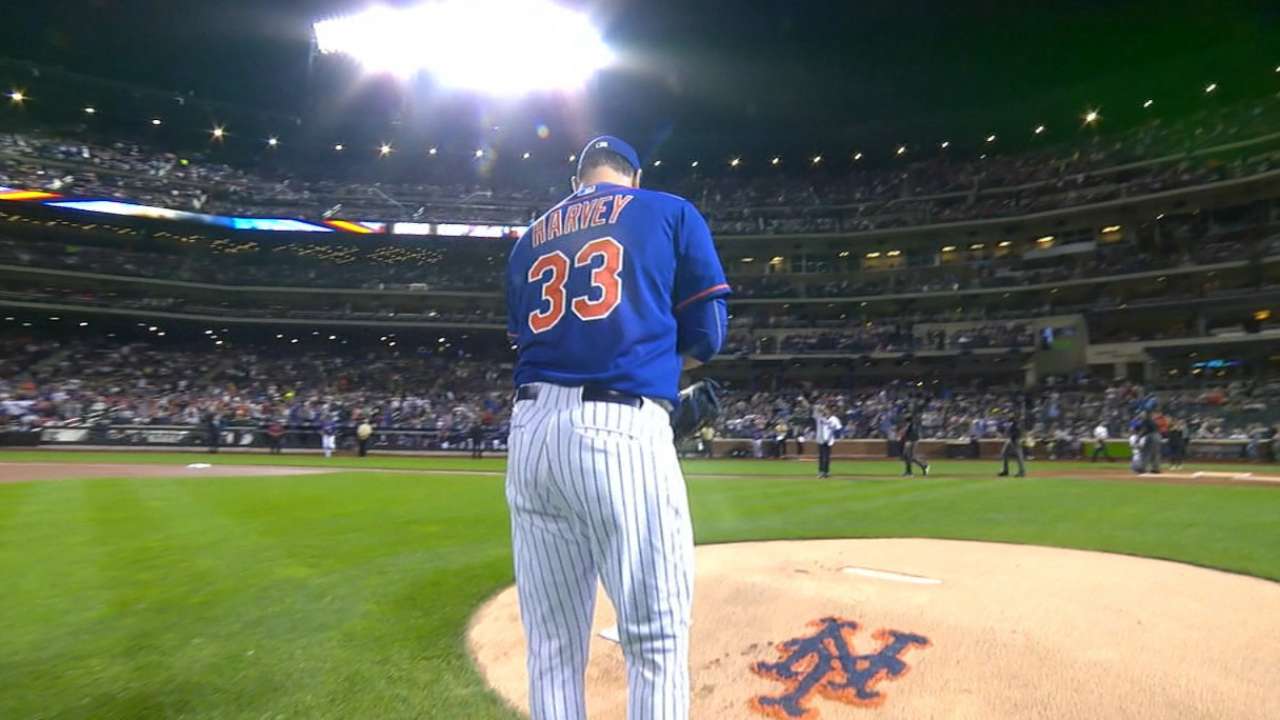 Yadier Molina, Cardinals
Molina is the Redbirds' team MVP every season, and he should have a National League MVP Award on his resume as well. Now, he has a ligament tear in his left thumb, but Molina hopes to catch again before the end of the regular season. His leadership with the pitching staff and his astute pitch calling cannot be replaced. The Cards need him behind the plate to win in the postseason.
Andrew McCutchen, Pirates
This will be the Pirates' third straight postseason appearance. To get to the next level, they're going to need some standout individual performances. McCutchen is one of the most dynamic players in the game. He's a fine candidate to lead the charge.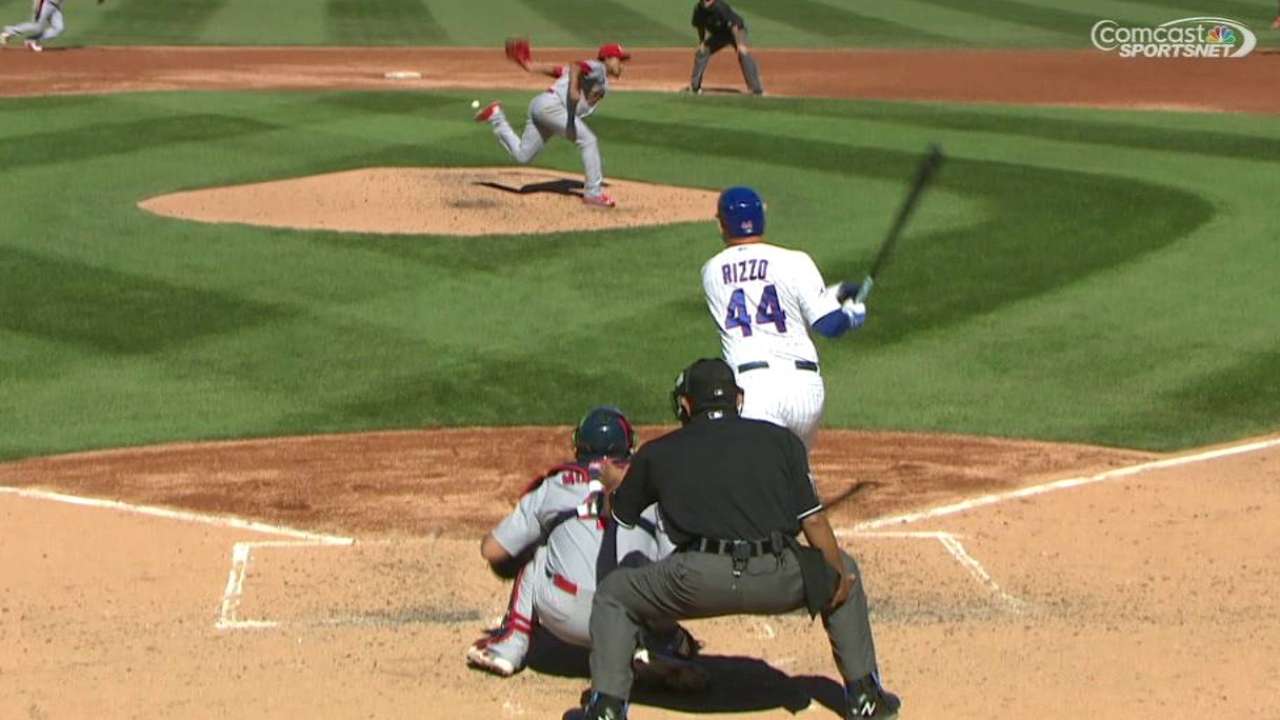 Anthony Rizzo, Cubs
When was the last time you could say that the Cubs had a bunch of players who could be postseason stars? But Rizzo has been a leader for this club, and he has put up terrific numbers. A 30-homer performer with a .392 on-base percentage, Rizzo is well positioned for postseason stardom.
Clayton Kershaw, Dodgers
Yes, yes, I know, it's Zack Greinke who is having the huge season. But Kershaw could be the big postseason variable. Kershaw has won three NL Cy Young Awards, but in the past two postseasons, he's been hit hard by the Cardinals while posting a 0-4 record against them. Kershaw will have to be the ace we've become accustomed to seeing in the regular seasons for the Dodgers to win it all.
Mike Bauman is a national columnist for MLB.com. This story was not subject to the approval of Major League Baseball or its clubs.