Low-key celebration shows Bucs mean business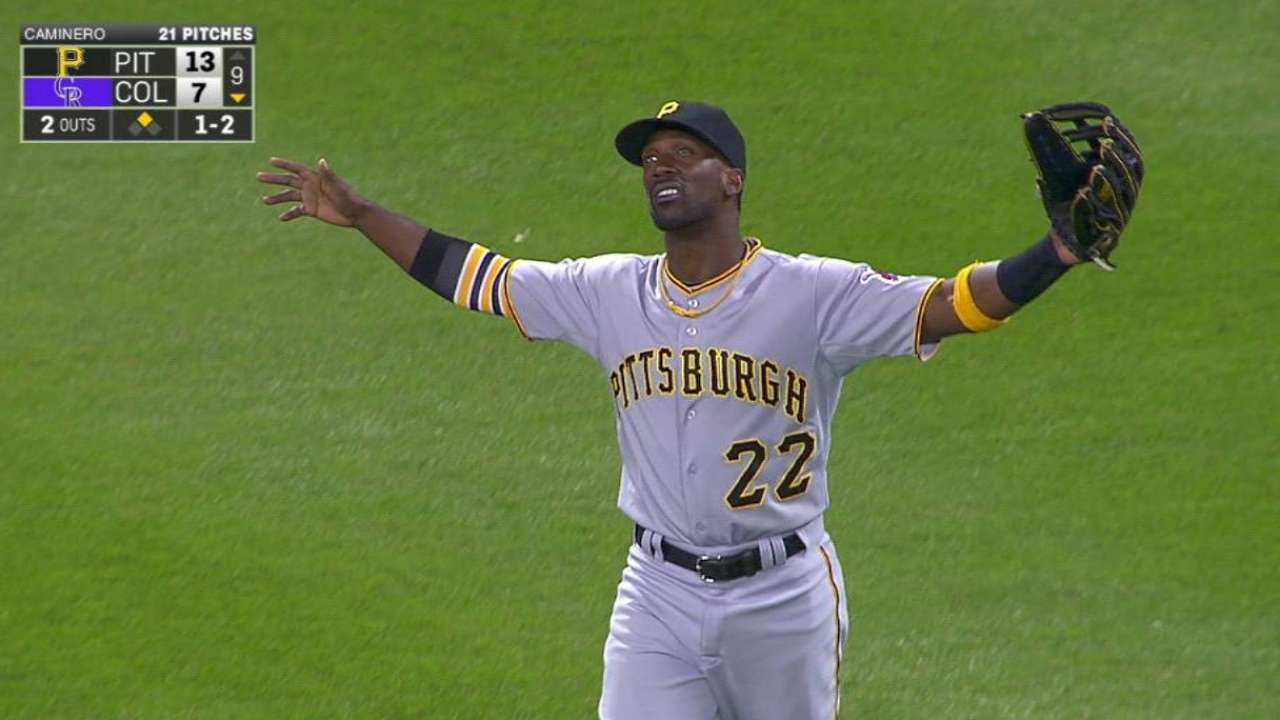 DENVER -- There was no plastic covering on the lockers to guard against champagne being wildly sprayed in a postgame celebration.
Oh, there was champagne, plenty of bottles of Korbel neatly arrayed on a table near the middle of the visiting clubhouse at Coors Field. But spraying the bubbly, players in goggles dancing around, the music blaring and madcap revelry? There was none of that for these Pirates.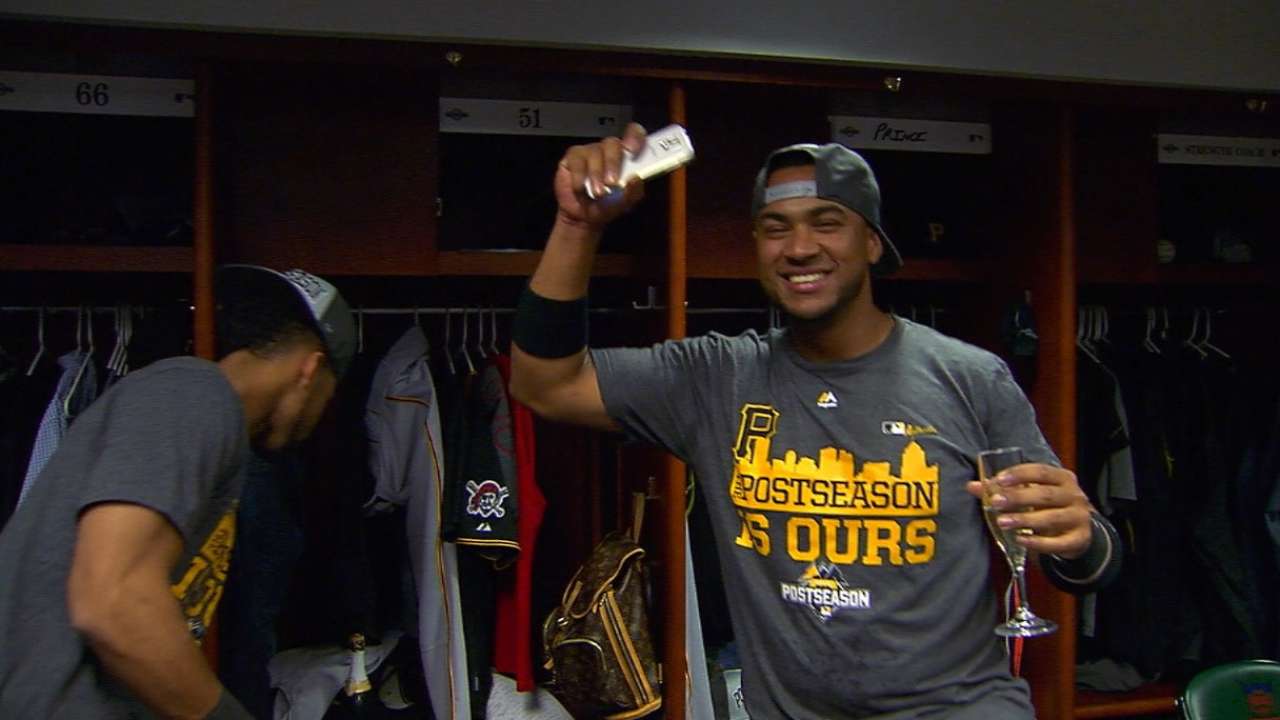 After beating the Rockies, 13-7, to clinch a playoff berth for the third straight year, the Pirates had a team toast before the media was allowed in the clubhouse. The instrumental music playing in the background was soft and would have been appropriate on any elevator.
• Pirates' focus is still on NL Central title
"Act like you been there before, and we have been," Andrew McCutchen said. "We didn't want to go crazy, because a couple years ago that was something we were happy where we were. We are happy where we are, but we know there's still some work to be done. And we're not done."
A simple celebration. #Buctober pic.twitter.com/097D9PYpdF

— Pittsburgh Pirates (@Pirates) September 24, 2015
Pirates starter Charlie Morton, who was knocked out in the fifth inning when he gave up four runs, the final three on Tom Murphy's home run, made a point of being on the bench when Arquimedes Caminero, the fifth Pirates pitcher, got Justin Morneau to ground out and end the game.
And what happened then was a scene out of, well, pick almost any victory that wasn't a walk-off. After winning their 92nd game of the season, the Pirates filed onto the field for high-fives. They didn't vault over the dugout railing and start jumping around in a happy circle.
• Ringolsby: Reaching isn't enough
"I went back out there," Morton said, "because I thought it was going to be kind of a little more celebratory. But it was subdued."
The players decided on the low-key approach. And why not? The Pirates played in a National League Division Series in 2013 and lost, and they fell short of that round when they lost the NL Wild Card Game last year. So why go crazy after getting their foot in the October door once again?
"It just shows me a lot of growth on their part," manager Clint Hurdle said. "They wanted to celebrate appropriately, and we've still got things in front of us that we've got to take care of."
• Shop for Pirates postseason gear
Pittsburgh native Neil Walker ignited the offense with five of his career-high six RBIs in the first three innings. He hit a two-run single in the first, a three-run homer in the third and in the explosive ninth, which the Pirates entered leading, 7-6, he singled home one of their six runs.
Walker was with the Pirates in 2010 when they lost 105 games and the postseason was a planet away. And now the second baseman is part of a group that Hurdle praised for its "connectedness," a group that has gone from losing game after game after game to taking a postseason-clinching win in stride.
"I can tell you it's much better drinking champagne than preparing yourself for the offseason with a week and a half to go," Walker said. "I take great honor being from the area of Pittsburgh and growing up with this team and seeing how far we've come as a group. It's no surprise to me where we're at, but trust me, we don't forget where we were."
Jack Etkin is a contributor to MLB.com. This story was not subject to the approval of Major League Baseball or its clubs.