Cueto's wiggle highlights top GIFs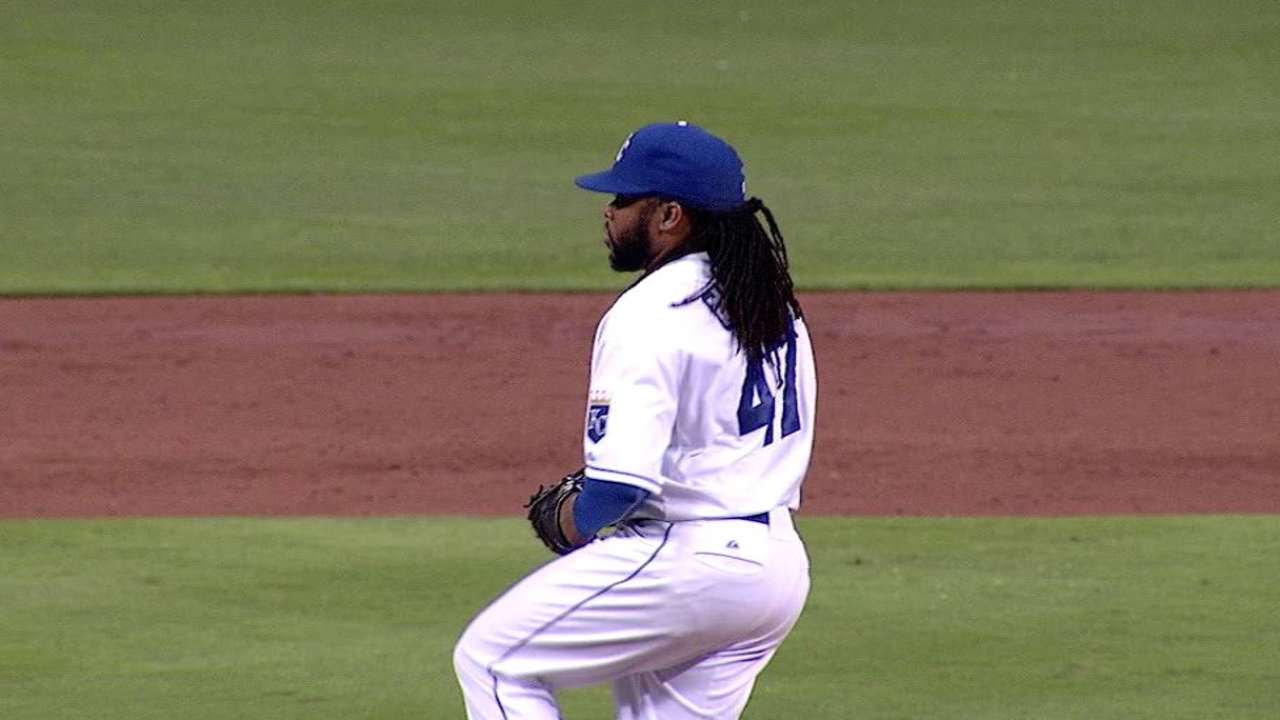 Here are the Top 5 GIFs of the day, courtesy of @MLBGIFs
1. Cueto's wiggle on the mound:
The Johnny Cueto shimmy makes an appearance on a special night for the Royals.
2. Yankees placing No. 8 floral wreath on HP for Yogi:
The Yankees pay tribute to a baseball legend in the Bronx.
3. The antlers are in the building at Kauffman Stadium:
One very devoted Mike Moustakas fan celebrates in the stands at Kauffman Stadium.
4. Hosmer's champagne celebration:
The forecast called for champagne showers in the Royals clubhouse -- the first such storm they've seen since 1985.
5. Little Royals fan dressed and holding the W sign:
A young Royals fan raises the W as his team clinches its first division American League Central crown.
Chad Thornburg is a reporter for MLB.com. This story was not subject to the approval of Major League Baseball or its clubs.