Mets' bullpen has tough time on homestand
Relievers post 6.42 ERA during nine games vs. Marlins, Yanks, Braves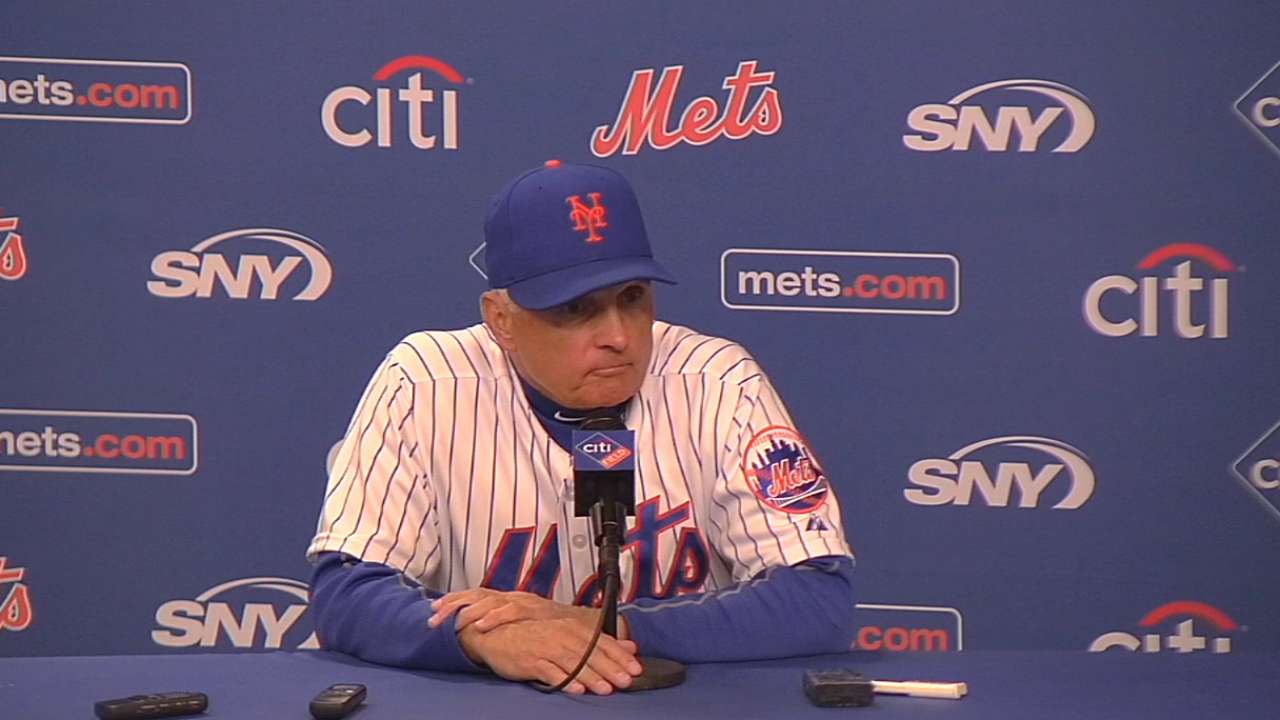 NEW YORK -- Like a hungry man salivating at the sight of a hamburger commercial, Terry Collins watched on television and wanted what he saw. He'd seen it for years, teams riding rock-solid bullpens to October success, each arm thriving in their specific role. What the three-headed monster of Kelvin Herrera, Wade Davis and Greg Holland did for Kansas City last postseason comes particularly to mind.
"We thought we had that scenario when we left Spring Training," Collins said recently.
Much has changed. In March, Collins figured Jeurys Familia and Bobby Parnell would supply a solid bridge to Jenrry Mejia in the ninth. As October approaches, Mejia has been suspended twice, Parnell marooned to mop-up duty and it's been Familia handling the ninth, for months now. He's been brilliant, the three runs allowed in Wednesday's 6-3 loss to the Braves aside.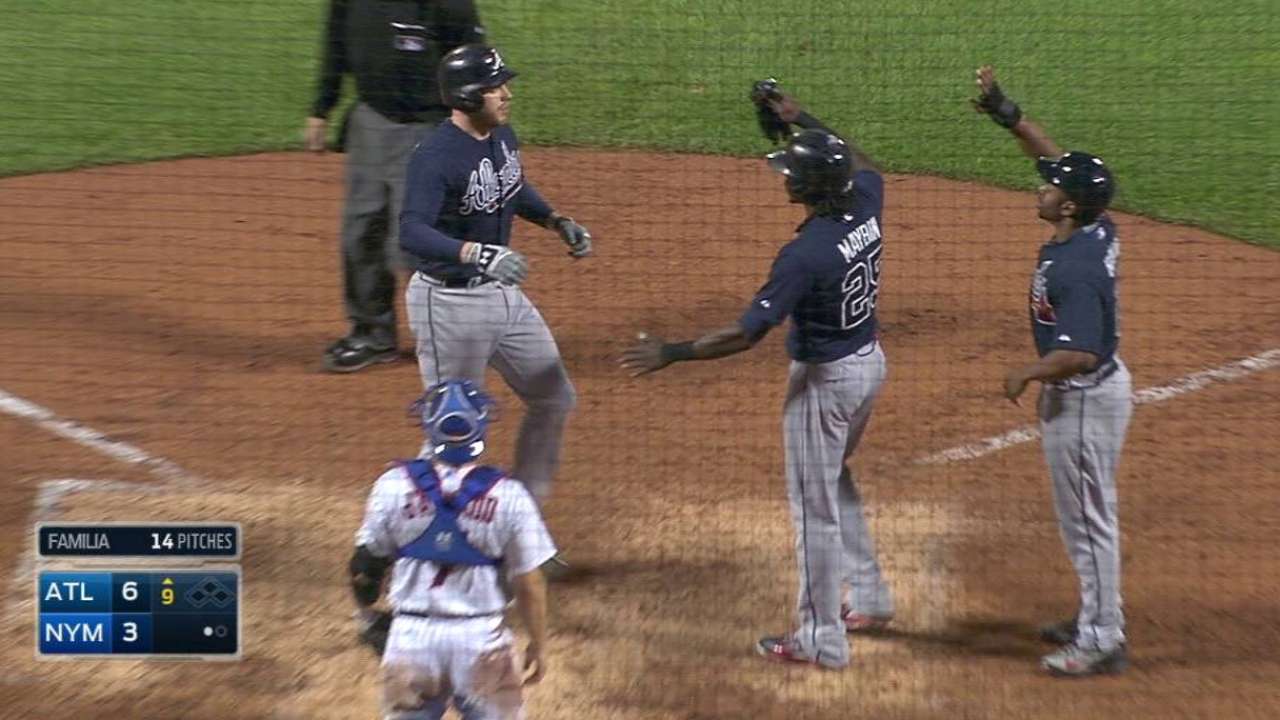 But the Mets still don't have an automatic bridge, despite the early returns of Tyler Clippard, Addison Reed and other acquisitions. This homestand, over which the Mets limped to a 3-6 record against the Marlins, Yankees and Braves, only reinforced that.
"It's the same thing we talked about last night," Collins said Wednesday.
Collins has been talking about it all week. And while most of the conversation has yo-yoed between New York's suddenly struggling offense and its starting-pitching restrictions, the bullpen woes are beginning to creep to the surface again after weeks on the back burner.
Mets relievers posted a 6.42 ERA in 28 innings this homestand, over which eight different pitchers were touched for multiple-run innings. That number doesn't include Reed, who allowed all three runners he inherited Wednesday to score (those were charged to starter Bartolo Colon).
Who it does include is every other pitcher Collins will rely on to get big outs if the Mets make the postseason, which would be his first as a manager and the Mets' first since 2006. Hansel Robles struggled Sunday night against the Yankees, and his own errant throw to third base was the only reason just one of his five runs allowed was earned.
Clippard, who allowed two runs Tuesday before working a scoreless frame Wednesday, has given up six runs over his past five innings. Carlos Torres, Erik Goeddel and Sean Gilmartin qualify as offenders. And Wednesday the virus spread even to Familia. He had allowed just one earned run over his last 25 innings before surrendering Freddie Freeman's go-ahead three-run homer in the ninth.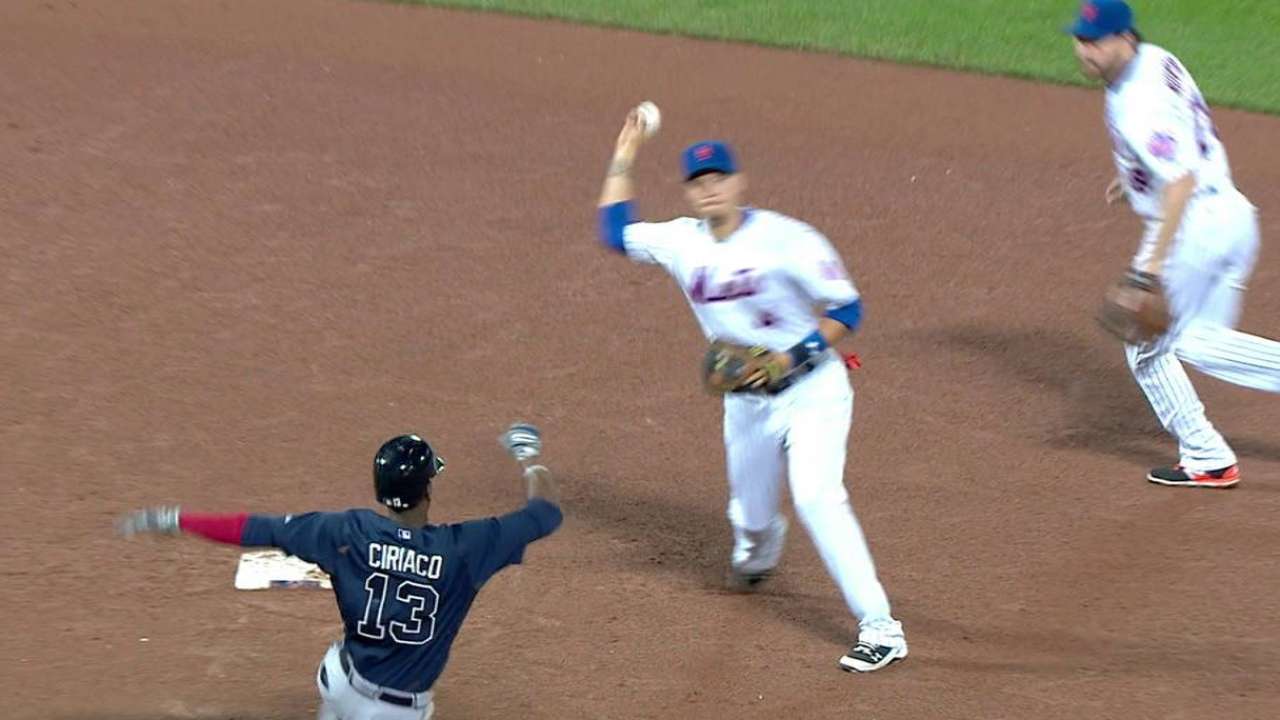 "That's about as uncommon as anything we've seen in a long time," Collins said.
"You like it when your seventh-, eighth- and ninth-inning guys have a lead, hopefully a couple of runs to play with, so they don't have to be so perfect and so fine," Mets third baseman David Wright said.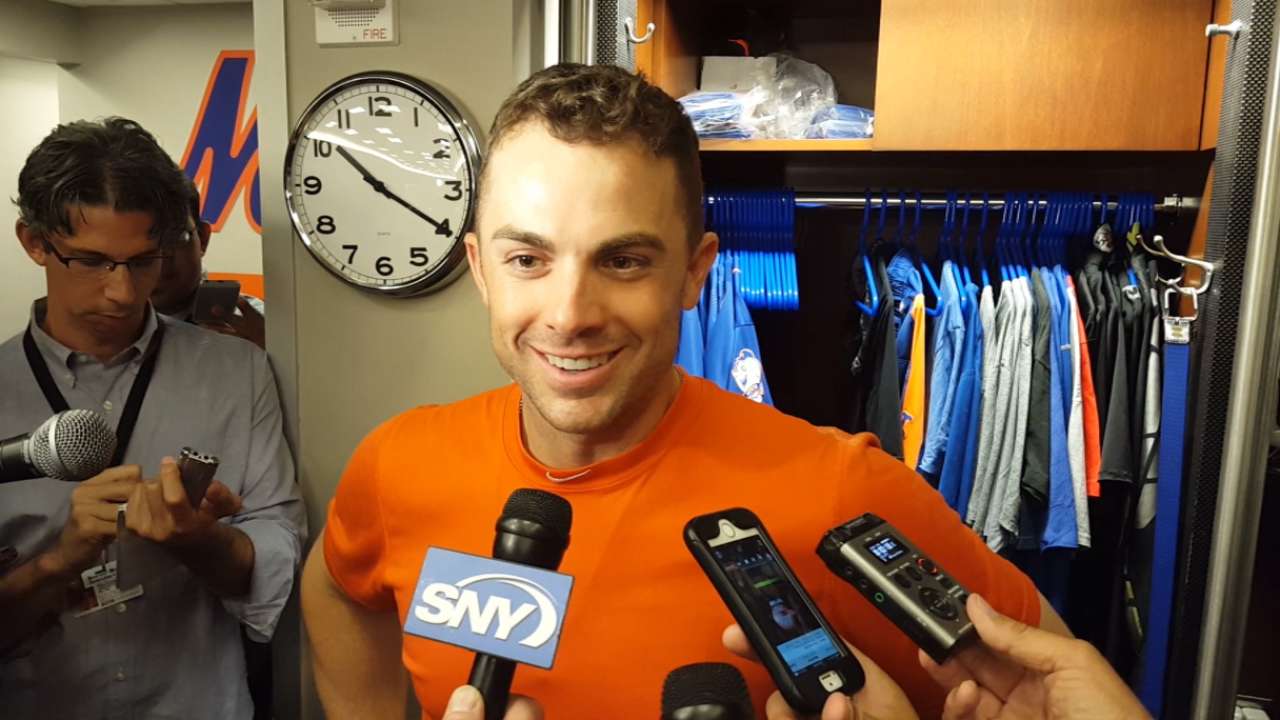 The good news for the Mets is, they still have time. Clippard allowed just one run over his first 20 appearances with New York, and Reed has still technically not allowed a run since coming over from the D-backs on Aug. 30. They'll have to rebound if the Mets plan to make a deep October push, because no more reinforcements are on the way.
Collins' quote from Tuesday about the starting rotation rings true for his relievers as well: "These are the guys we got," he said.
Joe Trezza is an associate reporter for MLB.com. This story was not subject to the approval of Major League Baseball or its clubs.