Hamstring cramp causes Solarte to leave game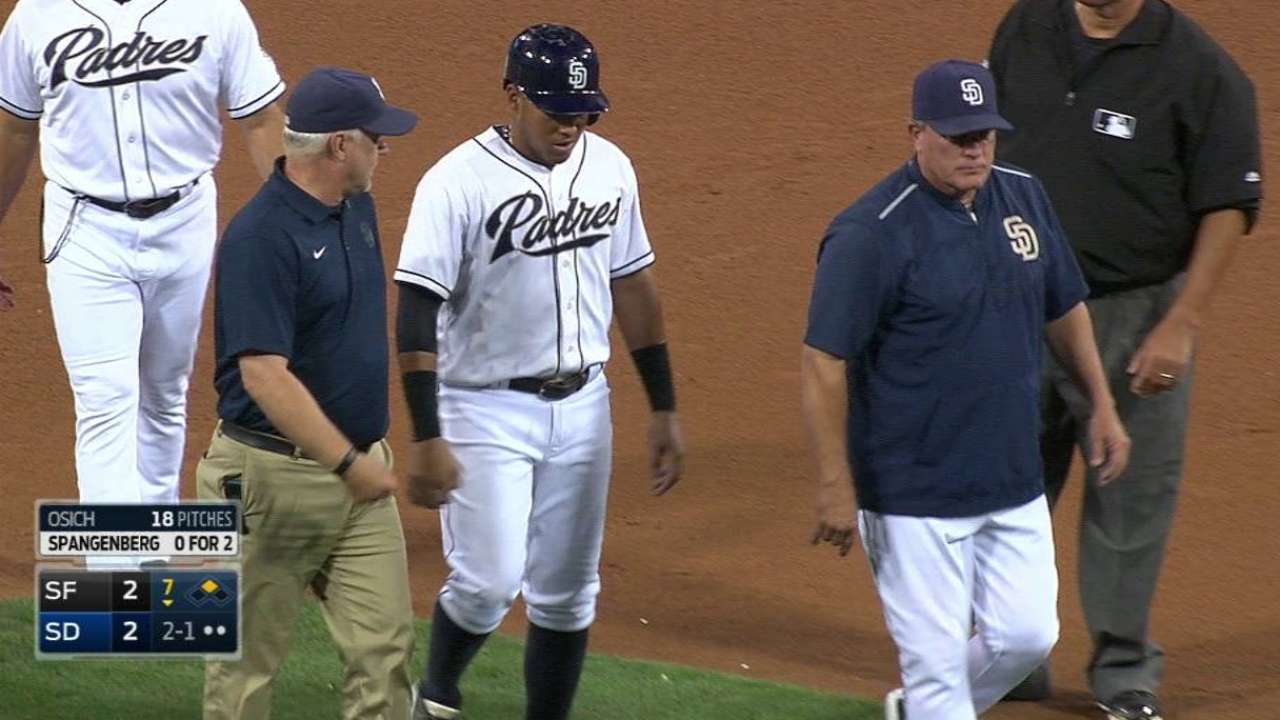 SAN DIEGO -- Just after Padres third baseman Yangervis Solarte changed Wednesday's game with a two-run double in the seventh inning to tie the score vs. the Giants, he exited with a right hamstring cramp.
"He has been going through this for a while now. His hamstrings are really tight," interim manager Pat Murphy said after the Padres' 5-4 victory over the Giants.
Solarte slowed a bit running to second base, and with Cory Spangenberg batting, play stopped for an athletic trainer to come talk with Solarte.
San Diego first-base coach Jose Valentin came out and communicated with Solarte. After a discussion, Solarte walked back to the dugout and was replaced by pinch-runner Clint Barmes.
Murphy said Solarte would be re-evaluated Thursday.
Solarte has hit .333 with runners in scoring position this season and .354 for the month of September. He picked up RBI Nos. 60 and 61 with his double.
Beth Maiman is an associate reporter for MLB.com. This story was not subject to the approval of Major League Baseball or its clubs.