What to watch for: Twins closing on Wild Card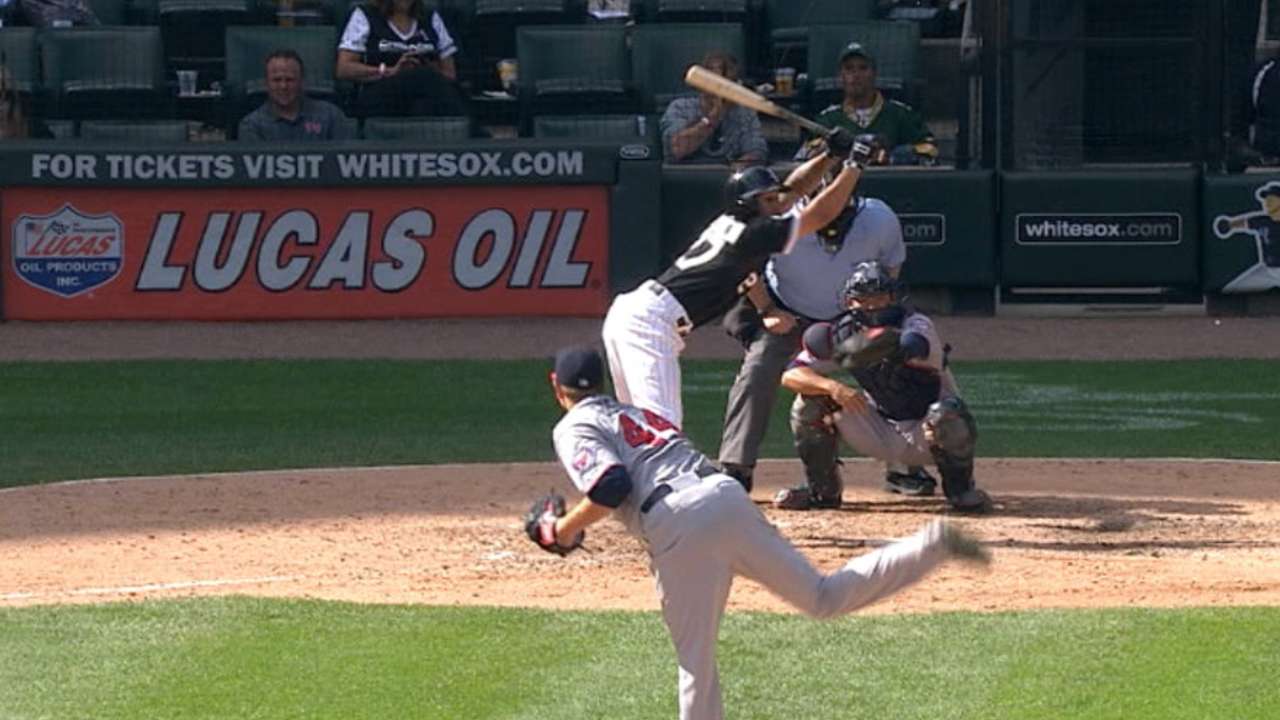 While Minnesota is just one game from catching Houston in the hunt for an American League Wild Card spot, there's still hope for Cleveland, 4 1/2 games back. The Indians will present a direct obstacle to the Twins in Thursday's series finale.
The Twins will send Kyle Gibson to the mound, and he's gone 10-10 with a 3.73 ERA in his second full season in the Majors. Gibson, 27 years old, has notched a 2-4 record and a 5.10 ERA in 12 starts since the All-Star break, but he's also gone 6-4 with a 3.10 ERA in 16 home starts this season.
The Indians will go with rookie Cody Anderson, who has managed a 3-0 record and a 2.12 ERA in five starts since returning from the disabled list. Anderson faced the Twins once earlier this season, and he allowed six earned runs before exiting in the third inning due to an injured oblique muscle.
Here are a few other matchups and games to look forward to on Thursday.
Still Peaking: ARI @ LAD, 3:10 p.m. ET
The Dodgers haven't clinched the National League West yet, but they're in an extremely strong position. Plus, their ace, and Thursday's starter, is rounding into unhittable form. Clayton Kershaw's 2.18 ERA ranks third in the league, and he has rocketed to a 9-2 record and a 1.17 ERA in 15 starts dating back to June 27.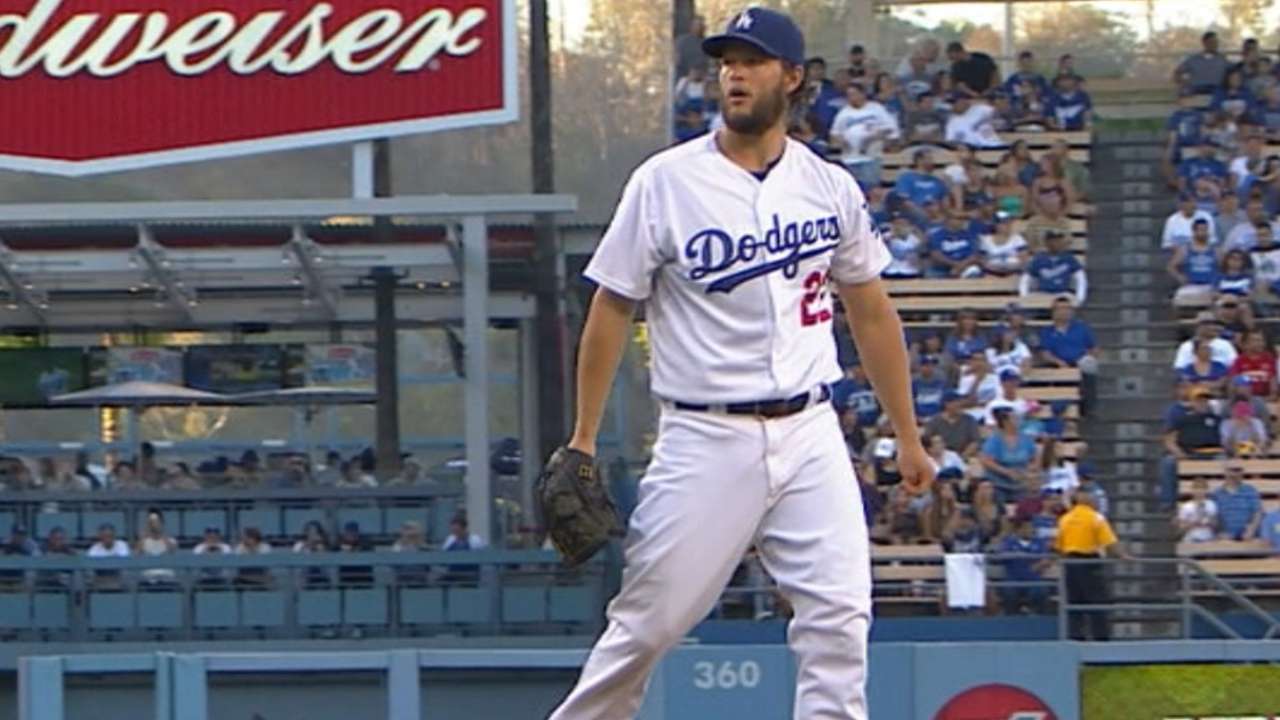 Kershaw lost his most recent start, 3-2, to Pittsburgh, which clinched a playoff spot Wednesday night. Prior to that outing, he hadn't lost since allowing just one earned run in a 3-2 loss to Miami on June 27. Kershaw has completed seven innings in 14 of his last 15 starts, and he has given up three home runs in that span.
Patrick Corbin, an All-Star in 2013, will continue his return from Tommy John surgery on Thursday. Corbin missed all of last season and has posted a 6-4 record and a 2.99 ERA in 14 starts this season.
Feeling the Heat: TEX @ OAK, 3:35 p.m. ET
The Rangers are on top of the AL West, and they'll have a chance to increase their three-game lead over second-place Houston on Thursday. Veteran Cole Hamels, acquired for just this kind of scenario, will get the ball in Thursday's series finale, and the A's will counter with swingman Chris Bassitt.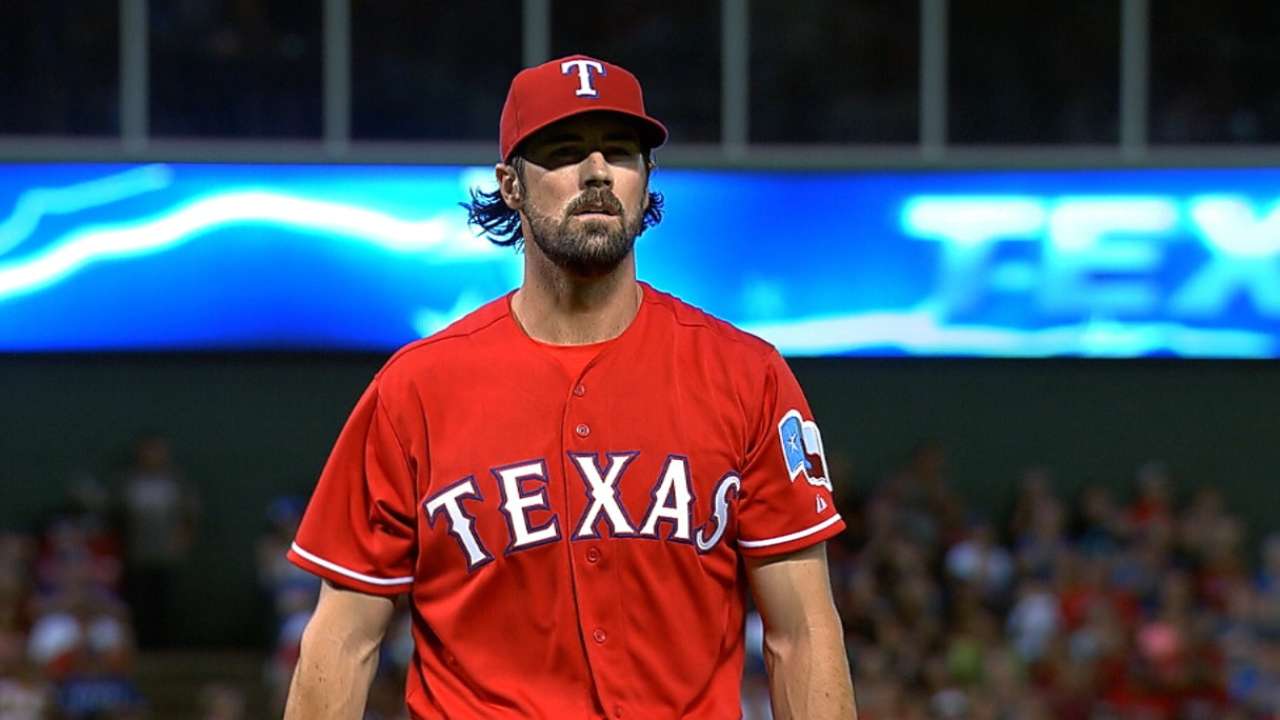 Hamels, the Most Valuable Player in both the 2008 World Series and NL Championship Series, has thrived since being acquired from Philadelphia in a non-waiver Trade Deadline deal. He's 4-1 with a 3.73 ERA in nine games for the Rangers, but more importantly, Texas has managed to go 7-2 in his starts.
Bassitt, meanwhile, has a 1-6 record, despite logging a 2.52 ERA this season. The right-hander has made 10 starts and five relief appearances, and he was 2-7 with a 3.65 ERA for Triple-A Nashville prior to his promotion. All of Bassitt's second-half appearances have been starts, and he's 1-4 with a 2.76 ERA.
Big Swings: CWS @ NYY, 7:05 p.m. ET
The Yankees may have just finished tangling with first-place Toronto, but they'll have to face one of the league's best pitchers in Thursday's series opener against the White Sox. Chris Sale, an All-Star for the past four years, will be trying to finish strong after a rocky second half of the season.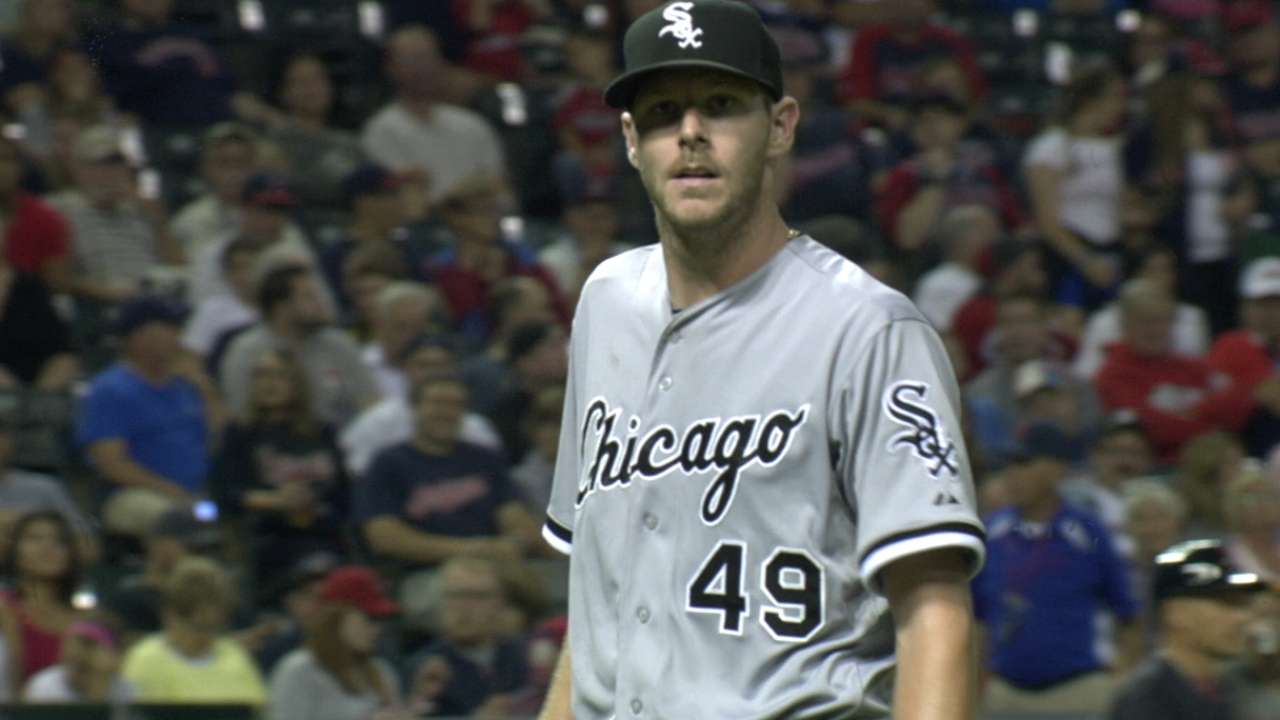 Sale is 4-6 with a 4.66 ERA in his past 12 starts, which is nearly two runs higher (2.72) than the mark he registered in 17 outings before the intermission. Sale hasn't faced the Yankees this year, but he has a 0.72 ERA against New York in his eight career appearances. Five of those games were starts.
The Yankees, 3 1/2-games behind the Blue Jays in the AL East, will start Michael Pineda on Thursday. The 26-year-old has had an erratic season, notching a 3.64 ERA before the All-Star break and a 5.35 mark after it. Pineda missed a month with a right forearm injury, and he has completed six innings just twice in his past five starts.
Spencer Fordin is a reporter for MLB.com. This story was not subject to the approval of Major League Baseball or its clubs.