Conley finishing rookie season with a flourish
Left-hander strikes out eight over six-plus innings vs. Phillies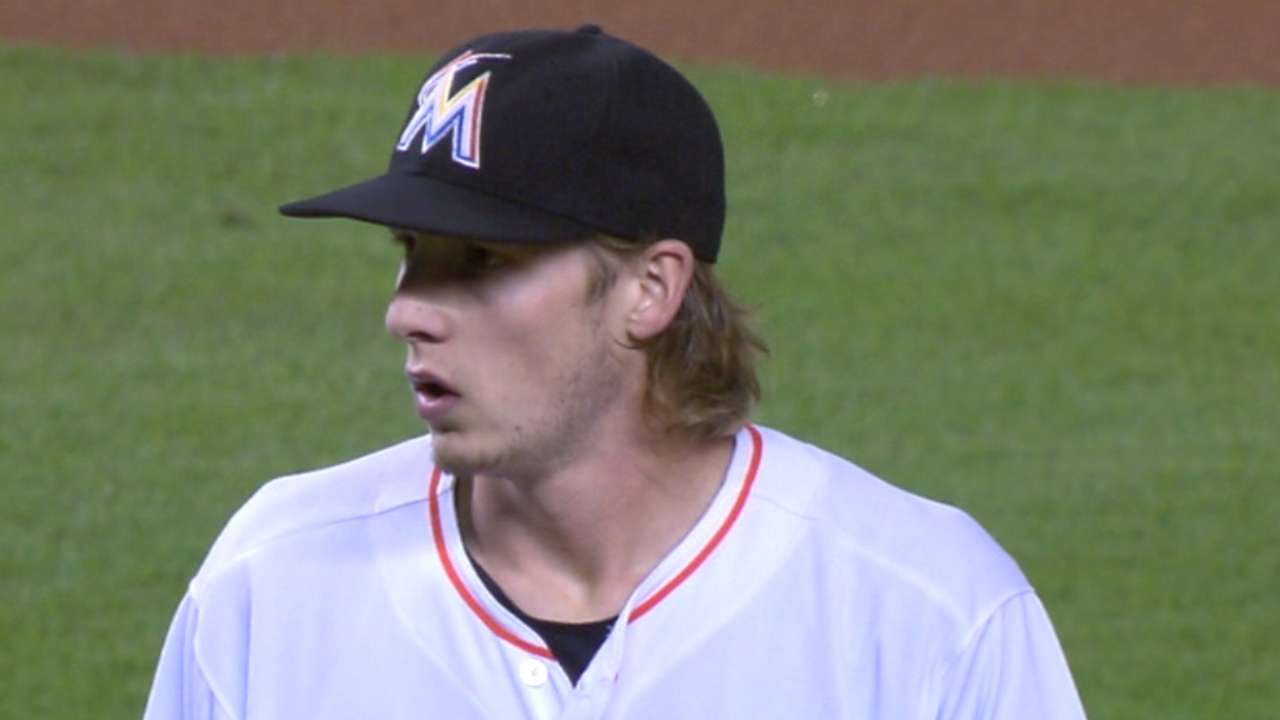 MIAMI -- A week after taming a hot Mets lineup, Adam Conley showed his dominant performance at Citi Field wasn't just a flash in the pan.
Taking a no-decision in the Marlins' 4-3 win over the Phillies in 11 innings at Marlins Park, the rookie lefty tossed six-plus innings of one-run ball. He allowed just three hits and struck out a career-high eight batters in a performance that followed a win in New York on Sept. 16 in which he logged seven scoreless innings.
"He has taken a huge step forward," manager Dan Jennings said. "Tonight, I thought he created an excellent tempo, got in a good rhythm, drove his fastball downhill up to 95-96 mph and had tremendous use of his slider and changeup.
"That's two good outings in a row where you can see him growing into trusting his stuff."
Conley (4-1, 3.93 ERA) hasn't just been good in his past two outings, though.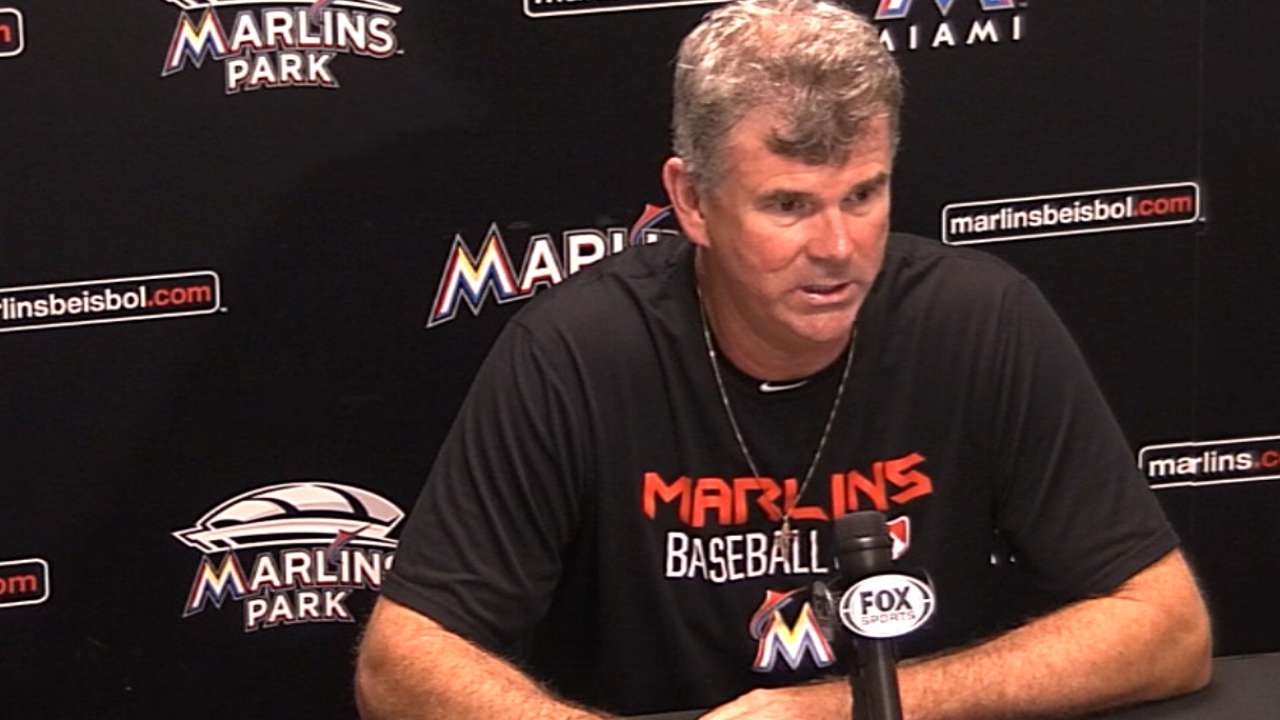 In four September starts, the 25-year-old is 2-0 while allowing just six earned runs in 22 1/3 innings. He's also struck out 25 in that time period -- and 36 in his past six starts dating back to Aug. 23. Furthermore, the 2011 second-round Draft pick has surrendered three runs or fewer in all six of those outings.
While Conley previously struggled to go more than five innings for most of the season -- just once in eight starts prior to Sept. 16 -- his past two outings of seven and six innings are certainly an encouraging sign.
"The biggest change for me from my earlier starts was that my tempo wasn't very good," said Conley, who allowed 10 earned runs over 13 1/3 innings in three starts before Aug. 23. "Even when I was throwing a lot of strikes, the mentality wasn't necessarily of attack-mode. So we just tried to carry that over the last two starts and I've had success with it."
On Wednesday, Conley was perfect through four innings before Darin Ruf singled to begin the fifth. The Phillies then loaded the bases with no outs, but Conley induced Carlos Ruiz into a 6-4-3 double play -- which scored a run -- before striking out Cody Asche to escape the jam and maintain a 2-1 lead.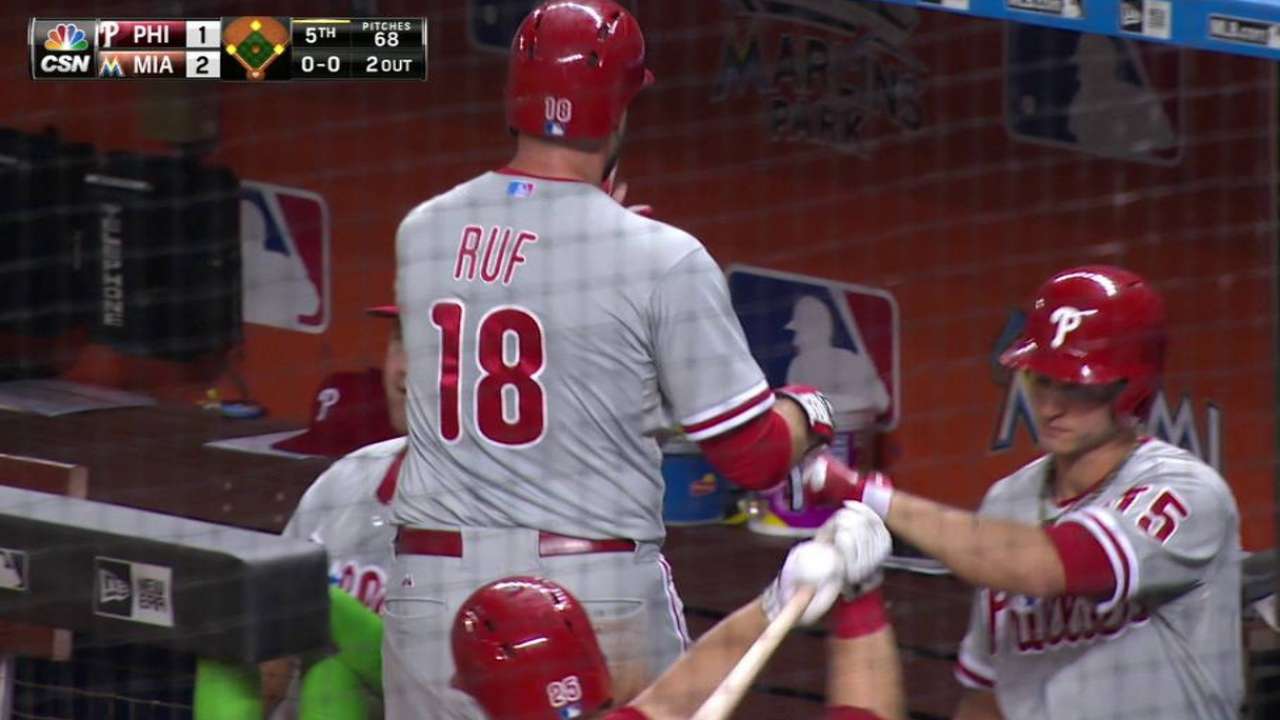 In all, the lefty threw 90 pitches (59 strikes). He credited his recent success to the development of a third pitch -- a slider -- which has effectively complemented his fastball and changeup.
"For the first time, really, I feel like I have the freedom to just step on [the slider] and throw it where I want," Conley said. "I've been able to do that with the fastball and changeup for a long time, but that third pitch is kind of making me a different guy."
Steve Wilaj is an associate reporter for MLB.com. This story was not subject to the approval of Major League Baseball or its clubs.