Hendricks regains former form vs. Brewers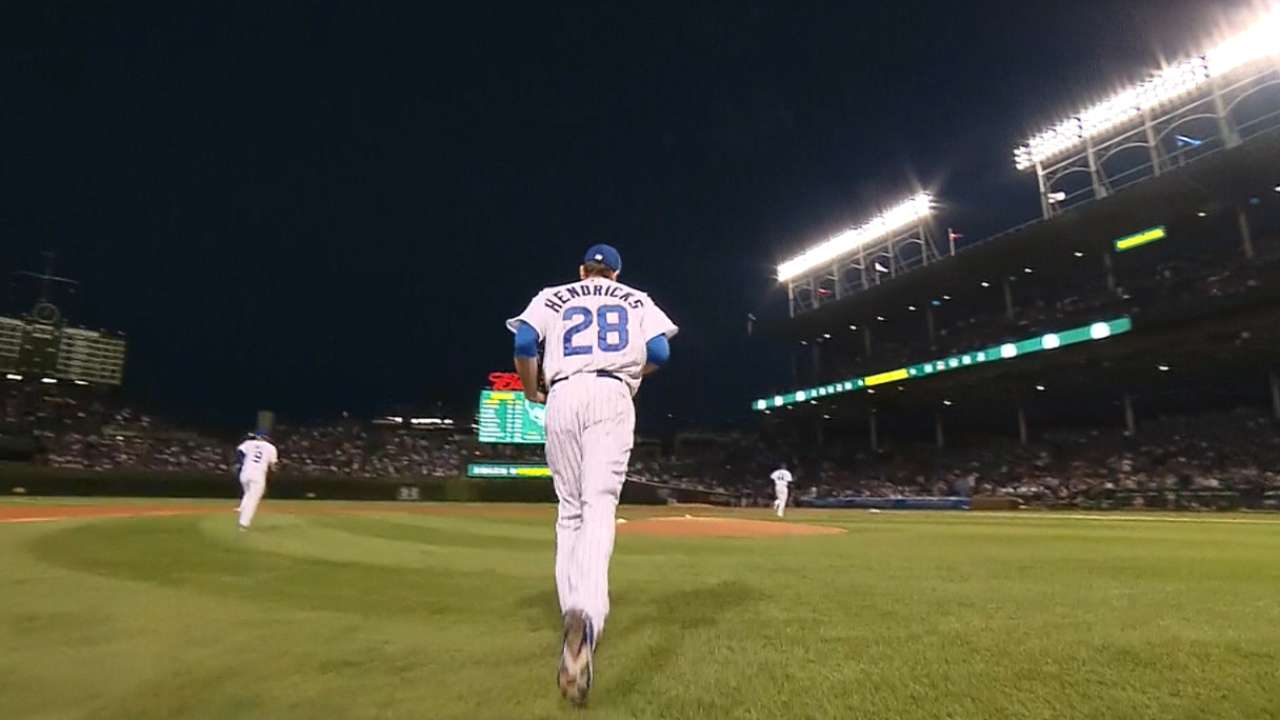 CHICAGO -- For the past two months, right-hander Kyle Hendricks has worked to return to the Kyle Hendricks of old -- that is, the one who pitched in the first three months of the season. On Wednesday, in the Cubs' 4-1 loss to the Brewers, he found that version of himself.
Hendricks carried a perfect game into the fifth inning before ultimately allowing three runs on four hits in six-plus innings of work. He struck out eight, and at the outset showed what made him successful at the beginning of the season.
Hendricks induced six ground-ball outs in the early portion of the game, keeping the ball down in the zone and letting his defense take care of the rest. Over the past two months, he had struggled to keep the ball in the zone at all, let alone down.
"I felt a lot better," Hendricks said. "I felt more out front. I wasn't missing side to side so much, so it wasn't a different sensation that I'm used to feeling when I'm on, but I haven't felt it for a while. So it's kind of exciting."
Hendricks struggled only in the fifth and seventh innings, when he allowed back-to-back hits, otherwise he worked out of jams, as he had done previously. He used his fastball early and often to escape threats on his way to a ninth quality start -- his third since the All-Star break.
In 11 starts over the past two months, Hendricks has a 5.62 ERA, compared with the first half of the season, when he posted a 3.55 mark.
"He should [feel good about himself], because he pitched well," said manager Joe Maddon. "Tonight was the kind of game we saw more of early on in the season. He's a young Major League pitcher, he's going to keep getting better."
And if there was ever a time to find the Kyle Hendricks of old, tonight was that night. With just two more starts left in the regular season, he needs that old self to stay and build off Wednesday's outing.
Should Chicago go further into the postseason, Hendricks could have a chance at a spot in the rotation. For now that's in the back of his mind.
"The way things have been going for me, I really [have to] simplify and take things day by day," he said. "So I've got to focus on coming in tomorrow, getting my throwing session, and just hopefully get this same sensation and feeling of being in my lane and getting out front."
Greg Garno is an associate reporter for MLB.com. This story was not subject to the approval of Major League Baseball or its clubs.