Nava gets big RBI single in return to Boston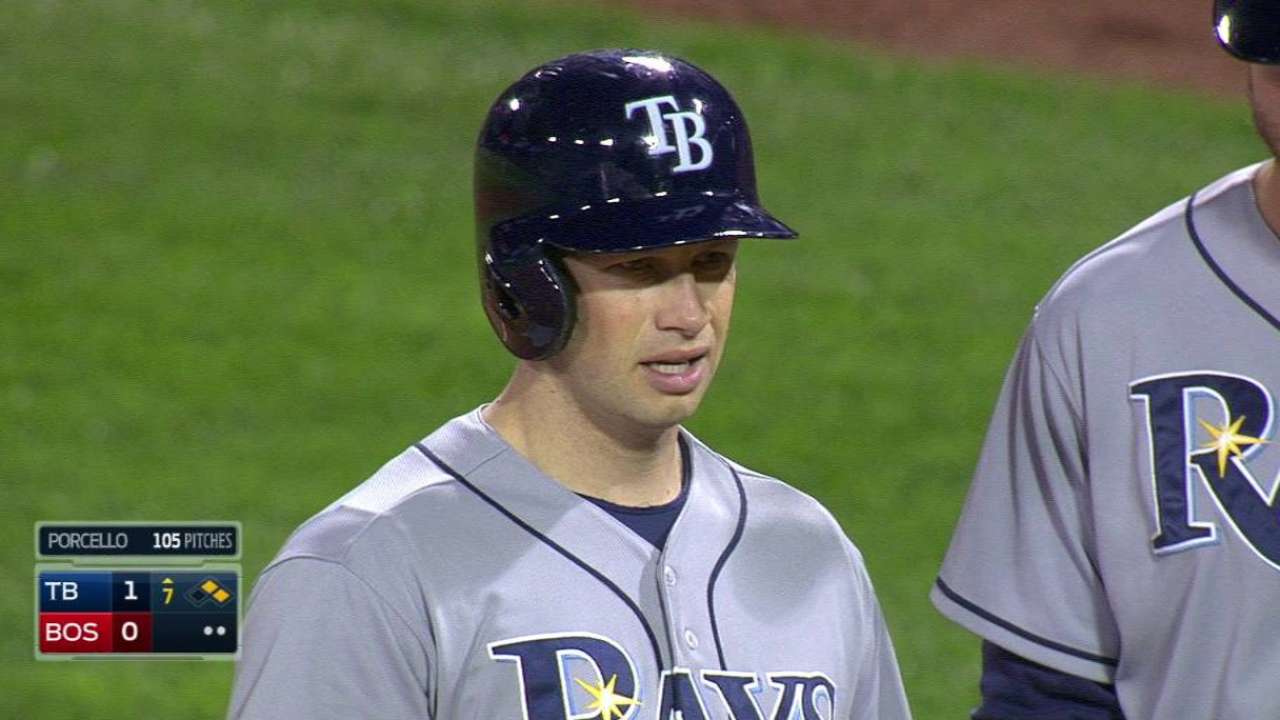 BOSTON -- Daniel Nava started against his former team Wednesday night and he bit the hand that once fed him in a 6-2 win for the Rays over the Red Sox at Fenway Park.
The Rays claimed Nava off waivers from the Red Sox on Aug. 5 after he'd spent five years with the team, posting a .267 average with 23 home runs and 169 RBIs in 424 games.
Nava did not start in the first two games of the series, but the Red Sox did honor him with a video tribute on the Fenway Park scoreboard Monday night. Then he started Wednesday night's game in left field, which Rays manager Kevin Cash explained simply as: "It seemed right to let him have this opportunity."
The fact that right-hander Rick Porcello started didn't hurt either. In the seventh the righty vs. lefty confrontation played out with runners on the corners and Nava hitting with two outs in the inning.
After watching a 92-mph fastball for ball one, Nava singled one through the right side on the next pitch -- another 92-mph fastball. Kevin Kiermaier scored from third to put the Rays up 1-0. Nava's hit turned out to be the game winner as the Rays tacked on three in the eighth and two more in the ninth.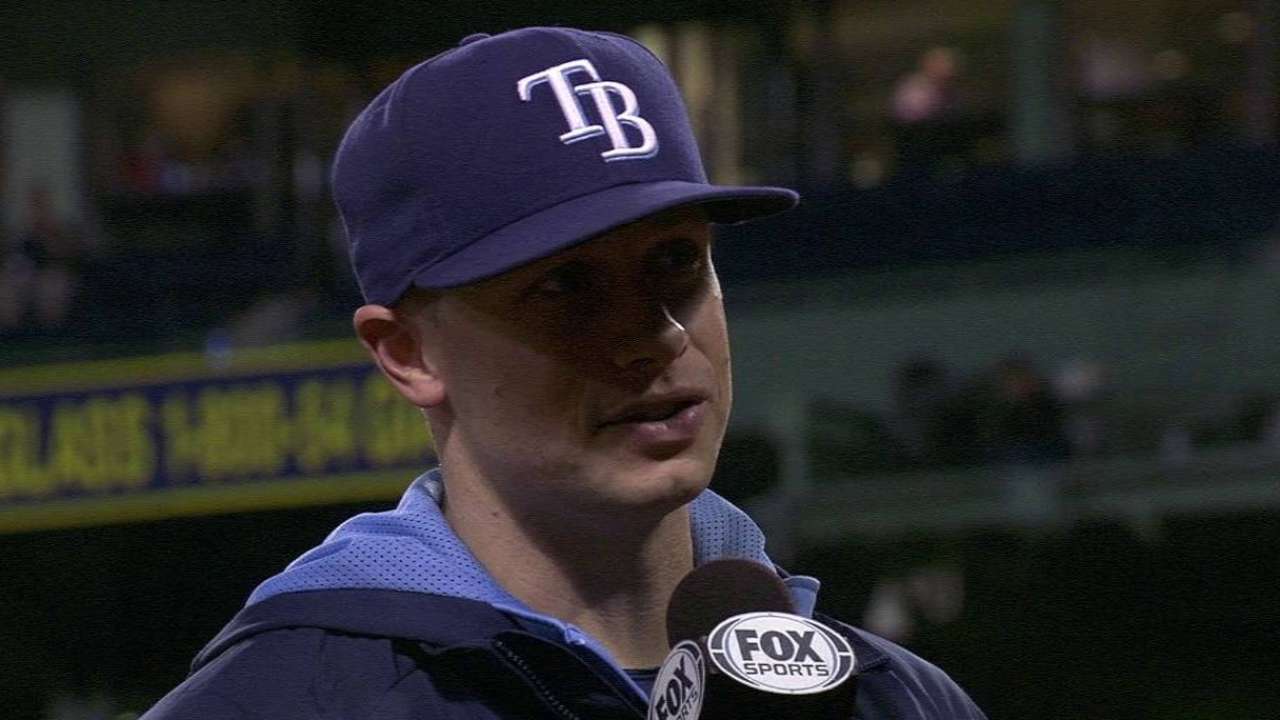 "I'm always looking fastball and then just reacting after that," Nava said. "But I knew that Rick's a veteran pitcher and he's pitching well. I knew that he could go to anything at that point. But I tried to stay on the fastball and just react from there. Fortunately I got a pitch that got through [second baseman Dustin Pedroia's] reach."
Nava allowed that "it's always a special experience to play against a team or an organization you play for for a long time."
"It's been almost eight years I was [in their organization]," Nava said. "So I get a chance to get out on the field. It was a lot of fun. I enjoyed playing left field again. That was the position I played when I first debuted. So it was fun to go out there and play left."
Nava didn't gloat about his success.
"I wasn't out for revenge or anything like that," Nava said. "I just wanted to come up at a big spot in the game and give us a lead and fortunately that happened. But there was no, like I'm going to jab them or get back at them."
Cash appreciated the moment Nava was able to experience.
"I think we all know these are some really good fans here and they appreciate what Nava did during his time with Boston," Cash said. "Given where we were it makes it a little difficult with all the young guys here that we do want to see play, but it made a lot of sense tonight to get him in there. And sure enough, he comes up and gets the big RBI."
Bill Chastain is a reporter for MLB.com. Listen to his podcast. This story was not subject to the approval of Major League Baseball or its clubs.