Porcello having strong finish to 1st year in Boston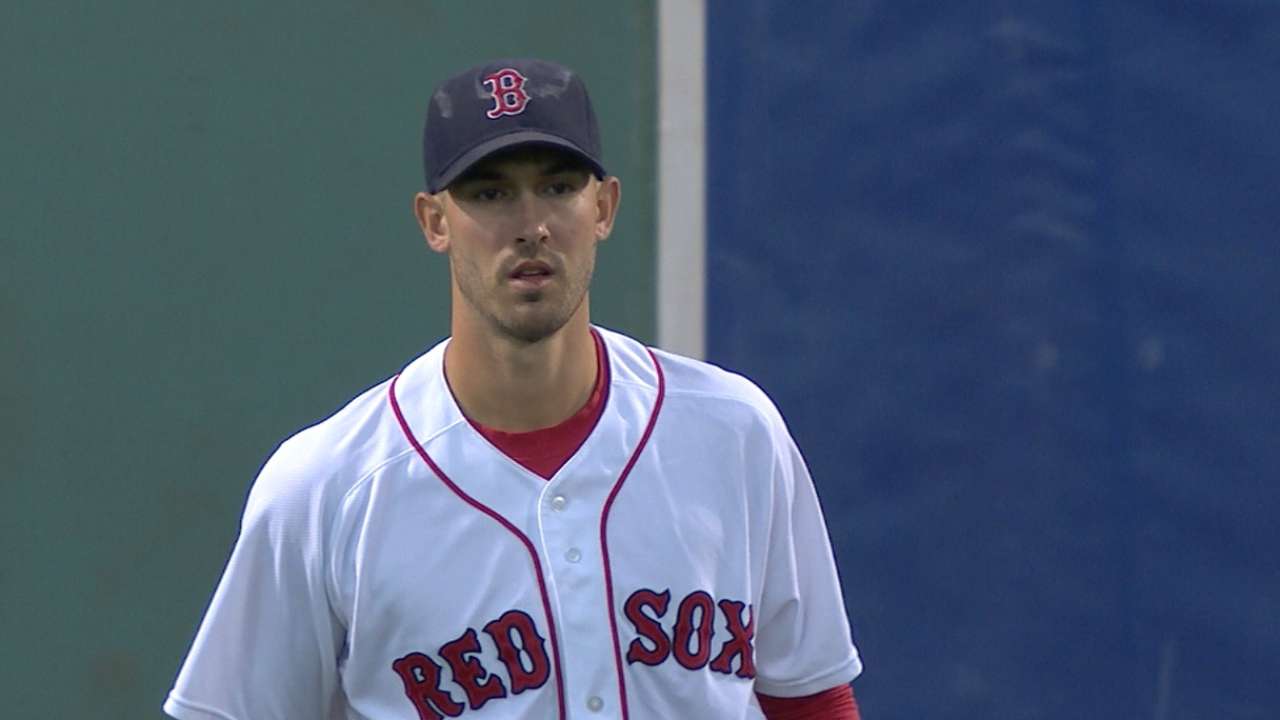 BOSTON -- Making his final home start of 2015 on Wednesday night against the Rays in a 6-2 loss for the Red Sox at Fenway Park, Rick Porcello continued to look like a pitcher who can survive and thrive in Boston.
This wasn't the case over the first four months of the righty's first season with the Red Sox. But given that he's signed for another four years, the fact he's found his groove heading into the winter is an important development.
"Yeah, I was in a pretty bad rut there for a while," Porcello said. "I'm just finding myself again. I have a lot of confidence right now. I feel like I could pitch well against anybody the way I'm throwing the ball right now and the way I'm working with [catcher Blake] Swihart. It's been really good. I've gotten into some good rhythms and good tempos."
Porcello was hardly lights out, but he turned in a quality start even on a night he gave up 11 hits over seven-plus innings.
The final score was misleading, and so was Porcello's line. When he took the mound to open the eighth, the Red Sox were down just 1-0.
But Boston's recently-leaky bullpen allowed two of Porcello's inherited runners to score. Porcello gave up three runs, two of which were earned.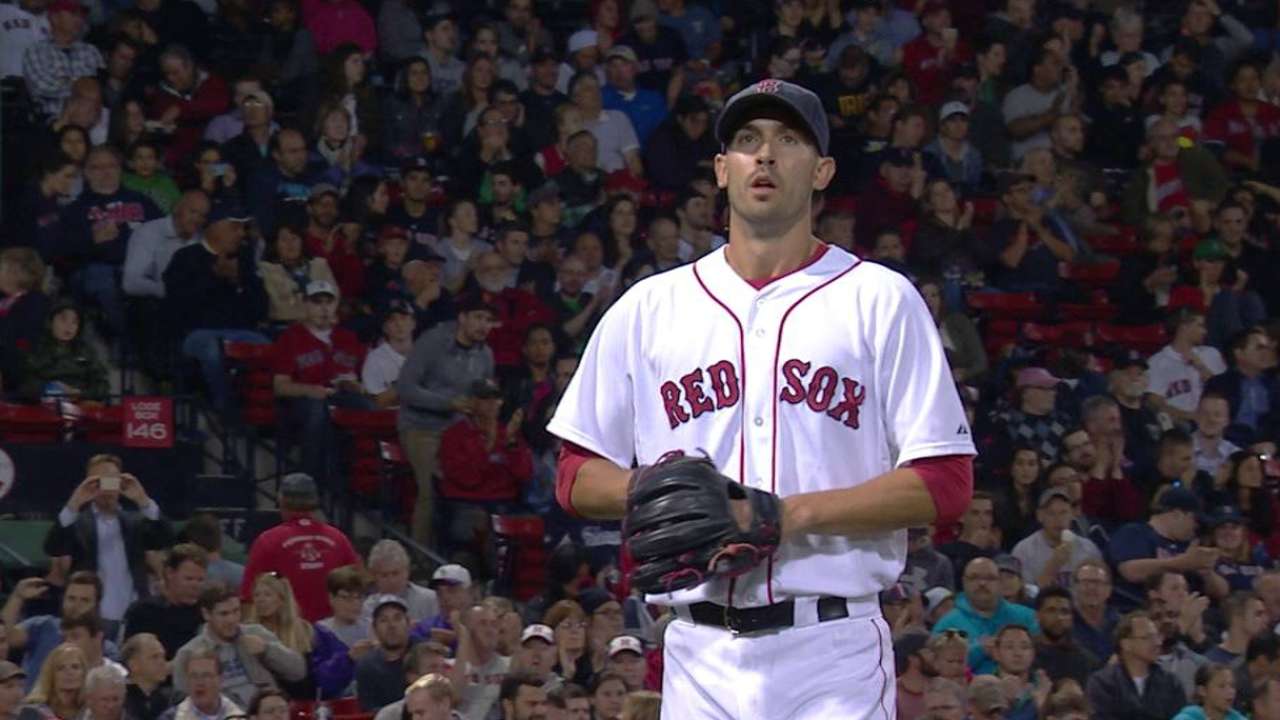 "He gave up his first run in the seventh inning," said Red Sox interim manager Torey Lovullo. "He really did his job and gave us a chance to win the ballgame. It was just one of those unfortunate days where offensively we couldn't get anything moving. You have to give a lot of credit to [Drew] Smyly."
Sure, Porcello lost the game to Smyly and the Rays. But he's won the game of adversity, not letting that shaky start -- which included an ERA of 6.08 on July 1 -- define his entire season.
A triceps injury that put Porcello on the disabled list on Aug. 2 wound up being the catalyst of his rebound.
After getting a chance to regroup and regain his vaunted sinker, Porcello has posted a 2.98 ERA in his six starts since returning.
"Yeah, at the end of the day, just giving us a chance to win on a consistent basis -- that's what that [sinker] allows me to do," said Porcello. "When I get into some situations with runners on base, I can keep the ball on the ground and it gives us a chance to turn double plays or limit big innings. That's pretty much it."
Though Porcello never has come out and said it, he appeared to be the classic case of a guy trying to live up to a contract extension and prove himself to a new team and city early on.
"I'm not really sure," Porcello said. "Honestly, I'm just getting comfortable and getting back to the things I do well. Strike one, sinkerball, mix in some offspeed stuff -- really just trying to keep it basic and not get too deep into that. It's been a tough year, but lately I really think we found some good things and that's what we want to build off of."
Ian Browne is a reporter for MLB.com. Read his blog, Brownie Points, follow him on Twitter @IanMBrowne and listen to his podcast. This story was not subject to the approval of Major League Baseball or its clubs.