Mattingly honored to share No. 8 with Berra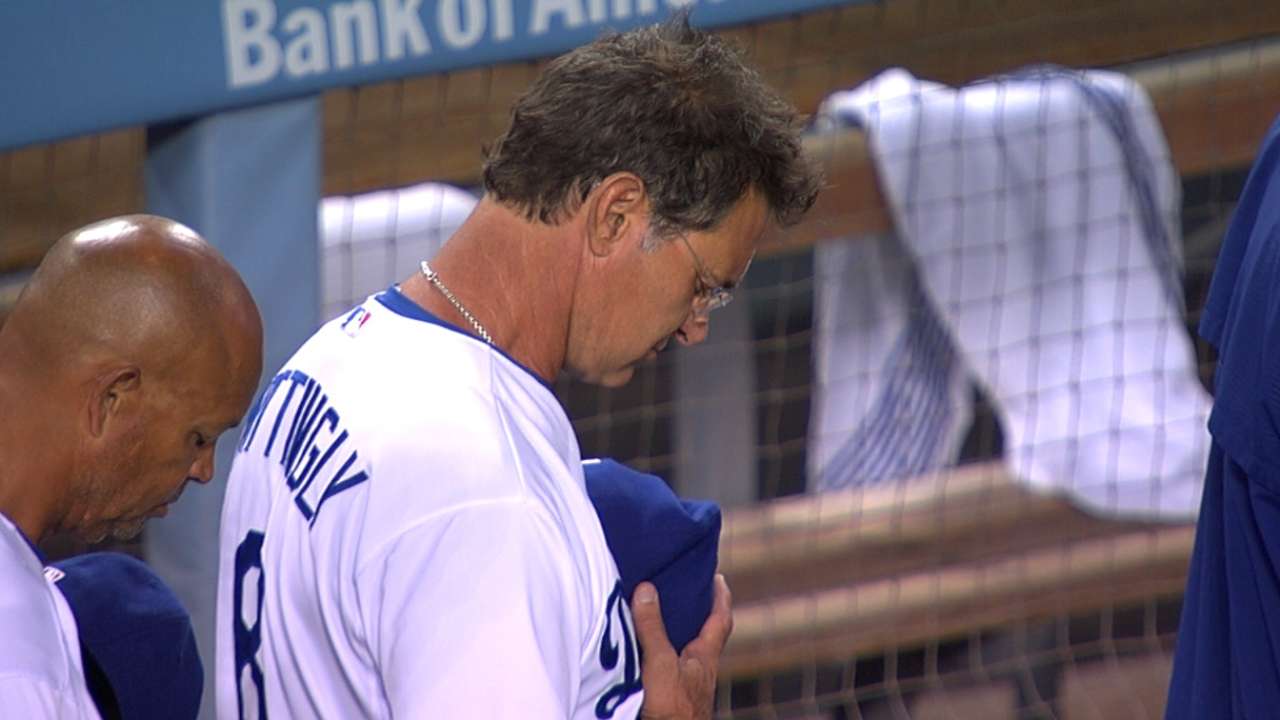 LOS ANGELES -- Coming out to the dugout for his pregame media session, Don Mattingly wasn't wearing his blue Dodger pullover like any other day. Instead he was displaying the No. 8 jersey that he has worn as Dodgers manager in honor of Yogi Berra.
Yogi Berra passed away Tuesday night at the age of 90, and Mattingly -- who wore No. 23 for the Yankees but switched to No. 8 with Los Angeles -- felt he had to honor Berra's legacy Wednesday.
"I wanted to have 8 on today," Mattingly said. "Everything Yogi touches turns to gold and I was looking for gold. There's not a day I look in there at number 8 and I don't think of Yogi."
Berra was Mattingly's manager for two seasons in New York in 1984-85. Mattingly first met Berra in 1981 while playing for Double-A Nashville in the Yankees' farm system. With the Major League clubs on strike, the Yankees sent coaches down to the Minors to check in with players.
"He was one of the guys. He rode the bus with us and everything," recalled Mattingly. "Yogi is just great. I love him. He's the kind of person where I don't think anyone has met Yogi and not liked him. He treats everyone with respect, from top to bottom."
One of Mattingly's favorite 'Yogi-isms' came in Spring Training before Mattingly was a full-time coach. Mattingly was tasked with following a young first baseman, Nick Johnson, while Berra stayed and worked out with another group. Berra's group finished their workout around 1 p.m., but Mattingly and Johnson returned to the clubhouse around 5 p.m.
There was Yogi, still there, fully dressed. When Mattingly asked why Berra had stayed and not gone back to the team's hotel, Berra responded: "It would have been all day at the hotel too."
Mattingly stayed in touch with Berra. He last talked to him about a month and a half ago and said some of his managerial decisions could be traced back to Yogi. So, as Mattingly continues to wear No. 8 to honor his old friend, it's the man that wore the jersey who Mattingly will always remember.
"I think the reason he's so loved -- it wasn't because of his career. He was a great, great player, but it's more about the person," Mattingly said. "How great of a guy he was, how he treated people, how humble, sincere and kind he was. That's what defined him."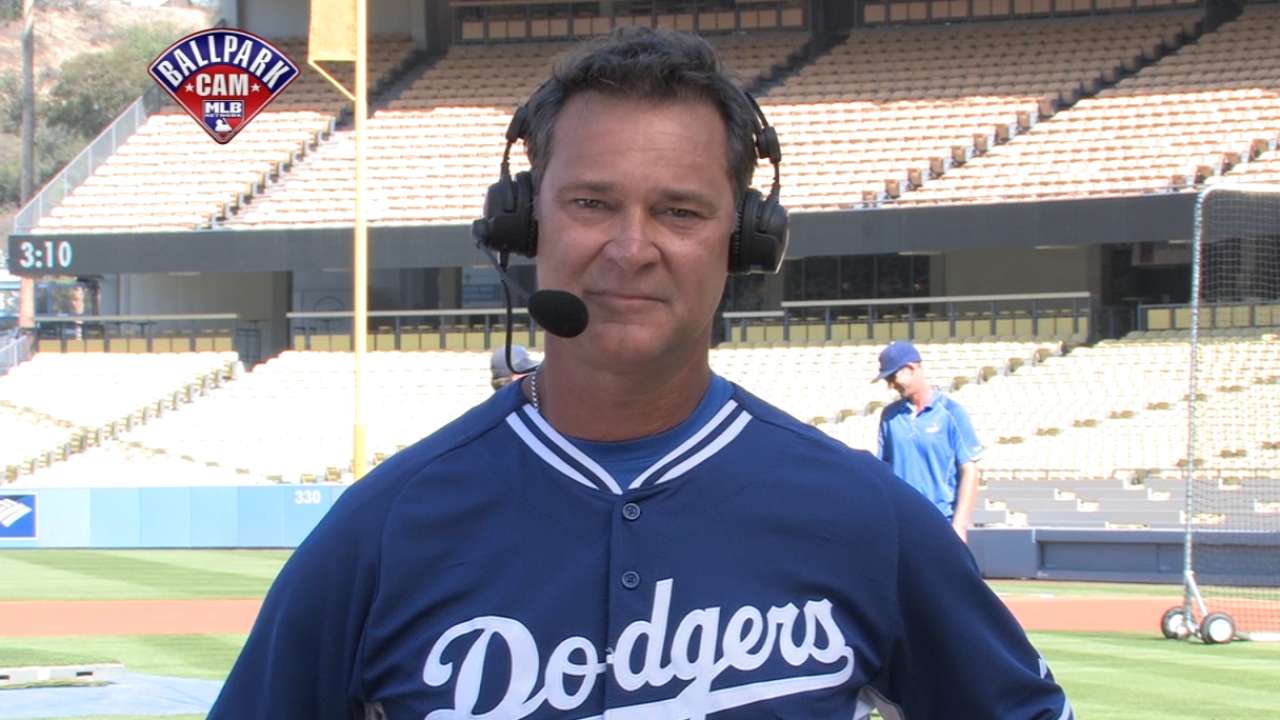 Steve Bourbon is an associate reporter for MLB.com. This story was not subject to the approval of Major League Baseball or its clubs.