Dyson forces extras with sac fly in pivotal 9th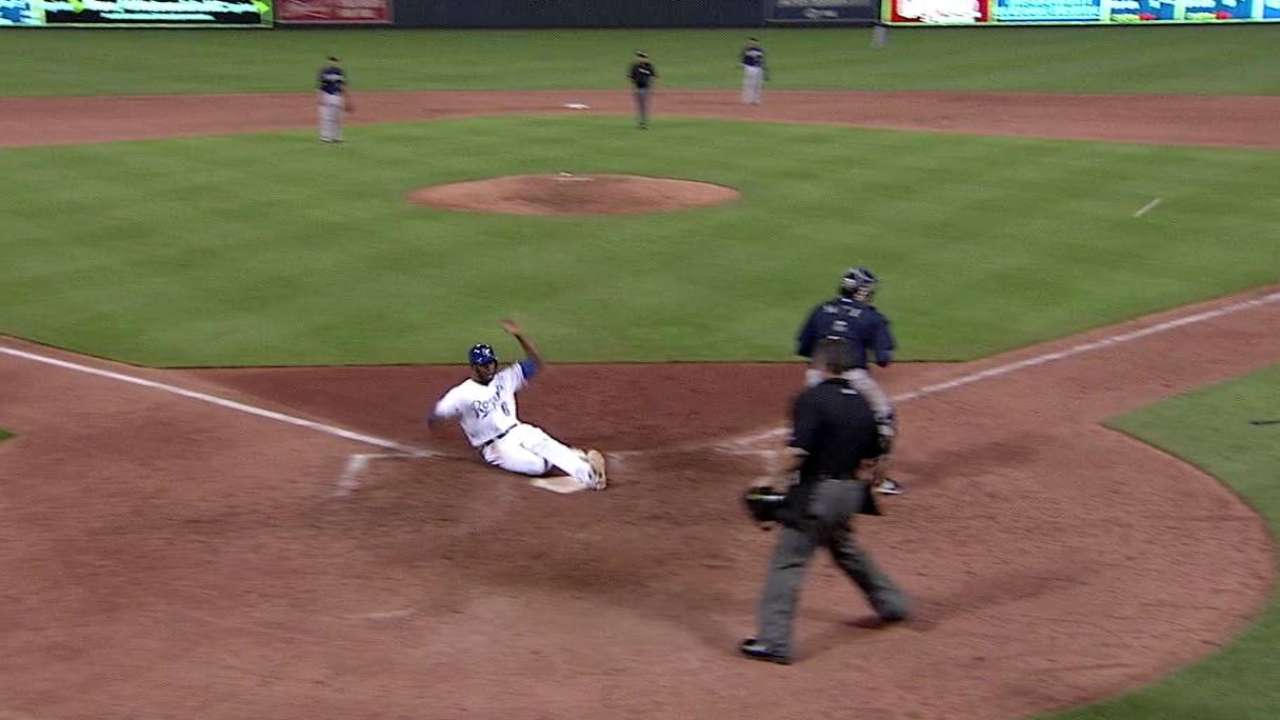 KANSAS CITY -- With the Royals scuffling all night and searching for a win any way it could, outfielder Jarrod Dyson had the chance with one out in the ninth and the bases loaded to tie the score against the Mariners.
Dyson came through with a sacrifice fly to medium right field that scored Lorenzo Cain from third in a game the Royals went on to win in walk-off fashion, 4-3 in 10 innings.
The pivotal ninth inning was set up when Cain singled with one out and took third with some aggressive baserunning after Eric Hosmer singled to left field. Cain just made it to third with a slide.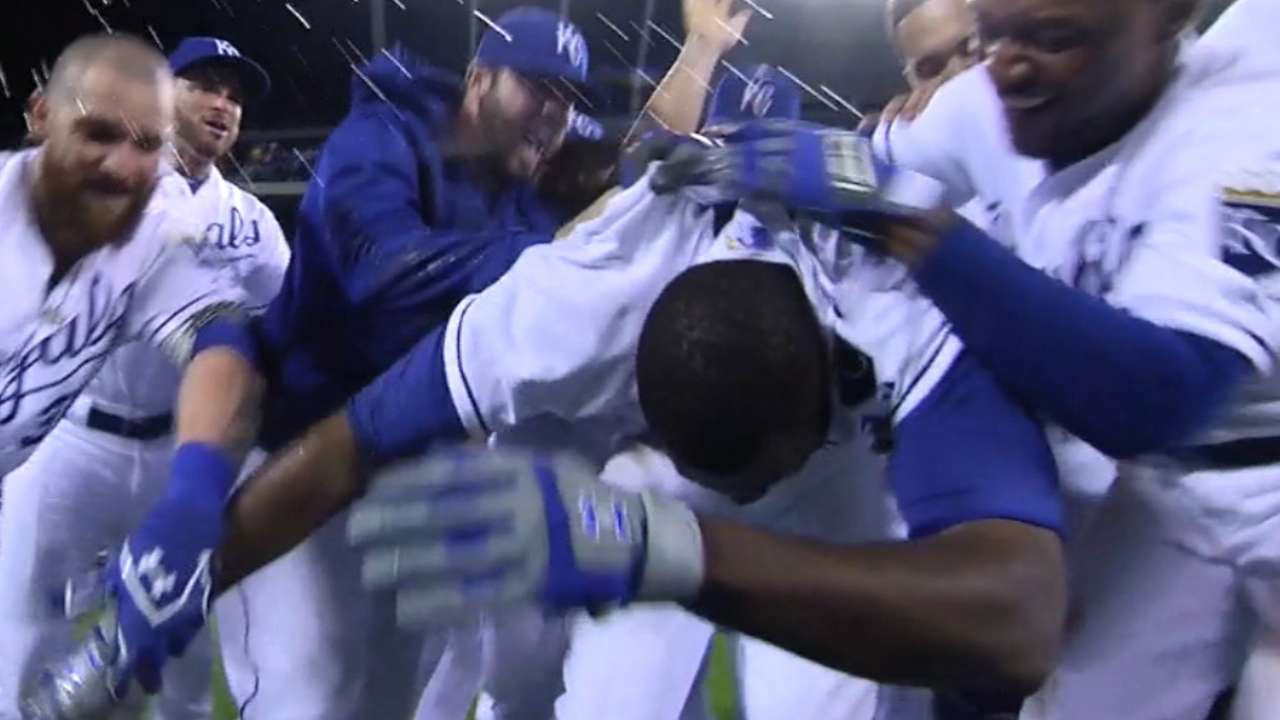 "They were in no doubles [defense] from the beginning," said Cain, whose single in the 10th was the game-winner. "The ball [by Hosmer] didn't go as hard as I thought it would so I tried to get to third as soon as possible and slid in safely."
That's the kind of Royals baseball that Dyson and his teammates are accustomed to.
"Yes it was," Dyson said. "We pitched well, played great defense and got some timely hits."
Dyson came up against Mariners closer Tom Wilhelmsen with the Royals trailing, 3-2.
"I just went up there to find one good spot on a pitch to hit and get it to the outfield," Dyson said. "I wasn't looking for a ground ball. He threw me a breaking ball down to my back leg and I was able to get it to the outfield and Lorenzo Cain was able to use his legs and score.
"But none of that would have happened if the guys in front of me hadn't done their jobs."
Kendrys Morales drew a walk to load the bases, which put even more pressure on Wilhelmsen.
"I thought they were great at-bats," Royals manager Ned Yost said. "They were well planned out, focused at-bats. We got the bases loaded there. Dice has been coming off the bench, pinch-ran earlier. That was a big spot for him. He battled, battled, battled and finally got a pitch that he could hit in the air to tie the ballgame."
The victory enabled the Royals to trim their magic number to win the American League Central to 2.
"Every win is big for us," Dyson said. "We haven't let up because we're 10 games up."
Jeffrey Flanagan is a reporter for MLB.com. Follow him on Twitter at @FlannyMLB. This story was not subject to the approval of Major League Baseball or its clubs.