Peralta won't pitch again in 2015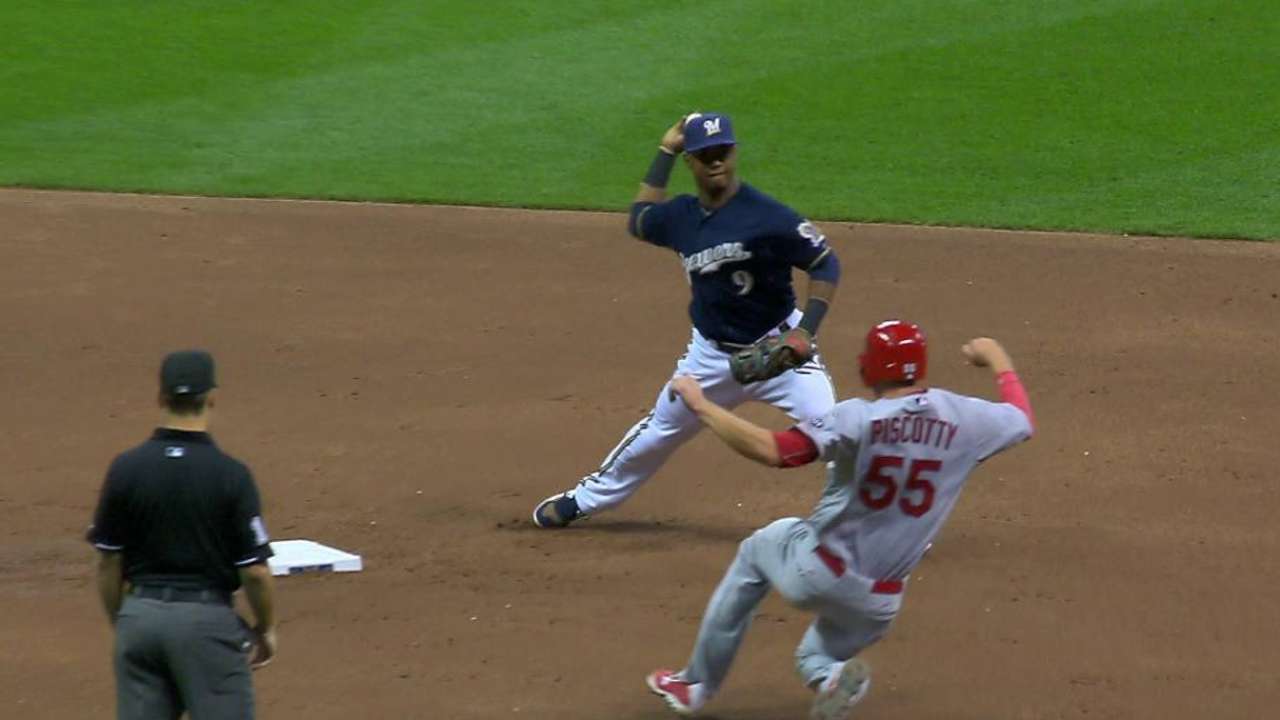 CHICAGO -- The Brewers announced on Wednesday that veteran right-hander Wily Peralta will be shut down for the remainder of the season with a strained left oblique.
"His oblique has flared up again, and I think at this point it's smart for that to be it," manager Craig Counsell said. "We've been trying to figure out some things with his sinker, and we saw in the last start there might be some compensation going on for that."
Peralta pitched on Monday in the first game of the series with the Cubs, allowing six runs on eight hits in 4 2/3 innings.
He finishes the season with a 5-10 record and 4.72 ERA in 20 starts. That's a far cry from his production last season, when he went 17-11 with a 3.53 ERA in 32 starts.
"It's been a disappointing season for Wily," Counsell said. "I think what's clear to us is he has to come next spring and be as eager as anyone to get back to 2014 form."
The loss of Peralta means that the Brewers will go with a rotation of five rookies the rest of the way. Right-handers Tyler Wagner and Jorge Lopez, who were recalled from Double-A Biloxi on Tuesday, will join Taylor Jungmann, Ariel Pena and Tyler Cravy.
Wagner will take Peralta's spot and start on Saturday in St. Louis.
Worth noting:
• Jonathan Lucroy (concussion) could return to action as early as Thursday, when the Brewers open a four-game series in St. Louis.
"He has to exit the concussion protocol, which he hasn't done yet," Counsell said. "That's in the works. [On Thursday] I anticipate him being out of the concussion protocol. He should be active [on Thursday], basically."
The Brewers have already said that Lucroy won't catch the remainder of the season to prevent him from taking another foul tip to the mask. The plan is for him to start some games at first base against left-handers.
• Ryan Braun (stiff back) took batting practice on Tuesday, but there still hasn't been a determination as to if and when he'll return to action.
"It didn't progress like we wanted it to, so we're kind of in a holding pattern with it," Counsell said. "He'll take BP again [on Wednesday]. He's not going to play until he's ready to play. If he feels like he can play, he's going to play."
John Jackson is a contributor to MLB.com. This story was not subject to the approval of Major League Baseball or its clubs.