Swisher shared special bond with Yogi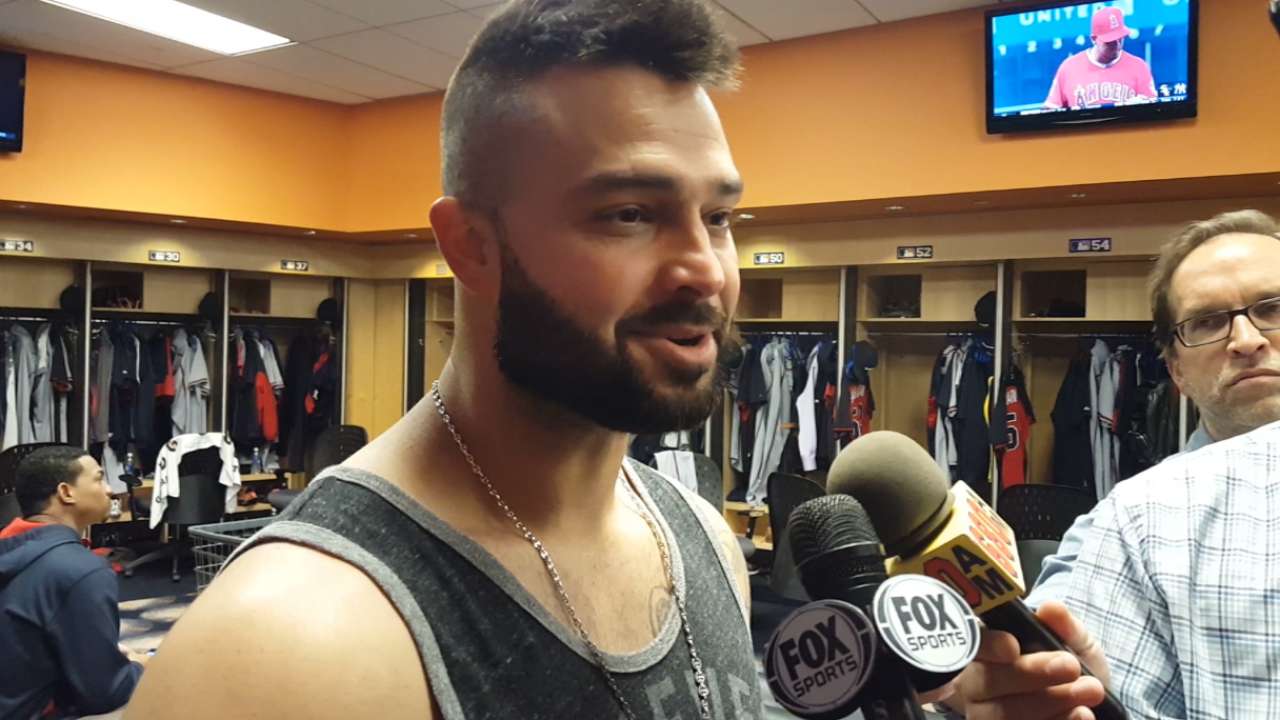 NEW YORK -- Braves outfielder Nick Swisher was heartbroken when he received a call early Wednesday morning that informed him that Yogi Berra had passed away. During the four years that he spent playing for the Yankees, Swisher had come to recognize the beloved Hall of Famer as a grandfatherly figure.
"It's sad for me and I know it's sad for his family and everyone else," Swisher said. "But I can't just pick up the phone and call him anymore. That just makes me sad. I know he did so many things for so many different people. Regardless of how good of a player he was, people need to know how good of a man he was."
Shortly after Swisher joined the Yankees for Spring Training in 2009, he began a daily morning ritual of sharing a cup of coffee with Berra and Ron Guidry at the ballpark. It was within these conversations that Swisher developed an indelible bond with the Hall of Fame catcher.
Once, when Swisher asked Berra why he kept his bat in constant motion before swinging, the legendary figure provided one of his simple, yet sound responses: "Well Nicky, if I stopped it, I couldn't get it going again."
"That man was so amazing to me," Swisher said. "I had just come over to New York after losing my grandfather. After the time we spent together, I said, 'Hey, Yogi, why don't you just be my adopted grandfather?' He was like, 'You know what Nicky, I'd love that.' From then on, I think there was just a crazy bond with him that I had. I'm pretty sad today."
Swisher feels fortunate that he remained in contact with Berra over the past few years and even visited him at his New Jersey home this past winter.
"I'm from this little town in West Virginia and just a nobody," Swisher said. "Somehow, I ended up being tight with a man like Yogi Berra, a living legend. So I think, just for myself, I tried to soak that up. He could talk to me in a way that would just simplify everything. He was just a very simple man and he loved life. He always had a smile on his face."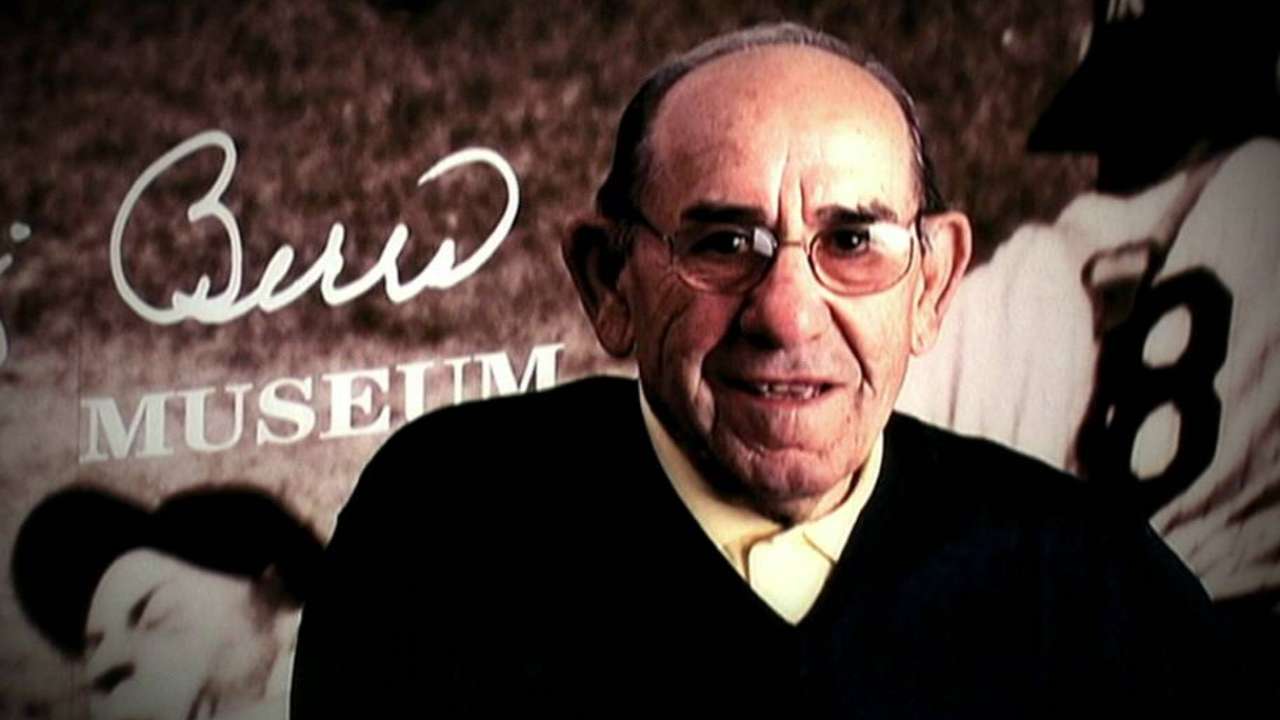 Mark Bowman is a reporter for MLB.com. This story was not subject to the approval of Major League Baseball or its clubs.