Sore Aramis' lesson: No more triples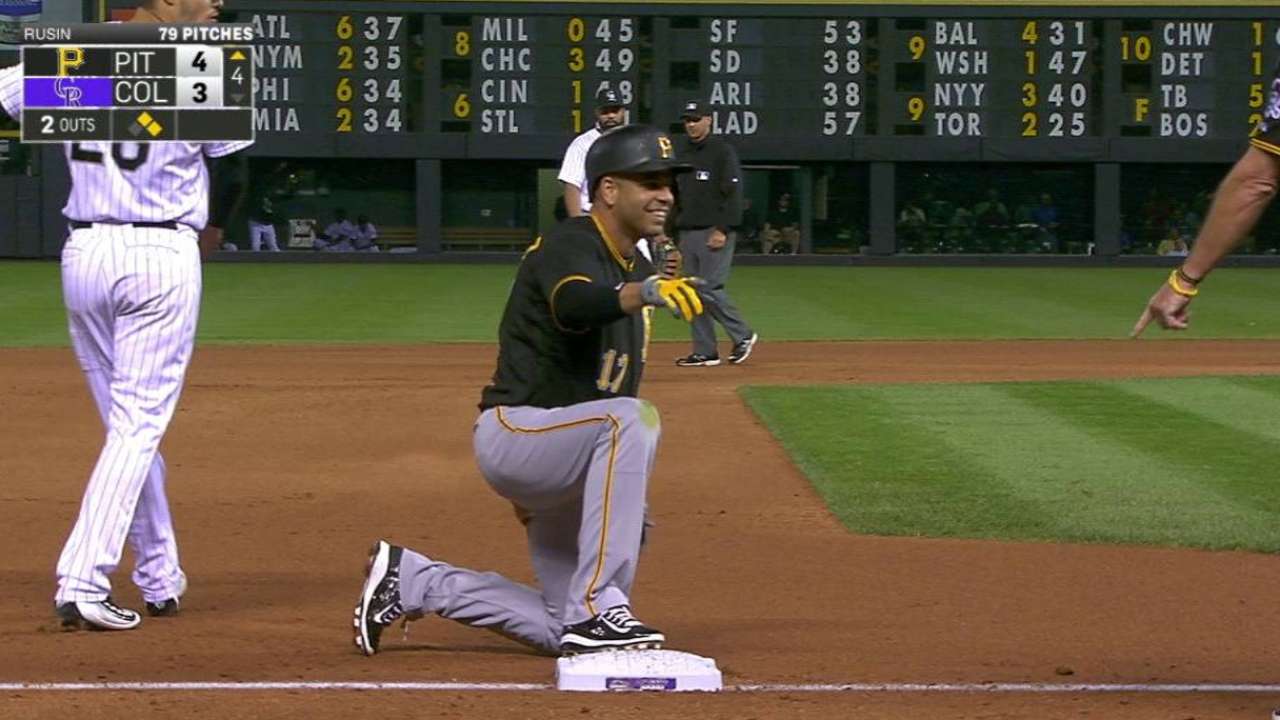 DENVER -- His first triple of the season and the 24th in his 18-year career taught Aramis Ramirez a lesson on Tuesday night.
"No more triples," said Ramirez, who was not in the Pirates' lineup on Wednesday as the series continued against the Rockies. "I'm going to stop on second from now on. That's not part of my game. Speed is not part of my game, so I got to be careful from now on."
Ramirez felt tightness in his left groin halfway between second and third Tuesday night while running out a ball he drove off the wall in center field in the fourth inning of the Pirates' 6-3 win. He stayed in the game but was lifted for a pinch-hitter in the sixth. Ramirez said he couldn't recall the last time he had a groin injury.
"Too early to tell, though, but I should be OK," said Ramirez, adding he was "a little bit" sore. "I'm doing all right. I expected I wasn't going to play today when I came out. We'll see how it is tomorrow. Day game tomorrow won't help, but we'll see how it is. If I'm good enough to play tomorrow, I'll play."
Jack Etkin is a contributor to MLB.com. This story was not subject to the approval of Major League Baseball or its clubs.