Hurdle lauds Yogi's legacy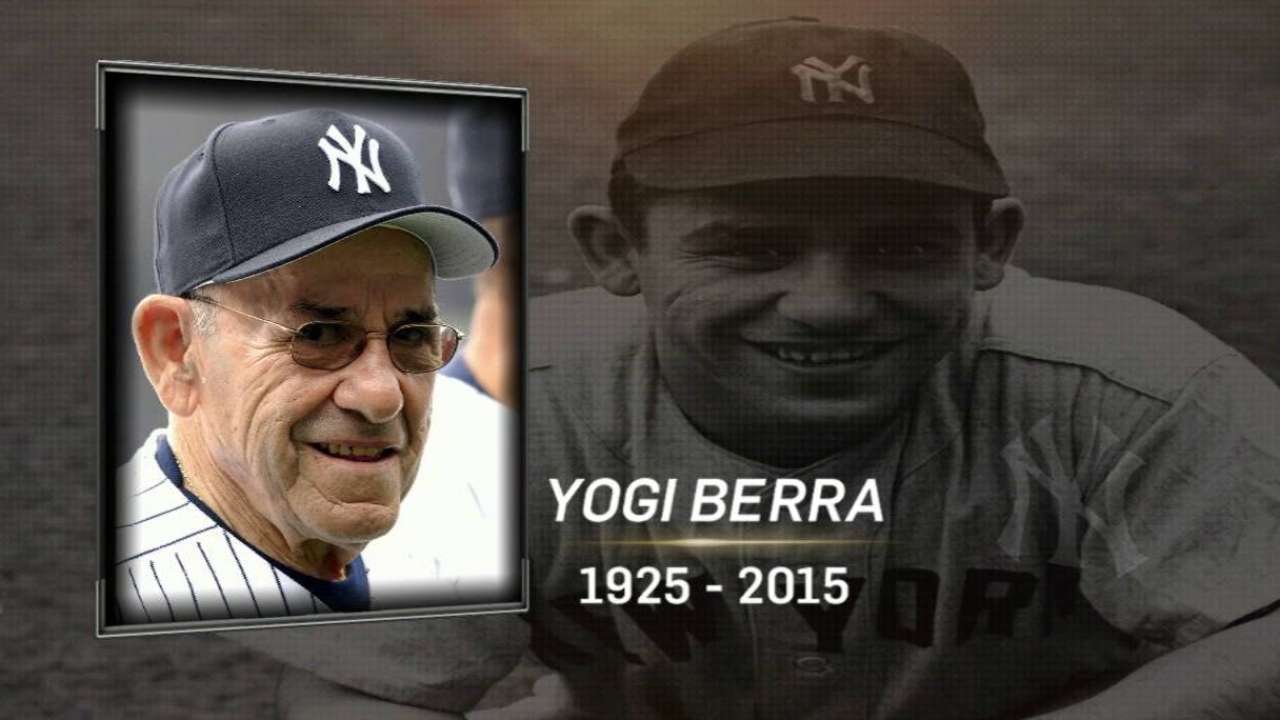 DENVER -- Early in his career, Pirates manager Clint Hurdle crossed paths a few times with Hall of Famer Yogi Berra. He was a coach then, his illustrious playing career behind him.
After hearing the news Tuesday night that Berra, 90, had died, Hurdle wanted to read about Berra's life and career and went on MLB.com, searching for his obituary.
"I think I read Marty Noble's article on him twice," Hurdle said, "because I do think over time there's probably a large percentage [of people] that have lost their grip on what a legendary player this guy was."
Since Berra played in his final game in 1965, Hurdle said many people remember Berra for his "Yogi-said stuff," adding that was far from the essence of Berra.
"This man was a great ballplayer," said Hurdle, citing Berra's height, he was 5-foot-7, his 358 home runs and his 10 World Series rings.
"Incredible," Hurdle said. "And he continued to touch people. He managed. He coached. He still stayed in the game and still stayed involved and engaged. When you talked to him, it was always like he knew you, had seen you before and always had a minute for you.
"That's an iconic loss. That's a sad day for the game. He was a great guy to have in the game, and I'm sure he'll be missed by many, many people."
Jack Etkin is a contributor to MLB.com. This story was not subject to the approval of Major League Baseball or its clubs.